20 Ways to Get Creative with Your Hair Accessories
Whether you can't resist a decorative barrette or your headband collection continues to grow every single month, you'll know that hair ornamentation is one of the easiest yet most effective ways to switch up your look and make every hairstyle feel truly special! To make sure you get the hair looks you want and need for the season ahead, HerStyler has compiled a list of all the best and most creative ways you can use hair ornamentation to mix things up for your locks right now.
Match Your Hair Accessories to Your Jewellery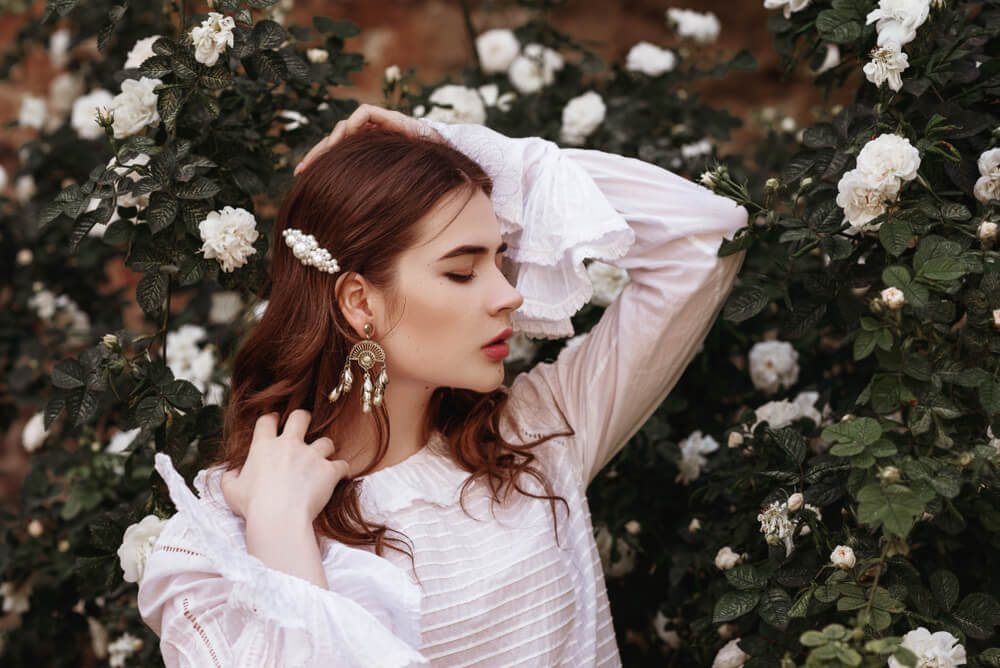 Searching out hair ornamentation ideas that will really make an impact? Try matching your best hair accessories with your favorite pair of earrings – the bigger the better! It's a seriously simple trend to pull off yet ends up looking so undeniably chic you'd be right at home at a fancy gala or as part of a wedding party.
Some of HerStyler's favorite options for this look are…
Silver studs, hoops, or dangling earrings with matching silver metallic hair slides

Pearl Earrings with a pearl adorned barrette, slide, or headband

Gold studs, hoops, or dangling earrings with matching gold metallic clips

You could even go one further and match your hair accessories with your clothing, but we'll come to that one soon enough…
Spice Up Your Ponytail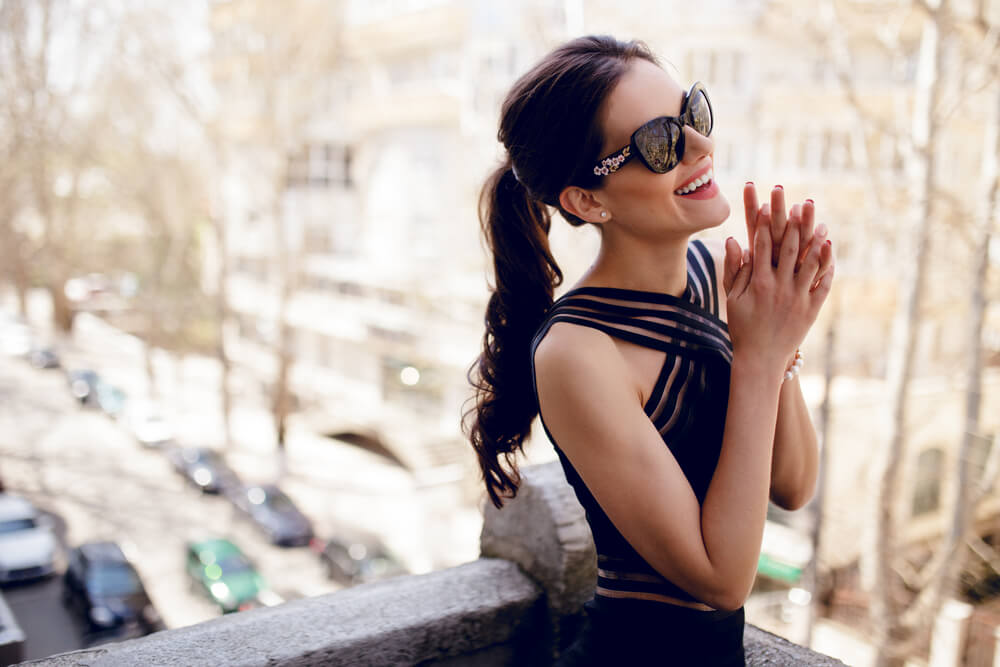 There's no doubt about it, ponytails are one the easiest hairstyles out there to pull off. Firstly, they're incredibly versatile and will work for pretty much any type of day or event. Secondly, they're brilliantly adaptable, meaning you can wear them super high for a fun, fresh look, wear them low for a chic, polished finish, or throw them up at whatever height and rock them for workout days and running errands.
The only thing we'd love to change from time to time?
Their glam factor!
That's right, we love ponytails for every occasion and at every height but there's nothing quite as pretty as finishing off your pony of choice with statement hair ornamentation! Happily, there's a lot more than one way to do this. Here are some of HerStyler's favorites…
A Metallic Cuff
Use a hairband with a metal cuff already attached, this is perfect for chic low ponytail looks for evening events 
Twist In Adornments
Once your hair is secured at the desired height, take a few random sections and decorate them with a few twist in hair adornments. We love this boho-chic look especially with air-dried wavy or curly hair in summer! 
Lots Of Hair Slides
Try a center-parted, sleek low ponytail with three or four metallic hair slides slid into one side equal distance apart. A truly elegant way to spice things up. 
Hair Scarves
If you prefer a softer look, try using a headband with a small ribbon or headscarf attached for an equally pretty, yet more laid-back look.
Add Some Decorative Hair Jewelry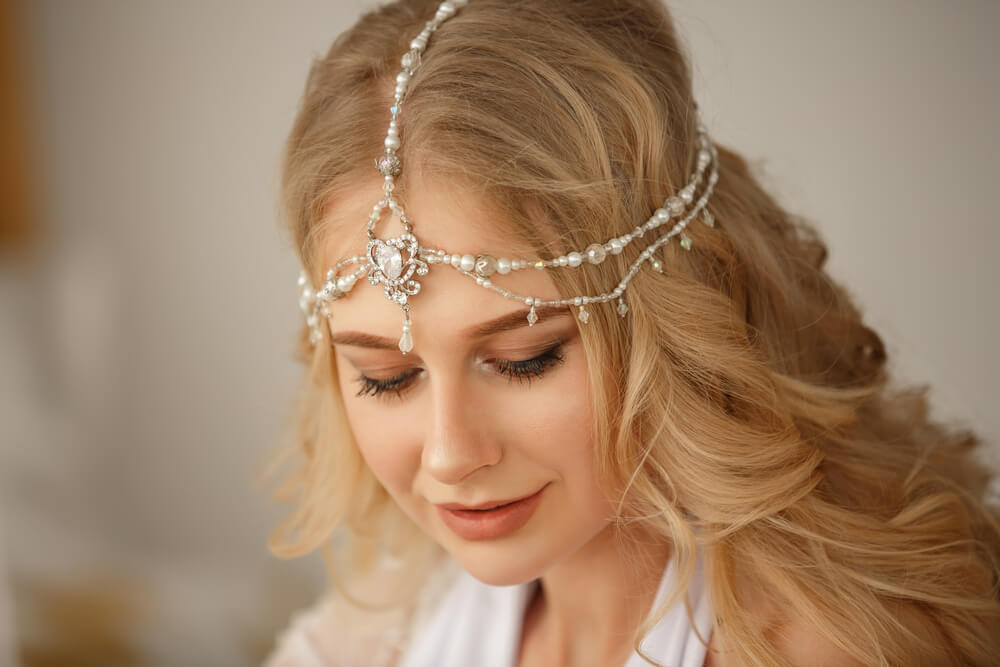 Just because you decide to wear your hair all down doesn't mean you can't opt for hair ornamentation. In fact, wearing your hair in this way is actually a perfect way to incorporate your favorite hair jewelry looks.
Our suggestion?
Make sure your hair is styled in the way you like it first.
If you usually opt for super sleek, straight hair and love it when it looks this way, style it nice and straight first so you have your preferred base to work off of. If, on the other hand, curls are your look of choice, go ahead and curl those locks before getting started. This way you're guaranteed a finish you love no matter the event you're attending!
Here are our top hair ornamentation styles for hair worn completely down…
A Hair Chain 
Add a decorative hair chain that lays on the top of your hair and decorates your parting. This will put no stress on your hair and allows it to flow free while looking its prettiest. A great option for summer brides too! 
A Metallic Headband
Slide a decorative, metallic headband on for subtle yet beautiful hair ornamentation. This look works incredibly well when you're all dressed up for an event, but can totally work with casual clothing too. Plus, it's an unforgettable hair ornamentation style that takes literally seconds to create. 
Twist in Hair Jewellery
Leaving your hair completely down, go ahead and use a few twist in hair decorations throughout your flowing tresses. You'll look beautiful and ethereal without any need for headbands, clips, or ties.
Opt For A Nature Inspired Look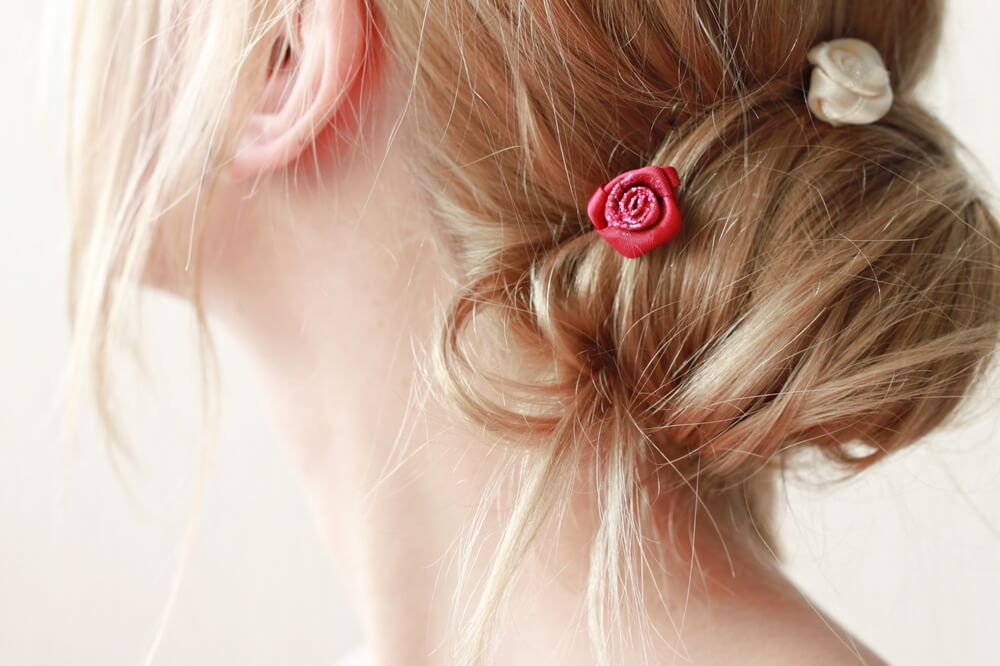 Despite what you might think, hair ornamentation doesn't need to be all about clips, twists, or slides. So if that doesn't really suit your style, don't worry, you can definitely still get involved with this trend.
One of our favorite ways to do that?
Simply add flowers!
Decorating your beautiful tresses with romantic flowers is one of the prettiest summer hairstyles out there. Not to mention, it's perfect for summer parties and, of course, weddings. Think you'd like to give it a try? Luckily, it couldn't be simpler and if you're looking for some inspiration, try these looks.
Beautiful Floral Braids
From long, one-sided braids to French plaits and twin dutch braids to braided crowns, you can never go wrong with this type of style. One way to make it even better? Add flowers, of course!
Finish off a side braid with a floral crown, or use bobby pins with flowers attached and push them in sporadically throughout your braids themselves. You'll be left with a boho-inspired look that's so pretty you'll never want summer to end!
A Flower Crown
If you're thinking flower crowns were reserved for brides and flower girls, we're here to tell they're not! That said if it is a style you want to incorporate into your big day you'll never be disappointed.
If you're not getting married and want to try it out for the first time, try opting for a simple headband with a few delicate flowers attached. If you're feeling a little bit more confident and really want to make a statement with your look, choose an oversized floral headband or crown and rock it with your favorite summer dress.
Floral Hair Slides
The humble hair slide may not always seem like it has much to offer, however, once you find one with faux floral attached, you'll understand why they're so perfectly creative and work amazingly for hair ornamentation at a moments notice.
Whether you're wearing your hair all down or you simply want to spice up a last-minute up-do, sliding in one or more floral hair slides will instantly elevate your look. Choose flora that matches your outfit or even make your hair look super colorful with a few different slides in different yet complementing shades.
Floral Claw Clips
If, like us, you just love the ease and nonchalant style of twisting your hair around and throwing it up into a claw clip, this style is the one for you. Get your hands on a claw clip with faux flowers attached and you'll be instantly freshening up your hair ornamentation with no more effort than usual!
We especially love this look for super hot summer days when we have a picnic or beach day planned. It's the perfect way to keep your hair looking stylish whilst keeping it up and away from your face.
Go Matchy-Matchy With Your Hair Ornamentation
Now, we know this one might sound a little 2000's and, is not even always possible. However, if and when it is a possibility, we say you should always go for it!
What exactly are we talking about?
Matching your hair accessories to your outfit!
There may be times when you're even able to get the exact same print for your hair accessories as you have for your clothes. If you can, that's even better. If not, the same color shade will look incredible too!
Match Your Headband to Your Top
Probably the simplest way to achieve this look is to color (or print) coordinate a cloth headband with the top or dress you're wearing.
Why? You will often find that designers use the same print throughout a certain line of clothing so finding pieces that directly match one another is a lot easier than simply browsing from store to store in hopes of a match. It may feel like it won't work or will be too much but trust us, the final look is seriously cute!
Choose a Coordinating Scrunchie
Speaking of the 2000s, scrunchies are well and truly back and we don't see them going anywhere soon. Happy days as they're so much softer on our precious tresses than hair elastics ever have been!
Since there's such an abundance of styles, widths, colors, and patterns available in pretty much any clothing or accessories store you walk into, finding designs that match closely to the clothing you already own is easier than ever!
Head Scarves That Match Your Ensemble
Y2K style strikes once more as we suggest matching your headscarf to your lewk next time you step out in style this summer.
For example, a floral dress with a matching floral headscarf tied around a low bun is an undeniably cute picnic look. Meanwhile, a simple white tee with a black and white printed headscarf (tied around your head with your hair down) looks chic and simple yet seriously summery!
Multiple Slides For a Fashion-Forward Hair Look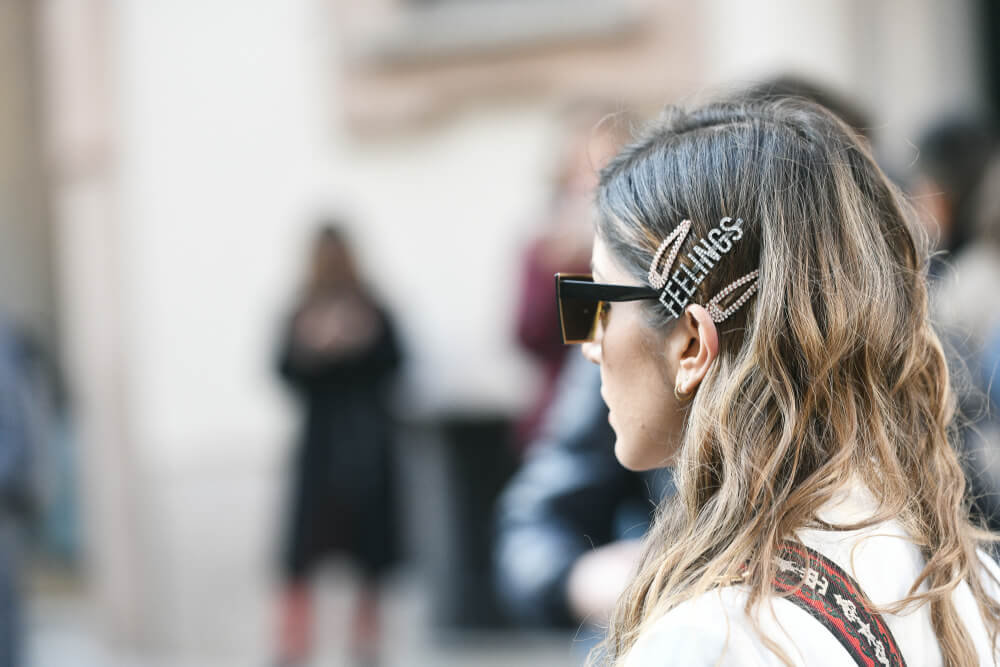 Though we've touched on the beauty of hair slides for the most simple yet stunning hair ornamentation look, we just had to come back to them.
Why?
Because they deserve it!
There are so many beautiful hair slides out there these days, we've lost count of the amount we've slipped into our carts as a little added extra on a clothing order. Happily, there are plenty of hair ornamentation looks that incorporate multiple slides at one time and look absolutely incredible doing so!
Side Parted Hair with Clashing Slides
Do you have hundreds of hair slides yet none of them 'match'? You're in luck! The very point of this look is to wear slides that clash and will emphasize the deep side part of your locks. Slogan ones mixed with metallic or bejeweled designs, for example, will look incredible.
You can either be precise with this look and make your parting neat with a comb, or, you can simply flick all your hair over to one side for a more rock-n-roll style finish.
Once you've parted your hair, takes your slides, three or four together works great. Slide them into the side of your hair (the side with the least amount of hair on it) starting with one just behind the top of your ear working your way up. Space them around one centimeter apart but don't be precise, they'll even look great crossing over one another.
Low Bun with Slides
This style works beautifully with any type of slide though metallic ones or those with pearls/jewels look especially pretty!
Using a comb, part your hair into a deep side parting. Then, slick all of the hair back and twist it into a low bun, secure it with a hair elastic. Then, Take your slides and slide them neatly into position, keeping them all in a straight line. Perfect for evening events or even for corporate engagements during the daytime.
Which looks are your favorite and which are you dying to try out before the end of summer? We won't blame you if your answer is all of them! There are so many on this list and, happily, the majority will work for you whether your hair is super long or on the shorter side. 
Finally, don't forget to always be creative with your hair accessories and play around with them as much as you do with your jewelry and outfits. You never know if you'll stumble across a new style you've never tried before but absolutely love!
---