6 Summer Styles to Create with Your HerStyler Flat Iron
Summer's finally here! And you know what that means — island vacays, sweet piña coladas, and selfies galore while you have fun under the sun, so you have to look your best. It also means a whole lot of heat and sweat. So it's time to whip out your trusty HerStyler flat iron to experiment with your go-to summer hairstyles for breezy days at the beach or beating the heat on sweltering days. You can do tons of hairstyles with your favorite flat iron. You just need the guts and creativity to be adventurous with it.
Need ideas on how to spice things up and look summery this season? Check out these six hairstyles you can achieve with your HerStyler flat iron (plus a few tips to keep your hair looking nice and healthy even with all the heat-styling you're going to do this season!).
Summer is One of the Best Seasons to Experiment with Hairstyles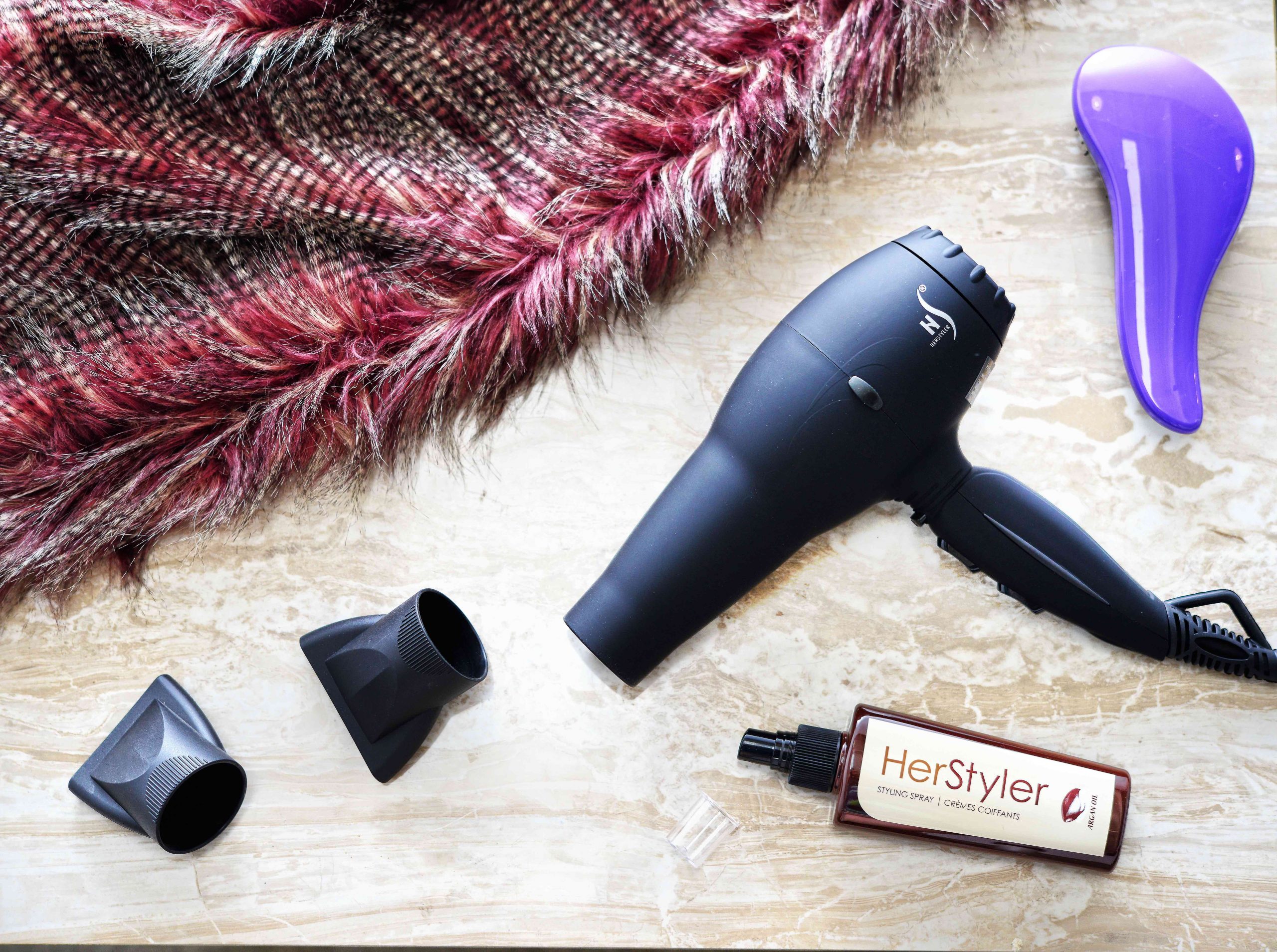 Summer is one of the most exciting seasons for dressing up and showing off your personal style. There are so many things to look forward to, from going on beach trips to late-night parties — and you always have to look cute doing it!
Since most of the world missed out on the usually fun surprises of summer last year due to lockdown restrictions, HerStyler can only assume that summer this year will be a banger.
There will likely be so many hair trends emerging this summer, from wild, experimental colors to grungy haircuts to flattering fringes. There's so much to catch up on, so you have to make sure you bring your A-game when it comes to summer hairstyles.
Because of that, your summer-style BFF is going to be your Colorful Seasons 8 Red. This HerStyler flat iron gives you those same classic ceramic floating plates you know and love, but in a sizzling hot color that screams summertime!
It's excellent for doing all sorts of summer hairstyles because the 1.25" plats make it easy to flip, twist, and curl your hair. They also emit negative ions to eliminate the visibility of frizz, making your hair look smooth and luscious even in hot, humid weather. There's no better way to style your hair this summer!
Before You Put Heat on Your Hair…
But don't get all excited right away. Before even allowing your hair to touch your HerStyler flat iron, take extra precautions to protect it from the impending heat damage.
While heat-styling with a HerStyler flat iron is fantastic for creating your ideal hair texture and make it last all day long, any amount of heat has a chance of dealing damage to your hair. Hot tools break down the proteins and bonds in your hair since it dries out the sebum and oils that keep your strands feeling healthy.
If you're styling your hair immediately after a shower, make sure your hair is completely dry before heating it up. Ironing your hair while it's still wet can cook and burn your hair, resulting in dryness and breakage. Make sure to air dry or blow-dry your hair before grabbing that HerStyler flat iron.
Using a heat protectant before heat-styling your hair is non-negotiable. You need to apply a product to create a protective layer around your hair so that the heat burns that off instead of roughing up your hair cuticles. 
Try out the HerStyler Heat Protective Straightening Cream. It's perfect for the summer, when you'll likely experiment with all sorts of fun hairstyles.
This heat protectant is infused with sunflower seed oil for hydration and shine. It's also formulated with dimethicone, a popular silicone known to create that ideal coating around your hair shaft before you style your hair with heat.
Ready to begin? Here are six cute yet easy summer hairstyles you can achieve with your favorite HerStyler flat iron.
Beachy Waves for that Tropical Vacay Look
If you want beachy waves that look effortless and aren't as tight as coily curls, your curling wand might not work to achieve it. Instead, grab a flat iron for subtle yet sexy waves.
There are multiple ways to get this done with your HerStyler flat iron. The first method is by creating waves with the S-pattern. It's quite simple to do — just bend your straight hair into the shape of an S and clamp it down with your flat iron to help it retain that curved shape.
The S-pattern technique is tedious, but the result is perfect beachy waves that don't look frizzy or extremely curly.
But if you're a bit more low-maintenance and want a quicker way to get waves, you can try the twist and pull method.
All you have to do is insert a section of hair between your iron's plates and twist it away from your face as you pull downwards slowly. Let go, slide the iron down an inch or two, and repeat until you reach the bottom of that lock of hair.
When you're done, your hair will have a similar S-shape wave, as long as you always twist your iron away from your face. When you're done, shake your hair out and comb your fingers through your locks to loosen the waves up more for natural body and volume. This method is better for those with longer hair.
A Short but Sleek Bob to Cool off in the Heat
Here's something simpler if you're not into doing twists and pulls with your flat iron. It's also for those who are a bit more daring and want to beat the heat with a dramatic hair change.
Summertime calls for hot, sweaty days. Long hair can stick to your skin and make the temperature feel even higher than it actually is. One way to beat the heat is to chop off your hair and go for something shorter.
A popular short, summery haircut that still allows you to keep some length is the chic and classic bob. This cut falls just by your shoulders, so it cools off your neck and decolletage area during the hotter months. It's fantastic on girls with fine to medium-density hair.
If you have thick or textured hair, you may need a bit of extra help to tame down your bob and make it look sleeker and more put-together. This is where your HerStyler flat iron makes an entrance.
Make your wash-and-go bob look smooth and frizz-free with a few quick strokes down to straighten each lock. With a high enough temperature, your bob will look silky smooth and sleek instead of poofy and triangular in shape.
High Ponytail for that Summer Internship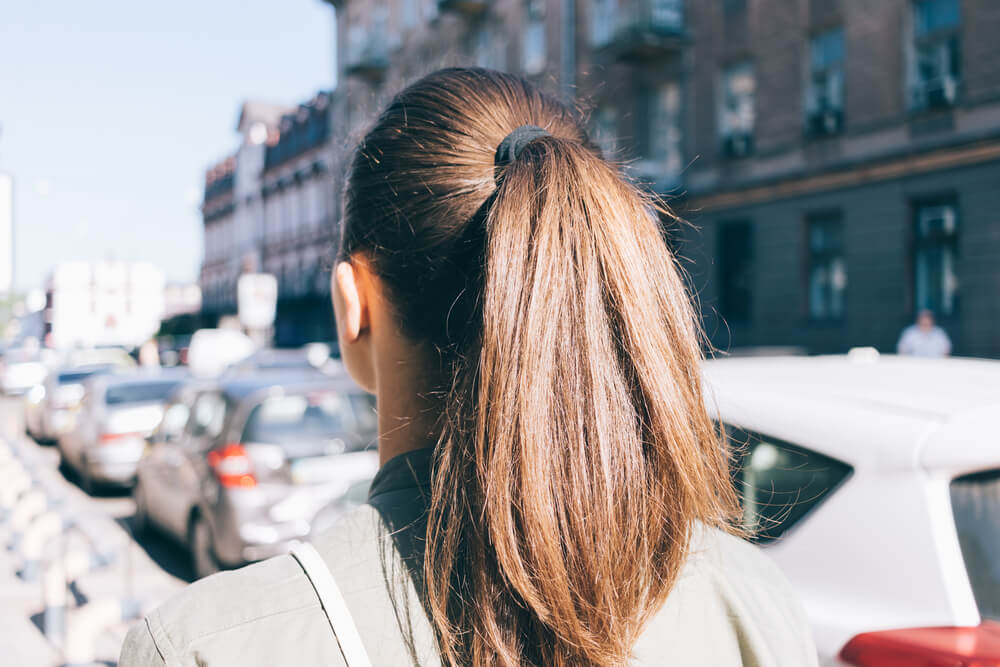 Going the professional route this summer? Look chic while combating the summer heat with a sleek, straight, high ponytail Ariana Grande would be proud of. A simple hairstyle like this looks modelesque because it brings out your bone structure and elongates your neck.
The most important thing to do to achieve this look is to iron your hair from root to tip to look pin-straight. This is the key to achieving a snatched ponytail. If your hair has some texture or wave to it, you won't get the full effect of a sleek high pony.
When you're all done, apply a light gel or serum to slick back your hair. You can use a tiny bit of our Argan Oil Hair Serum for this step. It adds shine while eliminating the look of frizz to make sure your high pony is neat and tidy.
Brush your hair up, working it into a high ponytail. Don't tie it up too tight—this can cause unnecessary stress to your roots, leading to breakage and hair fall. Make it snug and comfortable yet still sleek and chic. If you can't move your eyebrows, loosen your ponytail up a little bit.
You can also take a small section of hair and wrap it around your hair tie to hide it. Secure that lock of hair with a bobby pin, and you're ready to score double-takes and hit the ground running at your summer job.
Sultry Curls for Sweltering Night Parties
You don't always have to turn to a curling wand to create gorgeous curls. Your favorite HerStyler flat iron can help you achieve those spirals, too.
Creating curls with a flat iron is simple, but it might take a while to get the hang of. Grab a one-inch section of hair and clamp it down near the top of your head. As you pull the flat iron down, flick your wrist and twist it away from your face slowly.
Glide your flat iron down that lock of hair, keeping it twisted until the end. Think of it like twisting and pulling on a ribbon with a pair of scissors to make it curly when wrapping presents. Your hair should come out with a soft yet springy curl that's perfect for nights out for summer parties.
Do it across every section of hair until you've done your entire mane. Shake out your roots to break up the tight coils, making your hair look more naturally curly.
Curly Updo for that Retro, Pin-up Vibe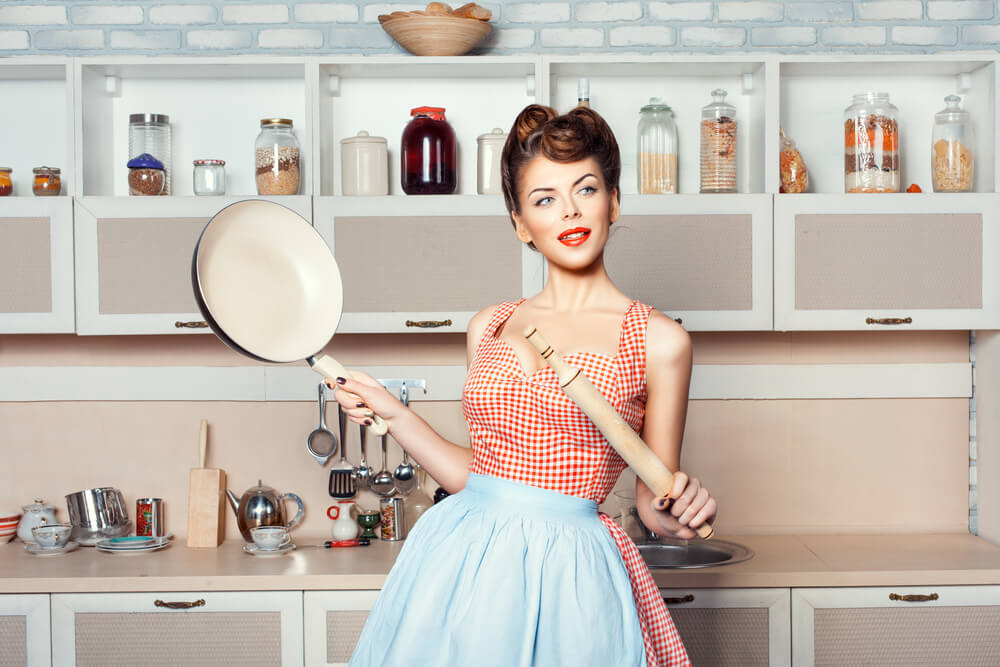 Go for a bolder statement look with this classic retro updo. Start by creating big, retro-inspired curls with your HerStyler flat iron — check out item number four on this list, but do it with bigger sections of hair.
Next, grab a two-inch section of hair towards the front of your face. Roll it up towards your roots, creating a barrel-like shape. Since you've curled your hair with a flat iron, rolling it up will be super easy, and it can keep the barrel intact without bursting. 
This creates a simple version of the "victory roll," a look vintage pin-up girls love to wear that frames your face. Secure it in place with bobby pins, and you're good to go.
Put the rest of your hair into a cute chignon to help it stay up. Just twist the length of your hair and coil it into a circle. Use a hair tie to lock the hair into a bun shape. If there are loose pieces of hair, secure it down with some bobby pins.
Finish off the updo with a spritz of our Perfect Hold Hair Spray, which gives you long-lasting hold without a crunchy or greasy residue. It will help keep the rolls and bun in place even when you're out having fun under the sun all day.
Top the look off with a colorful headband or bandana, a la Rosie the Riveter, for a retro look. Pair this hairdo with a halter bikini and some classic red lipstick, and you'll look like a vintage queen!
Naturally Crimped with Braids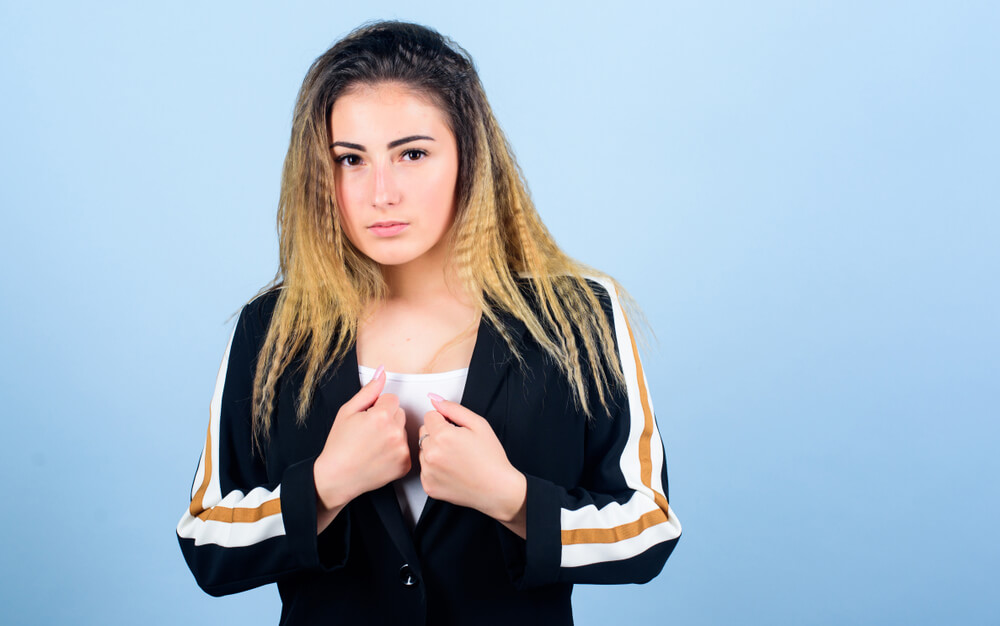 Here's another vintage look you can do with your HerStyler flat iron, this time inspired by the 90s. Crimped hair was a huge deal three decades ago. You can achieve that same grungy look today with two key things: braids and a flat iron.
Put your hair in small braids that go as close to your scalp as possible. They don't have to be perfect, but make sure they're tight and compact to have the best crimped texture later on.
Next, whip out that flat iron. Slide it from the root to the end across every single braid to make every lock of hair retain the shape it's positioned in now. Let your hair cool off for a minute or two and then carefully take out all of the braids.
And voila! You should have crisp, grungy, crimped hair with tons of attitude. This is perfect for summer music festivals where you want to look a bit more extra and unique. Before traveling to any music festival, remember to check your destination's safety tips.
Conclusion
This summer, take inspiration from any of the six hairstyles above. Whether you're trying to beat the heat or just try something eye-catching and new, one of these styles will work for you. Any of these looks will surely make you summer selfie-ready.
But remember, there are no rules when it comes to styling your hair. You can be as creative as you want this summer, so go crazy! Feel free to tweak and personalize these hairstyles so that they're more aligned with your summer style and energy.
All you need to achieve these looks are a sense of determination and a few strokes and twists with your fave HerStyler flat iron. With those in check, you're ready for a summer full of good hair days!
---