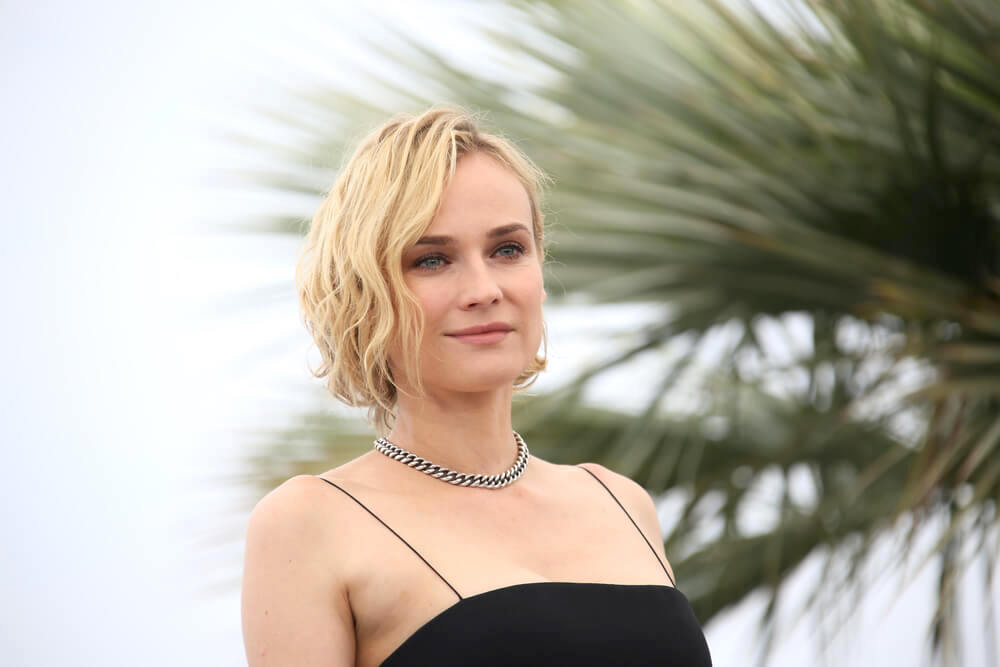 Going super short with your hair can seem frightening to many, but taking this plunge will often leave you with such a sense of liberation. 
If you have been looking for some short hair inspiration, these 8 super short haircuts are bursting with attitude. 
Danai Gurira's Buzzcut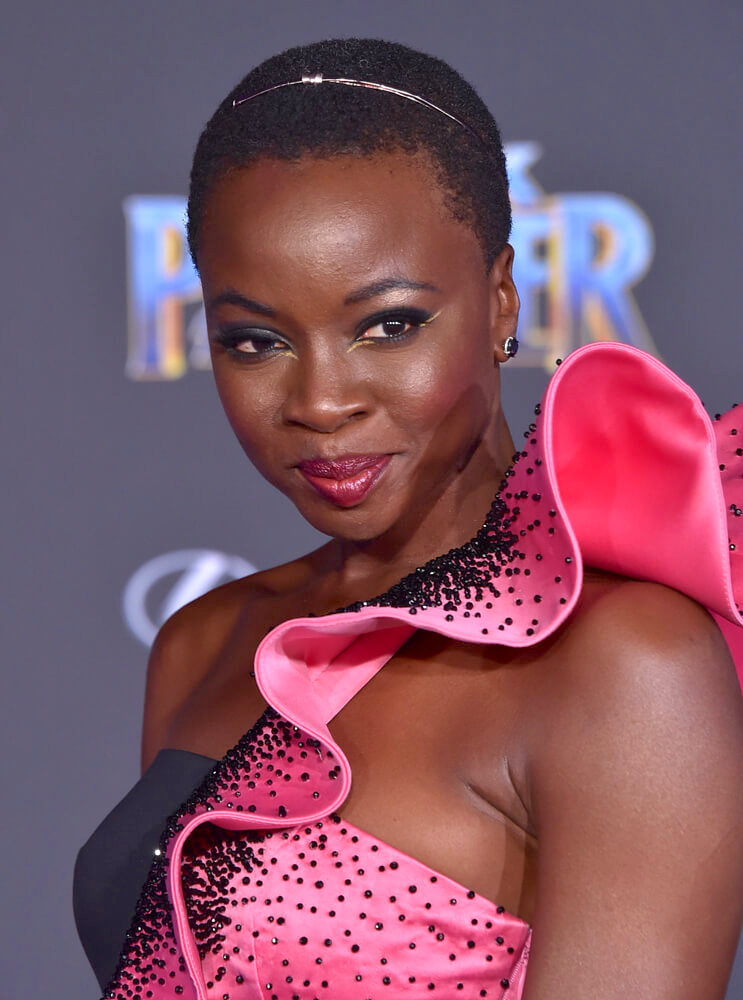 After wearing a wig cap and seeing what she would look like with short hair, actress Danai Gurira was tempted to cut it all off. She got her chance when starring in the movie Black Panther, which required her to sport a shaved head. 
The results of this drastic transformation? 
Absolutely stunning, with this daring haircut being one that really suits the actress. So much so, in fact, that the actress has no plans to grow her hair too much longer as of yet. 
The attitude and confidence that Gurira exudes with this cut has inspired so many to take the same leap, with everyone from Katy Perry to Cara Delevingne making the move to shave their heads. 
Not sure whether a buzzcut would suit you? 
Here are a few things to consider: 
The shape of your face – buzzcuts tend to work best on oval-shaped faces, although they still look quirky on other face shapes too

 

Your facial features – a buzzcut will bring your face into the spotlight, so you will need to be confident when it comes to allowing your facial features to shine

 

Your profile – to see what your profile would look like with a buzzcut, try pulling your hair up into a high ponytail and then taking some photos of yourself from different angles

 

Your wardrobe – if your wardrobe consists of quite a few masculine pieces, you may need to add in some clothing with a more feminine touch in order to balance out the hardness of the buzzcut
Scarlett Johansson's Androgynous Cut
From Ruby Rose to Tilda Swinton, so many celebrities have given the androgynous look a try, but Scarlett Johansson is one that has pulled it off particularly well.
If you are used to having a more feminine haircut…
This cut may seem a little out there to you, but it is actually quite versatile, meaning that you can style it based on your own personality and taste.
Here are a few styling ideas to try:
The wet look – add a gel-to-mousse product to the roots of your hair before combing this back, so that the ends of your hair stay dry while the roots are slightly greasier
Natural curls – don't automatically reach for the hair straighteners if you have naturally curly or wavy hair, as the androgynous look works well with just about every natural hair texture
Razor cut – shorten the sides of your cut with a razor to add even more attitude
Add dimension with color – adding in some highlights to the front of your hair will give your cut some extra dimension
The Twiggy Crop
In 1966, British supermodel Twiggy got a haircut that became truly iconic. Her hairdresser wanted to practice an extreme crop, so he persuaded the model to be his guinea pig. 
Lucky for him, Twiggy said yes…
The resulting haircut enhanced the heart-shaped nature of her face, while emphasizing her doe-eyes, and this haircut has been emulated by so many celebrities ever since then. Everyone from Emma Watson to Michelle Williams has rocked the Twiggy crop, and while there may have been small touches added to modernize the look, the essence of the haircut remains the same. 
In order to keep this cut looking vibrant, you need to ensure that your hair is in good condition. A nourishing, oil-rich shampoo can help with this, as can intensive hair treatments.
Keira Knightley's Angled Bob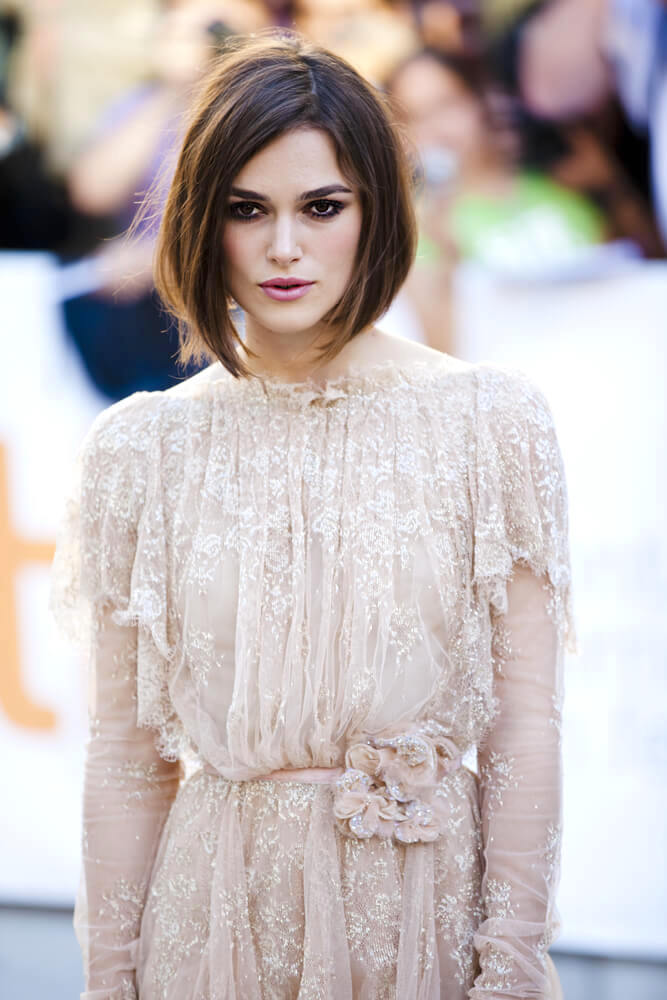 After Keira Knightley first showed off her angled bob on the red carpet, hairdressers all over the world have been asked to copy this cut. 
What makes this bob special? 
Well, all bobs are angled, featuring sides that are longer than the back. However, Knightley's version exaggerated this, with sharp angles to accentuate the difference in length. This gives the bob so much attitude and edge. 
This is a haircut that looks so sleek and stylish, and is actually quite easy to style. You won't need many hair products to keep this cut in shape, with it requiring not much more than a bit of mousse being applied to wet hair before drying. 
Blow drying is a must for sleekness, and a natural bristle brush, such as boar bristles, will help to keep frizz to a minimum while boosting shine. 
Why are the natural bristles so important? 
Because these take hold of the oils that your scalp produces and evenly distributes them throughout your hair, doing this much better than synthetic bristles.
Halle Berry's Tousled Pixie Cut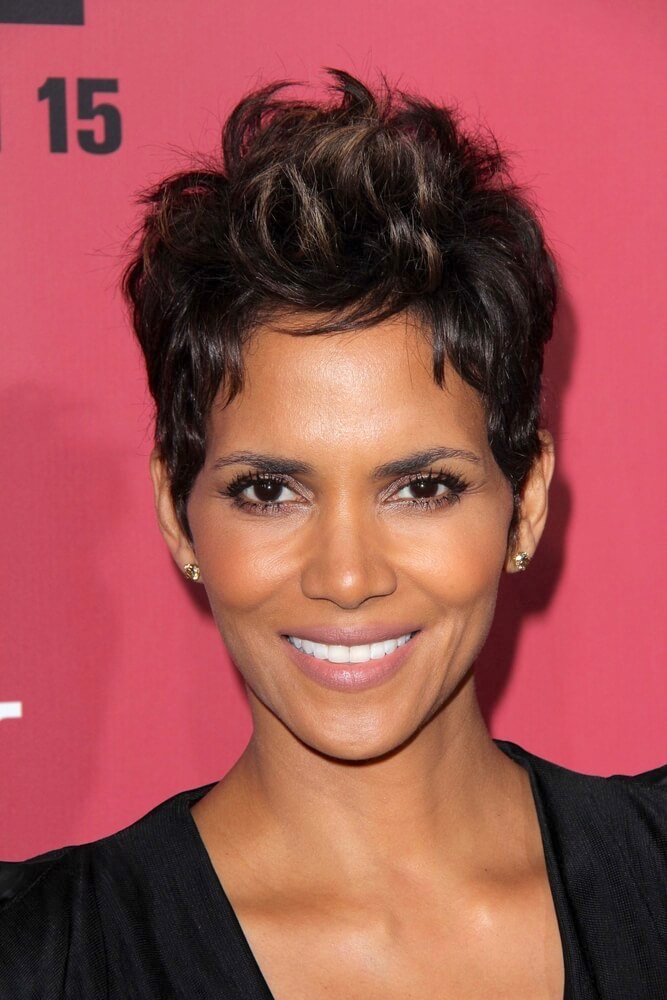 Halle Berry is known for being able to really pull off super short hair so well, and has shown off a variety of different pixie cut styles over the years. 
One of her most-loved is the tousled pixie, which instantly makes this cut look so much more sexy, while also exuding a fun and confident attitude. 
Got a pixie but don't know how to give it that tousled look? 
You need to add some product, such as a mousse, to your hair while it is still damp, making sure to pay extra attention to your roots. Then, blow dry it, beginning at your roots and working your way down your hair shaft. For even more volume, blow dry your hair in the opposite direction that you are going to be styling it in. 
Once you are done, rub some styling putty in your hands to make it stickier, before applying this to random sections of your hair, twisting them with your hands to add in some extra texture. 
It would surprise many to know that the pixie cut is actually quite a versatile haircut, and can be styled in many ways, such as: 
Layered, with bangs to either side

 

Slicked back

 

With short bangs

 

Tapered in more at the back

 

With finger curls

 

Spiked up

 

Faux hawk-inspired
All of those above styles are ones that Halle Berry herself has worn, so flick back to some of her earlier photos online if you would like even more inspiration.
Sienna Miller's Blonde Mop Crop
Sienna Miller always has fun with shorter hairstyles, with the blonde mop crop of 2005 being particularly memorable. 
This was a smooth and centered haircut, with its sleekness enabling the vibrancy of her blonde hair color to really shine out. 
This simple haircut would suit a wide variety of different face shapes, since it can be taken in or brought out at different areas and angles to accentuate different facial features. 
Want to go blonde too, just like Sienna? 
One mistake that many make is choosing the wrong shade of blonde. 
To ensure that you really pull off your hair color transformation, here are some tips to follow when choosing a blonde shade: 
If you have a warm skin undertone, golden or honey hues, such as caramel and butter, will suit you well. If you have a cool skin undertone, go for a cooler blonde, such as ash or beige

 

Platinum shades tend to require more maintenance when it comes to color touch-ups

 

Multidimensional hues will add a more natural finish

 

The healthier your hair, the lighter you can go without causing too much additional damage
Diane Kruger's Messy Textured Bob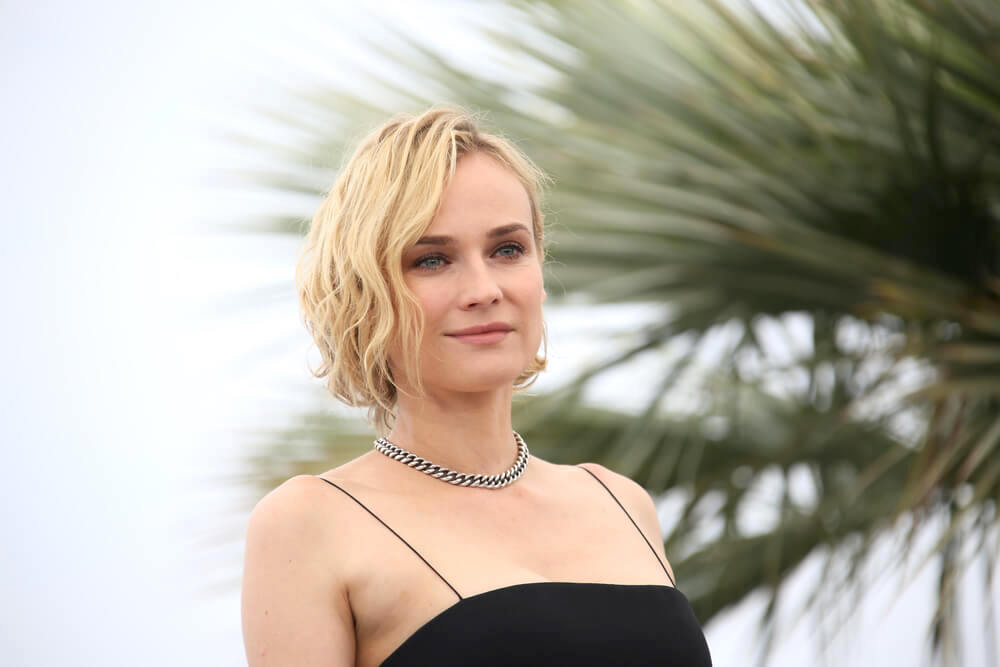 The carefree attitude of a messy textured bob works for just about every occasion, and Diane Kruger is the perfect style icon to look to if you need some inspiration for this cut. 
Kruger's chin-grazing waves are not only loved by Kruger's fans, but also the actress herself, who loves the effortless but chic vibe that her signature cut exudes. 
Many would say that the textured bob is the celebrity haircut of 2018, making this a cut worth trying if you have been looking for a change.
Wondering how to actually achieve all of that texture? 
It's simple…
After washing your hair, apply a de-tangler while your hair is still wet, before air drying. 
However, this is not air drying as you know it….
Begin by flipping your strands to the right, leaving them there for five minutes. Then, flip them over to the left and leave them for another five minutes. Continue doing this until your hair has dried. Adding in some salt spray while your hair is drying can also help to emphasize the tousled texture, while rollers in your bangs can give your hair some added lift. 
By following that method, you won't need to use any heated styling tools on your hair, and less really does tend to be more when it comes to a cut such as this. 
Don't have time to air dry your hair? 
Use your blow dryer on your bangs and your hairline, but then leave the rest of your hair to air dry naturally. This is so important when it comes to enhancing the natural texture of your hair.
Anne Hathaway's Eye-Grazing Pixie Cut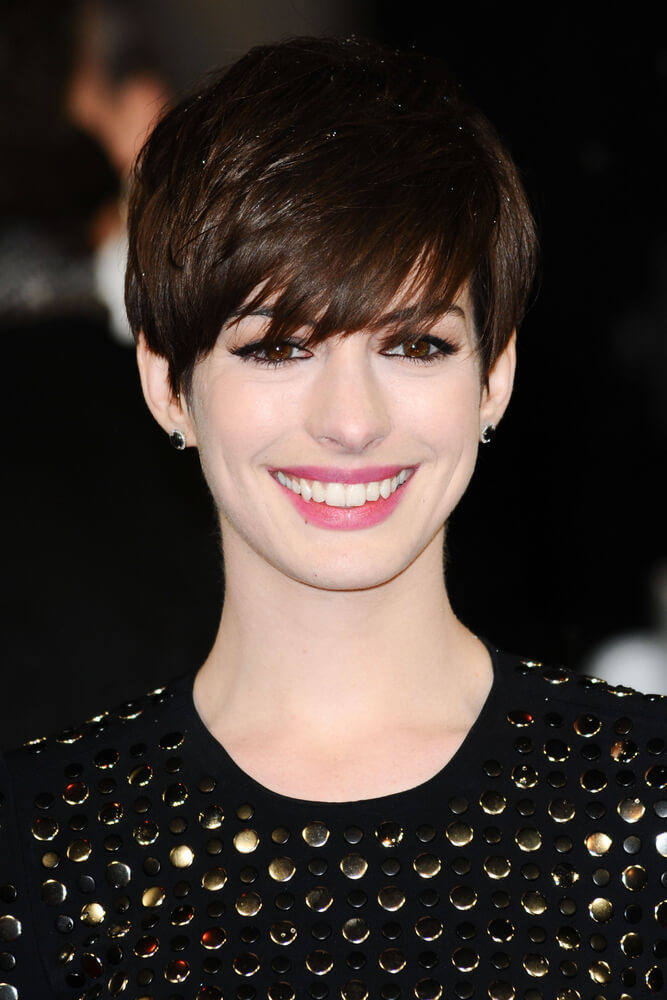 Actress Anne Hathaway is no stranger to short haircuts, and always manages to find such inventive ways to style her shorter dos. 
This cut features Hathaway's signature pixie cut, but what really makes it stand out is the eye-grazing fringe that accompanies it. 
These bangs instantly give the cut so much attitude, as well as an air of sexiness due to the way in which they draw you to the eyes. 
Love this look? 
Don't go out and copy it just yet…
While the long bangs may suit Hathaway, they may not work as well for you, because your face shape has a lot to do with how you can pull off different types of bangs.
Here are some tips on matching bangs to your face shape: 
Round Face Shape – side bangs are the most flattering, especially those that feature soft edges. The angles that this creates helps to elongate your face shape

 

Oval Face Shape – soft and blunt bangs work well for you, and these should be cut straight across

 

Square and Oblong Face Shapes – bangs that are A-shaped will flatter you well, thanks to the angles created at either end, with these bringing focus to your eyes. Long and layered bangs can also help to balance out your features, but these should still have a subtle A-shape to them

 

Heart Face Shape – crescent-shaped bangs, meaning those that are longer on the outsides but shorter in the middle, will flatter your face shape, especially if they are soft and feathery. Baby bangs that reach the middle of your forehead can also work well

 

Long Face Shape – give side bangs a try, with quite a strong diagonal angle to focus attention on your eyes and your lips, rather than your forehead and chin
Tempted to cut some bangs into your hair yourself? 
While there is nothing wrong with carefully giving existing bangs a trim, giving yourself a whole new set of bangs is definitely not advisable! There should be enough disaster photos and videos out there to put you off this idea, making this an area where visiting a professional is the wise option. Many think bangs are easy to cut, but this is a hairstyle that the majority of trainee hairstylists struggle with too due to the fact that they are so difficult to perfect. 
Super short haircuts boast so much attitude, and each of the celebrities mentioned above are perfect examples of this. Whether you want to go edgy and androgynous or feminine and flirty, you will no doubt be able to find a short haircut that is able to perfectly mirror your own personality.  
---