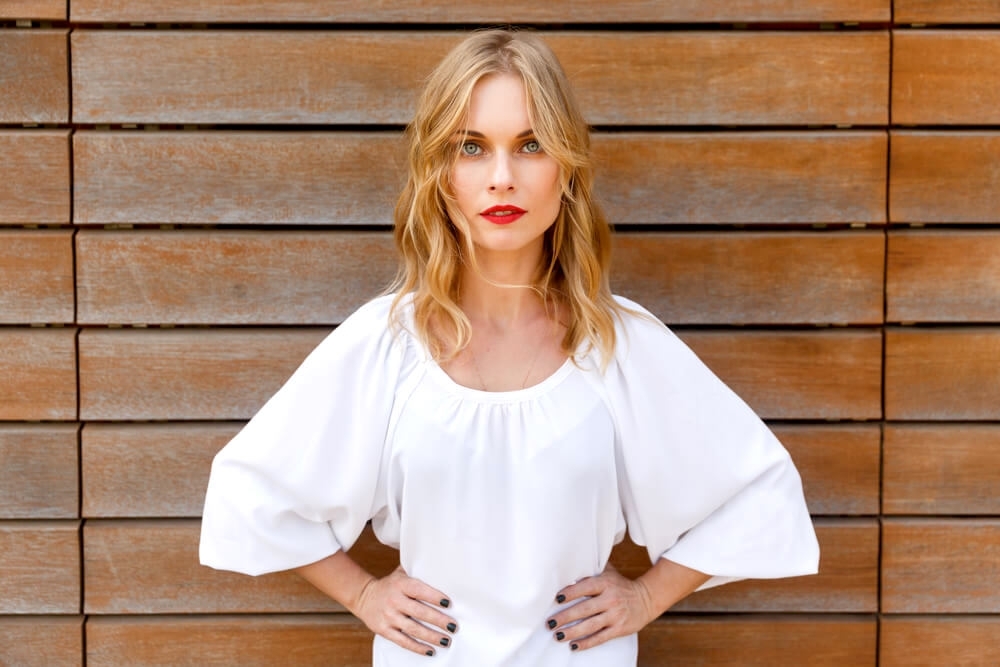 Bored of your hairstyle and in need of some inspiration?
Here is a sneak peek at some of the hottest hairstyles and trends for 2018.
Curtain Bangs
Curtain bangs have been seen on numerous celebrities in recent months, from Jennifer Lopez to Lady Gaga to Halle Berry.
Unlike other bang styles, which focus on different ways to cut the actual fringe, this one is more about how you style your bangs.
Rather than leaving them hanging straight down, divide your bangs in two and then wrap each side around a circular brush. You will need to use a hairdryer to really push your hair to each side, as this will help to break up your existing part.
Try to create a C-shape when styling curtain bangs, although feel free to experiment with different types of Cs.
The exact way in which your bangs fall should depend on your face shape, as well as the facial features that you are trying to accentuate. There are so many celebrities that have recently worn this style, so be sure to take a look at red carpet photographs for inspiration.
Center Parts
Hairstyles that feature center parts are bang on trend for 2018, and, since this only refers to the part, that means that the rest of the style is up to you to create.
Here are some ideas for ways in which to wear a center part:
As a sleek bob

Tied back

Long and flowing

Tousled and wavy

A high bun

Braided
Do you usually wear your hair in a side part?
If so, you need to keep in mind that it can actually be quite difficult re-training it into a center part.
After washing your hair, you will likely find that your hair tends to naturally fall back into its side part, so you need to get around this by blow drying it into a center part while it is still wet.
If your hair begins to try but your center part has not been properly established yet…
You will need to re-wet your hair, and continue doing so until you have gotten it into the position that you want it in.
Begin by using hot air to put it into the center part position, but then end with cold air, as this is what will help to set it in place.
With all of this blow drying, it goes without saying that you need to use a heat protecting product before you begin.
Braids, Braids and More Braids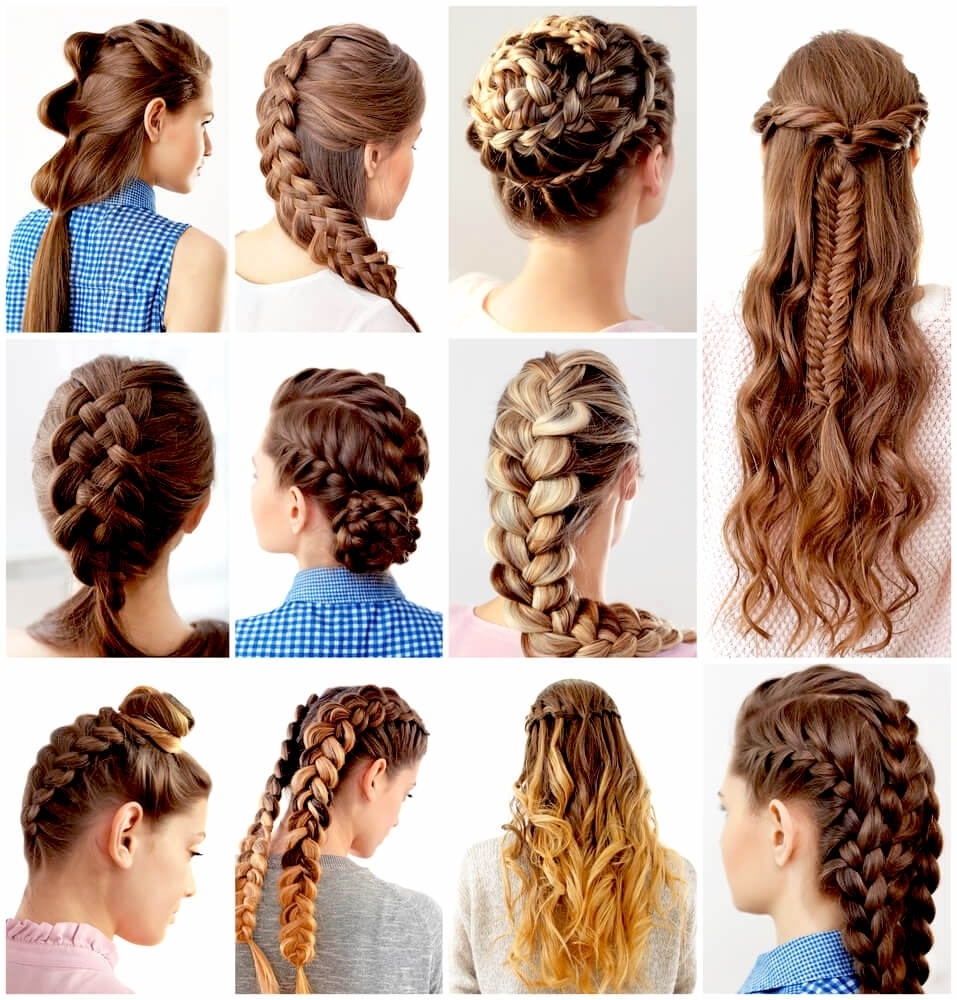 Braids are set to be just about everywhere in 2018, with just about every type of braid taking center stage.
While most people are adept at doing a standard three-strand braid, there are so many other braids out there, as well as plenty of YouTube tutorials to take you through each step.
Here are a few braids to try in 2018:
French Braid – a classic style that will keep your hair out of your face. It may take some practice, but, once you have mastered the technique, you should be able to put the braid together in just three minutes

Fishtail Braid – extremely intricate but also extremely on trend

Dutch Braid– this is simply a French braid, but done in reverse. Try this one in a half up, half down style

Rope Twisted Braid – quick and easy to do, as it just involves twisting two sections of hair together

Pull Through Braid – perfect for giving your hair extra volume

Waterfall Braid – this braid is delicate and feminine, making it perfect for special occasions

Milkmaid Braids – sweet and angelic, this style looks quite complicated, but takes less than five minutes to put together
Cornrows
Although cornrows are technically a type of braid, they are special enough to deserve a section all to themselves.
What exactly are cornrows?
They are braids that cover the entire head, with each individual braid somewhat resembling a French braid. Cornrow braids are extremely small, and are done close to the head.
While this is a traditional African hairstyle, it works with a variety of different hair types.
However, cornrows are quite a meticulous style to create, and it can often be much simpler to have them done professionally.
If you do want to try doing them yourself…
The most important thing to remember is not to rush, and to really take your time. Another common mistake that beginners make is tying each braid too tightly. While this may make them last for a little longer, it will also lead to hair loss, which is something that nobody wants.
The Top Knot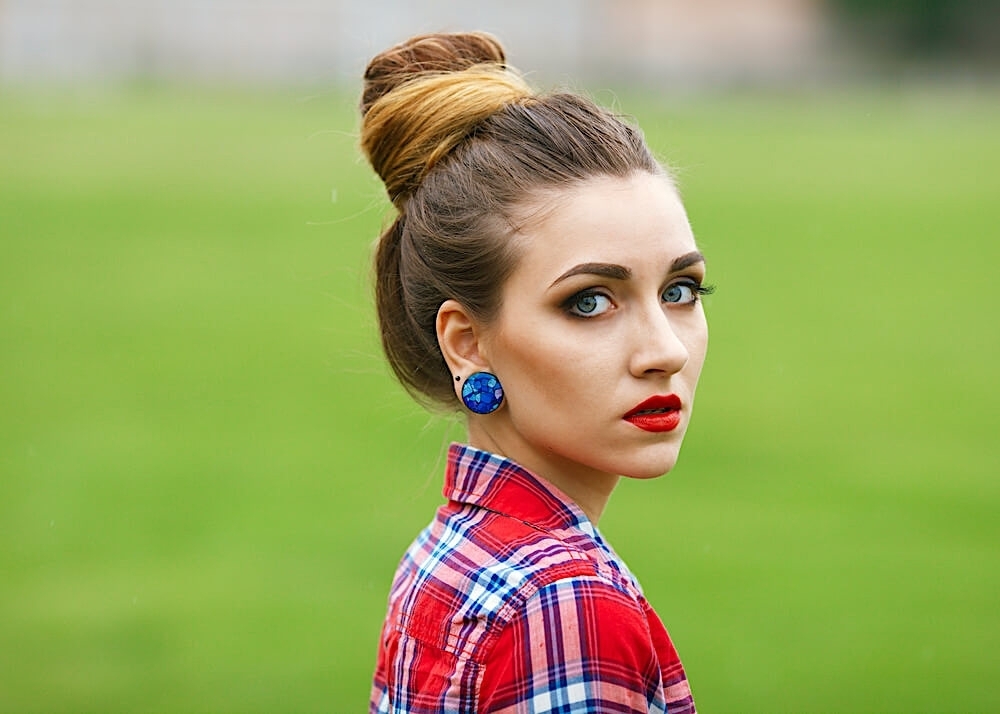 Casual and messy, top knots have been popular for quite a while now.
However, while this may be a style that you tend to tie your hair in when you do not have time to do anything else, you can now confidently rock your top knot outside of your home.
Top knots are actually much more versatile than many people realize…
Whether you do a half up, half down top knot, or even a slicked, sumo top knot, this is a style that you can really get creative with, making it your very own.
The Pixie Cut
Pixie cuts are going to be trending big time in 2018, which will be a huge relief to many women out there.
Why is the pixie cut loved so much?
Because not only is it convenient, but it is also a short hairstyle that still manages to look feminine and pretty. Being a short hairstyle, this is one that will really accentuate your features, making your face look brighter and sharper.
Another bonus is that it works for just about every hair type out there.
Since this is such a versatile cut, it can actually be styled in a number of different ways:
Slicked back

Tousled

With a faux hawk

Asymmetrical

With bangs

Spiky and edgy
The All-Natural Afro
Hairstylists around the world agree that the all-natural afro is going to be in the running for being the best hairstyle of 2018.
The one thing to keep in mind…
Let your afro really be natural, and refrain from using too much product.
For women who naturally have this hair type, this is great news for you.
However, an afro, with its tight curls, is naturally prone to damage, so you need to ensure that you are taking extra care of your hair if you want it to really make a statement.
Here are a few tips to keep in mind:
Wrap your hair in a silk scarf before sleeping, as this will prevent your pillowcase from soaking up your hair's moisture overnight, leaving your hair dry and frizzy

Use lukewarm water when washing your hair, as hot water will strip your hair of its natural oils

Use hair masks or deep conditioners regularly in the winter months, to repair any damage and strengthen your hair

Refrain from using heated styling tools as much as possible
The Androgynous Look
Boyish and androgynous hairstyles are going to be huge in 2018.
Why?
Because they have finally been accepted as quite mainstream, giving people more of a chance to experiment with gender, fashion and style.
Like the androgynous look but do not want to take it to the extreme?
Here are a few ways in which you can embrace the androgynous vibe, without having to cut your hair short:
Slick it back – adding a gel or a mousse to your roots, and then combing them back, is a great way to emulate the androgynous look

Razor cut the sides of your hair, but leave the rest long

Experiment with different hair colors, such as adding highlights to the front of a pompadour
Pinned Short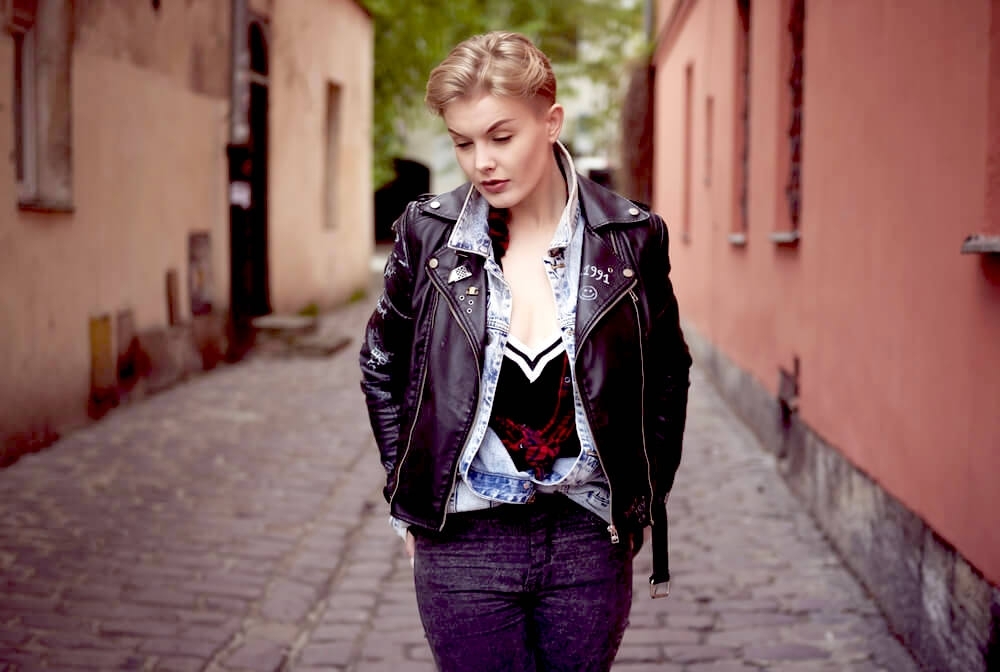 Have you ever wondered what you would look like with short hair, but are not willing to take the risk and have it all chopped off?
Well, one of the hottest hairstyles for 2018 is faux short hair, meaning that it is coiled onto the scalp and then pinned in place, up off the neck, giving off the illusion of short hair.
Of course, you could always wear a wig…
But, as Tom Ford's hairstylist says, "wigs are tired", and this style gives women the option of being able to really enjoy having a short hairstyle for the night.
One thing to keep in mind…
You will need to use an endless supply of bobby pins in order to properly achieve this look.
Like the idea of this look but prefer keeping some length?
Try pinning your hair up into a faux bob instead:
Apply a serum to your hair to smooth down any flyaway strands

Divide your hair horizontally, from ear to ear, and secure the top half on top of your head, with a clip

With the bottom section of hair, fold two inch sections up to your scalp, using a bobby pin to pin each section tightly to your head

Use as many pins as necessary in order to achieve enough hold

Un-clip the top of your hair and then roll the ends of the top half underneath the sections that you have pinned

Use a few pins to secure the top half in place

Finish the look with a spritz of hairspray
A Wavy Bob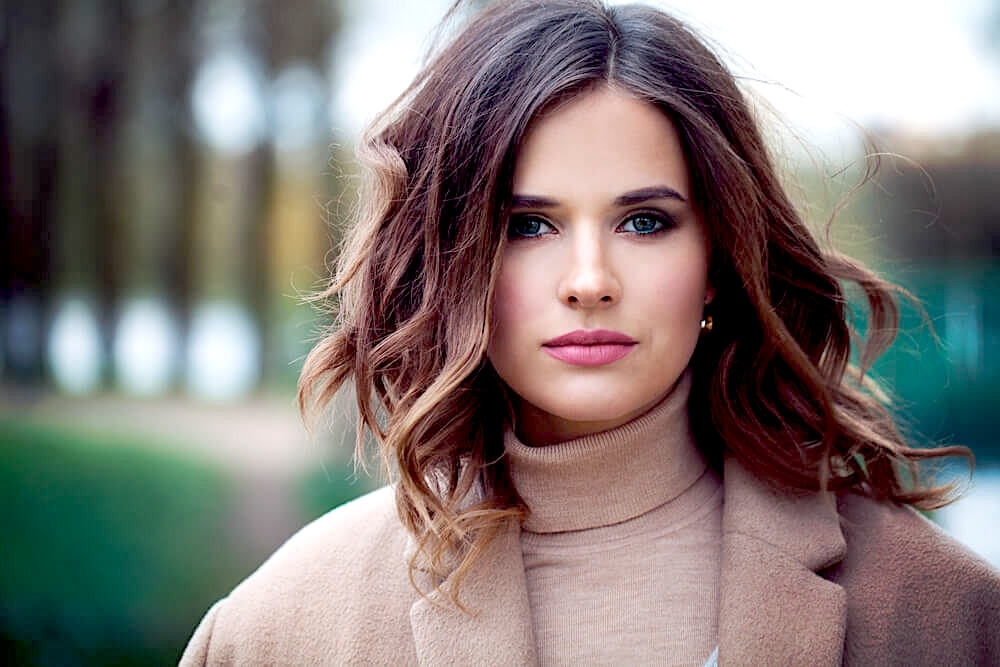 The bob was one of the biggest hair trends for 2017, but this was more sleek and straight. 2018 sees a different take on the bob take the spotlight, with waves being key.
Here is how you can achieve the look for different hair types:
Straight and Fine Hair – Use either a curling iron, clip-less wand or some hot rollers to add curls into your hair

Thick and Wavy Hair – Use a curling iron to follow your own natural curls, enhancing the wave

Coarse and Curly Hair – Use a flat iron, and try to straighten your hair while keeping a bit of a curl in it
When using a curling iron to add the waves to your bob, keep in mind that the bigger the barrel, the looser the curl, meaning that the smaller the barrel, the tighter the curl.
Once you have finally created the perfect waves, it would be a shame for them to lose their shape too quickly…
Here are a few tips to keep your curls in place:
Use a dry shampoo to extend the life of your curls for a few days. A texturizing spray can also help

Wear your hair up at night, as this will prevent it from being interfered with too much

Use a satin or silk pillowcase, as this will reduce the amount of friction your hair experiences while you sleep, preventing it from drying out
A Deep Side Part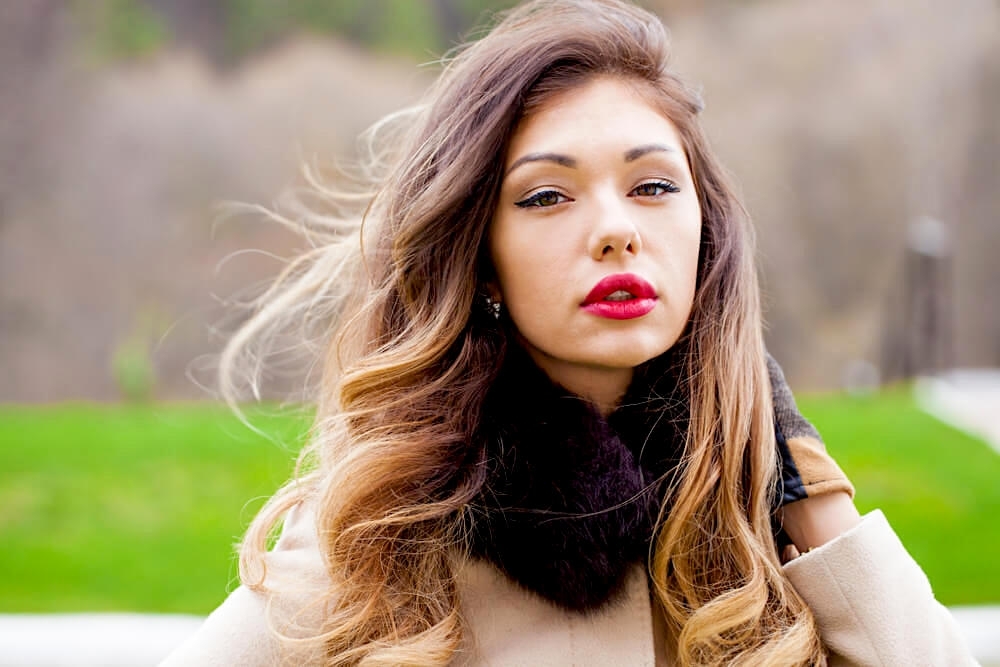 In addition to the center part, the deep side part will also be making quite a few appearances in 2018.
While this look can be worn as an every day one, it does tend to suit special occasions quite well.
Why?
Because it creates the perfect canvas for a pair of long and dramatic earrings. Although you need to make sure that your hair is tucked behind your ears for this, which will also really show off your cheekbones and your jawline.
Wondering if this look would suit you?
The answer is yes, because this style is one that is extremely flattering, and will complement every face shape. It also softens any harsh features, and, if you have quite a bit of asymmetry in your face, this style will balance that out.
Here is another trick to the deep side part that all the celebrities know about…
If you style your part so that it is pointing to the highest point of your eyebrow arch, this will draw attention to your eyes, and add so much more intensity to any makeup that you are wearing.
To do this, line a comb up with the highest point of your eyebrow arch, and then use this as a guide when creating your part.
---