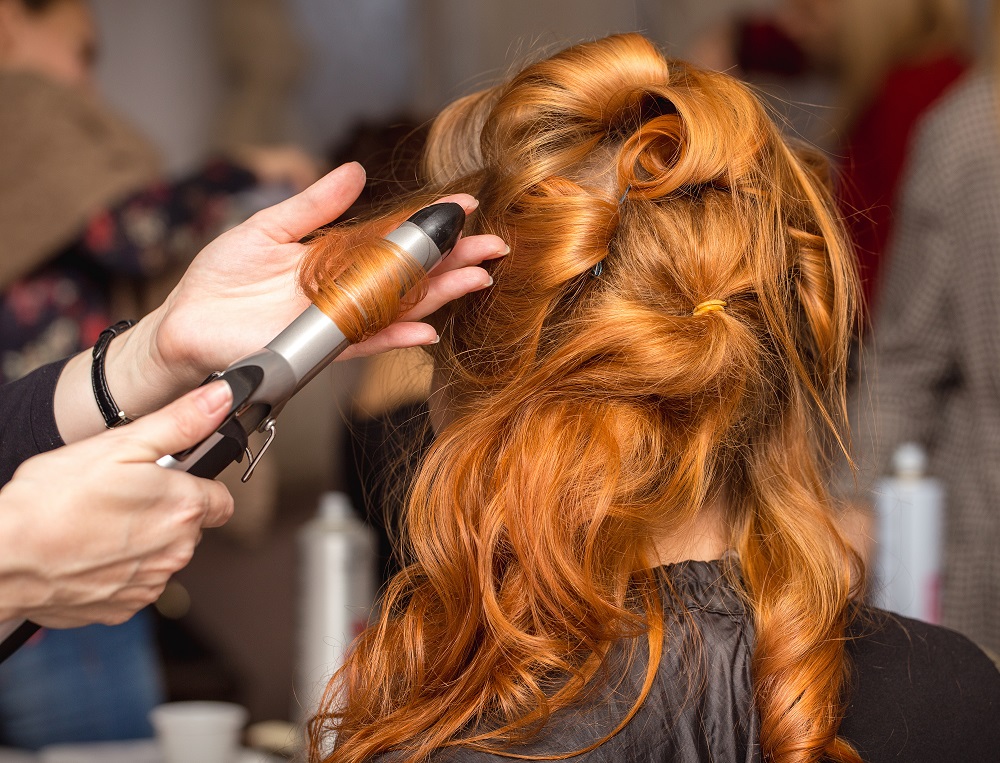 For each hairstyle, there are steps that need to be done in order to achieve maximum and gorgeous results. Creating curls with a curling iron or wand is no exception, since it's a hot tool that, if used inadequately, can lead to slip-ups that can damage hair. Discover how to avoid them with this list of common mistakes.
Using the Wrong Barrel Size
Curling irons come in different sizes for different purposes. However, if you're not getting the desired results it may be due to using the wrong size. For small curls, use a barrel that's 1/2 inch to 3/4 inch. If you prefer beach waves or loose curls, then use a 1-inch to 1 1/2 inch barrel. If you want even looser curls, try a 2-inch barrel.
You Don't Prep Your Hair
Using a curling iron or wand if your tresses are damp and not blow dried will cause the tool to not work properly and can result in breakage. Before using your curling iron or wand, apply some heat protectant and blow dry your hair. This will seal the hair cuticles, which will not only avoid any damage, but it will also help to hold the curls.
Using the Wrong Heat Settings
The heat factor is very important when using any hot tool, since using wrong temperatures could damage hair and the desired hairstyle might not be achieved. Low heat settings are recommended for hair that's color treated, fragile, or fine; while high heat settings are suggested for thick, coarse, or curly. The low temperature should be below 200°, while the high temperature should fluctuate between 200 and 300°. On the other hand, you should never go above 400°, since that kind of heat could be way too harsh for your locks.
Choosing the Wrong Material
If your curling iron is made of metal or chrome, maybe it's time to consider buying one from another material. While metal and chrome irons are cheaper, they are also very damaging to your hair because they open the hair cuticle, which inevitably damages your locks. Opt instead for tourmaline and ceramic, both of which release negative ions that close the hair cuticles. In tourmaline irons, that action prevents moisture loss and provides frizz control; while in ceramic irons the heat distribution is more even.
Clamping the Curling Iron
If some indents have appeared on your hair after using the curling iron, they might have been caused by its clamp. To avoid this, clamp each hair section in the middle and then do the rest. Remember to not clamp for too long, and avoid contact between the clamp and the ends.
Your Curling Tool Remains Unclean
As much as we'd love for it to happen, unfortunately hairstyling tools can't clean themselves. And even though they might look clean on the surface, the truth is that curling irons and wands do accumulate product residue, dust, and dirt. Using your tool without cleaning it will deposit all those things into your tresses and it will negatively affect the hairstyle that you're intending to create. To clean it, make sure it is unplugged and cool, and wipe it with a damp towel. However, if you haven't cleaned it in a long period of time, use a styling iron cleaner instead. ­­­
Now that you're ready to achieve even more beautiful curls with these tips, turn on your curling tool and start the road to curly fabulousness!
---