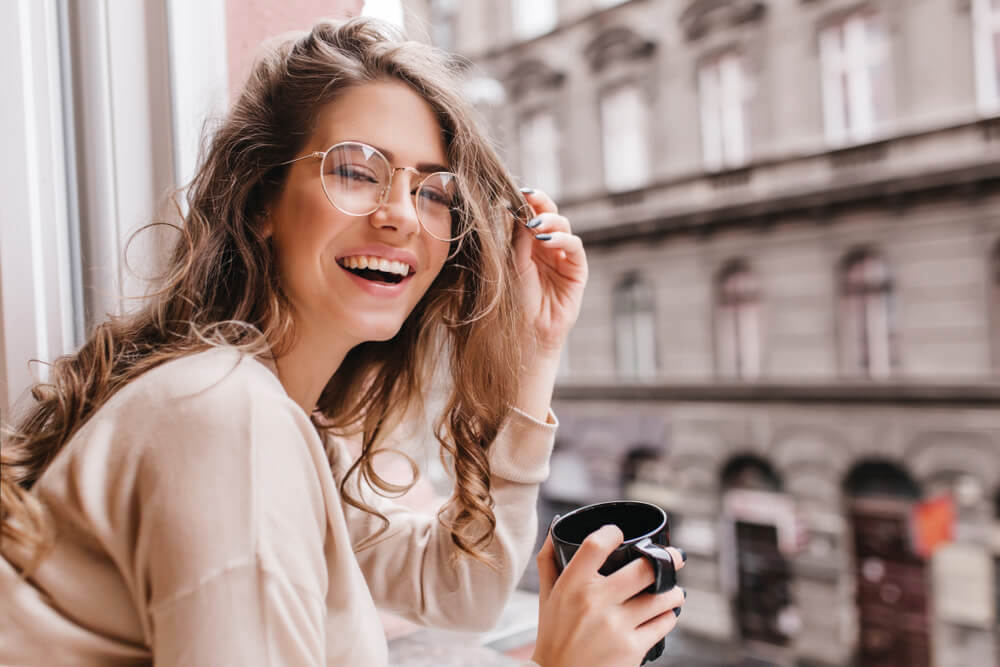 Changing up your hair can do wonders to your look. Apart from taking your confidence a notch higher, it is a great opportunity to pamper yourself by coming up with a look you really like. Whether you are changing your look for an occasion, the holidays, a new chapter in your life or just for the fun of it, there are numerous things that you can do with your hair.
We have factored in the different types of hair and came with a comprehensive list of 13 fun ways to change up your hair look.
Go Wild with Color
If you think your hair color is boring or you have just gotten tired of how plain it looks, some color might just be what you need. Coloring your hair is a bold decision and can be intimidating at times. However, if your mind is made up, go for it!
Whether you want to go a whole 360 degrees or are just looking to spice it up by trying giving or taking a few shades, you can always find an option that works for you. 
Every imaginable hair color is available for sale; you can completely ditch your hue for colors as vivid as fuchsia or go puce with a color like chestnut brown. There is a whole rainbow and beyond to choose from.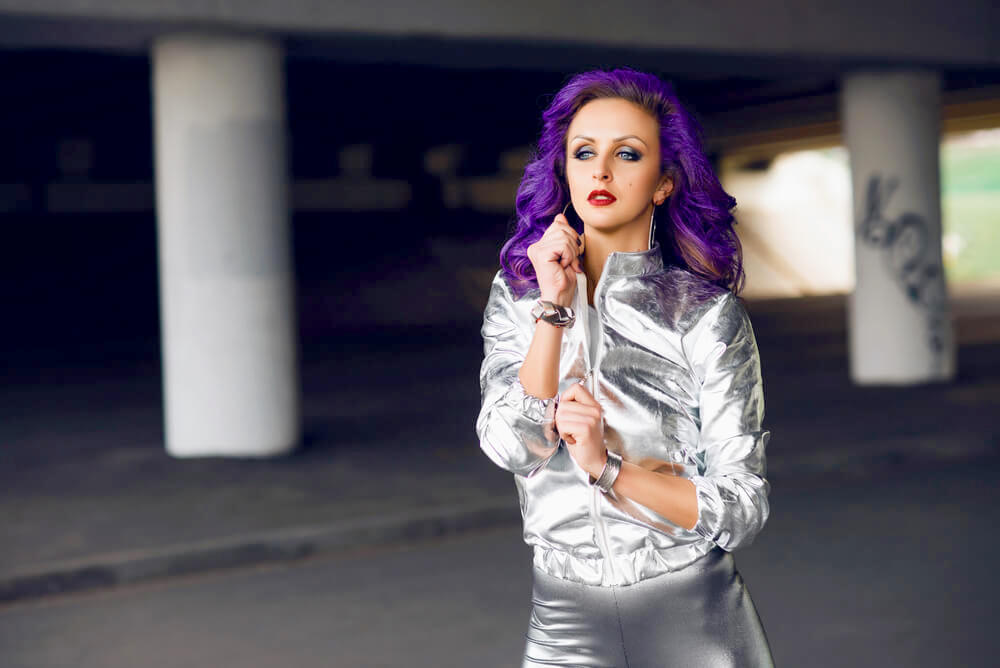 Play with a Little Color
You might be wondering, "What if I don't want to completely change my hair color?" There's something for you too!
Here are several options that you can try out:
Add Highlights – This entails adding dashes of a favorite color to your hair. You can choose bold, faint, thick or thin streaks according to your preference. For an even better look, choose a color that's a few shades lighter than your hair.
Dip Dye – This is something that you can easily DIY. Dip-dying your hair gives you an opportunity to transform the ends of your strands while maintaining your original color at the base. Here's the best part; it doesn't have to be permanent. It can be gone with 4-10 shampoos; just in time for another adventure. This especially looks great on blond hair.
Try Colored Hair Chalk – Hair chalk comes in numerous colors and shades which gives you plenty of playing field. You can make your wildest hair color fantasies come true without making any commitments. Why? Because you can wash it off with several washes once you get enough of the look.
Add Some Shine with Hair Gloss – This is great option when you want to give your hair a shinier, smoother and toned down look without being drastic about it.

 
Experiment with Extensions
Extensions are an awesome way to add body and volume or even extra length to your hair. Depending on your budget and preference, there are so many options that you can try out.
When you want to look stunning for an occasion or a special night out you can choose go with clip-in extensions. These are instant and with a few instructions, you can DIY.
Tape-in extensions can be great if you are looking for a more long-term fix. They can give a 6-8 weeks' service. If your hair leans more on the coarse or thick side, another even longer lasting solution is sew-in extensions. 
On the other hand, if you have lots of cash to spare for your hair, coupled with the patience of a saint, go right ahead and get a strand by strand extension.
Pro tip: Blend extension and color by adding a few streaks of boldly colored extensions.
Go Out with a Bang
Bangs can instantly change your look and draw more attention to your eyes. Whether you choose to go with a blunt straight across look or a wispy one, be sure to choose the best bang for your face shape.
If your hair is long, you can pull it into a high ponytail then wrap it to ensure the ends fall on the forehead to create a bang.
If you are not sure of what a bang will make you look like, or are not yet ready to commit, you can always try out with a clip-in bang made from real human hair.
Would you want a different looking without actually getting rid of the bang? Here is how:
Hide it by doing a French braid
Part the bang at the side and pin it out of your face
Part it in the middle and pin it to your sides as your longer hair falls over
Pro tip: If your bang becomes puffy, putting on a beanie and leaving it on for about 30 minutes can help set it low.
Crop It Up
Giving your hair a cut is a radical decision that can give you a full change-up. If you decide to do it, you might as well get a style that will flatter your face. There are many short hair options that you can go for. 
If you don't want to cut your hair all the way, you can cut a slight length all around your hair to make it shorter or try a lob (long bob). For an even shorter look, a bob or a pixie cut would be amazing. You can also curl your pixie to add some glam.
Play With the Part
If you are used to parting your hair a certain way, parting it differently can create a whole new look. It can also help to accentuate your facial features.
A middle part creates a fresh and bright look and can give an angular effect to a round face.
A side part brings out a high fashion look and tends to bring more attention to your eyes. On the other hand, you can transform your look and manage to add volume to your roots by having a far side part.
Put on the Bling and Bands
Hair accessories can instantly lift your look depending on how well you use them. The fact that there are so many things that you can put on your hair gives you plenty of room to experiment. Additionally, colored ones give you a happy playful look. Here are several ideas for hair accessories.
Push your hair back and tie a colorful ribbon around your head
Pull your hair back with a head band
Use a strategically placed bobby pin or use a few colored ones in different places
Tie a silk head scarf around your head to create a retro look
Put a big and bold scrunchie around your high ponytail
Tie your headband across you head for a boho look
Weave wild flowers into your braid
Go for a Faux Bob
As the name suggests, a faux bob is meant to look like a bob without cutting an inch of your hair. So, how do you go about it? While there are different ways to do it, a simple technique would be to tie an elastic band several inches from the ends of your hair at the back, tucking your hair underneath and pinning it.
Kill it with Curls
Curls and waves are a sure way of adding volume to your hair and a direct ticket to a glamorous look. Depending on the thickness of your curling rod, the thickness of the sections that you are working with and the technique that you apply, you can end up with different types of waves or curls. 
If your natural hair lies more on the curlier side, you can leave let it be sometimes for a change. Hair products can also be used to enhance the kind of look that you want to achieve. These pointers can also help in the curls and waves department:
Curl hair in different sides for added volume
Use blow dry prep spray or hair tonic to bring life to second-day curls
To let your curls hold through the night, use a satin pillowcase
Wig It On
Wigs are a great way of looking fabulous without touching your own hair. Whether you are going through a bad hair day or you just want to give your own hair rest, the good old wigs are your help in times of need.
Wigs come in every conceivable style and color. They are also relatively cheap and easy to put on. Come to think of it; what if you could try out your weirdest hair styles without any commitment? Just walk into your local beauty shop and try several on. 
Here's the best part; when you are done, you can keep them for later. How many hairdos come with that provision? There's one downside though, it is not an easy job making them look realistic; try getting some tips on how to do this.
Buns Are Fun
Are you having one of those lazy hair days? Or did you wake-up late and have no time to give your hair the usual service? You can ditch the brushing, twisting, styling and braiding for one of these. 
Buns are easy to manipulate and are superfast to do. Above all, they will give you a different look while protecting your hair. That said, buns might sound very basic but you will be surprised by the so many different ways that you can make buns stand out.
In the process of learning how to spice up your buns, you will encounter words twisty, knotty, frizzy, messy or flawless. Try them all because when it comes down to being fabulous, the Duchess of Sussex, Megan Markle has proven that buns actually rock! 
Let Your Long Hair Flow
If you have been trying out different styles with your hair and you have gotten kind of tired, you can let it flow just to get a new look. Here are ideas on how to wear your long hair:
Wear it straight as a whistle
Bend the ends over a straightening iron and let it flow down your back. Parting it a little in the middle and tucking it behind your ears will keep it off your face.
With the ends curled, you can easily sweep your mane to one side and over your shoulder for an elegant look.
Use a strong hold pomade or styling cream to sleek back your roots and let the rest cascade down your back
While you are at it, long hair needs frequent conditioning and the ends dry real fast. Keep your ends hydrated by frequently dabbing some oil as well as conditioning your hair about weekly to keep it healthy. Also, keep a shine spray close by.
Go the Ponytail Way
You can never go wrong with a pony tail! This is because there is a style to suit every look that you are trying to coin. A sleeked back high ponytail gives you a sophisticated and sexy look. If that's what you are looking for, go right ahead. However, if you want to keep your strands intact but make the look more stylish and less severe, you can add a clip-on bang to the ponytail.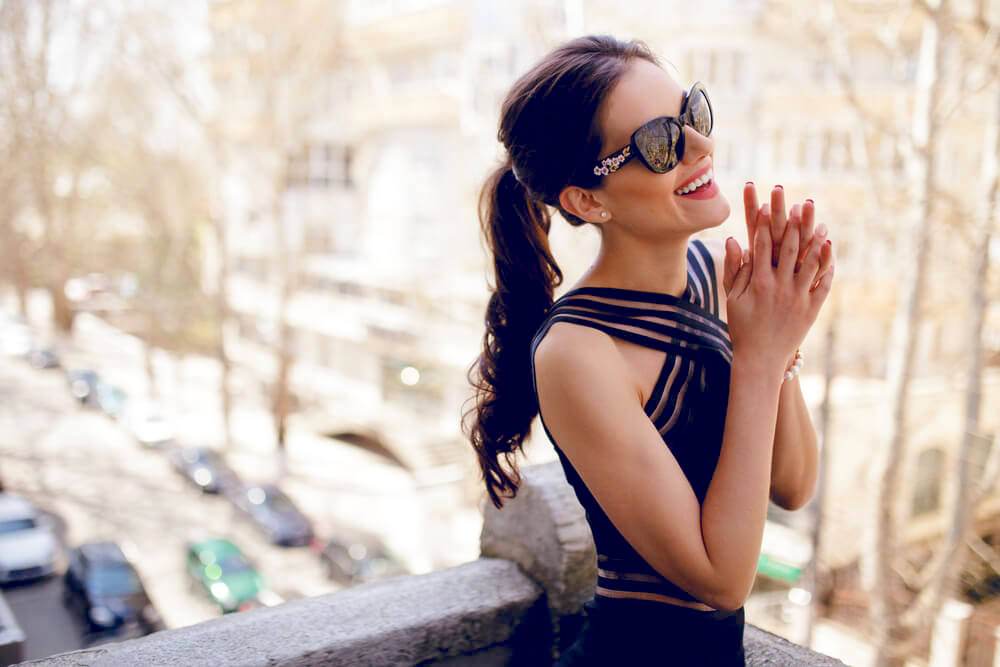 If you still want to keep your hair high up but softer without a bang, try the bumpy ponytail that is loose, plus it gives you hair more volume. A tousled or teased high ponytail also gives you a relaxed look. Other ponytails that you can try include low and side ponytails. You can borrow any of the different ways to wear ponytails from famous celebrities
Everybody needs a change once in a while and so does your hair. You will never know much good a hair change up can do until you try one. Regardless of your hair type or length, you can always find something that will flatter you and make you stand out.
Some hairdos require commitment and radical decisions while others are so effortless that you will wonder why you have never tried them before. For every occasion or just to pamper yourself, the above list has got you covered. So what's it going to be? Make your pick.
---