How to Properly Care for Extensions
Having long, luscious hair you can experiment with as often as you want is something many women desire. But realistically, not all women can be patient enough to grow their locks down to their waist. That's why plenty of ladies turn to extensions.
Wearing extensions is a quick and easy way to instantly achieve hair that looks long, thick, and voluminous without trying out DIY protein masks every week or using unfamiliar hair growth supplements. And depending on your creativity and color choices, it even allows you to be adventurous with highlights.
But rocking hair extensions is not all fun and games. Upkeep is a huge part of the deal too. Whether you wear clip-ons or have your hair extensions sewed into your tresses, you still have to maintain them. Today, HerStyler will be talking about the proper ways to care for extensions.
Why is it Important to Take Care of Your Extensions?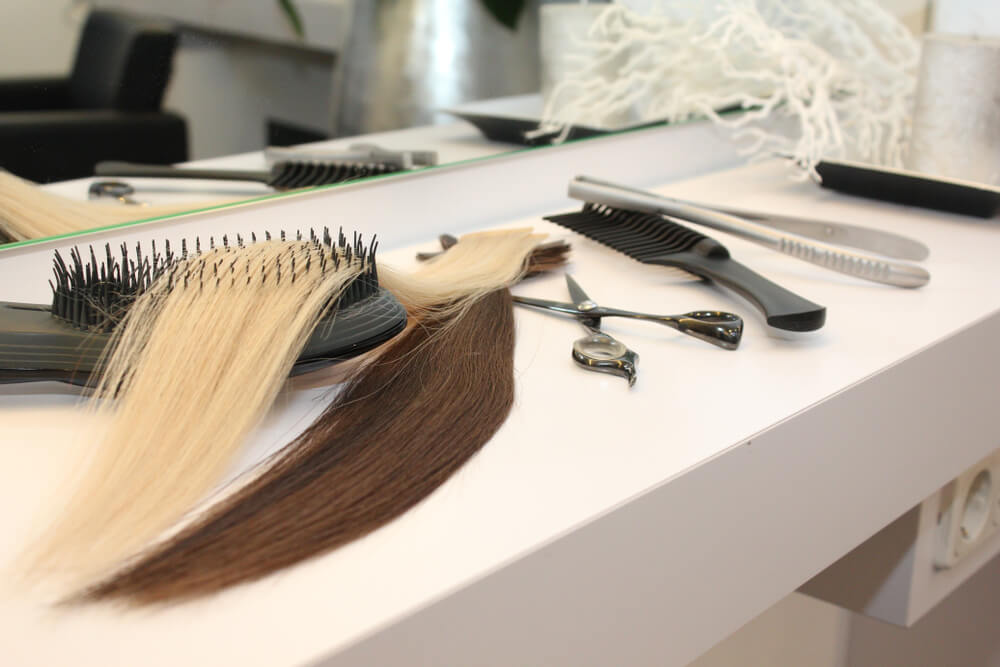 When you get your hair dyed or permed at the salon, there are steps you need to undertake to maintain your new color or texture. For bleached hair, this could mean feeding your hair more protein. For those rocking new perms, moisturizing more frequently is the golden rule to keep your curls defined.
Even if getting hair extensions isn't a chemical process like the ones mentioned above, it's still of the utmost importance to provide the proper care for them. Like any other change in your hairstyle, you must take concrete steps to show care for extensions.
The simplest reason is that if you don't take care of your extensions, they won't last as long. They can get so frizzy and dry that you won't want them anymore. Or worse, you could burn them when heat-styling, rendering them useless and counterproductive to making your hair look healthy and luscious.
Showing zero care for extensions can also result in you damaging your own hair. Tugging at your extensions without being careful can pull on your roots, hurt your scalp, and maybe even pull out some hair.
There Are Specific Ways to Care for Different Kinds of Extensions
Note that doing care for extensions isn't a one-size-fits-all thing. Different kinds of extensions call for specific ways of taking care of them. For example, synthetic hair extensions follow rules that are different from those of human hair extensions.
You can't use regular hair products on synthetic strands because the chemical composition of the locks is completely different (aka they have no pores and fibers). Heat isn't allowed on them either, unlike human hair that you can play around with in terms of textures.
Meanwhile, human hair extensions will thrive if you give them moisturizing products and shampoos meant for real hair. And like you would with the hair growing out of your scalp, you shouldn't use too many harsh and hazardous chemicals on your human hair extensions.
But it's not just the material of your extensions that matters. You also have to think about what kind of extensions they are.
There are different types of extensions ranging from temporary clip-ins to permanent micro-bonded strands. These also call for varying maintenance methods. While you have no choice but to shampoo your permanent extensions when you shower, you can wash your clip-ins without it having to affect your hair wash day schedule.
Another popular kind of hair extension that has specific care rules is the tape-in extension. These are attached to the roots with medical tape, giving it a good, sturdy grip on your head without it being completely irremovable. You'll see what kinds of rules apply to these later, so keep reading.
Today, HerStyler will be talking about the different ways you can show care for extensions made of human hair specifically. Here are our top tips on how to do that:
Wash and Condition Your Hair Extensions Regularly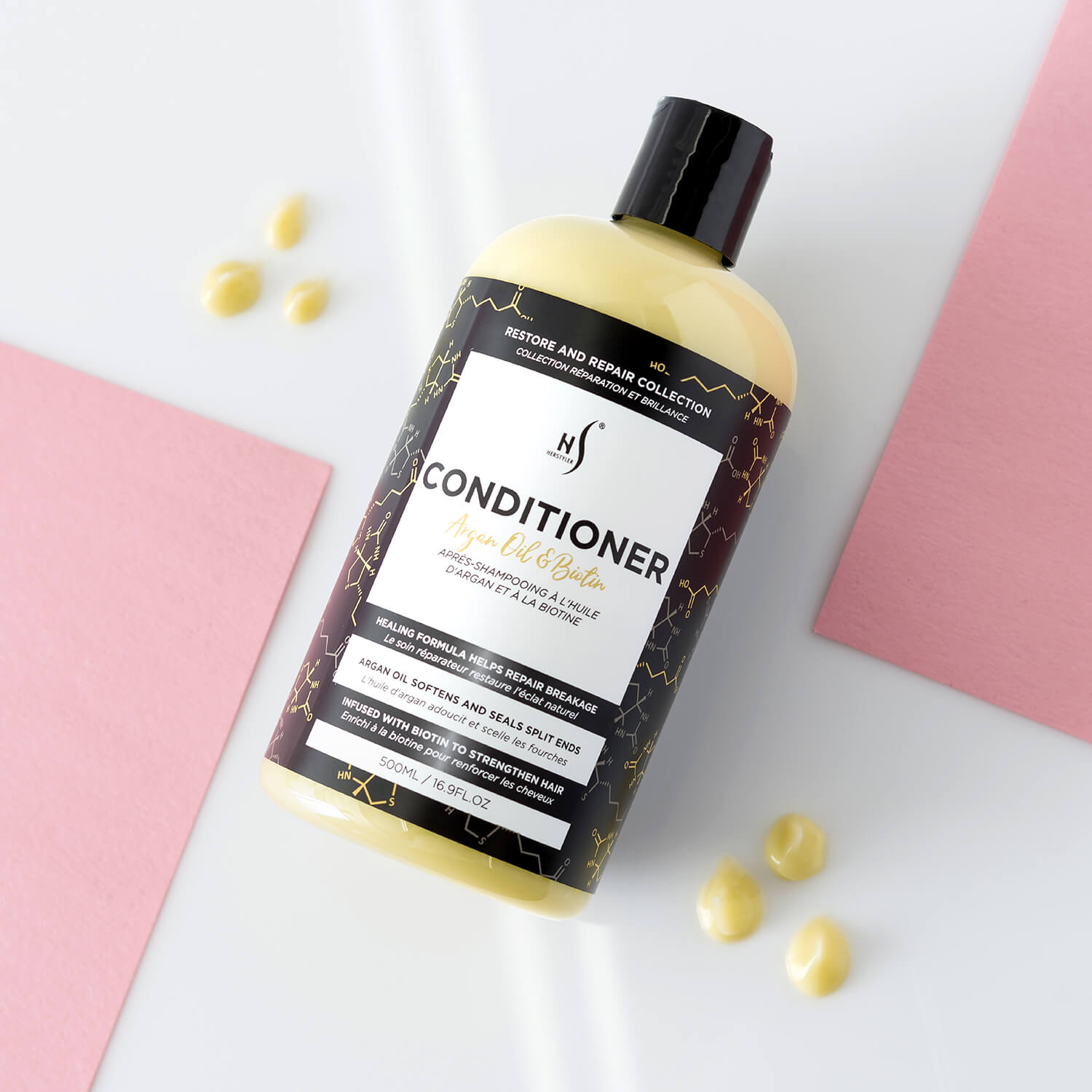 No matter what kind of extensions you wear, you must understand that the natural oils excreted by your scalp don't travel down your extensions. That means that extensions are innately a bit more dehydrated than natural hair. That's why step one to showing care for extensions is to wash and condition regularly.
Yes, you heard that right. It is possible to shampoo your hair regularly even if you have extensions in. In fact, it's encouraged. Like real hair, extensions can get dirty thanks to sweat, makeup, and pollution. So, washing and moisturizing them afterward with conditioner is a must.
However, washing your hair daily might not be the best route for everyone with extensions. Tape-ins might fall apart in your hair when too much friction hits it, as water does when you're standing directly under a showerhead. And as for permanent extensions, they can get looser by the roots.
Instead, try washing your hair extensions just once or twice a week. If you wash them every single day, you'll risk a premature detachment of the extensions from your head.
What Should You Use to Wash and Condition Your Extensions?
When washing your extensions, make sure to use products that are very hydrating since they tend to get dry.
A great combo to use is Herstyler's Hemp Shampoo and Conditioner. The shampoo cleanses toxins from your hair to produce a clean and refreshed look, while the conditioner smooths away that dry and frizzy appearance, making your mane (and extensions!) look sleek and shiny.
Both products are infused with moisturizing ingredients, like vitamin E and hemp seed oil. The latter is popular for its high omega fatty acid content, making it feel incredibly moisturizing on dry and dull human hair. Hemp is also rich in antioxidants.
Use a Heat Protectant Before Ironing Your Hair Extensions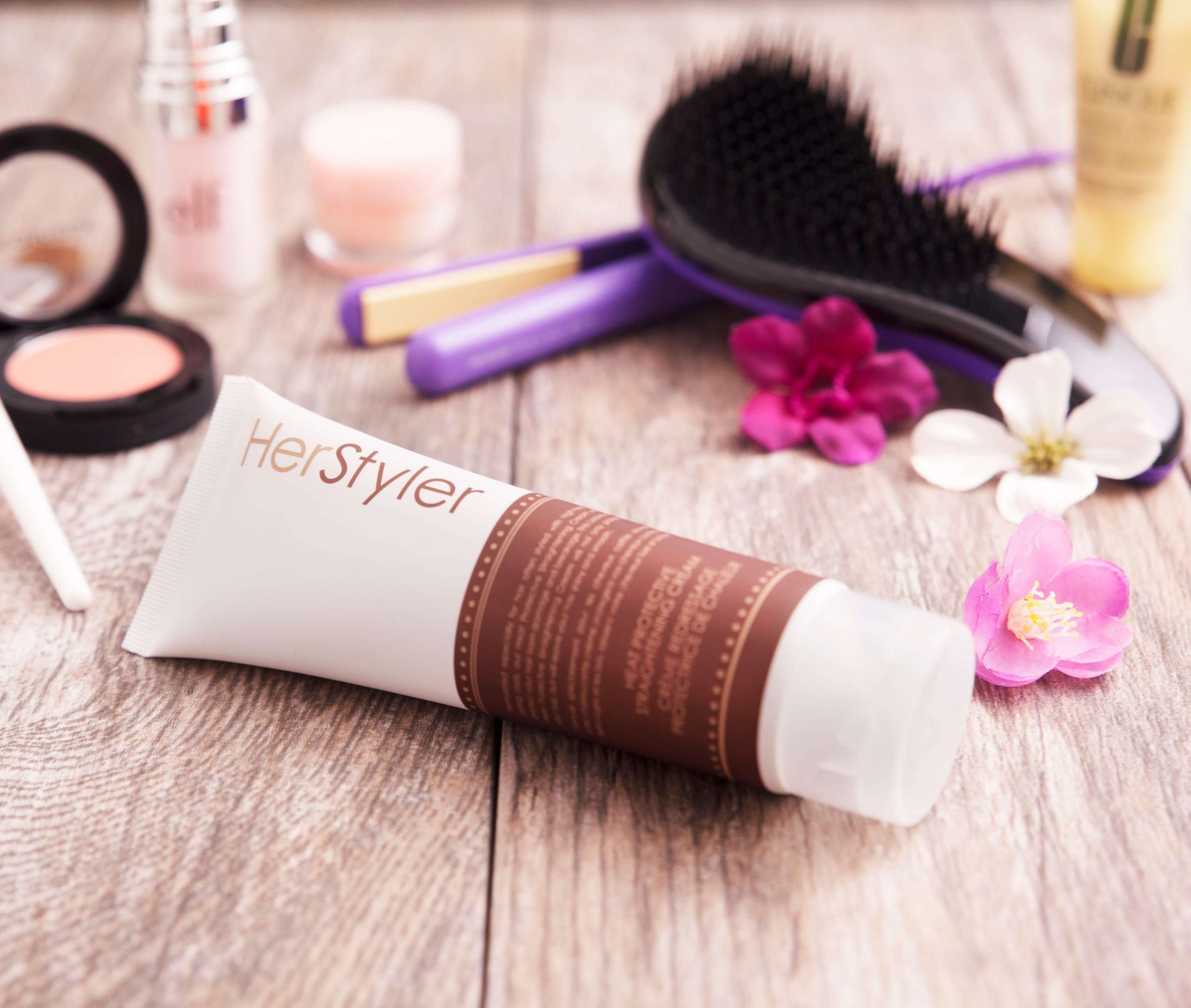 One of the best things about human hair extensions is that you can straighten or curl them however you please. But before any heat styler touches your precious extensions, make sure you apply some heat protectant on them.
By using a heat protectant, you're applying an additional layer over your hair extensions' strands. This creates a barrier between the heat and the hair. So, instead of burning your extensions, the heat protectant will take the hit, leaving your extensions' hair fibers intact.
Heat protectants come in many forms, from curling creams to shine serums. As long as you apply a product before you use heat, it will make a huge difference in preventing the visibility of heat damage to your extensions.
You can even use oil as a natural heat protectant. One that you can try out is the Herstyler Argan Oil Hair Serum. Argan oil (also known in the hair world as "liquid gold") is a terrific ingredient for leaving hair feeling fortified.
When styling your hair extensions with an iron or curling wand, make sure you don't pull too hard. This will tug on your extensions and possibly leave them out of place from their original position on your roots. This is a watch-out specifically for tape-in extensions.
To give extra care for extensions, stick to heat stylers with ceramic plates. These plates are smooth and more even in temperature, so your extensions won't snag on them as easily.
Deep Condition When Your Extensions Have Faced a Lot of Heat-Styling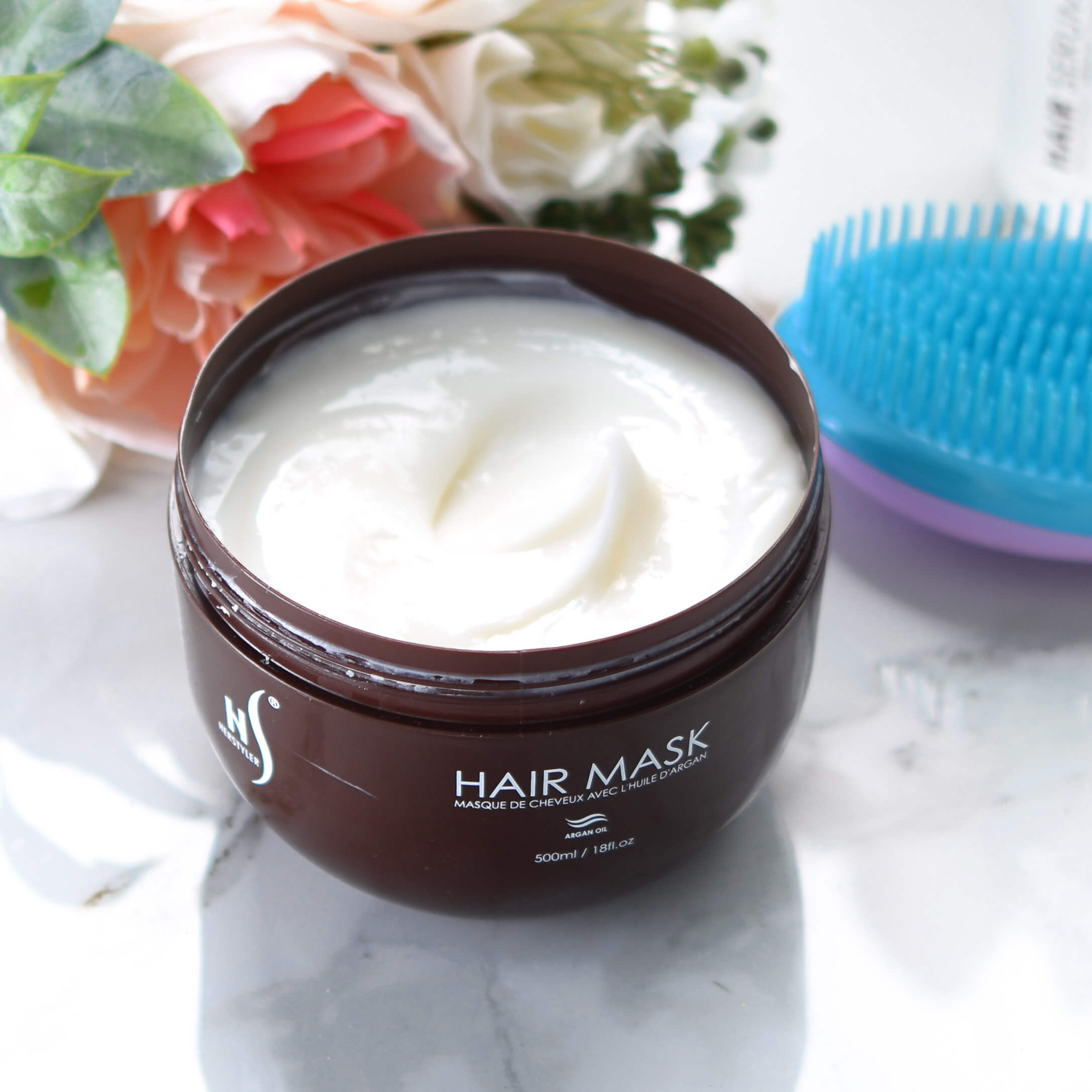 Even if you put heat protectant on your extensions religiously, heat-styling on a daily basis can still cause some damage in the long run. And similar to heat-damaged tresses, deep conditioning at least once a week can help repair the look of hair extensions rendered dry and dull thanks to heat.
When picking out a hair mask for your deep conditioning treatment, make sure it contains a rich and moisturizing oil. You might want to check out the Herstyler Argan Oil Hair Mask, which boasts not only the much-loved argan oil, but panthenol (aka vitamin B5) as well.
This deep conditioning mask is designed to protect the appearance of your strands from breakage even when they've been exposed to lots of heat. While the argan oil adds a look of shine and softness, panthenol works to fortify the feel of your hair extensions' strands and lock in much-needed moisture.
Make Sure Your Hair Extensions Are Always Detangled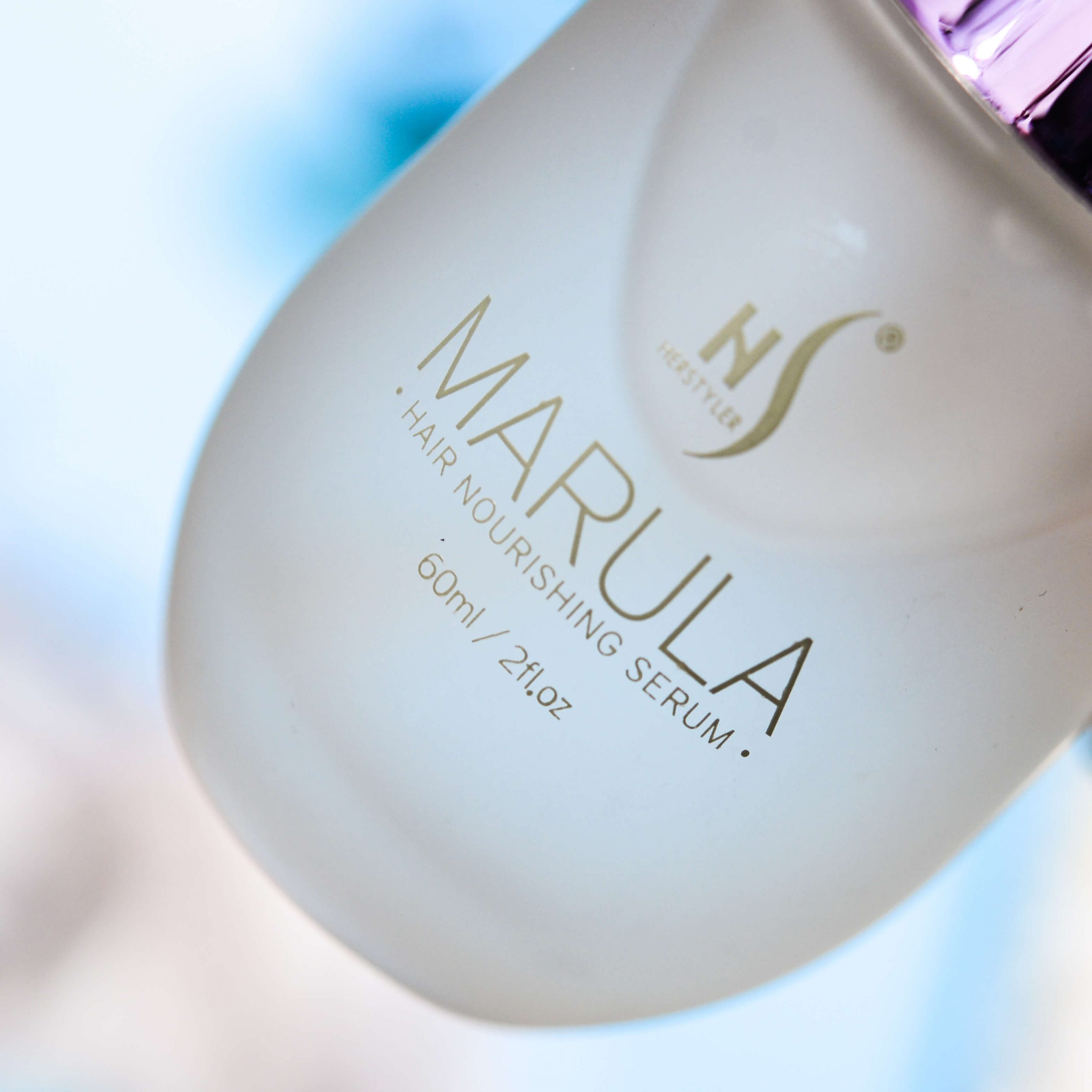 No matter the type of hair extensions you have, you need to ensure that they're always smooth and free of tangles. Otherwise, they won't blend in seamlessly with your real hair. Not detangling your extensions also makes them more prone to stubborn knots and frizz.
Detangling is highly important before styling your extensions. If you iron extensions with knots in them, you could end up with matted or stiff hair, and knots that take forever to take out later on. So, before styling your hair, make sure you comb through your natural locks and extensions.
You can use a leave-in or serum to help make detangling easier. The Herstyler Marula Hair Nourishing Serum is a wonderful option for this.
Marula oil is known to smooth out the look of frizz and flyaways, keeping your extensions looking sleek. Because it has a lightweight texture, marula oil absorbs very quickly into the hair, smoothening it out and allowing you to get tangles out fast.
Another time detangling is important is before you sleep. For clip-ins, it's important to take them out before you go to bed. If you wear them to sleep and toss and turn all night, they can get tangled with your hair. You could also end up damaging the clips themselves, rendering the extensions useless.
If you have tape-ins or permanently sewn extensions, make sure to brush your locks carefully before you sleep at night. Just ensure that your brush won't snag at the tape or bonds so that your extensions stay in place.
You might also want to consider switching to silk or satin sheets. Cotton sheets cause more detangling in human hair. But on silk, hair just glides down, causing less frizz and knots.
Let a Professional Be the One to Install Your Hair Extensions
You might deem yourself an expert with perfecting curls or doing a DIY dyeing session at home, but installing extensions is a whole different ball game. It's highly recommended that you get an expert to do all your hair extension work.
This is because professional stylists are trained to perfect specific kinds of hair extensions. You want someone who knows the proper way to sew strands into your hair or tape extensions to your roots in an efficient manner.
Handling hair extensions as an amateur could result in massacring the extensions themselves. This will make them look unkempt and out of place before you even have them on your head. So, if you're serious about care for extensions, treat them right from the start and consult a professional for installation.
Plus, if you do it yourself without prior knowledge and real training on how to properly install extensions, you may end up damaging your natural hair. You're bound to do a lot of trial and error your first time installing extensions, which may lead to hair tugging, shedding, and breakage.
You could also experience other smaller mishaps, like installing extensions too far from the roots or making them look like they're not blended with your real hair at all.
Beautiful hair extensions start with expert installation. So, even if it's going to cost you an extra penny or two, make a call to your trusted salon and book an appointment for hair extension installation instead of doing it yourself. You'll save yourself a lot of trouble later on.
Conclusion
The right care for extensions entails a lot of time and effort. If you want to make them last longer, you must regard your extensions as you would your real hair. That means taking care of them, washing and caring for them, and ensuring they don't get tangled, burned, or tugged out of your hair.
Every type of human hair extension has its own set of rules to follow for upkeep. But generally, they all imply the same thing — put in as much love and effort into your extensions as your real mane, and you can extend their lifespan and beauty.
Just follow our tips above, and care for extensions will come easily to you. As long as you follow them to a T, you'll no longer have to deal with frizzy, out-of-place extensions or unnecessarily spend money just to get new ones installed prematurely. Instead, you'll sport tresses that look clean, shiny, and long thanks to your well-kept extensions.
Need to invest in some new hair care products to give your extensions the very best? Check out the full range available from HerStyler here.
---