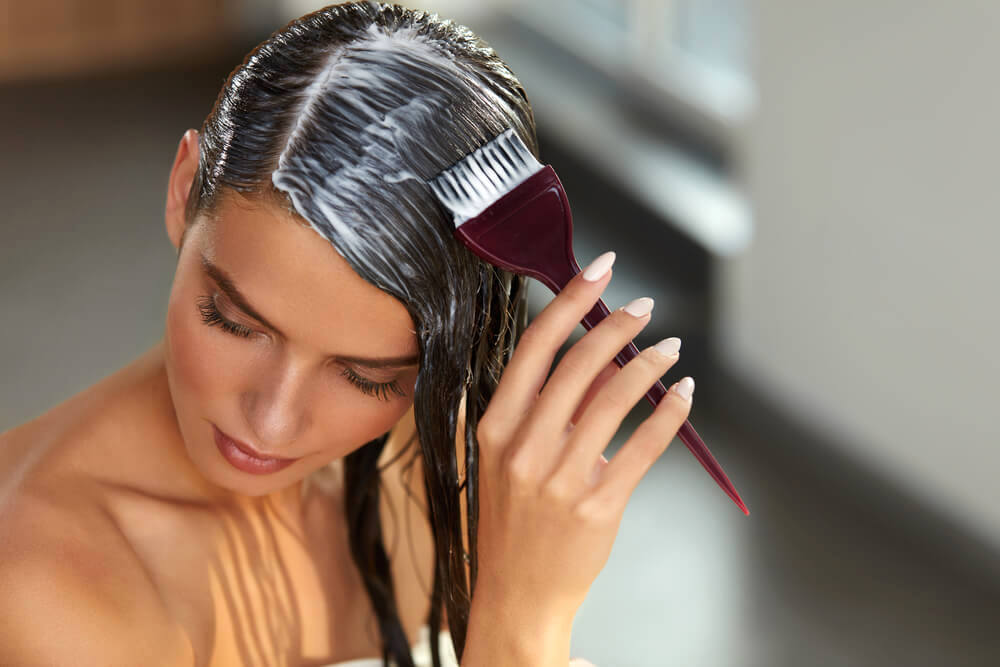 You have likely heard hair masks mentioned quite a bit lately, and there is a reason behind their surge in popularity. 
The many benefits that a hair mask brings are becoming more widely known, meaning that there are now more hair masks than ever to choose from. 
Is this a product that you should be using?
This depends on a few different factors, but, chances are, the answer is yes. 
What is a Hair Mask? 
Hair masks are special hair treatments that have been formulated with a high concentration of hydrating ingredients, including natural oils and butters. 
Unlike a shampoo or a conditioner, both of which only coat the surface of your hair strands and are washed away after a short period of time, hair masks are designed to remain on the hair for longer. This gives all of their hydrating ingredients enough time to penetrate into the hair shaft, resulting in dramatic improvements. 
What do hair masks look like? 
They look like a thick conditioning cream, designed to be combed through the hair. 
While a hair mask may not look too different from a conditioner at first glance, there are some huge differences between the two…
To begin with, hair masks are thicker in texture. Rather than easily spreading over the hair, they provide a thick coating.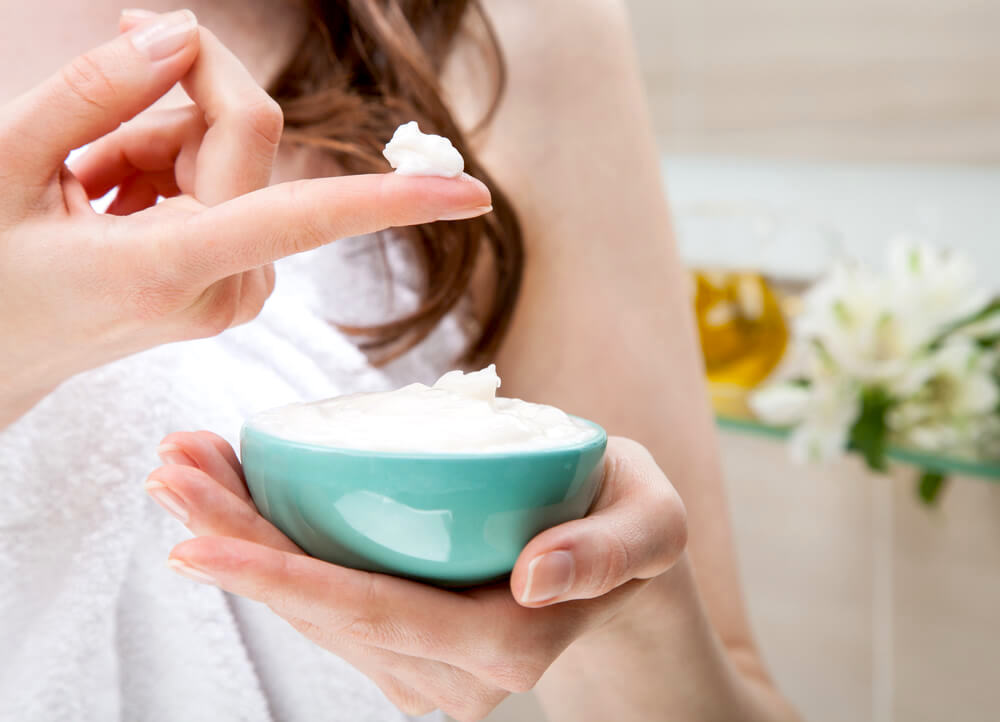 The reason as to why they are so thick is because they contain a higher concentration of ingredients, which is how they are able to work so effectively. 
Why Should You Use a Hair Mask? 
No matter how much love and care you may shower over your hair, it is still going to experience quite a bit of stress and damage, and this is likely to be on a daily basis too. 
What exactly is causing all of this hair damage?
A number of factors, some of which are in your control and some of which you can do nothing about: 
Sun exposure
Heat styling

 

Coloring, highlighting and bleaching

 

Tight ponytails and braids

 

Air pollution

 

Chemicals in water

 

Changes in air humidity

 

Cold or dry air

 
Your hair is made up of three layers. When the outer layer is damaged, this leaves the inner layers exposed and vulnerable, resulting in dryness, frizz, and a general lack of bounce and shine.
A hair mask helps to treat just about every type of hair damage, helping to bring the lustre back to your hair. 
Of course, the hair mask you choose makes a huge difference…
How to Choose A Hair Mask
The mask that you choose should be designed to target the hair issues you are trying to treat. 
Does this really matter? 
Yes, it actually does. For example, some masks will contain high amounts of protein to strengthen hair. However, if your hair doesn't need this, you could actually end up making your hair look and feel drier. 
So, how do you know which mask to go for? 
Here are a couple of tips: 
Dry/Damaged/Frizzy Hair – use a heavy, intensely moisturizing and conditioning mask to hydrate and nourish your strands. Keratin-based hair masks can also be helpful to heal your hair

 

Limp/Thin/Flat Hair – use a mask that contains plenty of proteins, as this will add strength to your hair

 

Curly Hair – use a mask that features plenty of natural oils, including argan, avocado and coconut, as these will smooth and define your curls

 
What about oily hair? 
Since your scalp naturally produces a large amount of sebum, this gives your hair some extra natural protection. You likely won't need to use a hair mask, unless the ends of your hair are brittle or showing other signs of damage. 
If this is the case, either type of hair mask will work well for you, just make sure to concentrate this only on the ends of your hair. 
The one exception is if you can find a good clay mask, as these will help to absorb excess oil from your scalp. 
Of course, even if you find a mask that seems perfectly designed to your hair type, you should never believe the marketing claims printed on a label. Instead, take a look at the ingredient list to make sure that it contains ingredients that will actually be beneficial to you. 
Here are some great hair mask ingredients to look out for: 
Almond Oil – lightweight but hydrating, making it well-suited to fine and thin hair

 

Argan Oil – highly moisturizing and nourishing
Panthenol – a form of vitamin B5, panthenol is able to bind itself to water molecules, intensely hydrating the hair

 

Wheat Proteins – prevent hair breakages, making them ideal for fine hair
Coconut Oil – able to penetrate deep into the hair shaft and provide nourishment

 

Green Tea – packed with vitamins, minerals and antioxidants, making it suitable for all hair types

 

Shea Butter – with its high concentration of fatty acids, vitamins and minerals, shea butter is great for repairing dry and damaged hair

 

Avocado – packed with vitamins, this fruit moisturizes and thickens the hair

 
How to Use A Hair Mask
While it does take a few minutes to apply a hair mask, or longer if you have long or thick hair, they are actually quite simple to use. 
Hair masks can be used on both wet or dry hair, but this does depend on the hair mask you choose…
Since oil repels water, an oil-based mask will work best when applied to dry hair, as this enables your hair to soak up all of its benefits. On the other hand, water-based masks are most effective when used on wet hair, as this means that your hair can fully absorb all of the mask's ingredients. 
Either way, whether you are using a mask on wet or dry hair, you need to make sure that your hair is freshly washed. 
Why? 
Because you want the mask's ingredients to be able to quickly and easily penetrate into your hair. If your hair contains dirt, oil, product build-up and other particles, these will block the mask from fully working its magic. 
Do you need to condition your hair before applying a hair mask? 
No. The mask will do everything that the conditioner would have done, plus more. 
When it comes to applying the mask…
Spread this all over your hair, concentrating on the ends of your hair. 
Why? 
Because this is the oldest and most fragile part of your hair. Plus, since the ends farthest away from your scalp, this means that they often miss out on the nourishing oils that the scalp produces, leaving them dry and brittle. 
You can use a wide-toothed comb to help spread the mask evenly through your hair, but then use your hands to gently rub the mask into the ends of your hair.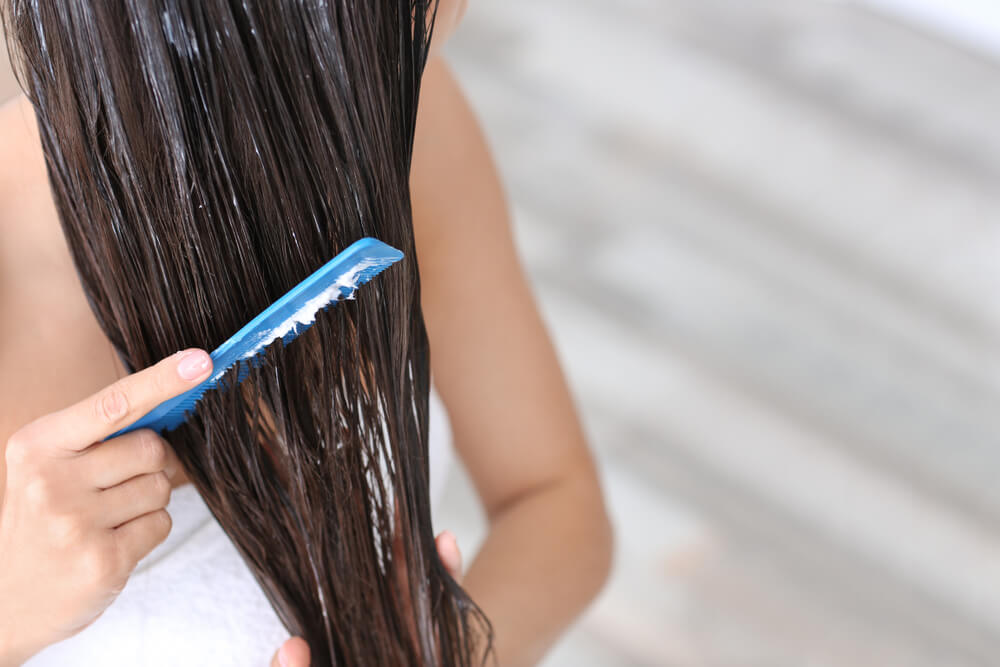 Will this repair split ends? 
Unfortunately, no, there isn't really anything that can actually repair split ends. However, a mask acts like a bandage, smoothing these frayed ends down and thickening them up with moisture, making them less visible. This added strength and moisture also prevents split ends from worsening, while reducing the number of new split ends that appear. 
How long should you leave the mask on for? 
This all depends on the mask that you have chosen. It is important that you read the accompanying instructions beforehand, so that you fully understand how to apply that particular masks. 
While some masks only need to be left on for ten minutes, others are designed for overnight use. 
Having said that, just about any hair mask can be slept in.
If this is what you want to do, wrap your hair up in a loose shower cap or silk scarf after applying the mask. This will prevent it from rubbing off onto your bedding. Then, when you wake up, you can rinse the mask off. This method is especially beneficial for those who have severely damaged hair. 
When it is time to remove your mask, make sure that you shampoo and condition your hair afterwards. 
Why? 
Because this will ensure that you clear away any product build-up. While masks themselves are great for your hair, having these heavy ingredients linger on your hair for days is definitely not. 
How often should you be using a hair mask? 
This is completely up to you. While some may choose to use one a couple of times a week, others opt for a fortnightly or monthly treatment. 
If you know that your hair could do with the extra help, then use a hair mask more regularly. 
Don't have time to use a hair mask?
There are plenty of quick-acting hair masks out there. These only need to be left on for two to three minutes. This means that you can apply the mask, do something else for a couple of minutes, and then quickly rinse the mask out. While the effects won't be quite as dramatic as a hair mask that is left on for longer, these masks will still give your hair some intense nourishment. 
Intensifying the Results of A Hair Mask
When you take the time to apply a hair mask, you want the results to be as good as they can possibly be. 
Well, there are a couple of things that you can do to intensify the outcome of your hair mask…
It all comes down to heat. 
Heat increases the rate at which ingredients are able to bond to your hair cuticles. Plus, the fact that many ingredients turn into more of a liquid form when subjected to heat also helps with this. Chemical reactions are also sped up with heat, enabling ingredients to work faster. 
In other words, applying heat to your hair while you have a hair mask on can help to boost its effects. 
How should you go about doing this? 
You have a few different options, such as: 
Heating the mask itself – this works best with oil-based masks, and can be done by placing the mask into a bowl of hot water before applying it to the hair

 

Blow drying – running a blow dryer over your hair after you have applied the mask works well, so long as you make sure that you do not subject any part of your hair to too much heat

 

A hot towel – after applying your mask, wrap your hair up into a shower cap. Place a hot towel over the cap and leave this on until you are ready to rinse your mask off

 
A heated cap – these are designed to be placed into a microwave, and basically look like shower caps that can be heated. They can be placed directly over your hair after the mask has been applied

 
Using A Mask On Colored Hair
Wondering if you can use hair masks on colored hair? 
Yes, so long as you choose a hair mask that has been designed for colored hair. 
In fact, hair masks can be particularly beneficial for those who regularly dye their hair. 
How? 
Due to the way in which it helps your hair to retain moisture. Try using a mask at least two weeks before coloring your hair, and then continue using one on a weekly basis. 
You will likely notice that not only does your hair color last for longer, but its vibrancy and shine will be so much stronger too. 
You will even find masks out there that double up as hair glosses. These can be used in between touch-ups to help intensify your color. For example, a hair mask designed for blonde hair will be able to reduce any brassiness, while a mask for brunettes would intensify the brown without adding in any red.
Hair masks are a product that just about everybody would benefit from. Your hair experiences so much stress and damage on a daily basis, so spend some time nourishing it with a hair mask. 
---