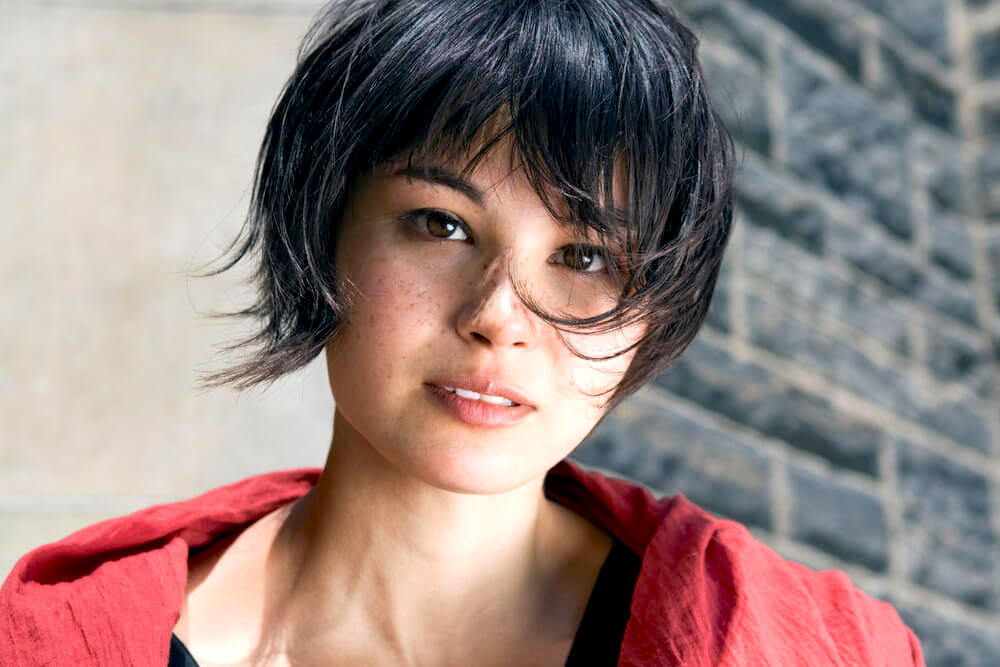 Summer is out in full force and you've finally decided to switch up your hairstyle. But you may feel like your go-to technique of getting a trim and calling it a day doesn't feel satisfying enough anymore.
Here's a revolutionary idea: how about chopping it all of into a cute pixie cut?
It might take some courage, but believe us when we say that it will instantly make you feel liberated and refreshed.
And if you're worried about the lack of versatility caused by lack of length, fret not – we're here to convince you that doesn't have to be the case. Check out these amazing pixie hairstyles you could be sporting this summer!
Romantic Vibes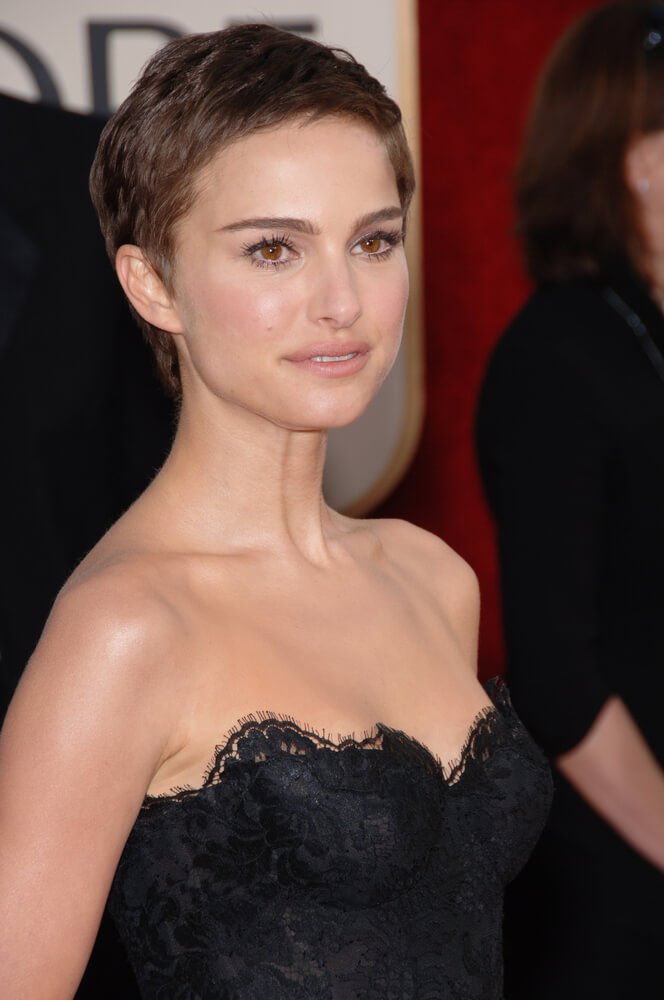 If short hairstyles are something you always associated with a slightly masculine appearance, you can rest easy knowing that your short 'do can be just as soft and flirty as the most luxurious locks.
And if you're still skeptical, just look back to some of the most sophisticated style icons of our time, such as Audrey Hepburn, Mia Farrow, and Natalie Portman, all of whom rocked short, sassy 'dos at some point in their career.
To achieve your own gamine crop, start off with your hair about 50% dry.
Apply a dollop of hair mousse; go for one with a lightweight texture so you don't end up with overly stiff or crunchy strands.
Run it through your hair using your fingers until you've completely worked in the product.
Blow-dry your hair using a medium heat setting, manipulating the hair with your fingers, especially the front part.
When your hair is completely dry, add a touch of styling products to push the bangs to the side and to frame your face by shaping the strands on the sides.
Add a light spritz of hair spray and your romantic pixie look is complete!
Bleached Babe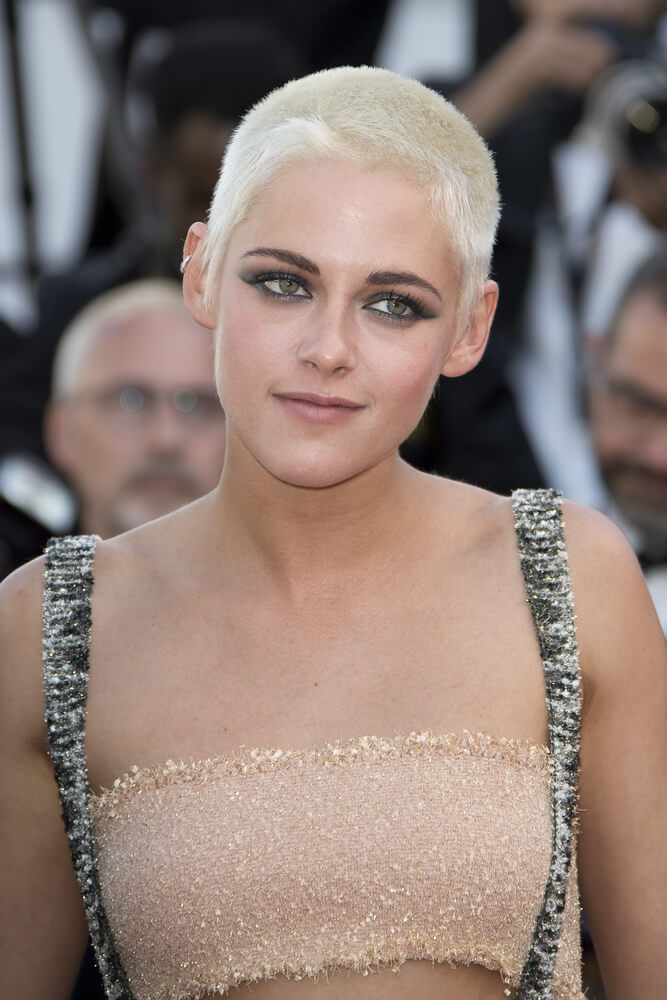 One of the trendiest short styles in recent seasons has been the buzzcut, which is not only incredibly chic but also super-easy to maintain.
And once you make the big chop, the sky is the limit as to what you can do with your cropped 'do – no matter how short your hairs are.
For example, you can go down the edgy road and dye your buzzcut to a bleached perfection.
This bold look has been favored even by Hollywood stars and fashion darlings like Kristen Stewart and Cara Delevigne.
Not only will it give a touch of modernity to your looks, but it also requires exactly zero use of straighteners, curlers, and other time-consuming styling tools and techniques.
All you need to do to keep your bleached buzz looking as fresh as ever is to touch up your roots about every two weeks, especially if your natural hair is dark brown or black.
Also, make sure to wash your hair with a shampoo specifically designed for bleached hair to secure the longevity of your hue.
And if you ever get tired of your buzzcut, be prepared for the slightly more challenging grow-out phase.
Since your strands will grow at irregular speed, make sure to give your hair a trim every once in a while to keep your cropped chop neat and stylish.
Brushed Upwards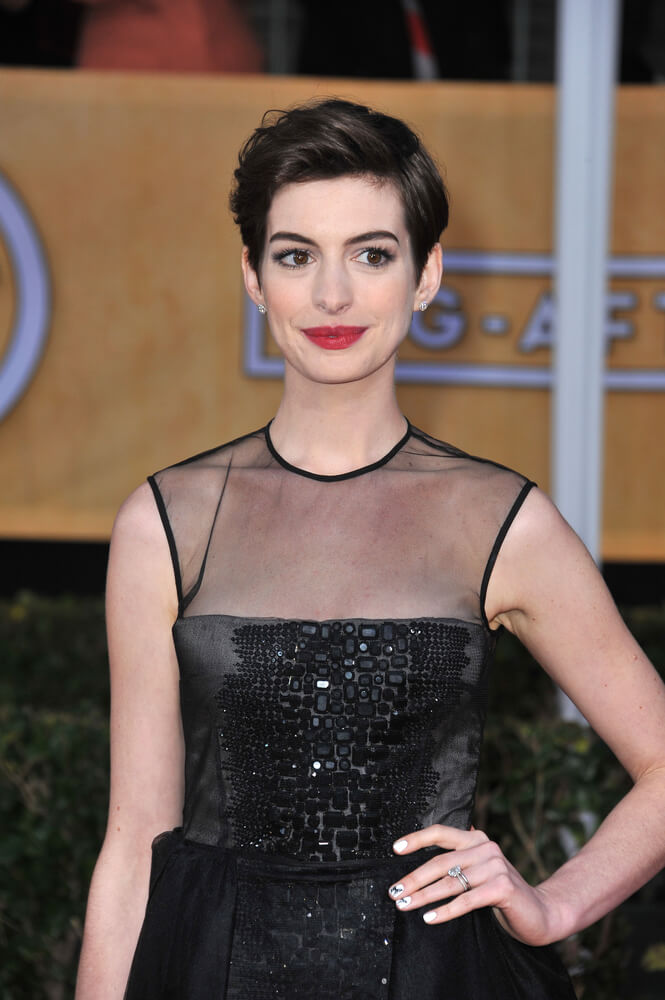 A more elegant way to approach short styles is a swept-up pixie that can instantly give a jolt of glamor to any and all fashion looks.
This 'do is especially great if you want to glam up your cropped locks for a formal occasion.
This style features a hefty dose of volume on top and added length on the sides, which means you will still have plenty of hair gracing your scalp.
To achieve this sophisticated 'do start off with your hair still wet.
Apply a texturizing formula to the roots of your hair to perk them up and to give your strands more volume. Use a sculpting gel to shape individual strands of hair.
Create a deep parting on the side by combing your hair in that direction.
Start drying your hair with a diffuser to preserve the defined texture. Use to fingers to manipulate your locks upwards and away from the face.
Once you're finished, set in the style with a medium-hold hairspray to make sure your coif doesn't budge.
Voila, your glamorous iteration of the timeless pixie cut is finished!
Twiggy Style
If you're into the vintage look, nothing screams '60s-inspired mod style quite like a short, playful chop.
This flattering style, which entails a pixie cut with baby bangs, was a favorite with retro it-girls like Twiggy and Edie Sedgwick.
This youthful-looking 'do, will look especially flattering on people whose faces are more on the heart-shaped side.
And if you want to master styling this timeless coif, just stick to this simple technique.
After you've washed your hair, let it air-dry until it's only slightly damp. Apply a lightweight mouse to give it a bit more texture.
Blow-dry it for a minute or two and tousle the hair using your fingers to create a more effortless look.
Once you're finished, you can add a spritz of hairspray to make sure all your hard work stays in place.
And if you want to amp up the historical fashion references, make sure to pair up your chic coif with a set of statement earrings, mascara-coated lashes and a bold-colored, geometric dress.
Pretty in Pastels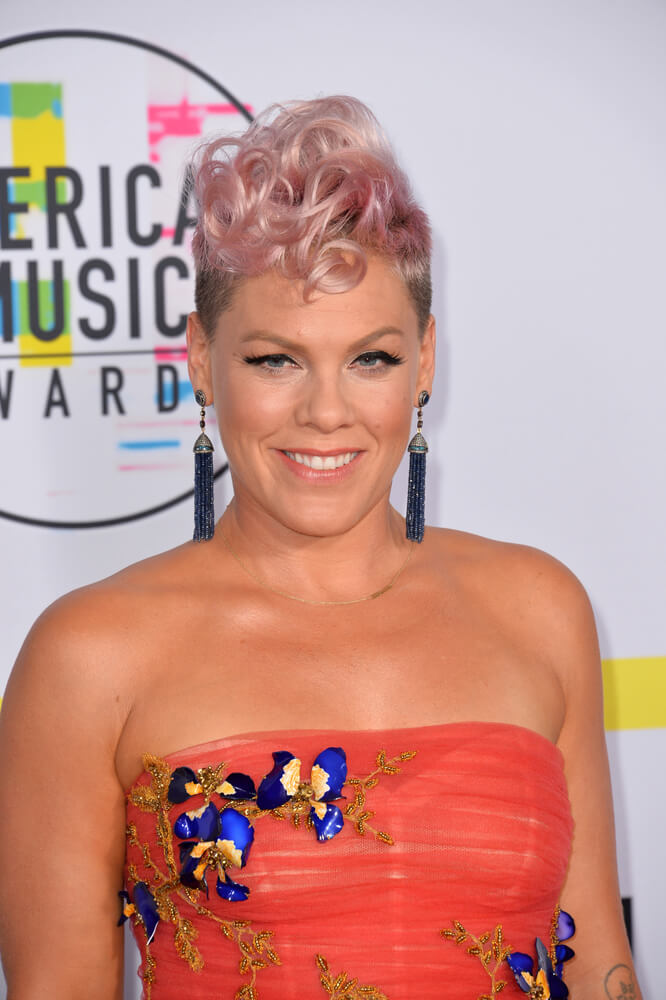 In recent years, we've seen a rise in just about every color of the rainbow when it comes to hair dyes.
And pastel hues, such as rose golds, lavenders, and pale turquoises have given people an opportunity to be more experimental with their locks without committing to a bolder shade.
These soft hues can also be a great way to rock up to your short coif if you feel like your natural color isn't doing it justice.
Still, to find your own shade of cotton candy hair, you might need a little guidance.
When in doubt, you can always be guided by your skin tone:
If your complexion is fair with cool undertones, try pale pink and peachy shades;
Tan and medium skin tones will look amazing in rose golds, hot pinks, and magentas;
Dark skin tones are complimented with somewhat deeper shades like plum, fuchsia, and ruby.
After you've found the pastel hue of your dreams, make sure to visit a professional to get the shade just right.
Taking care of a color-treated coif might require a little more work than you would imagine.
First off, avoid over-washing your hair. Abusing shampoos and conditioners can contribute to the accelerated fading of the color.
To keep greasy strands at bay, introduce dry shampoo into your daily hair routine.
Every time you feel like your roots are oilier than you'd like, spritz a bit of this product in between your roots and use your figures to rub the spray into your scalp.
Furthermore, you should invest in products specifically formulated for color-treated hair, especially when it comes to choosing your shampoo and conditioner.
When you're in the shower, try to rinse the product out using slightly cooler water, as this will help retain the pigment in the hair cuticles.
Finally, make sure to make frequent visits to your stylist, as color-treated hair tends to dry out faster and you don't want to end up with fried-looking tips.
Stick to these simple tricks and you will be able to keep your pastels vibrant and long-lasting.
With Side-Swept Bangs
If you've decided to chop off your locks, but still want to have some length to fall back on, then a lush pixie cut with a long, side-swept fringe sounds like the ideal hairstyle for you.
A style like this can look incredibly elegant, yet it requires minimal effort to achieve and can be happily worn on any occasion.
The trick to nailing this 'do is to style that fringe so it's smooth and not too piece-y.
Begin by dampening your locks, then adding a touch of volume-boosting mousse to add more body to the hair.
Start blow-drying your hair; using a wide round brush.
Blast the drier towards the root of the fringe to give it a lift.
Start brushing to the side of the face until you achieve the perfect side-swept effect.
Add a pea-sized amount of lightweight anti-frizz product and use it wherever you feel like your strands might get a little unruly.
When you're all done styling your hair, mist it with a bit of medium-hold hairspray and you're good to go!
Slicked Back
Having short hair can definitely open up opportunities to elevate your style to new heights.
And nothing says fashion power player quite like a chic, slicked-back short 'do.
This type of coif oozes confidence and can be a great accompaniment for all kinds of ensembles, from office-appropriate attire to evening wear.
To really nail this look, you need to have slightly damp hair as your base. You can either wash it, then wait until it's about 60% dry, or simply mist it with a spray bottle of water.
Next, take a chunk of medium-hold, high-shine gel, wax, or pomade of your choice. Create a deep side part and begin sculpting your hair backward using either your fingers or a fine-tooth comb.
Once you're happy with the shape, you can let your hair air dry if you have extra time on your hands.
However, if you're in a rush, take a blow drier with a nozzle at the end and set it to low heat before proceeding to dry your hair.
When you've finished drying your 'do, secure the style with a medium-hold hairspray, so you don't get any stray strands throughout the day.
Pompadour with an Undercut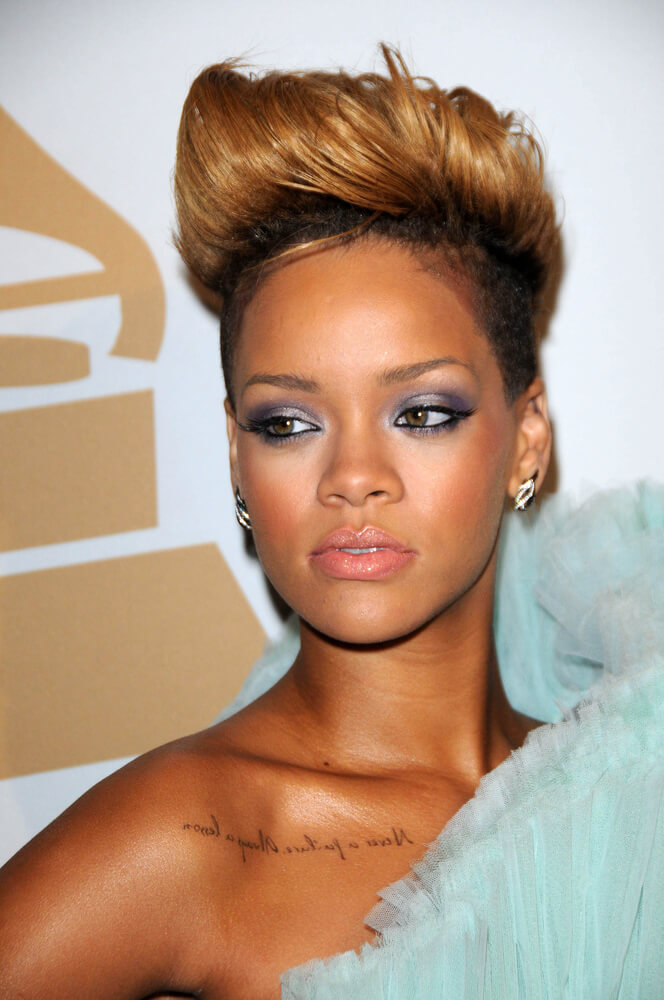 If you've been toying with the idea of getting a buzzcut, but don't have the chops to go all the way, buzzing off your sides can be a great compromise that will allow you to rock an edgy style while still maintain some volume on top.
Moreover, having more hair on the crown will open up opportunities to play with all sorts of fun styles, including the wildly popular pompadour.
This voluminous, textured look is simultaneously edgy and elegant, and can easily be worn with any kind of outfit, whether it's high couture or simple jeans and a t-shirt.
To achieve this fun look, wash your hair and pat it dry with a towel. It's best to work with somewhat damp hair.
Grab a golf ball-sized amount of volumizing mousse and work it into your strands, lifting your hair up from the roots.
Spritz your hair with a heat protectant to prevent any damage from blow-drying and straightening.
Proceed to dry your hair upwards, using your fingers to perk up the strands.
If you're still having trouble keeping your pompadour stand straight, you can try backcombing the sections that need extra support.
Once your hair is totally dry, grab a flat iron and begin bending the ends of your pompadour inwards to achieve a more textured and polished look.
When you're happy with the way your style looks, give it a blast of medium-hold hairspray and you're done!
Punk Rock Vibes
A fun way to rock your 'do is to swoop it up in a stylish fauxhawk.
A bold 'do like this one can give a dash of nonchalance to even the most formal looks, making it ideal for gals who like prefer an edgy approach to their style.
It's also a great way to style your hair if you're in the growing-out phase, as fauxhawks can be easily molded even with the most uneven strands.
Begin by washing your hair, then drying it with a towel.
Take your preferred styling products (gel, pomade, or wax) and begin sculpting the top of your hair upwards to give it a more volumized look.
Warm up the product in your hands, then push the sides forward to add texture.
Finally, shape the top part into a triangle by pushing the strands together using both hands.
Twist the front sections upwards and your fauxhawk is ready to go.
As you can see, a chic short crop can be an ideal look for those scorching summer days. Now that you know how to achieve all the hottest pixie hairstyles, all you need to do is bite the bullet and finally go for the big chop!
---