Since you do not have much length to work with, it can sometimes be difficult coming up with exciting new styles for short hair. If you add bangs into the mix too, this can make the challenge even tougher.
For those of you looking for some hair-spiration when it comes to short hair and bangs, here are a few hairstyles and ideas worth experimenting with.
A Straight and Sleek Bob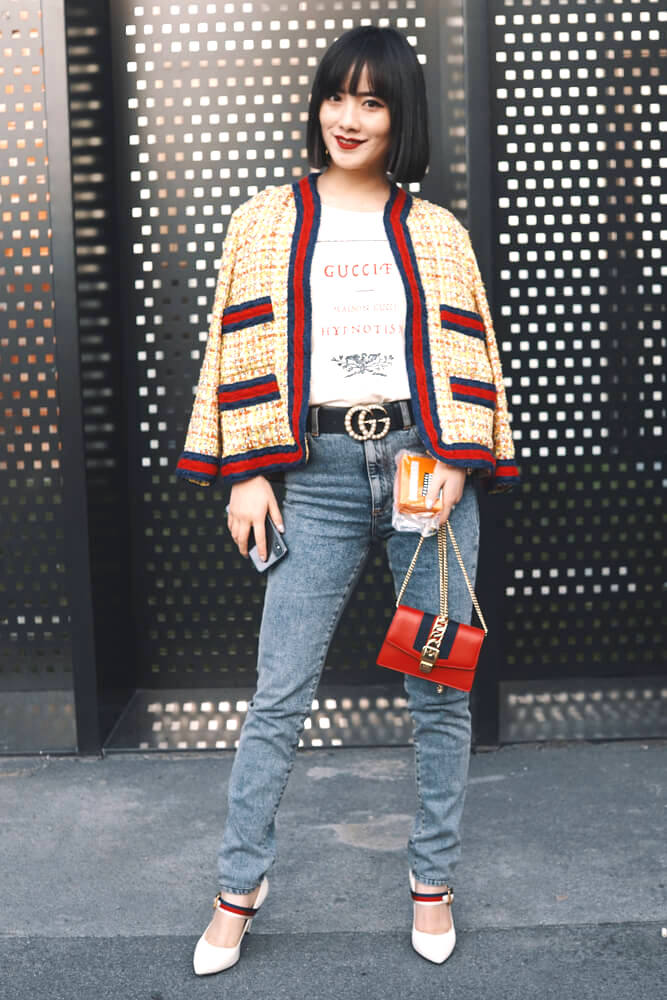 One of the most popular ways in which to style short hair and bangs is with a straight and sleek bob, as this works for both casual and formal occasions.
The key here is to use the right tools…
High quality styling tools are essential, because in order for your hair to have maximum shine, which is needed for a style such as this, your hair needs to be as healthy as possible.
When it comes to the hair dryer that you use, go for something that allows you to control the temperature, so that you know exactly how much heat you are subjecting your hair to.
With hair straighteners, opt for a product with ceramic plates, as these will help to protect your hair from the harshness of the heat.
Of course, a heat protectant spray is also essential, and this should be applied to your hair while it is still wet.
Why?
Because this gives your hair more of an opportunity to really soak up and absorb the spray, allowing it to fully coat each strand.
Do you find that this style ends up looking flat after a day or two?
Try applying some dry shampoo to the roots of your hair, massaging this in well. Then, blow dry your hair, using a round ceramic brush, to bring it back to life.
Short, Straight and Side-Swept
No matter what length your hair may be, side-swept bangs are always a fun look to experiment with, and can really have quite a big impact.
Wondering how to get your bangs to sweep in such a smooth and flowing way?
Begin by deciding which side you want your bangs to fall on.
Then, comb your bangs completely forward, before separating them into a few horizontal sections.
You will then need to use a straightening iron, running this down each section but bending each one inwards slightly at the ends. Continue on with this process until all of your bangs are now swept to the side of your face.
Rake your fingers through your hair to loosen up your bangs a bit, and then spray some hairspray onto your fingers. Lightly "pinch" sections of your bangs with this, encouraging them to keep their shape and movement, before giving your whole head a quick blast of spray at the end. 
Long and Wavy Bangs
Longer bangs that have a gentle, tousled wave to them are always sexy, and are actually quite an easy style to achieve.
Wondering how to give your bangs these textured waves?
You have a few different options available to you:
Use a

round brush and blow dryer

on damp hair, tousling each section of your bangs with your fingers to give them some extra shape and volume

Roll your bangs up with a

velcro roller

and leave them to set for about 15 minutes

Use a

curling iron

if you would prefer your curls to be more dramatic, but make sure that you only hold your bangs against the iron for a couple of seconds 
Made a mistake and over-curled your bangs?
Don't panic…
All you need to do is gently blast them with a hair dryer for a couple of seconds, as this will help to deflate any over-exaggerated curls.
Once you are done, apply a small amount of smoothing cream to your bangs to ensure that frizz does not develop.
A Bright and Bold Bob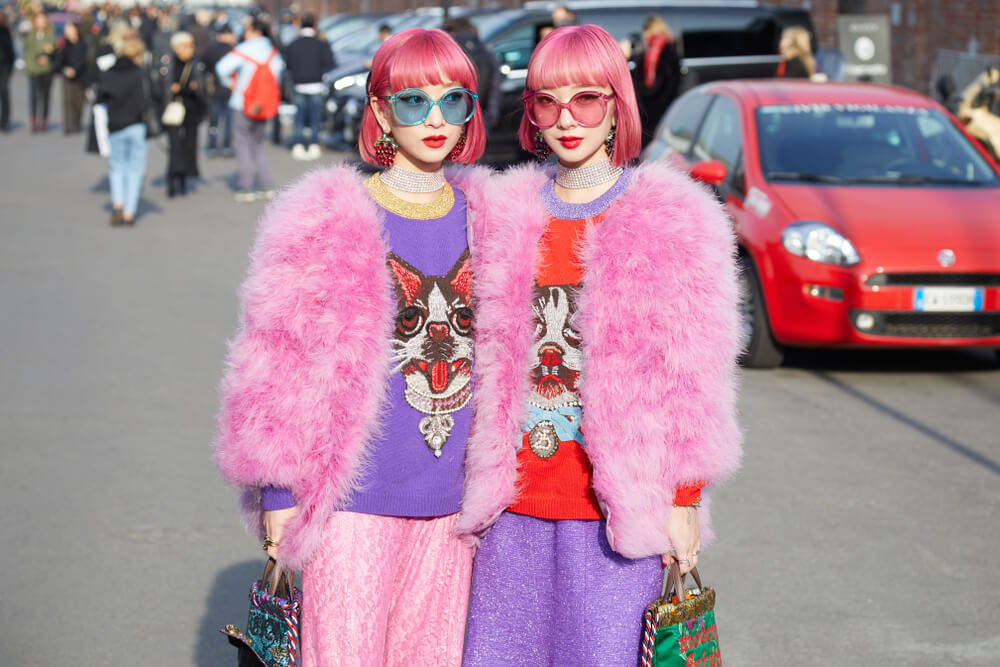 A bob is quite a classic and simple cut, which is why this is often the perfect base with which to experiment with bright and bold colors. 
It is actually much easier to dye short hair than long hair, and not take as much time either.
When it comes to choosing a dye, you have a couple of options:
Permanent Dyes –

these colors will remain on your hair until your hair completely grows out
Semi-Permanent Dyes –

these will last for about two months
Demi-Permanent Dyes –

these will last for around a month
Temporary Dyes –

these will only last a few days
Can't decide on which color to go for?
Here are a few tips, depending on your natural hair color:
Blonde Hair –

temporary tints can have a huge effect on blonde hair. If your skin tone is cool, give a blue or purple a try, while those with warmer tones should opt for a pink, red or orange
Dark Hair –

you will likely need a permanent dye in order for the color to show up properly. Blues and purples always work well for those with dark hair
Red Hair –

try a pink or a purple, but avoid shades of orange
Decided to take the plunge?
Make sure that you also purchase a special shampoo and conditioner that have been designed for colored hair. These will contain ingredients to help your color last for as long as possible, preventing it from fading and keeping it looking vibrant and fresh.
The Wavy Tomboy Look
The tomboy look is one that is constantly being seen on catwalks all over the world, and is actually quite an adaptable look.
Not sure whether this look would suit you?
Research has been carried out on this, and there is actually a scientific way of identifying whether or not a short cut would suit your face and features.
The answer lies in the angle of your jaw bone…
Want to know how to carry out this little test?
Place a pen or pencil underneath your chin horizontally, and then place a ruler vertically underneath your ear. Take a look at where the two meet, and then write down the number that you see at this spot.
If the number is less than 2.25 inches, short hair would more than likely suit you well, whereas if your number is higher than this, you would be best off opting for a longer cut. 
When it comes to styling the tomboy cut…
There are quite a few things you can do. Try using a gel or a wax to give your hair some extra texture, or slick your hair back with some gel for a wet look.
A Center Part with an A-Line Bob
An A-line bob is actually extremely easy to achieve and works well no matter how thick your hair may be.
While this style can be created with a side part, a center part really helps to emphasize the A-line nature of this style, and will bring your whole look together in a much more cohesive way.
Having trouble creating the perfect center part?
The trick is to use your nose as a centering point. Place your finger on it, and then use your comb to create a part that is in line with your finger. Make sure that you use a tail comb to do this, keeping this flat on your scalp and moving it straight back, following it through all the way to the back of your head. This will leave you with a much straighter part than if you had just tried to draw a line without using any sort of guide.
Don't forget…
It is much easier to create a neat part when your hair is damp or wet, and it does take quite a bit of practice, so do not give up if you cannot seem to achieve it at first.
Do you find that your bangs end up looking a bit greasy with a center part?
If this is the case, dry shampoo is your best friend. Since you do not need much for just your bangs, spray some dry shampoo onto your fingers first, before massaging this directly into the roots of your bangs, rather than all over. This will help to absorb any excess oil while giving your bangs a slight lift.
A Casual Lob
Lobs have become extremely popular in recent years.
Wondering what a lob is?
It is basically a long bob, meaning one that grazes the shoulders, but is still considered to be a short hairstyle. 
When deciding whether to opt for a bob or a lob, there are a few key points to keep in mind, such as:
If you have

thick hair

, a lob would be better, as a bob can easily turn frizzy or puffy. For those with

thin hair

, a shorter cut will help to emphasize your hair's natural volume and movement

If you have a

wider face or broad shoulders

, a lob will flatter your features much better than a bob

When it comes to

maintenance, a bob will grow into a lob, whereas a lob will end up flipping up at the ends, meaning that lobs can often require trims on a more frequent basis 
If you still can't decide, go for a lob first.
Why?
Because a lob is a fantastic introduction into the world of short hair, and will give you a much better idea of what you would look like with a bob.
Short Bangs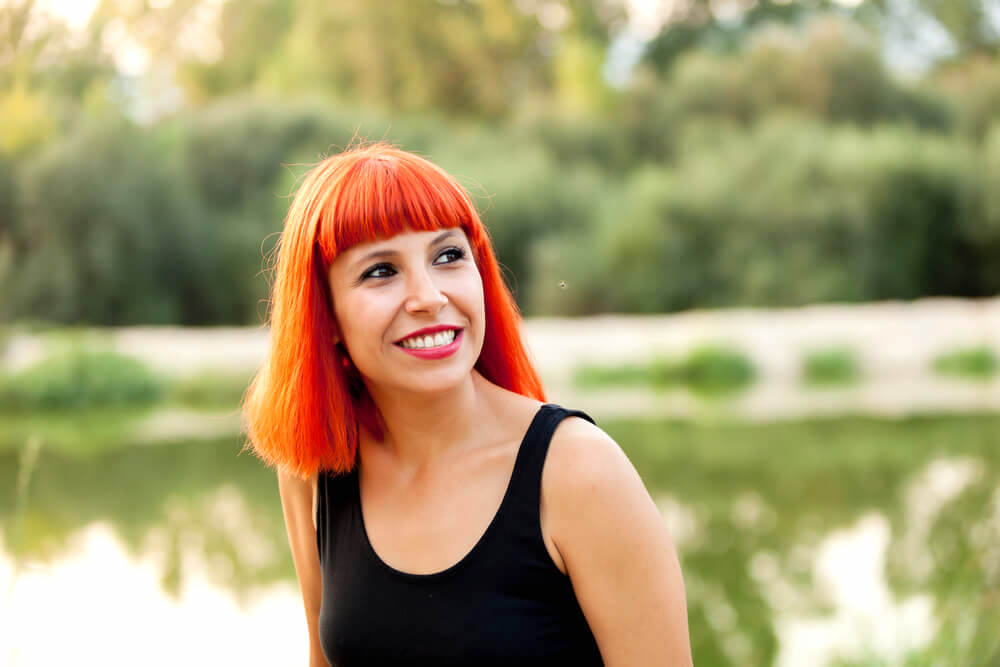 There is no denying that short bangs are quite a daring move, and even celebrities such as Rihanna have faced so much criticism for trying this style out.
However, they do definitely make such a statement, and those of you who are after a big change may want to give this style some consideration.
Wondering which face shapes short bangs work best with?
If you have a heart-shaped or round face, this can be quite a tough style to pull off. However, if you have a long, oval or square-shaped face, short bangs can actually be quite flattering.
Don't forget…
Short bangs put your face into full view, so you do need to be confident about all of your features when opting for this style, as everything will be on show.
Before you take the leap, keep in mind that short bangs do require quite a bit of upkeep, and you will need to spend some time each morning working on them, ensuring that they are falling straight down over your face.
If your hair has plenty of natural texture to it, this is a style that you will find even harder to maintain, as it looks best when it is kept straight and sleek at all times. 
One of the secrets to keeping short bangs looking their best is to invest in a mini flat iron. This will enable you to reach all of the layers underneath your main bangs, which are even shorter and thinner. If you do not straighten these, your bangs will not fall properly on your face.
A light hairspray is also a must, as this will hold everything together once you are done styling your hair.
Never had bangs before?
Going from no bangs to short bangs can be quite a big step, so try opting for some longer bangs first. Then, you can slowly keep shortening these, so that you can try out a variety of different lengths, rather than just one.
Many people think that short styles with bangs are quite easy to maintain, but don't forget that hair grows about half an inch each month, which can really throw off the way in which your bangs look, affecting the proportions of your face. For this reason, it is important to ensure that you go for regular trims, for both your bangs as well as your short hair, no matter which hairstyles you choose to wear on a daily basis.
---