Got a special occasion coming up?
Here are eight elegant hairstyles to give you some hair-spiration!
French Twist 

This is such a beautifully elegant hairstyle, and while it may look difficult to create, the French Twist is not actually too challenging.
Here are the steps to follow:
Begin by making sure that your hair is brushed and tangle-free

Create a side parting on whichever side you prefer

From the back, pull all of your hair round to the same side as your parting. Secure this along the side of your head with a line of bobby pins, making sure that they are placed over to one side, rather than down the center of your head

Pull your hair out towards one side, as though you were going to tie it up. Instead of tying it, roll your hair over your hand, as though you are folding it in half

Slowly pull your hand out from this fold, continuing to roll your hair from the outside

Continue doing this until you have created a crescent shape

You will notice that your hair looks a little messy, but now is the time to tuck all of those stray strands into the crescent that you have just made

Secure your French Twist by putting in some bobby pins, aiming for the points at which the bun meets your head 
Straight and Ombre
Ombre hair has been so popular recently, and this is a trend that isn't going anywhere. 
So, why not embrace it for a special occasion?
If you're curious about what ombre hair actually is…
It's a hair coloring style that makes use of a color gradient. Usually, the roots are darker and the ends are lighter. It is quite a specialized technique, but one well worth adopting when you really want to make a statement. 
Not sure which colors to go for?
Here are a few ombre ideas that are likely to be extremely popular this year:
Honey blonde

Fiery reds and oranges

Mermaid blues
Worried that some of those ombre ideas may seem too "out there" for a formal occasion?
This is why keeping your hair straight is a good idea…
This smoothness and sleekness that beautifully straightened hair can have will tone your colors down slightly, giving your look a sophisticated elegance.
Bouffant Ponytail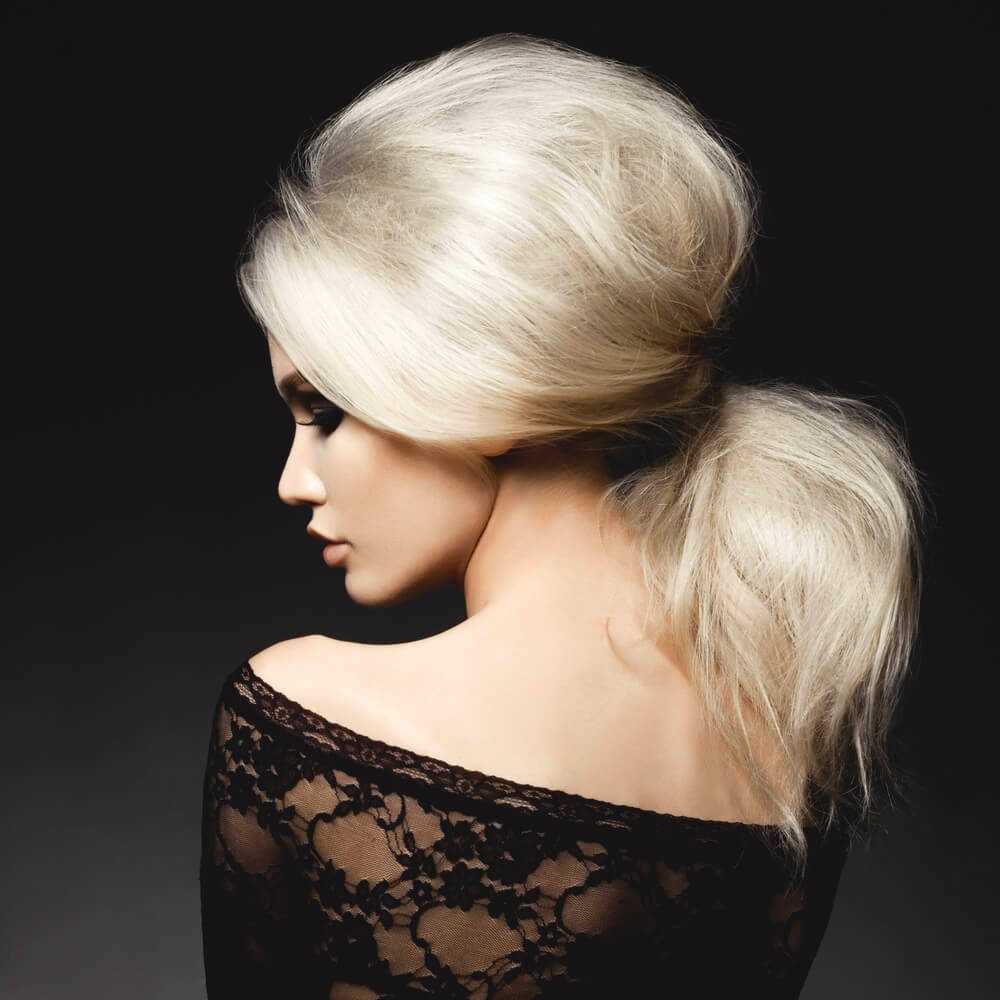 Ponytails are nothing new, but a bouffant ponytail helps to give this classic style some extra shape and texture, making it perfectly suited for a formal occasion.
The bouffant itself has quite a glamorous history behind it…
It is believed that this hairstyle was originally invented for Marie Antoinette herself, thanks to her personal royal hairdressers.
This is a hairstyle that works with just about every hair texture and type. However, if you have fine or thin hair, this is a style especially worth trying, since it will give your hair so much extra volume. 
Ready to get started?
Here is what you need to do:
Begin by brushing your hair back over your head

Section of a triangle of your hair from the front of your head, and hold this above the rest. Twist it into a knot and clip this in place at the top of your head, to keep it out of the way

Take the rest of your hair in your hands, as though you were about to create a ponytail, and brush it out a few inches from your scalp

Use an elastic band to tie your hair back. The height you choose is completely up to you, but a higher ponytail will give your face a more sculpted appearance

Backcomb your hair and then wrap a strand of your hair around your elastic band to hide it

Use a fine-toothed comb to separate sections of your hair – this is the part that will give you lots of volume. You may need to use a few bobby pins at this stage, in order to ensure that your hair is falling elegantly down around the elastic band

Return to your triangle knot that you created earlier, and release this from the clip

Tease this with your fine-toothed comb, experimenting with different amounts of volume

Smooth it out, brush it backwards, and then pin it in place

Give your hair a generous spritz of hairspray to ensure that your locks don't move
This style works better when your hair has not been freshly washed, as this gives it extra hold and stability.
Tousled Bob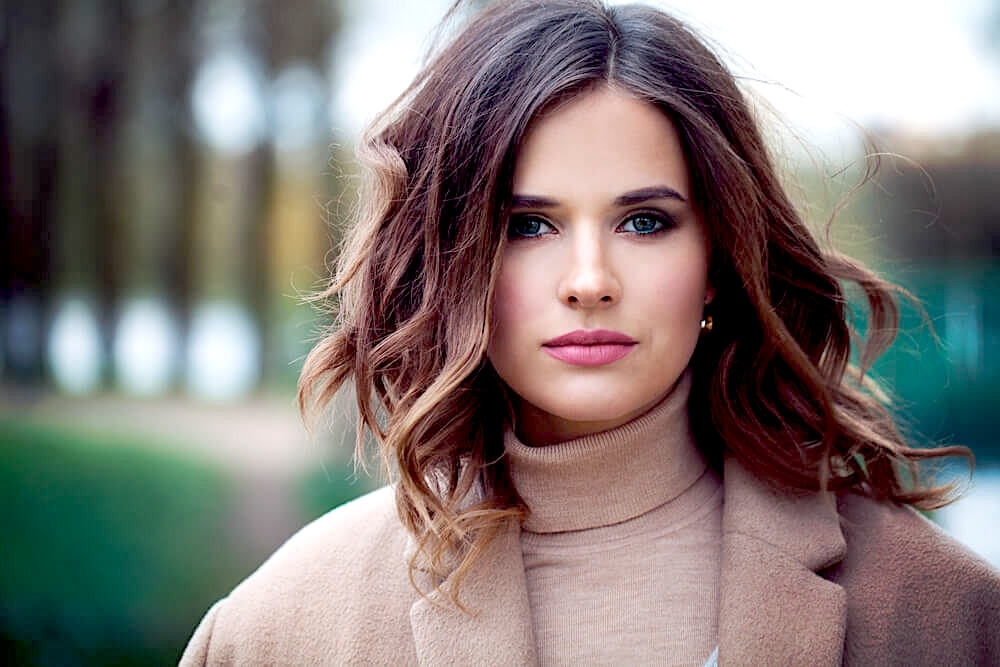 Bobs have always been a popular style, and there are so many different variations of the classic bob out there. The style first made an appearance in the 1920's, and has stuck around ever since.
While there is definitely a sophistication to a straight and angular bob, a softer touch can often be even more elegant.
This is an easy and low-maintenance style to create, especially for those who already have a natural wave in their hair.
Wondering what you would need to do to give your bob a tousle?
Wash and condition your hair, before flipping your head over and drying it with your hands, until it is almost dry.
Then, apply some sea salt spray to your locks, along with a heat protectant product.
Use your hands to gently scrunch up sections of your hair – this is the part that gives it some volume and texture.
Once your hair has completely dried…
Take random sections of your hair and wrap these around a curling iron.
Once you are done, run your fingers through your waves to loosen it all up, and finish off with a layer of hairspray.
Textured Chignon 
Chignon is basically a French word for "bun", meaning that a chignon can refer to just about any updo.
Well, this is a fun one to try, and you have complete control over how neat or messy you want the final look to be.
All you need to do is follow these steps:
Begin by parting your hair – the part you choose is completely up to you and will not affect the creation of this style

Take small sections of your hair and tease them with a fine-toothed comb, giving your hair some texture. Keep repeating this until your hair has more volume

Smooth your hair down and then gather it all backwards into your hands, as though you were about to tie it into a ponytail

Before doing so, create a small hole where the base of the ponytail would be

Lift your hair up and pass it through this hole

Pull the ponytail out the other side and then roll it up to form a bun

Use bobby pins to secure the bun in place

If you want a messier edge to this chignon, pull a few strands out from the sides to frame your face

Finish off with some hairspray to hold this look together
Sock Bun
No one would argue about a sock bun being elegant, especially after this style has been seen on so many different celebrities lately.
Many people see these beautifully-formed buns and believe that this isn't a style that one could create with a team of personal hairstylists, but that's not true at all…
The secret to a sock bun lies in the tools that you use.
Ever wondered how the sock bun got its name?
That's because it originally made use of a sock to give the bun its height and shape. Many still use a sock for this today, but you can purchase a foam donut designed for this purpose if you do not have any old socks that you are willing to cut up.
To create a sock bun…
Tie your hair back into a ponytail. The height of your ponytail will determine the final height of your bun.
Take your foam donut and pull the end of your ponytail through the hole.
Now for the challenging part…
Slide the donut a few inches along your ponytail, holding your ponytail so that it is pointing up towards the ceiling rather than down towards the floor. Take the ends of your hair and pull these around the donut. Then, roll the donut, along with your hair, downwards.
As you go along, you will need to continue splaying your hair around the donut, which does get easier the further along you get.
Once you get to the base of your ponytail, your bun should be firmly held in place, and the foam donut should be hidden from view.
Give your hair a spritz of hairspray and then head off for your special event!
S-Waves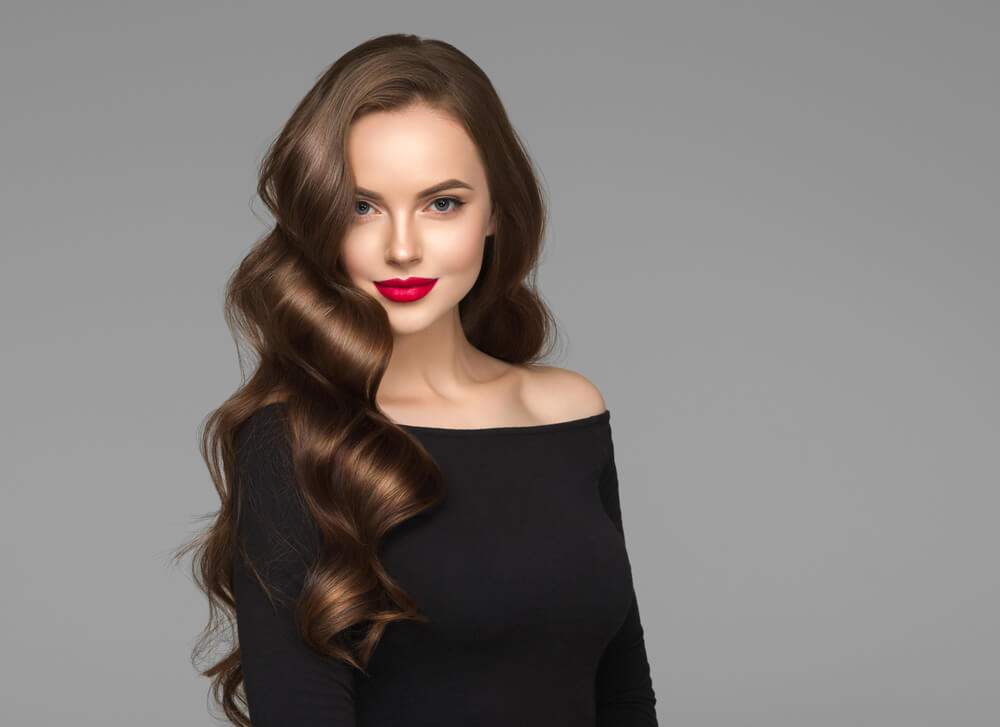 S waves, which are also known as Scandi waves, first hit the headlines a couple of years ago. When they did, many referred to this styling technique as a game-changer.
Why?
Because it created absolutely perfect S-shaped waves in no time at all.
Want to know the secret?
It all comes down to using a flat iron rather than a curling iron!
Here's what you need to do:
Start with wet hair, rough drying it with your fingers.
Then, apply some duck bill clips to your hair to create the S-shapes, spacing these about two inches apart. You can pull at the hair in between the clips if you need to emphasize the shape.
Once you have done this, remove the clips and use your fingers to scrunch up your hair.
Then, section off small portions of your hair and quickly go over these with a blow dryer to set them.
Now, reach for your flat iron…
Take small sections of your hair and fold these into S-shapes, before holding your flat iron over each section to set them in place. Keep doing this as you work your way down your hair, and then finish off with some smoothing serum and some hairspray. 
If you're running short on time…
You can skip the duck bill clips and simply create the S-shapes with your fingers, before using your flat iron on them.
Classic High Ponytail 
Okay, so you won't win any creativity awards by going for a high ponytail, but this is a fail-safe look for when you need a quick but elegant hairstyle.
Now, as simple as a high ponytail may be, many people struggle with getting theirs to look smooth and sleek.
Here are a few secrets to help with that:
Blow dry your roots in the same direction you plan on having the base of your ponytail. This will enable your hair to naturally fall into place when tying your ponytail

Tie a half ponytail first, making sure that this is completely smooth and free of any lumps or bumps. Then, secure it with an elastic band and pull the rest of your hair up to join it

Use a bungee cord, rather than an elastic band, to hold your final ponytail together, as this will prevent it from shifting out of place as you tie it

Take a small section of hair out from your ponytail and wrap this around the base, to hide the bungee cord. You can then either tuck the end of this in underneath the base of your ponytail, or apply a small amount of hair gel to the tip to keep it in place before smoothing it down
No matter what your formal occasion may be, these eight hairstyles range from simple to compex, meaning that you will be completely covered. Nevertheless, make sure that you practice your chosen style a couple of times before the big event, to guarantee that you have no problems at all when it comes to creating the style on the actual day.
---