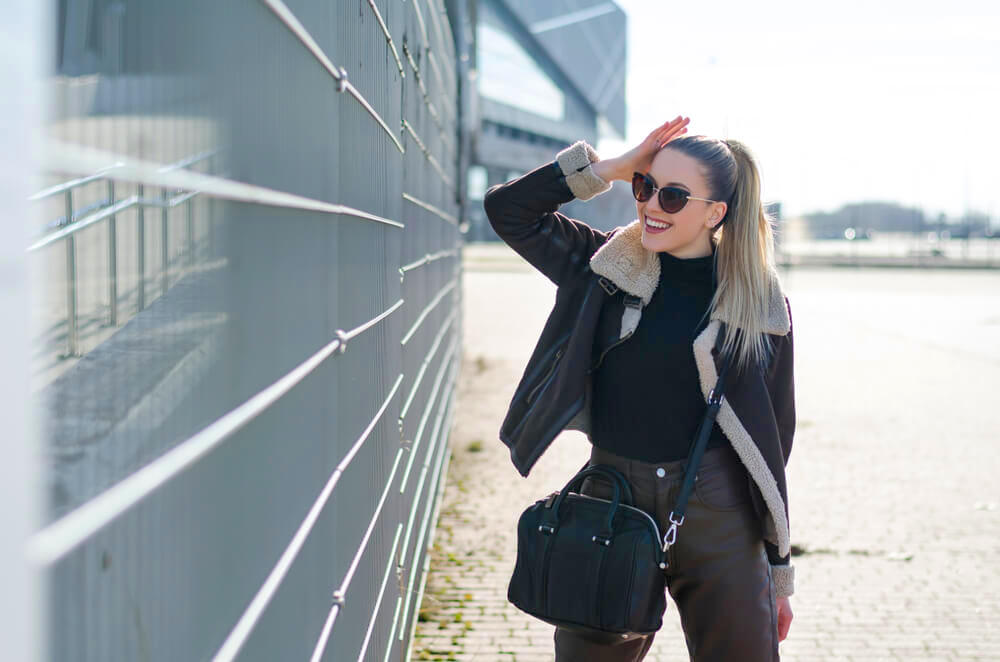 Back-to-school hairstyles should be simple and practical, allowing you to focus on your day without having to worry about your hair. 
Of course, this doesn't mean that they can't be chic and stylish too! 
If you are looking for some hair inspiration, here are a few back-to-school hairstyles to try: 
The Half Bun
When it comes to half up, half down styles, the ponytail is normally the go-to choice. 
However, twisting that ponytail into a bun makes the style slightly more edgy. 
When it comes to the actual bun…
How tight or loose it is depends entirely on you. 
A looser bun will soften up your look a bit, while a tighter bun gives the style some extra attitude. 
You can also play around with the placement of your bun – a lower bun looks more sophisticated while a higher bun is cute and casual. 
The Braided Bun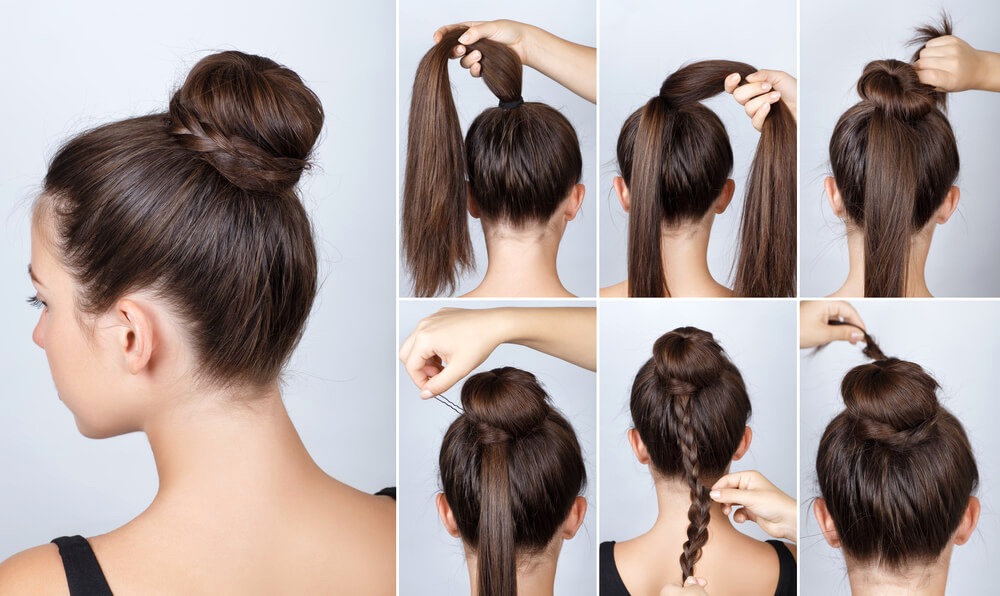 Buns are great for back-to-school, but they can sometimes be a little boring. 
Adding a braid into the mix will instantly add texture and sophistication to your bun, and, while this may seem like a complicated hairstyle, it doesn't take long at all to put together. 
Begin by tying your hair into a high ponytail, which you can read about more below. 
Then, take about two thirds of this ponytail and wrap it around its base to form a bun, before securing this with an elastic band. 
Braid the section of hair that is remaining, before wrapping this around the base of your bun. 
Secure the braid with bobby pins and finish the look with some hairspray to keep everything in place. 
The Cute Headband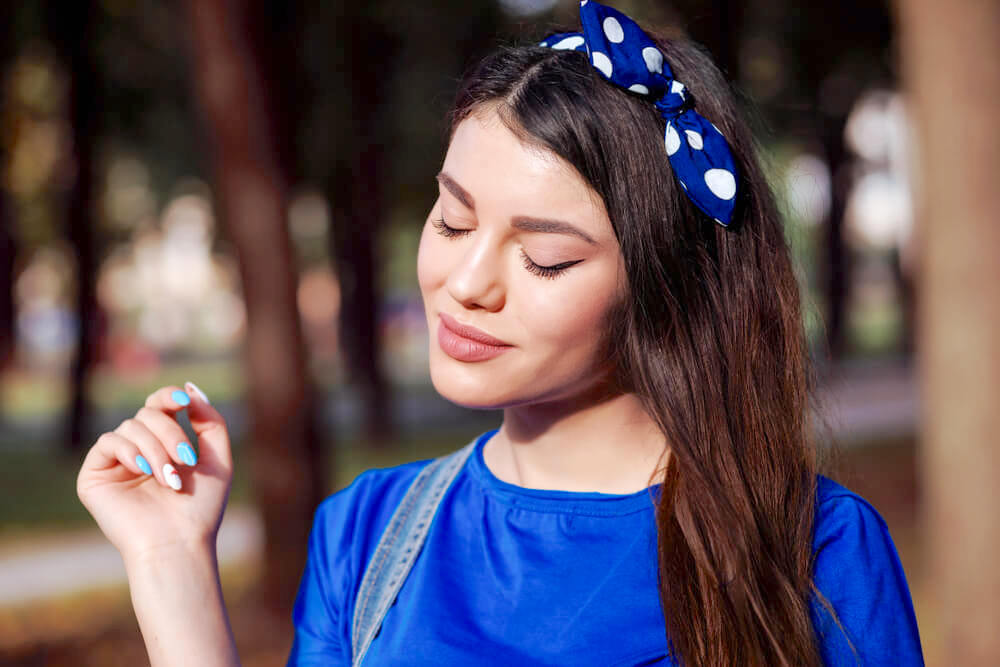 Not only are headbands incredibly cute, but they are now also back on trend, making this the perfect hair accessory for a back-to-school look. 
Not into headbands? 
Many people think that headbands simply don't suit them, but this is likely only because you have been wearing the wrong headband for your face shape, or haven't been wearing it in a way that suits your face shape. 
Yes, that's right, you need to keep your face shape in mind when choosing and wearing a headband in order for it to really flatter you. 
Here are some guidelines: 
Round faces – a thinner headband with a bow at eye-level will suit you

 

Square faces – a wider headband worn near the temple will balance out your face shape with its rounded lines

 

Heart and diamond faces – a headband positioned along your hairline, or just above your ear, will flatter your eyes and cheekbones

 

Oblong faces – a wider headband will help to add some width to your face
Want to splurge on your next headband? 
Just about every designer out there, from Dolce & Gabbana to Miu Miu to J. Crew have their own version of the headband, giving you plenty of options to choose from.
The Braided Headband
If you like the idea of a headband but want yours to be extra special, give this braided headband a try. 
All you need to do is…
Brush your hair to ensure that there are no tangles. 
Take a small section from the base of your hair and bring it forward, braiding this into a tight braid before securing the ends with an elastic band. 
Do the same thing on the other side of your head. 
Then, bring both of these braids up and over your head to form the headband. They should cross over in the middle, and then run down to the other side of your head. 
Secure the ends in place with bobby pins, before bringing the rest of your hair forward slightly to hide the pins. 
Don't forget to give your hair a quick spritz with some hairspray to ensure that your new style stays put for the entire day. 
The French Braid
The French braid is a classic hairstyle that works for so many different occasions. 
This is one that will keep your hair out of your face throughout the day, but is still easy to customize, so that you can bring your own style and personality to the look.
Never done a French braid before?
It does take a little practice, but once you get the hang of it, it's easy.
Here are the steps to follow:
Brush your hair well to remove any knots
Divide your hair into three sections at your hairline
Begin your braid by crossing the right section over the middle section, before crossing the left section over the right section (which should be in the middle). Take the time to smooth down each section as you go along
Continue these steps, but, each time you cross over another section of hair, add a little more of your hair into the braid
Repeat until you reach the ends of your hair, before using an elastic band to fasten the braid
Once you have mastered the single French braid, you can then go on to experimenting with other hairstyles that incorporate the French braid.
Try a side braid, French braid pigtails, or even a French braid bun for some extra sophistication.
Quick Beachy Waves
If you want the summer to live on in your hair, then beachy waves are the way to go. 
Yes, these can sometimes take quite a bit of time to put together, but there are quick methods to creating this look too. 
Try pulling your hair into a ponytail, and then using a curling wand to curl just the section that has been tied. This will ensure that your waves start from halfway down your head, keeping them casual. 
You could also gently twist your hair into a few different buns while it is wet, before waiting for it to air dry. Then, remove the buns and spray your hair with a hair spray to lock your waves into place. For waves that are more defined, try applying a styling product to your hair before twisting it into the buns. 
The High Ponytail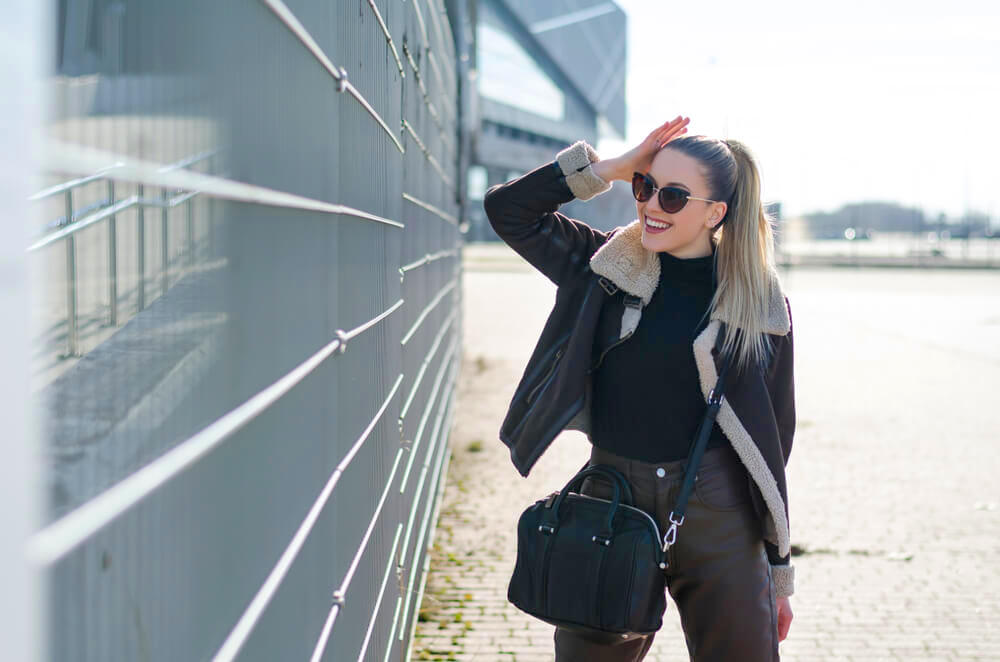 When it comes to back-to-school hairstyles, the high ponytail is a true classic. Not only is it so quick and easy to create, but it keeps your hair out of your face, will last all day, and works with every hair type. 
In terms of creating the perfect high ponytail, there are a few insider secrets that you should know…
Begin by blow drying your roots in the direction of the base of where your ponytail is going to be. 
Why? 
Because this will make it much easier to then manipulate into a high ponytail. 
Next, you will need to determine the placement of your ponytail. 
For a ponytail that will truly flatter your face, align it diagonally with your cheekbones, using a bristle brush to smooth the hair down while you pull it back and up. 
Keep finding bumps in your ponytail, even when using a brush? 
Try this:
Gather the top section of your hair into a half ponytail, only tying it once you have brushed away any bumps

 

Gather the bottom section of your hair and add this to the half ponytail you just created

 
This is a trick that many celebrity stylists use when creating the perfect ponytail. 
If you use an elastic band to secure your ponytails, this may be something else to reconsider…
Experts tend to agree that the best way to secure a ponytail is with a bungee cord. 
These will ensure that your ponytail is held in place in the center of your head while you are tying it. 
How do you use one? 
Simply place the hook firmly into the base of your held up ponytail, before wrapping the cord around and around. Once you have reached the end, hook both ends of the cord together to secure it. 
You can then hide the bungee by taking about a centimeter of hair from underneath your ponytail and wrapping this around the bungee, until it has been fully covered. Then, either apply some gel to the end of that hair section to keep it down, or try to tuck it underneath the bungee cord. 
One thing that does detract from the smooth and sleek look of a high ponytail is flyaway hairs. 
Fortunately, there is an easy way to deal with these…
All you need to do is spray some hairspray onto a comb, and then run these over any flyaway hairs. This will flatten the hairs down, while the spray will ensure that they stay down. 
The Twisted Ponytail 
Bored of standard ponytails? 
Then give this twisted ponytail a try. 
It follows the same steps as above when it comes to creating a high ponytail. 
Once your ponytail is done, split it into two and then twist these sections around each other. Make sure that you keep this quite tight, as you don't want the twists unravelling through the day. 
When you get to the end, secure your hair into place with an elastic band. 
The Simple Side Braid
Braiding is such an easy way to turn your hair into something special, and a side braid is a great alternative to one that runs down your back. It is also the perfect hairstyle for windy, blustery days.
Begin by parting your hair. 
Wondering where to place this part? 
Since this is for a side braid, a side part is more classic, and is especially suited to those who have lots of layers in their hair, or long faces. Alternatively, a middle part paired with a side braid is more unexpected and edgy. 
Next, run a dry shampoo through your hair before spraying it with a texturizing spray. 
Why? 
Because this will encourage your hairs to stay together, preventing them from coming loose out of your braid. 
Then, gather your hair to the side that you want the braid to lie. If there are any shorter strands that you can't seem to get hold of, twist these across your neck and secure them in place with a bobby pin. 
Then, split your hair into three equal sections and begin braiding. 
Once you are about two to four inches away from the end, secure your braid with an elastic band. 
Wondering why you should leave such a big chunk of hair here? 
Because hair tends to be much thinner and more brittle towards the ends. If you braid this part, the thinner hair will then make your braid look quite brittle and dry. 
Instead, use a flat iron to quickly straighten the ends of your hair. 
If you want to give your braid some extra volume, use your fingers to massage it gently and expand it slightly.
Straight and Sleek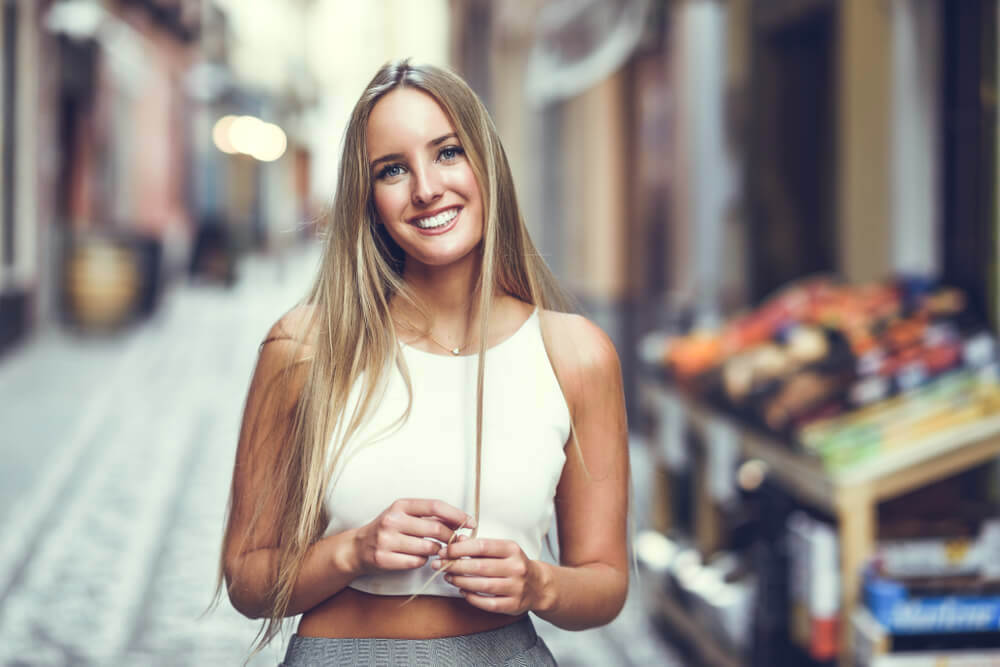 For those who already have straight hair, this style may not seem like anything new. However, for everyone else, a straight and sleek style can really change up your look quite a bit. 
The main problem that many people have with this style is ensuring that the hair is properly straight, and doesn't contain any frizz or flyaways. 
How can you do this? 
Here are some tips: 
Make sure that you are using a natural bristled brush, such as boar bristles, as these are better for distributing your scalp's natural oils through your hair

 

Apply a smoothing serum to your hair while it is still damp

 

Don't blow dry your hair until it is about 80% air dried, as this will only lead to frizz

 

Make sure that your flat iron features a ceramic plate. If your iron doesn't seem to be straightening your hair, even if you have gone over it twice, then this is a sign that you need a better flat iron

 

Use a smoothing cream on your hair once you have straightened it

 

Make sure that your flat iron is being regularly cleaned 
There are enough things to be thinking about during back-to-school season, so you don't want to have to be worrying about your hair too. The best way to ensure that your hair looks fab each and every day is by trying each of these styles out in advance, so that you have them fully mastered by the time you actually need to use them. 
---