PRODUCT REVIEWS
All of our reviews are a reflection of our products only.
They are authentic and unbiased.
FROM THE WEB
What Customers Are Saying
Static overlay
The whole rave of the brush that also straightens has had me intrigued. I had my doubts and wondered why you would even need one if you already have a regular ole' straightener and a regular ole' brush.
Static overlay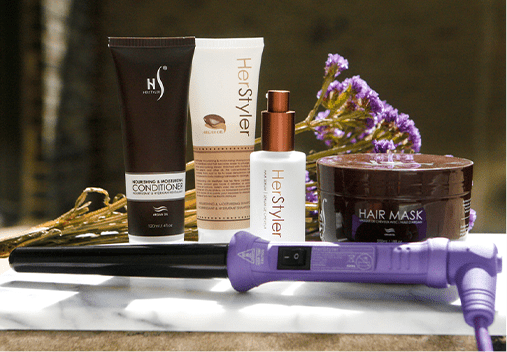 Happy Monday! Roughly a year ago, I posted a story about my Inner Katie, a SATC (Sex & the City) reference many will know. Simple, straight-haired girls vs.; wild, curly-haired girls. I'm definitely the latter. Ha ha! Even though I'm half-Asian, my Polish roots are literally in my hair! All joking aside, it's true.
Static overlay
Sometimes we think that straightening our hair too often can cause some damage in the long run, right? I'm not the only one here? Well, behold! the perfect hairstyling duo is, basically, here: HerStyler's Marula Oil & The SuperStyler Straightener (in black).
SUBMIT YOUR REVIEW!
We want to know what you think! As a thank you, you will automatically be entered to win our monthly giveaway!
View this post on Instagram
View this post on Instagram
View this post on Instagram
WE MANUFACTURE QUALITY PRODUCTS
HERSTYLER is a manufacturer. All reviews are opinions on HERSTYLER products ONLY. All retail locations are independently owned and operated and are not featured here. If you have any questions or concerns, please contact our Customer Service Department:
1-877-390-5423.
SUBSCRIBE FOR GIVEAWAYS & SALES!
#herstyler
Love Herstyler? We want to hear from you. Mention @herstyler so we can see your photos!