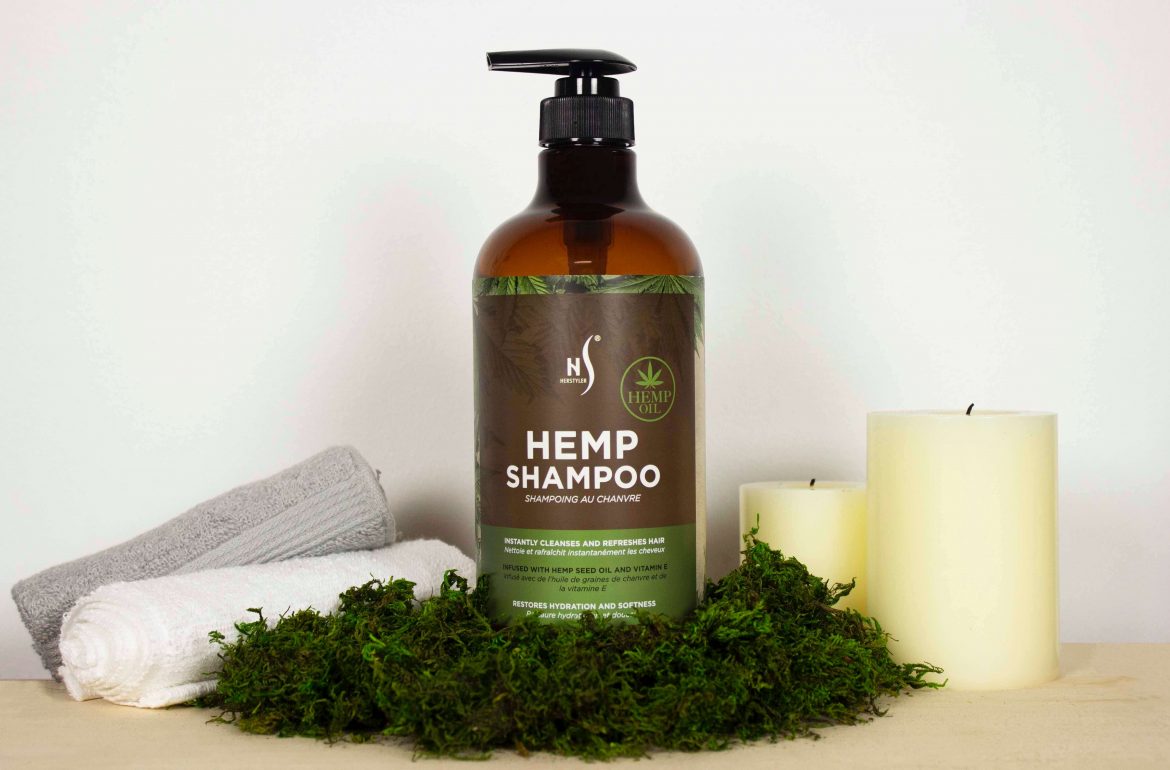 Whether you've thought about giving it a go before or it's the first time you're hearing about it, once we fill you in on the many many benefits that a hemp shampoo has to offer, HerStyler is willing to bet it'll shoot to the top of your to-buy list! 
From leaving the hair feeling thicker and stronger to soothing the feeling of a dry and irritated scalp, this heavenly shampoo really does it all. It'll elevate your hair care routine from the moment you first lather up. So, keep scrolling to find out all there is to know about hemp shampoo and whether it's right for you. Spoiler alert: it probably is! 
What is a Hemp Shampoo?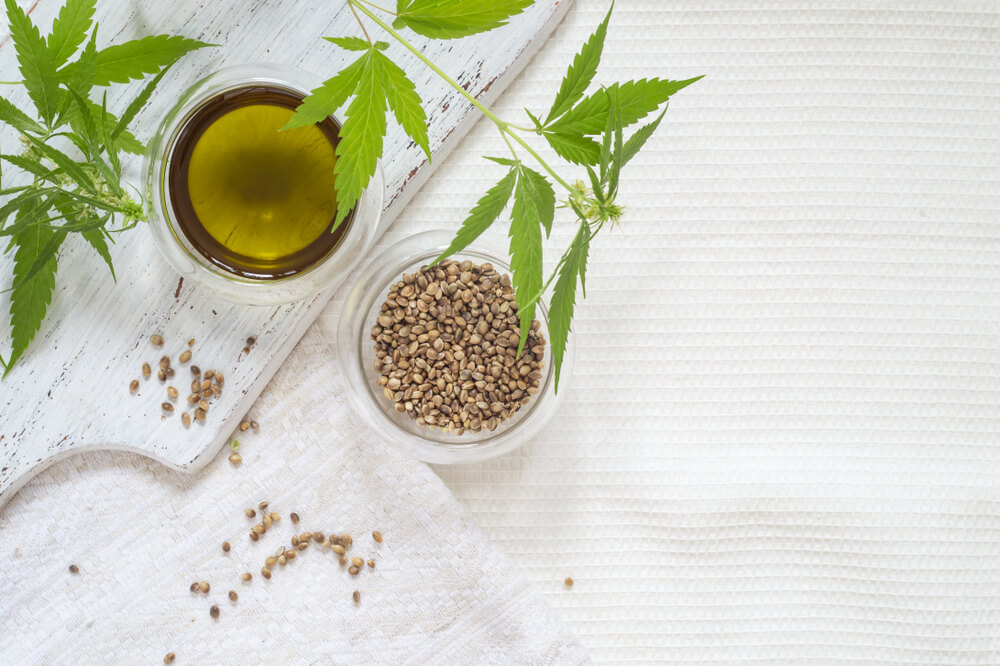 Wondering how a hemp shampoo differs from others on the market?
We can help!
Firstly, the main difference is, of course, that this shampoo contains hemp seed oil. Hemp oil is directly obtained by cold pressing hemp seeds to produce a dark green oil. This can then be added to shampoo and other products. 
Once added to your shampoo, this dreamy ingredient offers countless benefits to the look and feel of your hair and scalp. For example, moisturizing the hair to leave it looking and feeling much glossier than before, and helping it to feel stronger and even thicker after use. 
Want to know more? 
Keep reading and we'll fill you in in detail! 
But first…
Is Hemp Oil the Same as CBD Oil?
In case you're wondering (and we bet you were!) the answer is no. Hemp oil is not the same as CBD oil, which is extracted from the flowers, leaves, and stalks of both cannabis and hemp plants.
What are the Benefits of Using a Hemp Shampoo?
Now that we know what hemp shampoo is (and isn't!) let's take a look at all of the benefits you can look forward to once you add it to your weekly hair care routine!
It'll Help Moisturize Your Hair 
Whether your hair isn't feeling as soft as it once did or you feel it's never truly reached its peak glossy potential, a hemp shampoo might be exactly the hair product you've been searching for all of these years! 
Since hemp oil holds such amazing moisturizing properties, by washing your hair with hemp shampoo, you're giving your hair its best chance of feeling super soft and silky to the touch every time you wash it.
Therefore, even if your tresses have been feeling super dry as of late (or they've always been that way), a hemp shampoo can help you to revive (or discover) that coveted super shine that's been missing from your locks for so long! 
You Can Use it Throughout the Year
Now, the fact that hemp shampoo has these amazing moisturizing qualities means you can use it to cleanse your hair all year round. 
To begin with, in summer, our hair gets exposed to all sorts of things that can dry it out and leave it feeling brittle and frizzy. These include:
Salty sea water

Chlorine from the pool

Extreme heat from the sun

The drying effects of air conditioning

Snapping strands from styling our hair when it's wet

Hair pulling from tight, high hairstyles such as ponytails and buns

And even sunglasses that pull on your hair when left on your head!
So, it's no wonder our tresses always need a little extra TLC when it's warm out! Luckily, simply by introducing hemp shampoo into your life, and your shower, you can begin to notice how much silkier and softer your hair starts to feel almost immediately.
In winter, it's a similar story. Harsh winds, sub-zero temperatures, and central heating can all contribute to your locks looking less than their best. 
The answer?
Hemp shampoo of course!
And yes, you can definitely use hemp shampoo in spring and autumn too! The weather and conditions for your hair might not be as extreme. However, by continuing its use, you'll stay on top of keeping your hair fully moisturized and ready for when they are!
It Can Help Revive the Appearance of Your Damaged Hair and Scalp
Maybe it's just a reaction to the extreme weather of a particular season or perhaps you've neglected your locks with too much heat styling, the lack of a hydrating serum, and skipping the conditioner and weekly hair masks. Whichever is true for you, if your hair is looking and feeling a little worse for wear these days, hemp shampoo can help!
How?
It's all thanks to those intensely enriching properties!
The hemp oil contained in your hemp shampoo has a high content of fatty acids. When applied to your hair, they can help to make it look and feel softer and smoother. Therefore, you'll have the appearance of healthier locks without them looking or feeling dry or damaged as they may have been before. 
Meanwhile, if you suffer from a dry, flaky, or irritated scalp, with frequent use, it could really help to nurture and soothe the feel of any sensitivities.
It'll Work Great Alongside Your Other Hair Care Products
Meanwhile, it's good to know that a hemp shampoo can slot seamlessly into your existing hair care routine. If you're looking for extra ways to help keep your hair in tip-top condition in between washes (and especially during those times where the weather is having an effect or you're needing to apply more heat than usual) making an effort to include the use of serums and hair masks within your hair care routine is always a good idea!
Need an example? 
Try the Herstyler Argan Oil Hair Mask!
This intensely rich hair mask is designed to help repair the feel and appearance of dry, frizzy, over-processed hair. It's also infused with both Argan Oil and Panthenol to make your hair look and feel shinier, healthier, and thicker!
Meanwhile, when you need a moisturizing boost on the go, we recommend the Herstyler Marula Nourishing Hair Serum. Simply apply 1-2 pumps of the serum into your palms and allow it to warm up for a few seconds. Then, apply it through the ends and mid-lengths of your locks to leave it looking shinier and feeling so much softer! 
Pro tip: you can also massage this dreamy hair serum into wet hair for extra glossy-looking tresses and to help keep them feeling protected when heat styling.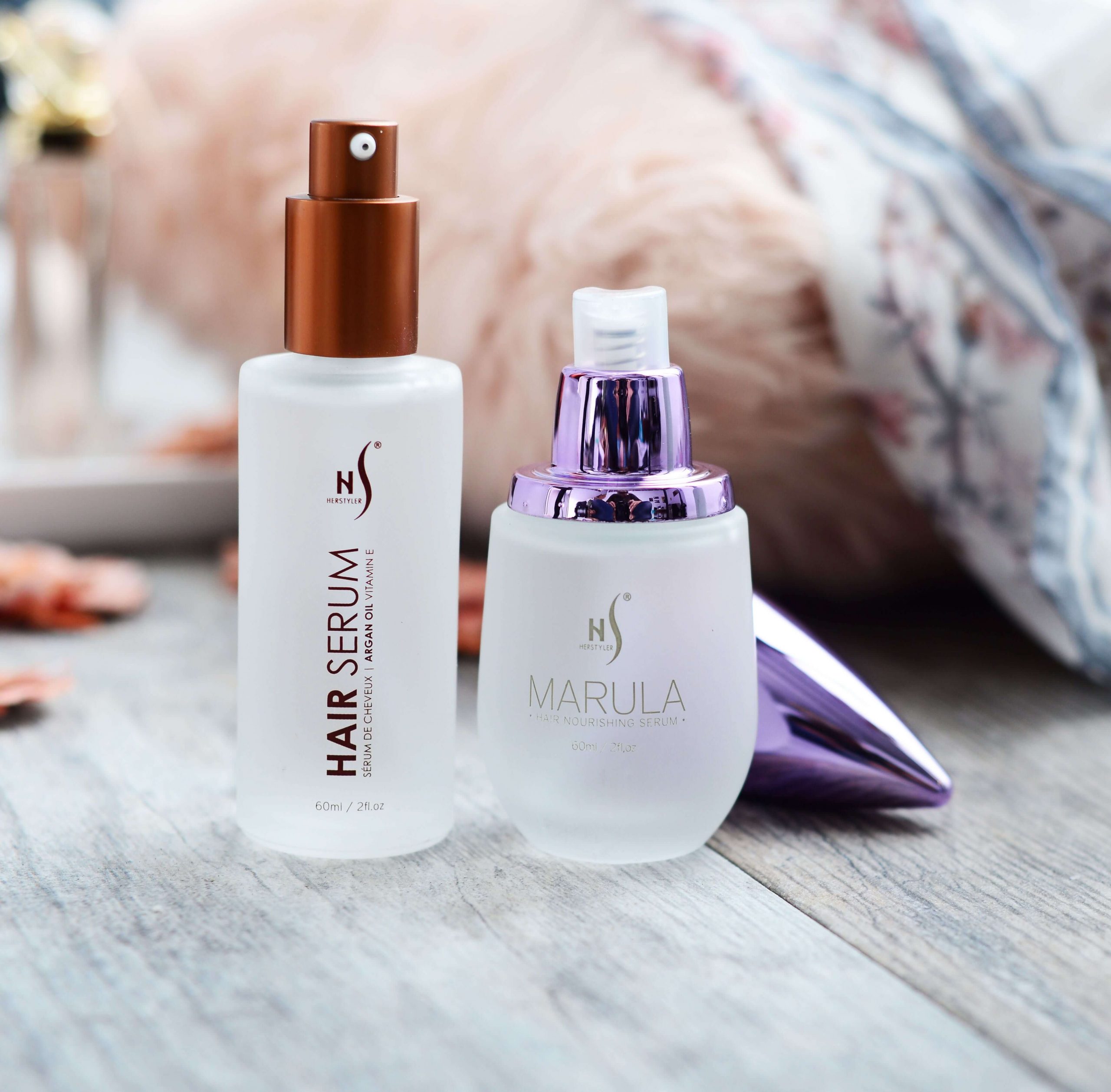 It Can Help Your Hair Feel Stronger and More Resilient
Remember those fatty acids we just mentioned? Well, they can also really help to make your hair look and feel healthier and stronger, working their way into each strand as you suds up your locks in the shower. 
This means that over time you're likely to notice your tresses feel more resilient and look shinier and smoother! Perfect for those with finer hair that's prone to damage as well as those who have frazzled locks from overexposure to heat and damaging environmental factors.
Now, seeing as so many of us love to heat style our hair whether regularly or just for special occasions, finding products that make it easier for us to do that and keep our hair looking and feeling strong is always a good thing! 
So, if you just love to curl, straighten, and blow dry your hair, a hemp shampoo is a must alongside other heat-styling products. It'll keep your hair looking and feeling its best. 
Our recommendations for such products?
We have plenty!
That said, the Herstyler Castor Oil Hair Serum – Strength and Renew, and the VitaOil Biotin Hair Serum are particular favorites! 
Both of these products are designed to help soothe the feeling of dry and damaged hair.  They'll give your hair the extra care it needs to look smoother and shinier whilst feeling stronger! You can use them on damp or dry hair by applying a couple of pumps into your palm. Then, evenly distribute the product from the tips of your hair towards the roots.
When & How to Use a Hemp Shampoo
Thinking that adding this new product to your hair care routine will be a hassle?
Think again!
Using a hemp shampoo is no different from using a regular shampoo… apart from the incredible results, of course! Therefore, you might be pleasantly surprised to learn how seamlessly it'll slot into your hair wash routine, whether it's a daily thing for you or even once a week!
Making the Most of Your Hemp Shampoo
So, if we're talking about when to use it, the answer is – always. If we're talking about how to use it, that's super simple too! 
When you're in the shower and ready to cleanse those locks, make sure your hair is soaked through 

Next, reach for your Herstyler Hemp Shampoo

 and pump a generous amount into the palm of your hand
Before you start massaging it into your locks, we have a pro tip for you!  
Take the shampoo you have in your hand and rub it between your palms to emulsify the product. This means you're activating the shampoo and beginning to generate suds before putting it into your hair.
If you do this, spreading the product evenly all over the hair will be much quicker and easier than simply throwing any amount of shampoo into your hair and hoping it eventually spreads out! You'll also find that by emulsifying your hemp shampoo, first it'll be easier for it to penetrate the hair, ridding it of excess dirt and oil build-ups! 
Use your fingertips to massage the products through the full lengths of your strands. Don't forget to pay special attention to the scalp. As we mentioned, hemp shampoo can help your scalp look and feel more moisturized.

Once you've lathered the hemp shampoo through your hair for a couple of minutes, go ahead and rinse it out using lukewarm water. Avoid high water temperatures. They can damage your locks and cause dryness – exactly the opposite of what we're trying to achieve!

After the water runs clear and free from shampoo residue, you can go ahead and reach for your conditioner.

Apply the conditioner to your wet hair, focusing on the mid-lengths and ends. These are usually the driest areas and the ones that need more attention in terms of extra moisturization! 

Leave the conditioner on for three minutes to work its magic. Then, once again with lukewarm water only, rinse your hair thoroughly using your fingers to gently remove the conditioner from your lengths until the water is clear. 
Summary
So, there we have it. Hemp shampoo most certainly offers more than a few worthwhile benefits for those precious tresses of yours! We hope that now you know when and how to use it, plus the fact you can use it in conjunction with so many of your other favorite products, you'll be super excited to introduce it into your hair care routine! It's official – stronger, shinier-looking hair awaits! 
Click here to browse more of HerStyler's bestselling hair care products.
---