9 Reasons You Need to Be Using a Hair Serum
Whether you're a frequent hair serum user or you've never even purchased one, you're in the right place to find out all about them and why they're so great for those locks of yours. 
Read on to find out all you need to know about the irresistible benefits of hair serum, and why you need to make sure you're including it in your hair routine from this moment on! 
(Of course, those of you already in-the-know who don't have time to read but want to choose from some of the best hair serums out there, check out the wide range of Herstyler hair serum products here.)
A Hair Serum Adds Amazing shine
Even if you're perfectly happy with the condition of your hair as it is, we still recommend you introduce a great hair serum into your hair care routine (Yes, even when you use a quality conditioner!). Its most basic benefit, after all, is that it can make your hair go from feeling dry and lifeless, to soft and shiny in, literally, a matter of seconds. And, if your hair is already looking pretty healthy, things will only get better!
High-quality serums, like the Argan Oil Herstyler Hair Serum, which you can quickly smooth onto the ends of your hair will instantly revive the appearance of dull, tired-looking hair by adding a major dose of moisture and light-reflecting ingredients. 
A Hair Serum Drastically Reduces Frizz
If you've spent years and years dealing with unruly flyaways or just frizzy hair in general, you're not alone. So many of us have this to deal whether it's something we naturally have or something caused by environmental factors, not cutting our hair for an extended time, or over coloring/bleaching. 
Whatever the reason for your frizzy hair, hair serum is an absolutely perfect product for you.
Why?
It's all thanks to its silicone content!
Silicones are responsible for forming a protective layer of waterproof coating around the hair cuticle. Sealing each strand in this way not only protects it but also makes it look and feel so much smoother. 
The verdict?
Hair serum is perfect for keeping the look of those locks in pristine, smooth condition, no matter the weather. Try the HerStyler VitaOil Biotin Hair Serum to see what we mean! 
Hair Serums Make Combing Out Your Hair So Much Easier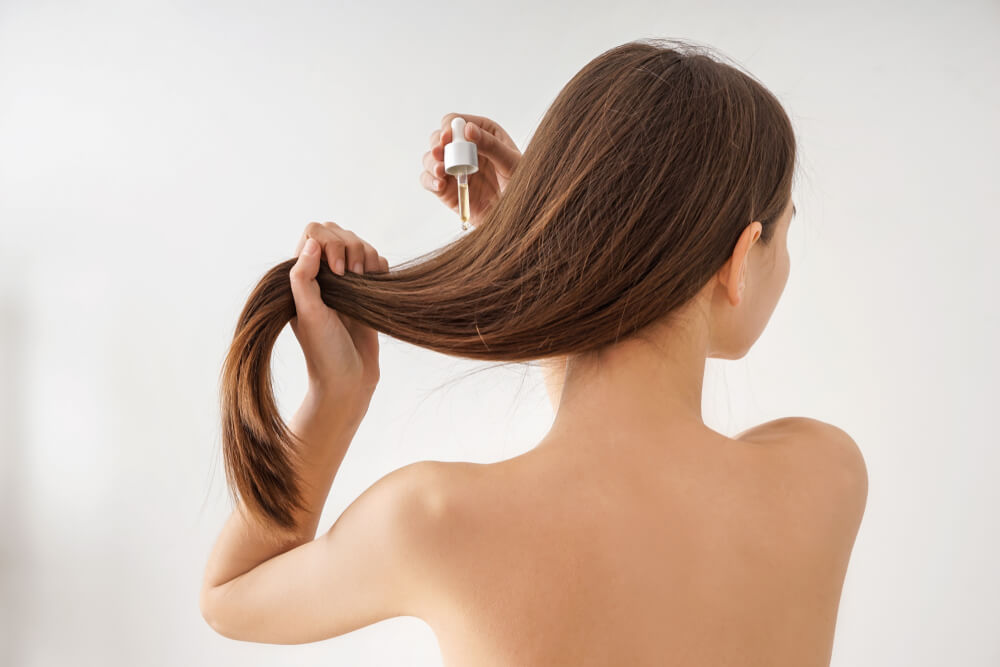 As you might have guessed, the fact that hair serum can make your hair feel so much smoother also means it makes it much easier to comb through. 
Whether you're combing it whilst it's still damp after your shower, ready for a blow-dry, or you're simply trying to remove tangles at the end of your day. Including Herstyler hair serum in your routine is guaranteed to make this often thankless task instantly easier and more enjoyable. 
It'll also stop you from pulling on the strands themselves and stretching the hair proteins which can lead to lasting damage.
A Hair Serum Will Enhance Your Natural Hair Look/Texture
We don't know about you, but we here at Herstyler, we are always looking for quick and simple ways to improve the look and feel of our natural hair texture. Therefore, it's really not surprising we've fallen so much in love with the hair serum step of our hair care routine. 
Whether your hair is curly, straight, wavy, or anything in between, Herstyler hair serum will works wonders when it comes to enhancing its natural look.
How?
It's simple!
Since the serum works to smooth out your strands leaving a sleeker more streamlined finish, every hair type becomes instantly more defined. 
Straight hair appears smoother and shinier, whilst waves and curls appear way more established and intentional. Therefore, if you're trying to air dry your hair these days with spring in full swing and summer on the horizon, we highly suggest smoothing in a little serum whilst your hair is still damp. This way it'll dry without frizz and flyaways, revealing your natural hair at its absolute shiny best!
A Hair Serum Minimizes the Visibility of Damage
As we mentioned before, the silicone content in Herstyler hair serum, and others, works perfectly to seal in the hair cuticle.
Treating your locks in this way, therefore, is a great way to ensure you're locking in moisture. Plus, you'll be preventing any heat from either your blow dryer or styling tools from causing visible damage to your strands as they make contact throughout the styling process.
The Herstyler Hair Serum Smells Amazing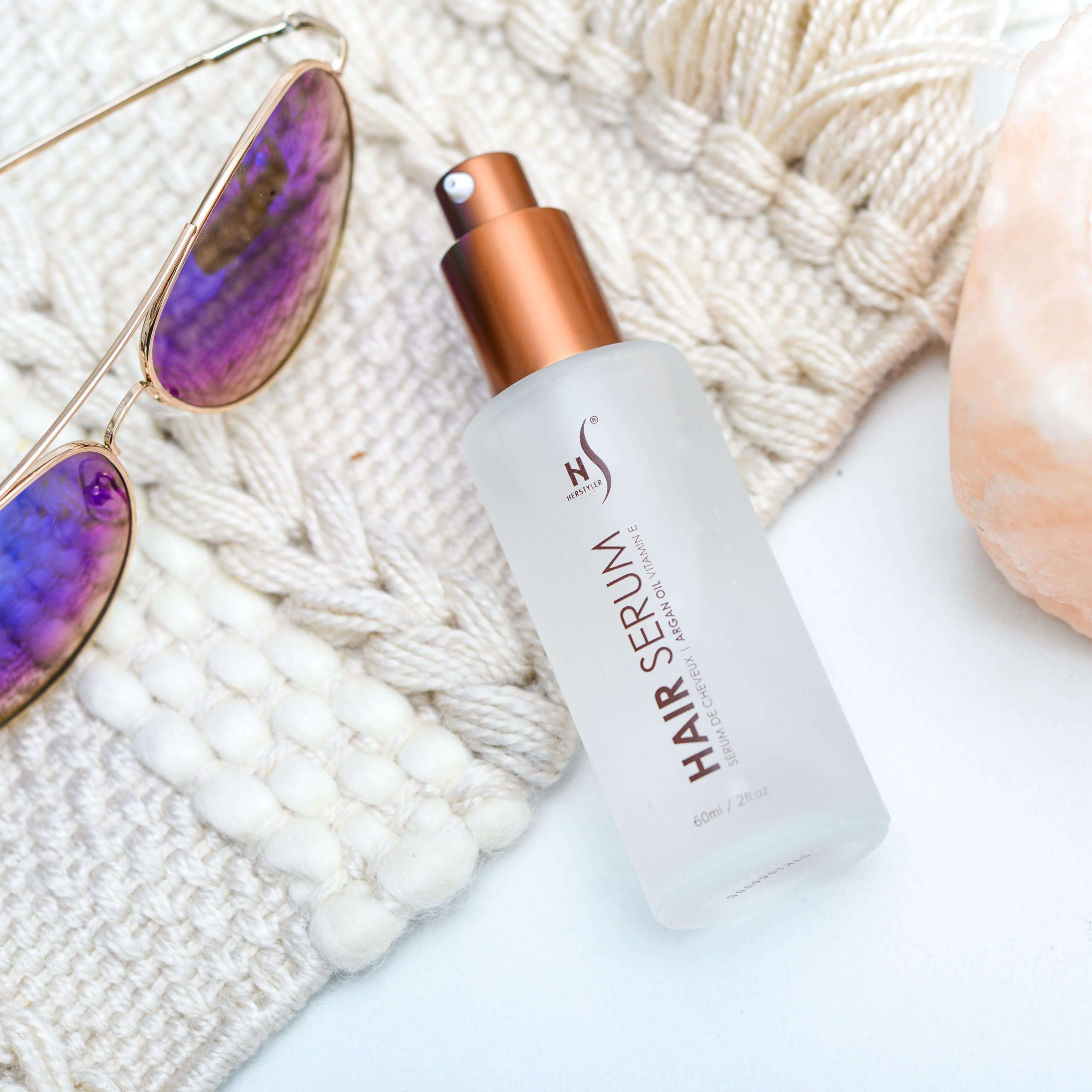 Aside from all of those lovely and very worthwhile benefits for our hair, it's no secret that hair serum smells absolutely amazing. And, if you ask us, making sure your hair products bring a smile to your face in an all-around way is super important! That's why we can't get enough of the Argan Oil Herstyler Hair Serum. 
From the cute packaging to the endless haircare benefits to the heavenly scent of argan oil. Applying this to your locks will not only have you touching your hair all day long but smelling the gorgeous scent of it too!
A Hair Serum Soothes the Feel of Dry Ends
Not only is the Argan Oil Herstyler hair serum infused with argan oil, but it's also has a pro vitamin E formula. Both of these incredible ingredients work magically together to promote healthier-feeling hair and instant shine. This means all of you out there with dry ends will benefit greatly from its inclusion in your hair routine going forward.
Wondering what's so amazing about Argan oil?
Let us explain!
Argan oil not only makes your hair look shinier and feel more manageable, but it's an excellent detangler too. This means you won't be putting anywhere near as much stress on those ends as you attempt to comb it through.
Hair Serums Are Great For Heat Styling
Though we touched on it previously, we can't stress enough how vital it is to apply a great quality hair serum to your tresses before attempting any type of heat styling!
Why?
If you're applying heat tools to your hair without any form of protection, those extremely high temperatures are touching directly onto the hair. There is no buffer to make sure this heat doesn't start to damage the hair cuticle. Therefore, heat damage appears not only quicker but more aggressively than it would if you apply a protective serum layer beforehand.
The serum acts as a shield, sealing in the moisture of your locks before the heat touches. That way, it's never in direct contact with the heat.
Additionally, we also recommend you apply hair serum after heat styling! This will once again seal each and every strand to leave them feeling guarded against outside factors.
A Hair Serum Adds a Conditioning Boost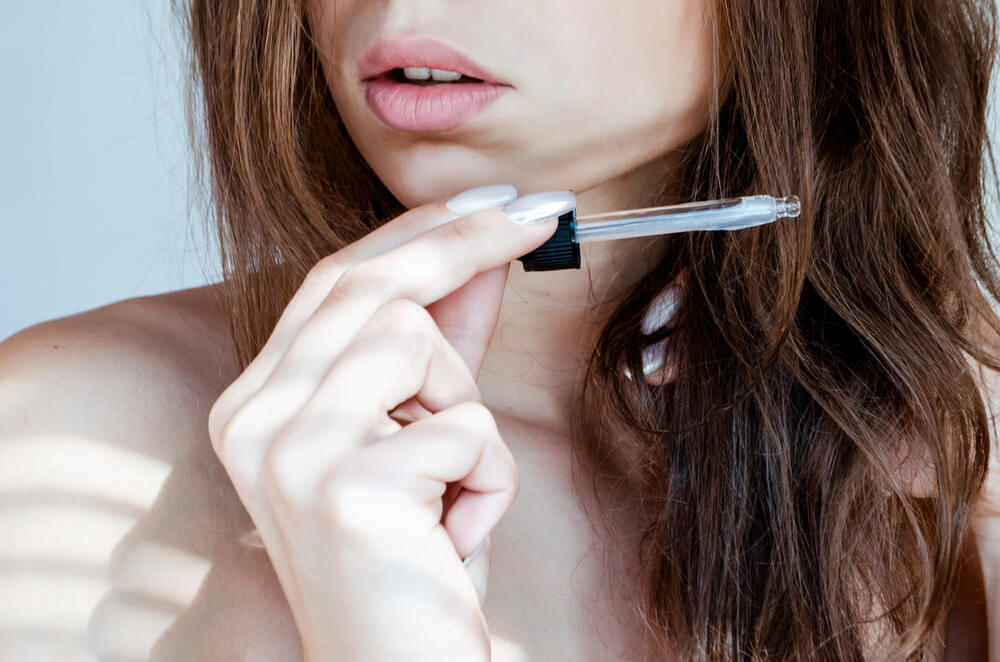 Yes. Even if you're a pro at hair care, you frequently use conditioner, you brush your hair from the ends first, and you treat it to weekly hair masks, you still need a serum.
Not only does it provide an extra layer that we could all do with, but it also adds a deeply conditioning boost thanks to its vitamin content and oil-based formula!
This is so important for our hair. 
This not only means you'll be happier with its appearance, but it also means fewer salon appointments and less heat styling will be required. It's truly a win-win!
At Which Step In Your Routine Should You Apply a Hair Serum?
Now that you know all about the amazing benefits hair serum has to offer your tresses, you're probably wondering exactly how and when you should be using it, right?
Firstly, let's deal with the when. When you apply your hair serum will really make a huge difference to how it reacts with your hair and the results it offers. With that in mind, we recommend applying serum to damp hair, after washing, and before styling.
Applying to damp hair means the hair serum won't over-saturate your strands. Plus, it will help to protect and seal the ends before applying any heat.
Are there other times we suggest applying?
You bet!
As well as the Herstyler hair serum works on damp hair, we also recommend adding a little extra to dry hair before and after straightening or curling with a heat tool. Doing this will help to reduce split ends, plus, it'll make the hair look sleek and shiny throughout its length as opposed to fluffy and flyaway. 
Where Should You Apply Hair Serum?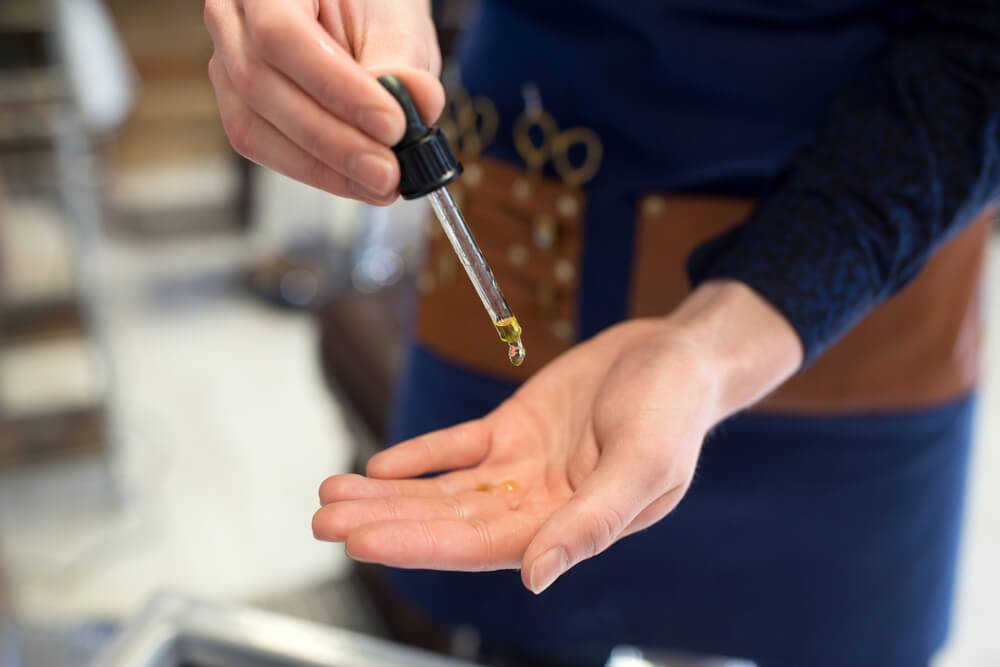 When applying your serum, you'll want to be selective about the areas you add it to. Though the Herstyler hair serum is beautifully lightweight and will never leave your hair feeling greasy or weighed down, it does still contain oil.
This means, avoid your roots. As with any highly moisturizing hair conditioners, applying any form of serum or oil to the roots will quickly lead to an unpleasant oily build-up that neither looks nor feels good.
This is because the roots of our hair are where we have our sebaceous glands that, you guessed it, produce sebum. These glands are attached to our fair follicles meaning that as this beneficial, yet sometimes oily, substance is produced, it begins to travel down the hair from root to tips moisturizing as it goes.
With this in mind, we don't need to be adding more oils to our roots!
So where should we apply it? From the ends of our hair to roughly mid-way is where we suggest smoothing in your hair serum. This will take care of dry or split ends too.
How Often Should You Use a Hair Serum?
As every person is different, it can be a little tricky to say exactly how often you should be using hair serum. For some, every few days will do the trick because their hair is already in great condition and only needs a boost every now and then. 
Others with much drier, more unmanageable hair might need to increase the frequency at which they apply it in order to keep things looking smooth and sleek!
Truthfully, you know your hair better than anyone so do what feels right for you. As a rule of thumb to help you get started on your hair serum journey, we suggest applying serum only on hair wash days and special occasion days.
If you're heading somewhere you want your hair to look its best, such as a wedding or birthday celebration, go ahead and treat your hair to a little extra on the ends to really boost the shine. 
Otherwise, sticking to applying it just on the days you wash your hair will make the most of its smoothing properties but ensures you're not over-applying. As we know all too well, this can lead to build-up that leaves your hair feeling on the greasy side and looking a little wet rather than smooth, and shiny.
Now that you know all there is to know about the wonders of hair serum, we hope you're ready to go ahead and add it into your hair care routine going forward! After all, it's wonderfully simple to apply and takes a mere few seconds to smooth enough throughout your locks to make the world of difference.
We can bet that once you've introduced Herstyler hair serum into your weekly routine, you'll wonder how you or your hair ever functioned properly without it!
---