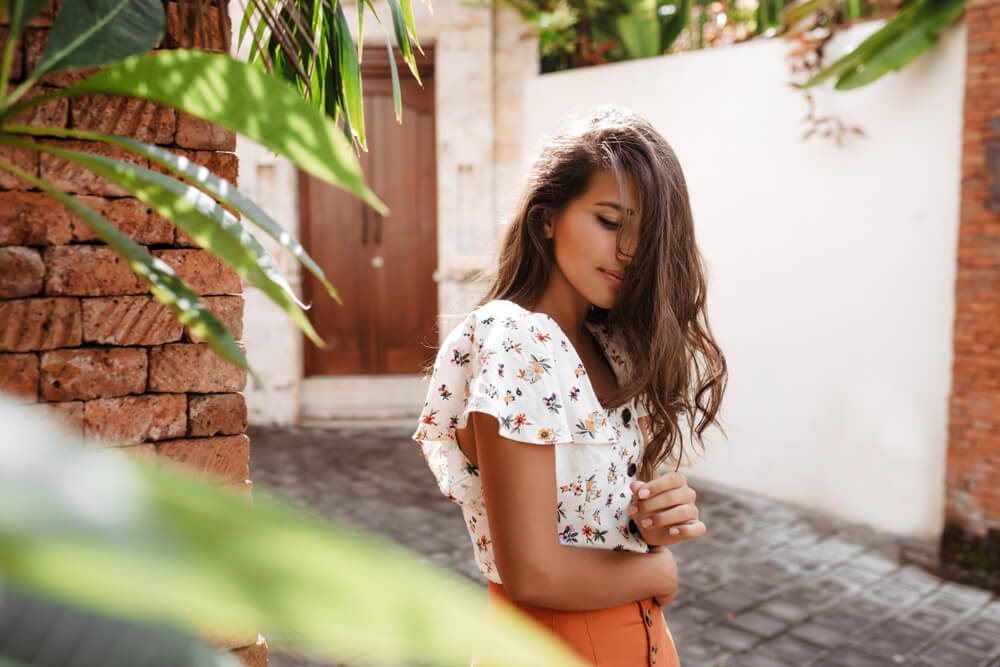 With the approaching summer, many of us are starting to feel jittery. As our bodies crave for more movement after sluggishly plodding (or simply staying still) all winter, it seems as though our hair beckons change, as well. But a change of a different kind.
Summer is the perfect time for experimenting with various hairstyles. Some may feel the need to shorten their hair, others may want to go to great lengths to get their hair out of their face.
And, frankly, when it comes to hair, there is a vast pool of options to choose from. There are ways you can be practical and still look very cute under the summer rays.
So, here is our pick of the best summer-ready hairstyles to try that will surely catch your eye.
Top Knot
Yes, we know, the top knot is the simplest thing in the world.
But, that is not necessarily a bad thing! Actually, the main advantage of a top knot (and its quite roguish cousin, the messy top knot) is that it's super easy and works well in various settings!
You need to go to a party – a top knot will do just fine!
To the beach? A top knot!
To a formal function? You guessed it – a top knot! (But probably not the messy one…)
The top knot is one of the go-to hairstyles of celebrities such as Jennifer Lopez, Miranda Kerr, Kerry Washington and even Kendal Jenner.
Aside from being incredibly easy to make, a top knot is also perfect for the summer. No pushing hair out of your face, no moving it away from your neck. You don't need your hair weighing you down during sweltering heat. Simply pull your hair up in a top knot and you're ready to go.
Loose Low Bun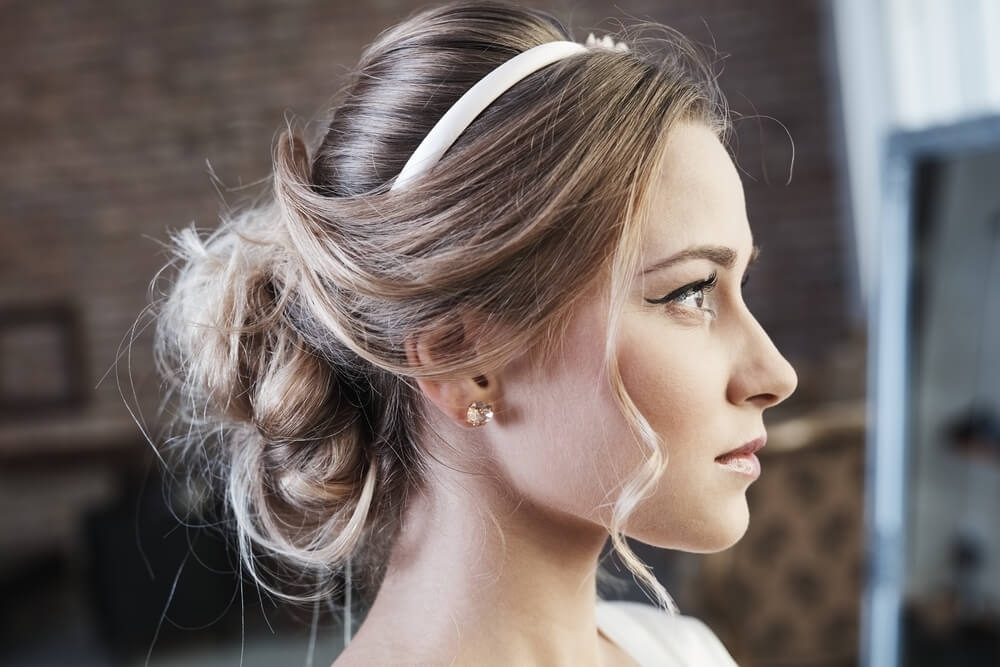 The loose low bun simply looks adorable and sexy at the same time! And it's not at all difficult to make. After all, every girl in the world knows how to make a low bun! You just need to style it a bit more and that's it! You're ready to go!
This hairstyle will make you look like you're prepared to go to a gala in a jiffy.
Now, while it can be done with long hair, it is best done with mid-length hair. Otherwise, you may need too many bobby pins to get it to stay in the bun.
Here's how to make the loose low bun:
Spritz your roots with dry shampoo. You can also use texturizing spray.

Secure it into a low side ponytail behind your ear. It's best done

on the opposite side of your part

. Don't put it too low, though, because then you'd have no hair left below to attach the bobby pins.

Use a hair elastic to gather your hair, but leave a loop.

Pin the loop and some ends around the elastic to hide it, but leave certain strands of hair to create the messy look.

Use a firm-hold hairspray to secure it.
And that's it! You've made your messy low bun. You can even "switch it up" a bit and curl your hair beforehand. That will also give you the oh-so-desired tousled look that's currently all the rage.
Fishtail Braid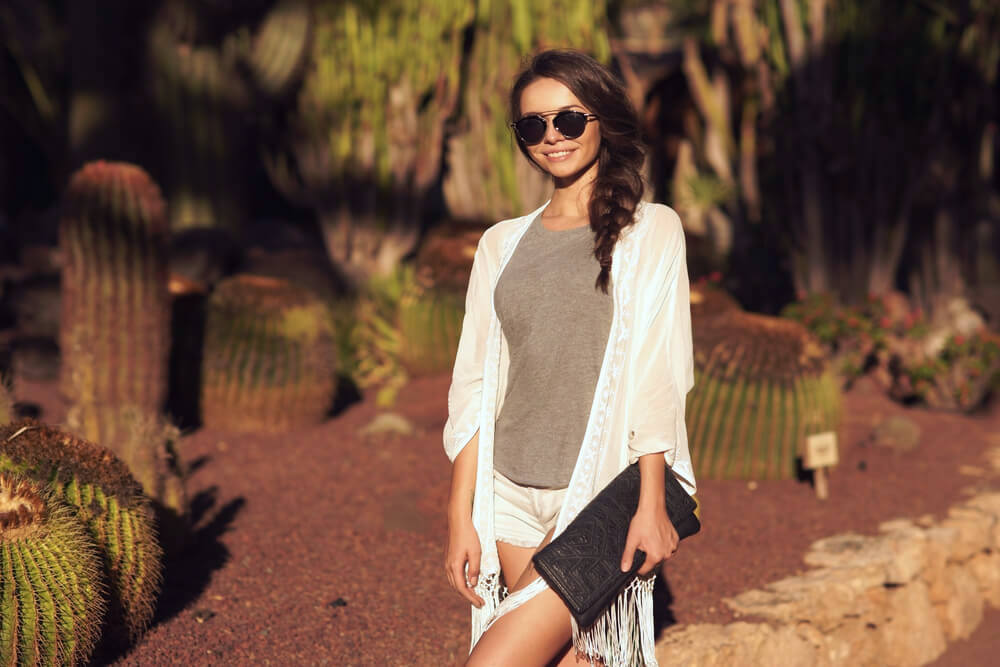 There are tons (and we mean tons) of ways you can style your fishtail braid. There's the classic fishtail braid, the French fishtail, the Double Dutch fishtail braid… And they all have one thing in common – they're the perfect summer hairstyles.
Just imagine how cute you would look with a fishtail braid and a summer dress (with a floral print, of course, because nothing says summer quite as floral print).
You can even put shoulder-length hair in a crown braid and you will look like a Disney princess out and about.
Is there anything a good fishtail braid can't do?
Well, there probably is, but let's pretend there isn't.
If you don't have the time to make it all perfect, you can leave wisps of hair here and there, and it will still look adorable. If you want it to look perfect, however, you can always use a styling spray to help you with those rogue wisps!
Tousled Bob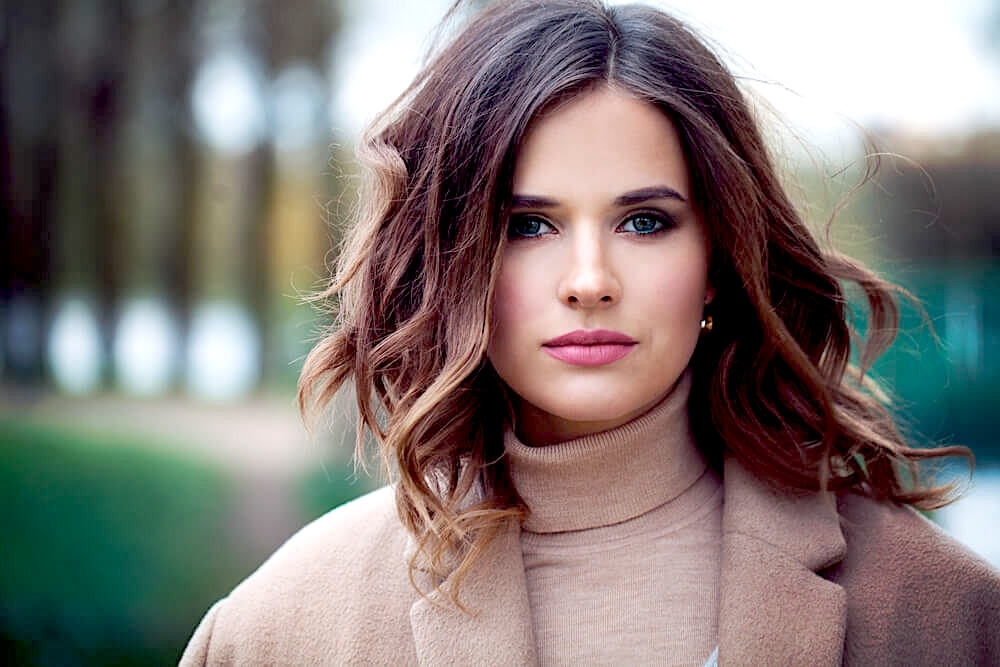 There's not a single season that goes by that's not seen the resurgence of the bob. It's highly professional and incredibly adorable at the same time, which is why it truly never goes out of style.
But, as a summer hairstyle, there are a few main benefits to it:
Since it's a bob, you can say goodbye to hair setting your neck on fire.

It's incredibly easy to make, even after spending a whole day at the beach.

Have we mentioned how easy it is to make?
In order to make a tousled bob, simply wash and condition your hair the way you always do. But, instead of blow-drying it, flip it over your head and dry it with your hands.
Put some sea salt spray and gently scrunch your hair.
Of course, if you already have curly/wavy hair, the following step is not necessary. However, if you have straight hair, it may need a bit more styling.
Take a few parts of your hair and curl them with a curling iron, then run your fingers through them to loosen them up.
Again, if you don't want humidity to ruin your (hard, hard) work, put some hairspray in it and you're done! The perfect tousled bob!
Pixie Style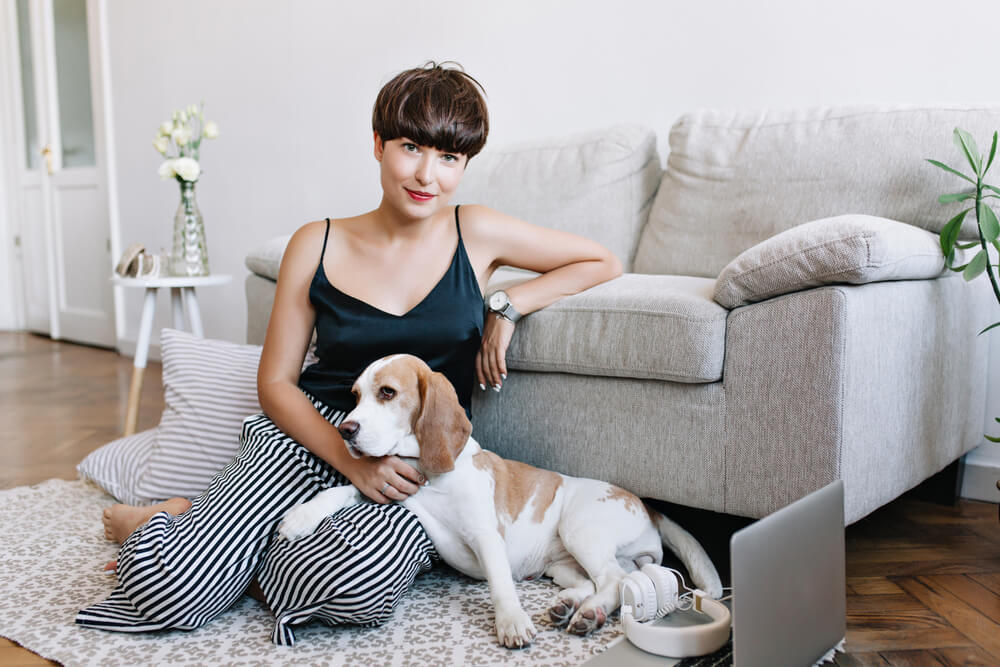 There's no need to explain why a pixie cut is simply divine for the summer heat.
Let's face it, aside from needing almost no time to wash it and dry it, you get the added benefit of looking incredibly cute.
The pixie cut has been gaining popularity for quite some time and it's not as one-sided as you may think. There are a lot of ways you can style it – you can sleek it back, tousle it, you can add texture to it… You can brighten the ends, you can add the vintage spit-curl on and it's even effective if you have curly hair!
It is, quite frankly, a blessing among blessings.
The popularity of the pixie cut stretches back to the 1950s, and it seems that the trend finds ways to pop up from time to time. A lot of other celebrities have had this hairstyle: Halle Berry, Michelle Williams, Anne Hathaway…
So, if you're considering shortening your hair, the pixie cut is the way to go!
Half Up, Half Down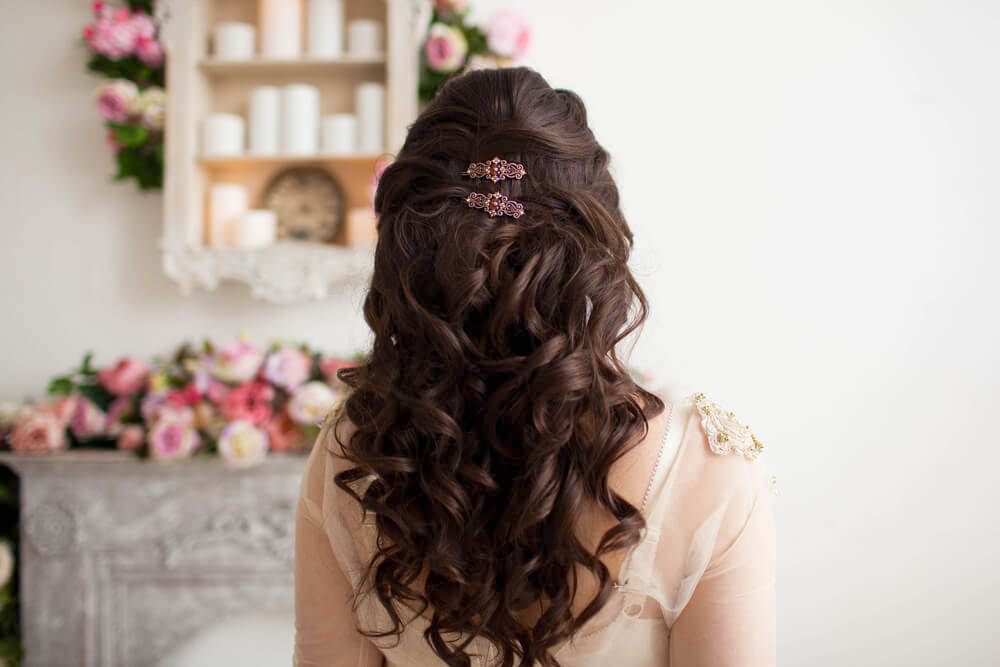 It does what it says on the tin. Literally.
This hairstyle is, you've guessed it, half up and half down!
It works best with curly or wavy hair, but, of course, that doesn't mean that you should stay away if you have straight hair! You can always style it with a curling iron!
Even though in its simplest form, it looks like something straight out of a fairytale, there are ways to improve it still. For instance, be sure to add some flowers in your hair (if you're going to San Francisco…) and twist it. This floral version will add loads of excitement to this simple, yet effective hairstyle.
Smooth Low Ponytail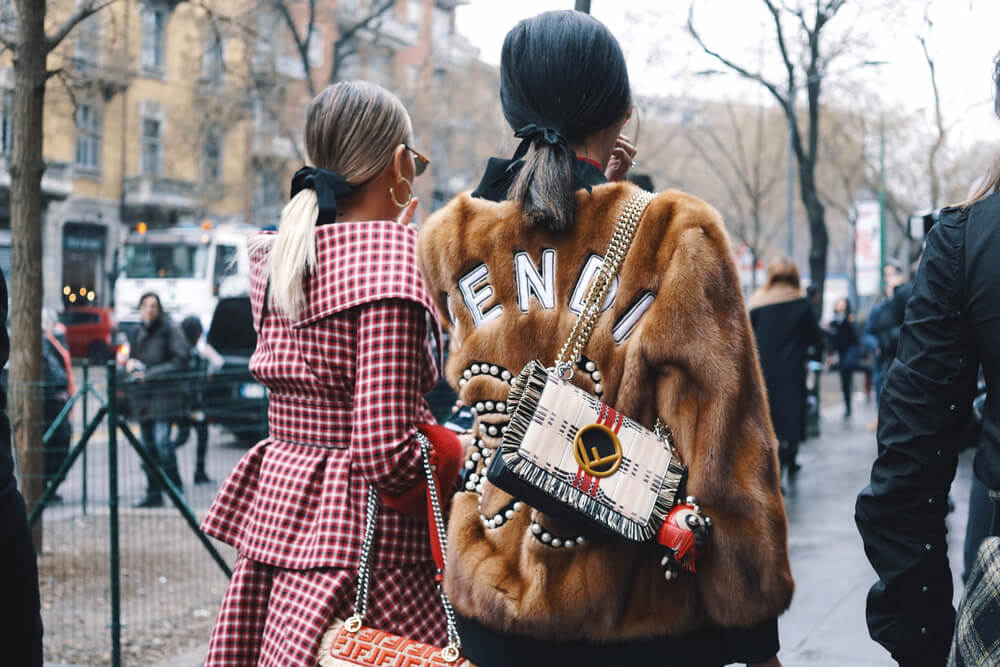 Now, this is a hairstyle that you can rock any season. But, one of the reasons it's perfect for the summer is – humidity.
It's a well-known fact that humidity affects your hair big time. Straight hair can turn wavy, wavy hair turns curly… you catch the drift. And it is inevitable that summer goes with its fair share of humid days. That is why this sleek hairstyle can be your saving grace!
You can simply wash your hair beforehand with a smoothing shampoo to counteract the humidity even in the shower.
It's easy, it's fun and, best of all, it looks quite stylish for any formal function.
So, if you're trying to combat humidity and look incredibly professional while doing it, this is the hairstyle you should definitely try!
High Ponytail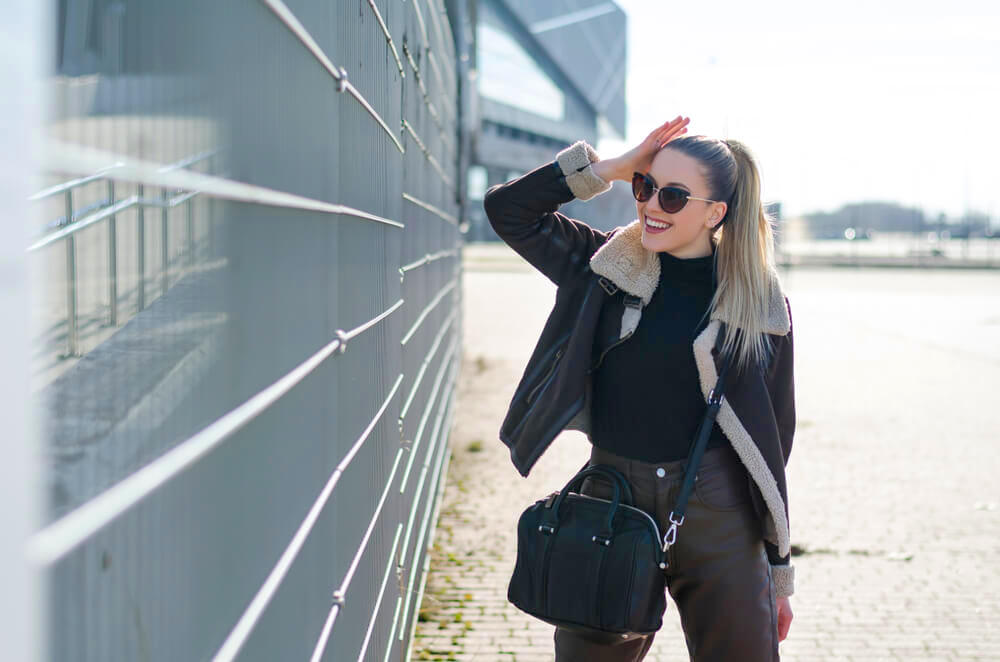 Made famous recently by none other than Ariana Grande, the high ponytail is very suitable for the summer heat. No matter how long your hair is, the high ponytail will look good on you.
Even though the high ponytail was the hairstyle of the nineties, there was a time when it teetered on the edge of oblivion.
However, it seems that it has made a comeback (thankfully!) and you can use it this summer on your trip down memory lane. (We're looking at you, millennials!)
So, get your scrunchie out from your box of childhood memories and get back to your roots! The high ponytail can once again become the hairstyle.
Again, this hairstyle will look good on you no matter how long your hair is. Simply sleek it up and you're done!
For added pizzazz, you can curl your hair and style it. Either way, it will look good.
Rope Braid Ponytail
While we're on a rollercoaster of ponytails, it's good to mention another one, especially because it is quite easy to make. Actually, it takes about five minutes or even less to make it.
You simply need a brush, two rubber bands and a few bobby pins.
Gather your hair into a high ponytail and secure it with a rubber band. This hairstyle can even be done with a low ponytail or side ponytail. See? Versatility's the key!
Now, split the ponytail into two parts and twist each part counter clockwise. Then, twirl the parts around each other, but make sure that you hold the strands tightly as you don't want them to unravel. When you reach the end, put a hair band.
Use bobby pins for any stray wisps of hair and your hairstyle is done.
Slicked Back
Once again, when choosing your summer hairstyles, you shouldn't only focus on what will look good (although that is a big, big part of it). You should also take into account the fact that you'll spend more time in water than out of it.
Well, luckily, there's a hairstyle that exemplifies just that!
With only a bit more effort than actually getting your hair wet, you can look like you've spent your day in a pool, lounging around.
But really, this hairstyle is the bomb.
It's chic, it's sophisticated and it exudes confidence.
And, it's fairly easy to make, here's how:
While your hair is damp, brush it back with a boar-bristle brush.

Use a hairdryer to blow-dry your hair flat to the head.

Divide your hair in sections and then use

a flat iron

to smooth out the ends.

Flat iron the front part towards the back to make sure it's sleek.

Use hair oil to prevent any wisps of hair from running away from you and to add shine. Just make sure you don't use too much. You can use a bit of hairspray if it needs a little more hold.
Et voila! Your chic hairstyle is ready to go!
Beach Waves
Simple, yet effective! Even though many will tell you this works only on people with long hair, that is simply not true. Beach waves look great on hair of any length.
However, even though they may look like you haven't tried at all, there's a fair amount of effort that goes into creating the effortless beach waves.
But damn if they don't look cool…
And, another advantage is that they're actually quite versatile. Similar to the top knot, depending on the occasion, you can wear them to a formal event and to a beach party, it makes no difference. You've probably even seen it on the red carpet. Chrissy Teigen, Rihanna, Gabrielle Union, they've all worn it during their red carpet walks.
One of the best parts of this hairstyle, however, is the fact that it can last for days. Yes, the waves will loosen at some point, but that just adds another, messier facet to it. You can also add some dye to it or experiment in other ways with your hair. After all, hair is a great canvas, and you're the artist.
And, of course, it will still look cool.
---