The Hottest Hair Colors for 2021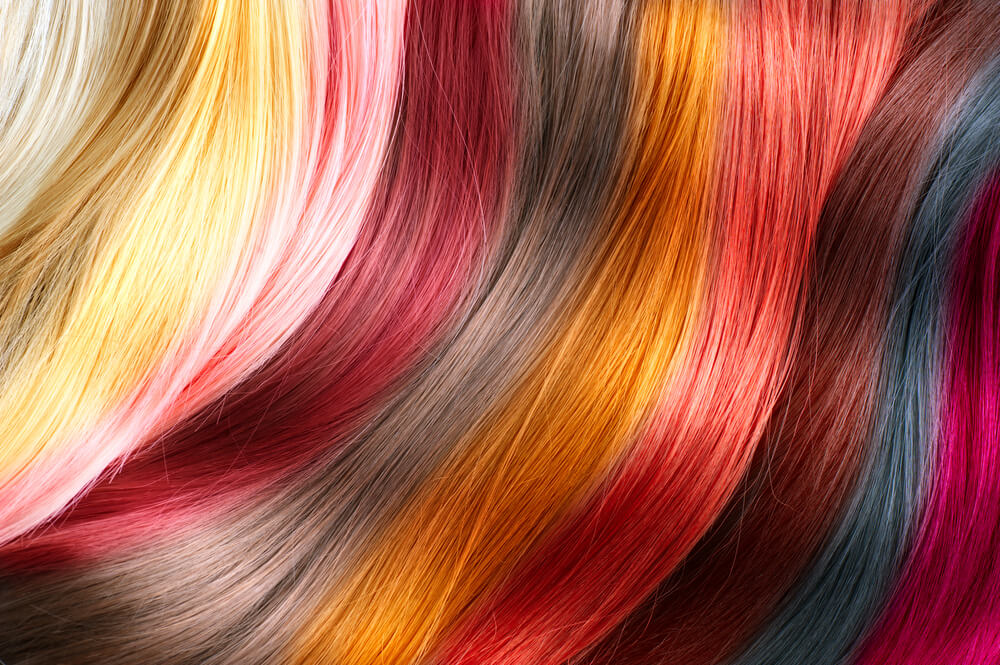 With the start of every new year comes the promise of new and exciting hair color trends for us all to try out. Happily, 2021 is no different!
In fact, there are so many amazing shades trending right now, you'll have a hard time choosing which to go for first. Perhaps you're searching out something semi-permanent for a temporary shake-up. Or, maybe a more permanent color is on the cards.
Either way, we've gone ahead and selected all the best shades this year has to offer. Trust us, these hair colors will be everywhere over the coming months, including those gorgeous locks of yours!
Warm Brown Balayage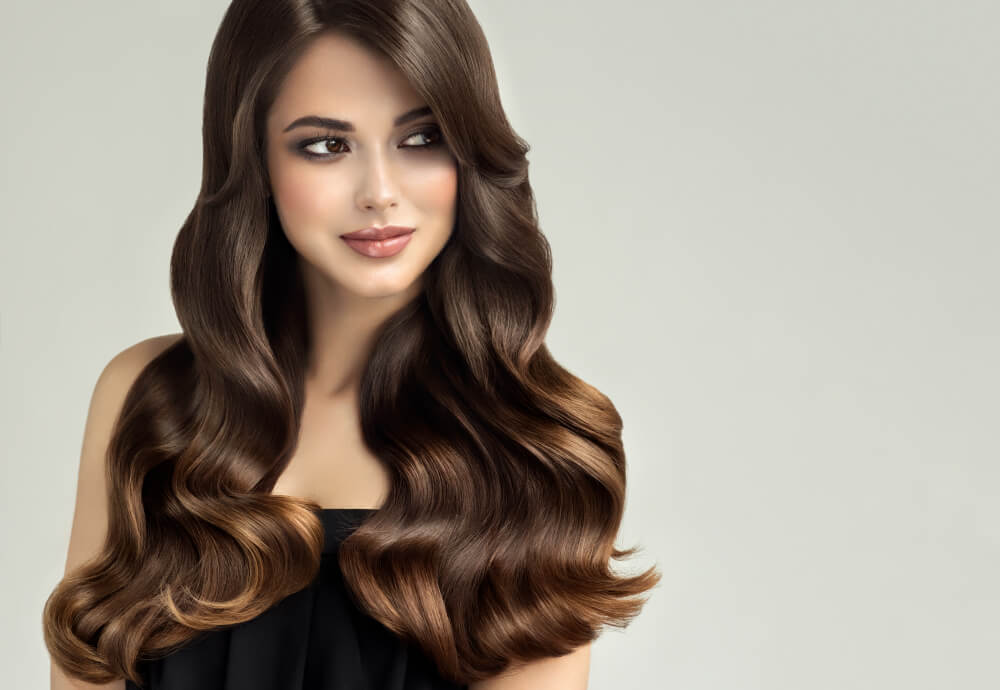 When you want to change up your brunette locks but aren't ready to say goodbye to brown hair altogether, look to warm brown balayage to save the day.
This stunning color is the perfect way to freshen up your look whilst still incorporating those deeper brown tones you love so much. Perfect for a lift during the colder months, ideal for ensuring your hair color still has depth in warmer weather!
Not totally sure what balayage is?
Let us explain…
Balayage is a hair coloring process that sees your chosen color carefully painted onto the hair. It's mainly concentrated from the mid-length towards the ends. This artsy technique means your colorist can completely customize your color by choosing the areas to be lightened piece by piece.
This creates soft graduation of color that's full of dimension and in no way piecey or stripy (we're looking at you foil highlights of the 2000s!). It'll gently incorporate a new, lighter color into your brown locks that blends seamlessly into whichever shade you're already wearing!
Top Tip: 
This is a great option for those wanting to dye their hair without having to deal with obvious roots after just a few weeks. Why? Because this color technique applies the color away from the roots, it'll be way less noticeable as it starts to grow out!
Rouge Hair
No matter the year, we feel some form of red hair will always be sought after. For 2021, that shade is rouge!
Now, we're pretty sure Anya Taylor-Joy's fiery tresses in Netflix's smash hit show, The Queens Gambit might have something to do with this sudden interest in the shade. That said, even if she hadn't been rocking this color, it's so gorgeous we can see why so many would love it.
Not to mention, after months and months indoors alongside endless uncertainties courtesy of 2020, many of us are looking for a big change. So, it's really no wonder bold shades like this one are already so coveted this year. 
If you're looking for something truly bold, opt for a deep, warm garnet red. If color on the lighter side feels more like you but you still want to give this a go, why not try an amber-red for something punchy yet soft!
Highlight Curls
Those blessed with beautifully voluminous curls are in for an extra treat this year. That's right, one of the hottest hair color trends of 2021 is based around those with naturally tight curls and we're seriously obsessed.
Now that's not to say if you don't have curly hair that highlights are out of the question for you. However, this particular color trend is all about making the most of those bouncy tresses by cleverly highlighting select curls that enhance the shape, color, and beauty of your hair.
This process works by adding lighter pieces mainly to the ends of your hair. This reflects the light and shows off those spirals curls in all of their glory!
Top Tip:
As much as we encourage making a change and (carefully) trying out different hair colors yourself at home, this is one we'd recommend waiting on until you can make a safe visit to your hairdresser.
It isn't the easiest process and positioning the color in just the right places to pull this off should be left to a professional. Not to mention, coloring can sometimes alter the curl of your hair so you'll want to be certain your tresses are in professional hands!
The Money Piece
Haven't we seen this one before?
Let us explain…
You'd be right in thinking that the money piece isn't exactly a new trend for 2021. After all, we got used to this hair color technique cropping up everywhere throughout the last year!
That said, in 2021, we know this look will continue to soar in popularity therefore we simply couldn't resist including them in our list. 
The money piece is achieved when a slightly lighter (or sometimes much lighter) color than the one you currently have, is applied to two small sections of hair at the front of your face. This instantly adds dimension and definition.
Why else do we, and seemingly everyone else, love this color technique so much?
The main reason is its face-framing abilities! That's right, if you're after a look that frames your features, there's no need to immediately get feathery layers cut in. The money piece will do this for you whilst also enhancing your allover hair color, and brightening your features whilst it's at it. What's not to love?
Top Tip:
If you're feeling stuck in a hair color rut or fancy being particularly daring right now, opt for a pastel shade or rainbow money piece to really mix things up!
Rooty Blond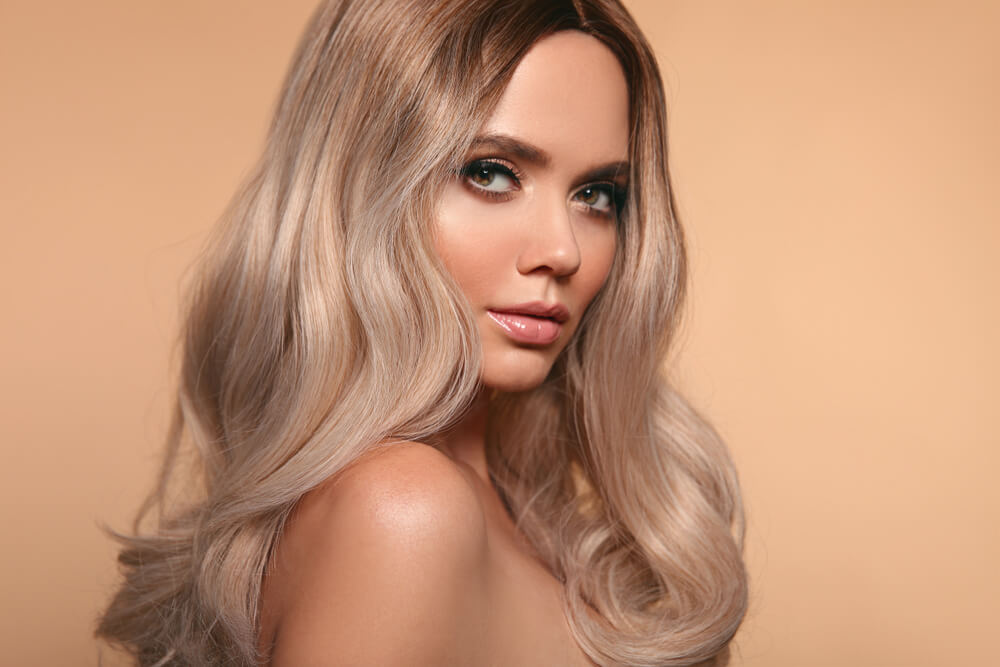 Want to go blond but worry about the upkeep and constant salon appointments? 
Rooty blond is the way to go!
What exactly is rooty blond? It's a color technique that blends your new shade of blond seamlessly from your darker roots. This means you can grow it out with little to no fuss when you want to. Plus, you'll forgo that moment of panic, desperately dialing your hairdresser at the first sign of your natural color peeking through!
Now, let's talk more about the color itself. Not only do we love this one for its convenience, but also for the way it looks so natural. Imagine locks kissed by the summer sun which have now grown through a little darker since winter's arrived. That's the look you can expect from rooty blond and we're here for it!
That said, if your hair color is currently a much darker shade and you still want to try this out, you absolutely can. Speak with your hair colorist beforehand and they'll be able to recommend the right shade of blond to make this look work seamlessly for you.
Buttery Blonde
If going totally blond is your dream, you're certainly not alone. The question is, which shade? After all, there are countless options out there meaning narrowing it down won't be an easy task! So, let us help.
Buttery blond is, hands down, one of the prettiest hair colors we've ever seen, and 2021 is its year to shine. From Rosie Huntington-Whiteley and Elizabeth Olsen to Kate Bosworth and Gigi Hadid, this irresistible color is seriously popular right now and we cannot get enough!
Black Gloss
For something radically different to blond, why not give 2021's darkest hair color trends a go? Glossy black hair is the perfect way to bring glamor back into your life after a year with practically none!
Its sleek, glossy tone is irresistible and makes an instant impact. What's more, the results of any deep conditioning treatment or hair mask will instantly shine through with darker hair. It's super reflective and will look incredibly soft and glossy from the get-go. 
What's the difference between black and glossy black?
We're glad you asked!
Unlike an all-over black color that results in a flatter, more neutral shade, glossy black hair is created through the use of several color tones. From the deepest black to lighter brunette shades, all of these combine to make sure your hair dazzles under the light and gives off a fierce color vibe.
Top Tip:
To maintain your black gloss hair at home between salon visits, use a green-based shampoo. This works to remove red tones that may make your hair look on the warmer side rather than the glossiest one!
Honey Blonde
Without a doubt, one of the sweetest colors on our list has to be honey blond. It was seriously popular all throughout last year and love for it has most certainly endured.
Why? From its overall warm-toned blond to the subtle hint of sweet honey color, this is the shade to opt for if you're looking for something soft and calming. No wonder it's sticking around for another year with qualities like this going for it.
Another reason we love this particular shade is just how well it works both in colder and warmer seasons. In summer your hair will appear bright and beautiful with sun-kissed honey undertones. In winter, you'll be keeping things light and bright with a warmth that works perfectly with darker clothing and accessory options.
Top Tip:
We also should mention that this particular color works super well with shadow roots too. This makes it another perfect choice for those hoping to change or lighten things up without the worry of obvious roots growing through quickly.
Pink Pastel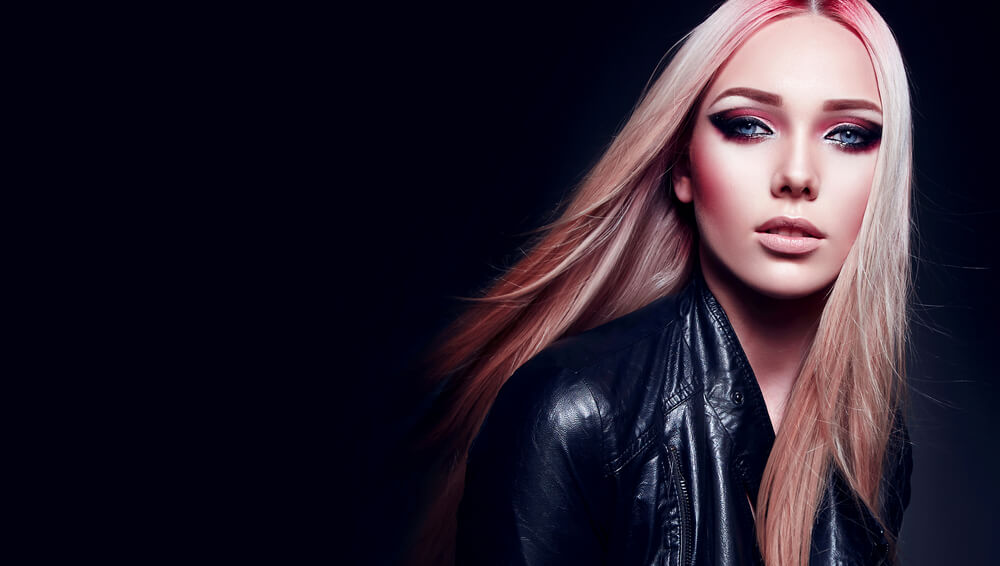 Calling lovers of all things pastel, this undeniably pretty pink shade has you covered for the year ahead!
That's right, pink is back again and it's more beautiful than ever. You can therefore expect to fall promptly in love with this super sweet shade (as we have) and put it at the top of your must-have list for colors to try out over the next 12 months. 
It's a light and playful color that's perfect for those with already blond hair and is even becoming a celebrity favorite!
 If your hair is darker currently, it's likely going to take a little lightening to get it where it needs to be before applying your perfect pink. Therefore, make sure to book in with a professional when you can!
Top Tip:
If this sounds like too much work and you simply want to have some fun with this color, consider a semi-permanent tint that washes out after a few shampoos instead!
Gorgeous Gray
Alongside those wanting to fake those gorgeous gray tresses, we're noticing more and more ladies embracing (and totally loving) their natural gray color. And guess what, we couldn't be happier about it!
As we often feel pressured to cover grays it's about time we felt confident and happy enough to let it shine through. After all, it's a seriously stunning color and one that, as we say, many aspire to through coloring and toning their hair before it grows through naturally!
We're pretty sure the reasons for this color gaining popularity in 2021 are two-fold. A perfect combination of realizing gray is a killer color and the fact that salons being closed means many of us have had little choice but to watch those grays shine out.
 Whatever your reason for adopting this fierce shade, we're certain you're going to look incredible whether it's all-natural or you've had a little help to achieve your icy tresses!
Toffee Toned Hair
In a bid to stick with colors that grow out subtly and beautifully, toffee tones are the perfect way to add warmth and dimension to brunette locks. It's one of 2021's more subtle hair color trends but one we're expecting to see literally everywhere over the coming months!
What's more, much like honey blond, this hair color works beautifully all year round with a blend of darker and lighter shades. Another huge plus (aside from the fact it looks like gorgeous toffee!) is that it brings amazing warmth to your complexion.
Top Tip:
This color can also be done in such a way that it frames your face by bringing lighter tones to bangs or front sections of your hair. So, be sure to ask your colorist to do that though they likely will already. Once you've seen how this color lifts your brunette locks, we'll be surprised if you ever look back!
---