The Benefits of Argan Oil Hair Serum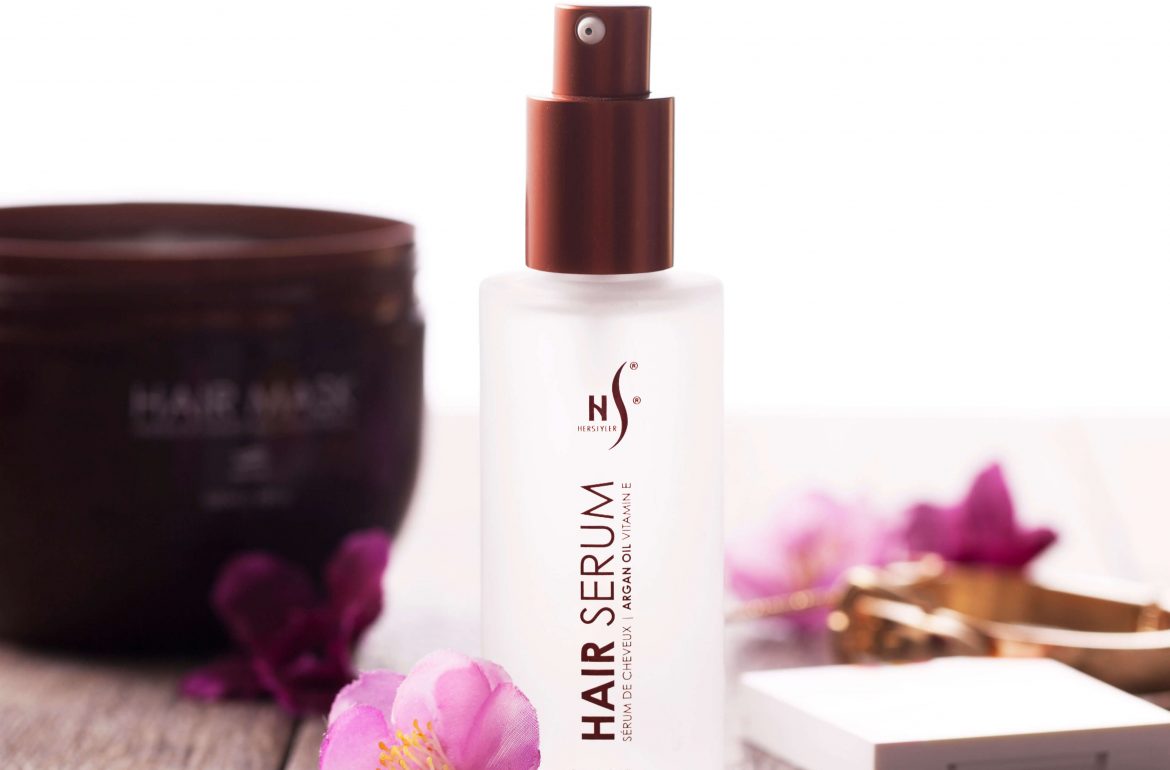 Even those who aren't into hair care will have heard about argan oil at least once in their life. Whether it's a star ingredient in a new, trending hair product or it takes center stage in a shampoo commercial, argan oil is always associated with hydration, shine, and smoothness.
Argan oil has been hailed the hair world's "liquid gold," thanks to its numerous benefits for any hair type. And the easiest way to use argan oil (especially if you're not used to playing around with pure oils) is through a serum, like the Herstyler Argan Oil Hair Serum.
Many think serums are only used to add some shine to the hair after styling. However, this argan-infused serum can do so much more than that. Today, HerStyler will give you the 411 on the benefits of argan oil hair serum, as well as tips on how to incorporate argan oil into your routine.
What is the Herstyler Argan Oil Hair Serum?
This argan oil-infused serum continues to be one of Herstyler's top-rated products, and for good reason. It's rich in (you guessed it) argan oil and provitamin E. Both strengthen and smoothen the feel of your mane, making it look lusciously hydrated and shiny.
Argan Oil
Argan oil is traditionally extracted from the nut of the argan tree by the women of Morocco. While it can technically be used for culinary purposes, argan oil is a cult-favorite elixir used by women all over the world for its plethora of benefits for the skin and hair.
This is because argan oil is rich in so many vitamins and acids that hair loves. It has numerous chains of fatty acids, vitamin E, antioxidants, and more. With all these in every drop, it's no wonder that argan oil is known as one of the best oils to use on the hair.
Aloe Vera
Aside from argan oil, our serum also contains aloe vera, a known humectant that sucks up moisture from the environment and into dehydrated locks. It can also control how greasy the hair feels. So, when paired with lightweight argan oil, it helps to add gloss and hydration to the appearance of your hair without weighing it down.
This serum is great for all hair types, from straight to curly hair. It even works wonderfully on color-treated and damaged hair that needs to feel some love.
Using the Argan Oil Hair Serum
Using this serum is simple and can be done in two ways. After showering but before styling with heat, take one or two pumps of the serum (depending on your hair length) and apply it all over your hair. Another way is to apply directly to dry hair after styling it, which helps tame poofy frizz and add shine.
Not sure if this serum is right for you? Here are more benefits of argan oil hair serum that will surely convince you of its styling and hydrating prowess:
Argan Oil Moisturizes the Hair Deeply
Your hair is regularly exposed to elements that can dry it out, from harsh shampoos to UV rays. Thankfully, one of the biggest benefits of argan oil hair serum is its ability to moisturize dry hair.
Argan oil is full of omega fatty acids like oleic and linoleic acid that help moisturize the hair. They lubricate the outer layer of your hair strands to quench them of thirst.
Unlike thicker oils, like coconut or olive oil, argan oil has a small molecular size. It penetrates the hair much quicker to moisturize it from the inside out, instead of sitting on the outer layer of your hair to merely coat it.
The moisturizing benefits of argan oil hair serum are further strengthened in the Herstyler serum thanks to aloe vera — another powerhouse hydrator.
Argan Oil Adds a Glossy-Looking Shine to Dull Tresses
Another of the most popular benefits of argan oil hair serum is how it adds immense shine and gloss to the hair. Aside from moisturizing your strands, the fatty acid content of argan oil will leave your locks looking lustrous and glowy. HerStyler's favorite part? Argan oil is so lightweight that it doesn't leave your hair feeling greasy.
This is why an argan oil hair serum would be terrific for those with dehydrated hair. Dullness is a common sign that your hair is thirsty for moisture. And an argan oil hair serum will be the best solution for that.
Argan Oil Tames Frizz and Flyaways for a Smoother-Looking Mane
Argan oil is a fave among those with textured hair because it's amazing at taming frizz and flyaways, making your hair look lusciously smooth. Even just a tiny amount of argan oil hair serum can help calm the look of frizzy and poofy hair. This is all thanks to its moisturizing properties.
Frizz has got nothing on argan oil because it's amazing at sealing your hair cuticles. The oil encourages them to lay flat, so no little hairs will be sticking out. An argan oil hair serum is also a great product to use when you're going to the beach. Its frizz-defying properties keep your hair tame even when humidity threatens to make it poofy.
But at the same time, argan oil is wonderful at bringing out your natural hair texture. So, if you have curls and waves in your hair — whether it's natural or styled with heat — argan oil can help make them look more defined without the nasty frizz.
Argan Oil Smooths Down Your Hair, Making Detangling Easier
Another of our favorite benefits of argan oil hair serum is how it makes your hair feel super smooth and tangle-free. Like most serums, this one helps get rid of stubborn knots in your hair. It'll allow you to run your hands through it freely without getting caught in tangles.
Because your hair drinks up all the hydrating goodness of this serum, it will be left feeling soft and easy to manage. That's a huge help when styling usually curly, unruly hair.
Other Ways to Incorporate Argan Oil in Your Hair Care Routine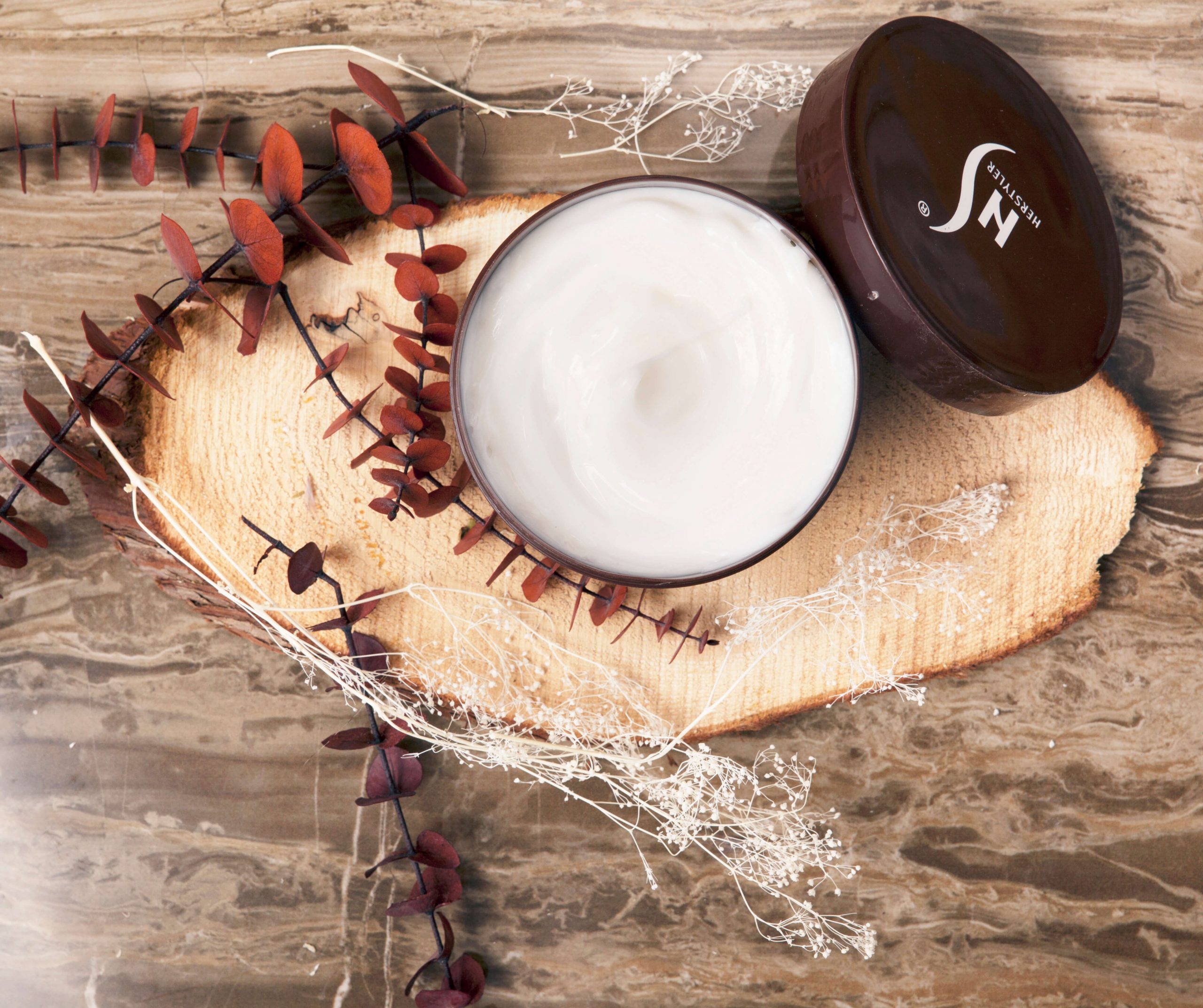 Some people who have had experience working with natural oils or prefer a fully organic hair care routine might experiment with using pure argan oil. This is a terrific way to reap all the benefits of argan oil without any additives.
However, buying high-quality, argan oil-infused products is still a smart move. Products formulated by trusted brands and expert beauticians can combine argan oil with other hair-loving ingredients and superfoods that boost its benefits. This will give you hair that feels stronger and healthier in the long run.
Here are some argan oil-infused products you should consider adding to your daily hair care routine:
Herstyler Argan Oil & Biotin Shampoo

: This shampoo thoroughly cleanses your scalp and hair of dirt and sweat. But because it's infused with argan oil and vitamin E, it doesn't strip the hair of moisture. Instead, it hydrates the hair. It also has biotin to strengthen the feel of your mane and add shine to your locks.

Herstyler Argan Oil Hair Mask

: When your hair is feeling extra dry, an argan oil-rich hair mask is what you need. This mask provides intense moisture. It's a fabulous weekly treatment for parched hair.
After your shower, you can follow up with the Herstyler Argan Oil Hair Serum. It's a great way to cap off a hair routine with argan oil at its heart. Plus, because of the numerous benefits of argan oil hair serum, you know you're feeding your hair the best nutrients and antioxidants to keep it feeling healthy.
If you want every single step of your hair routine to have argan oil in it — from cleansing to moisturizing — check out the Herstyler Argan Oil Complete Hair Care Set, too!
Conclusion
And there you have it — all of the benefits of argan oil hair serum worth raving about.
It's crazy to think that a small bottle of oil-infused serum packs such a punch. It's a wonderful product to use on any hair type. Dull, dehydrated hair can take advantage of its moisturizing properties. Meanwhile, curly, unruly hair will finally be tamed yet defined at the same time.
If you want an all-in-one oil serum that does more than add shine, the Herstyler Argan Oil Hair Serum is definitely for you.
---