The Spring Hair Style That Everyone's Talking About
From Instagram to the red carpet, braided tendrils is the spring hair style everyone is talking about – and we can totally see why! It looks super pretty no matter the occasion, and takes seconds to create. Plus, it's a style that works for pretty much everyone with bob length hair or longer. We're in heaven!
So, whether you're already a huge fan hoping to up your tendril braiding game or you're new to the look and seeking out some styling tips, HerStyler has you covered. Keep reading for all you need to know about this season's hottest hair trend!
What are Braided Tendrils?
Before we get started on the how, let's go ahead and cover the what, just in case this is your first encounter with the wonder that is braided tendrils!
This romantic spring hair style consists of taking the front two sections of your hair, usually around an inch or so wide, and gently styling each into a three-strand braid. This is the basis of the style but, as you'll see below, there are plenty of different ways to wear it and variations for you to try! 
How to Achieve Braided Tendrils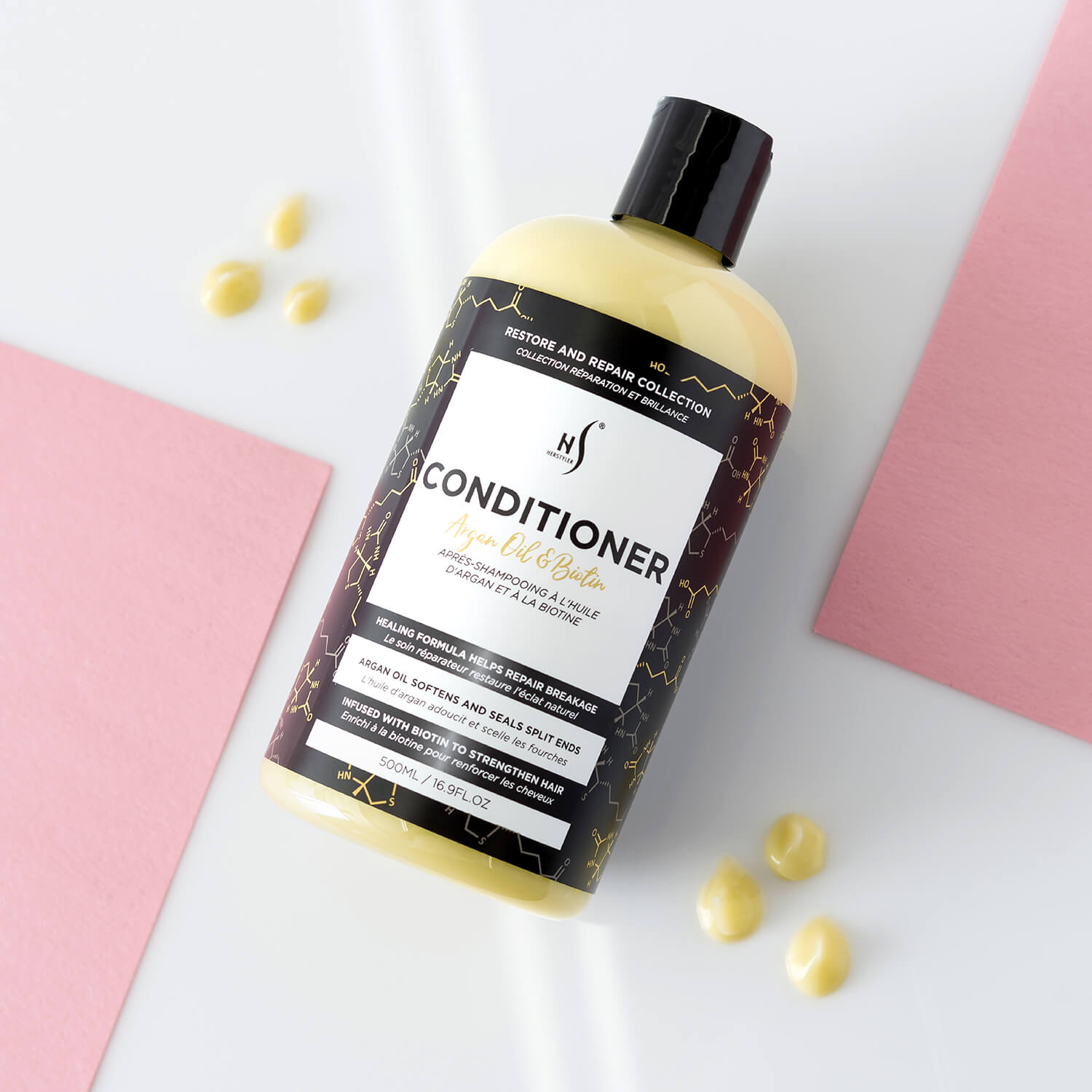 To make the most of this style and have it looking pretty and polished for as long as possible, start by making sure your hair is freshly washed and thoroughly air dried or blow dried before you begin. We recommend indulging here with the Herstyler Argan Oil & Biotin Shampoo and Conditioner combo!
How you style the rest of your hair (the part you're leaving down) is totally up to you. If you're stuck for ideas here, don't worry, we'll get to that later! 
For now, we're concentrating on the braided tendrils themselves! And yes, you can easily achieve this sizzling spring hair style whether you're starting with straight, curly, or wavy hair as long as it's tangle-free. 
Begin by dividing out the amount of hair you want to braid. How much hair you gather will usually depend on the thickness of your locks. As a guide, we recommend taking no more than an inch from the front. This is to create the classic braided tendrils look. However, if you're wanting to mix things up with this versatile spring hairstyle, keep scrolling to our section on other ways to style braided tendrils below!
Once you have the hair separated out from the rest of your tresses, go ahead and secure the rest loosely away from your face with a hair elastic or scrunchy. It doesn't need to be neat, it's just so you don't braid this hair into your tendrils by mistake!
The Three Strand Braid Technique
Now, whilst it might seem simple if you've been braiding your hair for years, the three-strand braid can feel daunting if you've never done it successfully before. But don't fret, we're here to talk you through it. 
First, divide the first of your two sections of hair into three equal parts

Now, holding them securely but separately, cross the front piece over the middle one. This section now becomes the middle piece

Next, cross the back piece over the middle one (so your back section becomes the middle)

Start again, taking it in turns to cross the front and then the back piece over the middle section. You'll start to see the braid magically forming! 

Once you reach the end of the braid simply use a clear elastic to secure it
If you'd prefer to conceal the hair tie, make sure you leave at least an inch of hair not braided at the end. Then, you can simply take a small section of hair from here, loop it around the band and tuck it in to hide it.
Creating Braided Tendrils Without a Hair Tie
If you rather forget about the hair bands altogether, you'll be very happy to know there is a way to create your braids without the use of elastics at all!
To do this, simply follow our steps below…
As before, start with clean, dry hair and separate out the sections you want to braid at the front

Now, instead of brushing it through and evenly dividing the hair into three sections, start by creating two 'holes' or 'loops' roughly a third of the way down the hair instead. Do this by beginning as if you were about to separate the hair into three sections without fully doing so. You should still be able to make out three equal sections. However, the hair towards the bottom shouldn't be separated

Once you have your loops, begin braiding the hair as you did before. This time, it will be more of a wrapping action as you don't want to divide the hair towards the ends

As you do this, you'll notice the braid starts to form both above and below your loops

Once it gets tighter and you can't continue wrapping/braiding the hair, go ahead and loop the ends of your hair through the middle of the braid

Once this is done, you should see that a few small strands of hair have wrapped themselves neatly around the braid towards the ends like a miniature hairband – honestly, it's like magic!

Your braids will stay in place all day long but they'll look totally natural without the need for any accessories to keep them from coming loose. The ideal spring hair style!
How to Style Braided Tendrils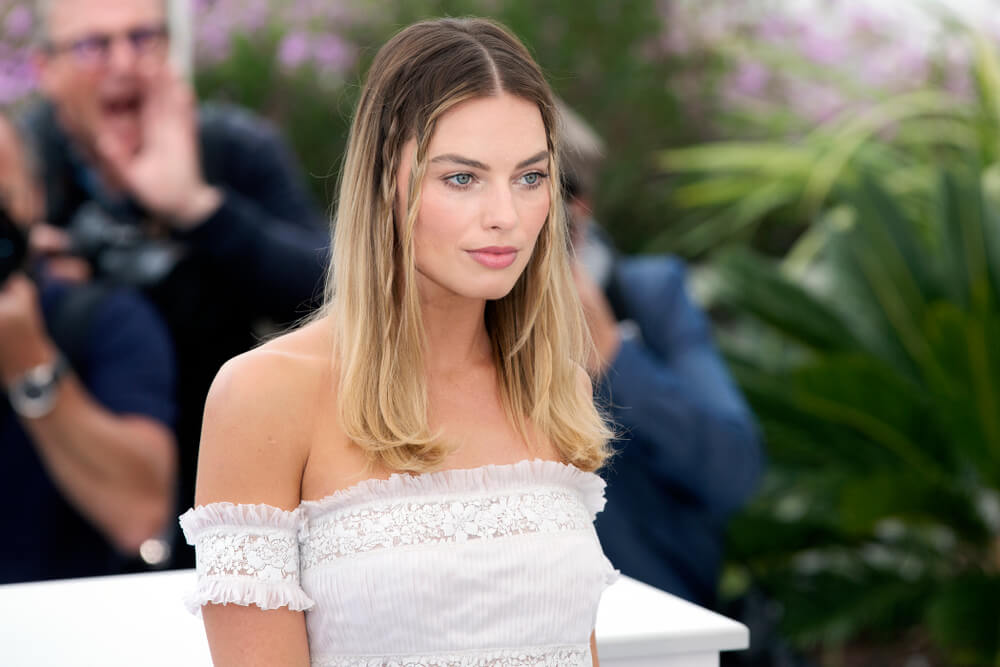 One of our favorite ways to style braided tendrils is to pull them back and secure them in place either with a clear elastic or a fun barrette!
This is a great look for office days but also works perfectly on weekends. Not to mention, we love how relaxed it looks whilst keeping all of the hair away from your face.
And guess what?
The benefits of this style don't stop there!
You can also pull your braided tendrils back before or after styling the rest of your locks into a ponytail or bun. The result is a chic up-do that takes minutes to create but looks like you spent ages perfecting it. This style is ideal for warmer weather and even a favorite of ours for gym days. 
Because who says workout hairstyles have to be dull?
Not us!
Once your ponytail is secured, why not give it a little more oomph with a few sporadic curls running through its length? Grab the Herstyler Rose Gold Titanium 3P Curler so you can easily create whatever curl size you desire for your spring day ahead. You could even mix up your style by running different curl sizes through your ponytail for endless volume and bounce!
Braided Tendrils for Long Hair
Is your hair super long?
Then braided tendrils are the perfect spring hair style for you! 
Not only will your super long braids look mermaid-Esque throughout spring and summer, but they'll also keep your lengthy locks stylishly away from your face in hot weather. As anyone with super long tresses will know, that's the dream!
One of our biggest tips for those with long hair and braided tendrils? Leave a fair amount of hair loose at the bottom of your braids. Whilst braids that go all the way to your ends will still look amazing, having this extra bit of length left loose will make your braids look fuller and bouncier. 
Why?
It's simple!
Since longer hair usually weighs itself down and tends to thin out a little towards the ends, braiding all the way down often means they become very skinny at the ends. If you have multiple layers you'll also probably find lots of small pieces escaping and peeking out, which isn't the look you're going for with braids so close to your face!
So, simply finish off your braids a few inches from the ends of your hair. Your new favorite spring hairstyle will look all the more polished for it.
Braided Tendrils for Short Hair
If you're worried this amazing spring hair style won't work on your shorter locks let us reassure you – it absolutely will.
Unlike other braids that require a fair amount of length to stop them from coming loose, braided tendrils are way thinner. Therefore, you really only need a tiny bit of length to make them work!
If your hair is on the finer side, then try a smaller section of hair to begin with. If it's too thin, simply add a little more until you find what works for you. With shorter hair, your braids will only take a minute or two to finish. So, you have plenty of time to play around and nail your beautiful braided tendrils look for the season ahead!
Braided Tendrils for Curly & Wavy Hair
Want to make your spring hair style even more magical?
We have you covered!
One of the simplest and most beautiful ways to make this look stand out even more is to begin with beautifully voluminous curly or wavy hair. The contrast between this and your braided tendrils is a match made in heaven and we know once you try it you won't want to style your hair any other way the rest of the season!
To get your hair looking bouncy and beautiful, you have two options. If you're lucky enough to be blessed with naturally curly or wavy locks, now is the time to let them shine! 
Braided tendrils look seriously stunning with naturally voluminous tresses, whether you're heading to the beach, out for dinner, to the office, or anything in between! Simply let your hair air dry then treat the ends to a little serum or oil to bring out the shine before braiding the front sections. For this, we'll be reaching either for the Herstyler Marula Hair Nourishing Oil, or the VitaOil Biotin Hair Serum.
If you need a little help achieving those dreamy curls, don't fret! We have the heat tools you need to get your hair looking red-carpet ready for spring. If you love tighter, beachy-looking curls (who doesn't?!), we highly recommend the HerStyler Beach Curler. If bigger, sleeker spirals are your preference, opt for the HerStyler G25 White Zebra curling iron instead!
Curl all of the hair from close to the root right down to the tip before braiding your tendrils. This way, the texture of your overall look follows through to your braids!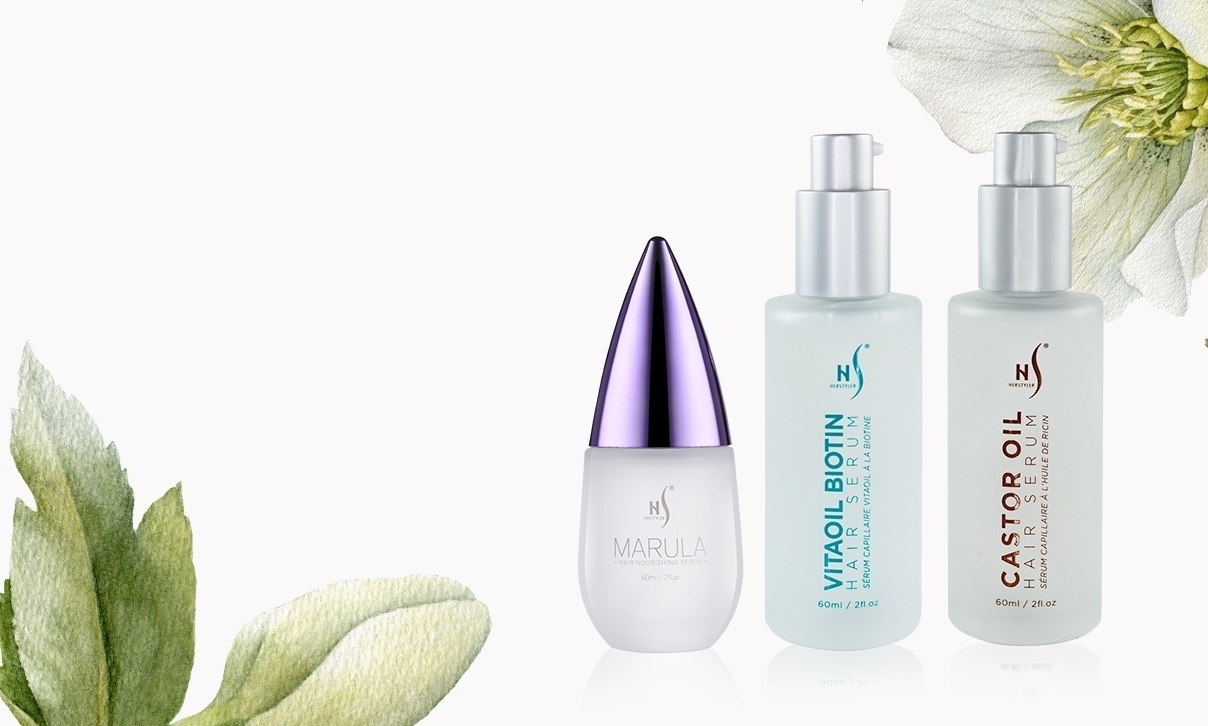 Braided Tendrils for Straight Hair
Though braided tendrils only work with highly textured hair? 
Think again!
We meant it when we said this stunning spring hair style does work no matter the length or natural texture of your hair. That means straight locks look just as beautiful with braided tendrils as curly and wavy hair does. 
In fact, straightening our hair before braiding is one of our fave ways to wear this spring hair style. Especially if we're heading out to an event and want to look polished and chic! Straightened tresses look seriously elegant whilst the braids add a touch of nonchalant glam that you just can't beat! Plus, it's a great way to wear your hair loose and flowy whilst keeping the front out of your face. It's ideal for spring right through to summer!
When to Wear Braided Tendrils
Luckily for lovers of braided tendrils, this gorgeous spring hair style can really be worn anywhere! From the office to after-work dinner plans and from casual weekend outings to your wedding day, the options really are endless. Even celebrities frequently choose to rock this look for red carpet events, as it so perfectly compliments every kind of evening outfit you could imagine!
So, are you as in love with this trending spring hair style as we are? We're betting that's a firm yes! The only question is, which braided tendrils style will you be opting to try out this season? Don't worry, we won't blame you if the answer is all of them!
To treat your mane to some new heat styling tools to elevate your spring hair style even further, check out some of the bestsellers from HerStyler here.
---