6 Romantic Hairstyles Perfect for Date Night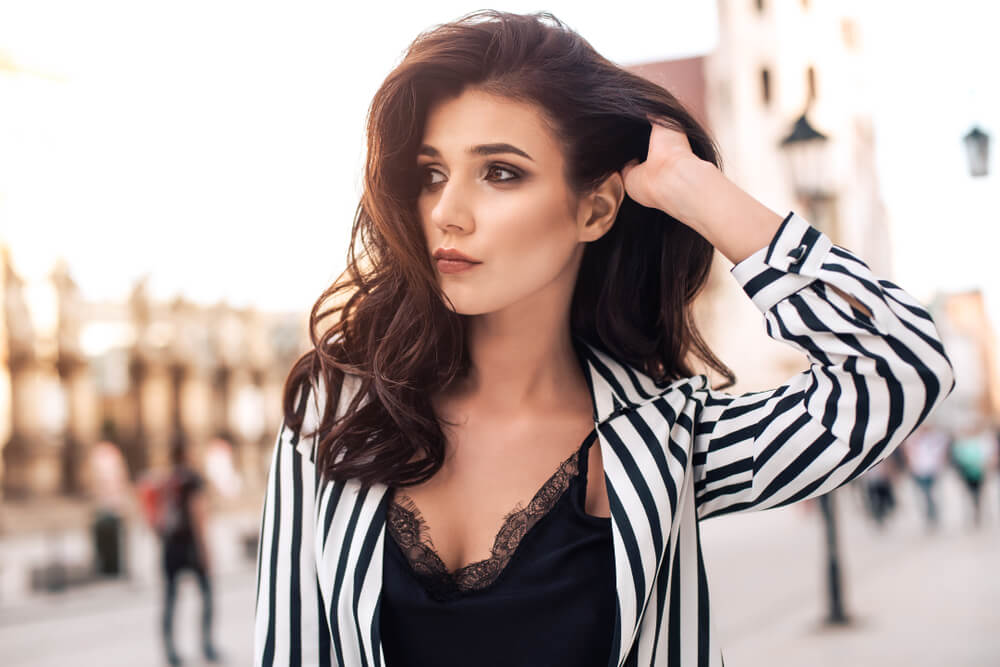 Scoring a date with your special someone always feels like you hit the jackpot. You'll be walking on cloud nine for days just planning out the perfect outfit, what lipstick color you want to swipe on your lips, what to say to sound charming and seductive.
But no matter how giddy you get about landing a date night with the guy or gal of your dreams, you can't forget about your hairstyle. You can't go on a night on the town and wow someone you like with ratty, unkempt hair. You need to put some effort into it and do something a little more romantic than usual.
With Valentine's Day ensuring that romance is all around, it's time to brush up on some of the most romantic hairstyles you can dazzle your date with.
Whether you're the type to go au natural and wear your hair down or be extra and play around with fun and flirty accessories, there are tons of romantic hairstyles you can rock to make that lasting impression. Read on to see some of HerStyler's favorites!
A Lot of Your Overall Date Night Look is Riding on Your Hairstyle
Perfecting a cute evening outfit and a makeup look to go with it is one thing, but it's just as crucial as fixing up your locks in a gorgeous hairstyle for date night too. Apart from your hair pulling your entire look together, it will also make a good impression on whoever it is you're seeing.
It's also a way to lure them into your charms. It's common knowledge that people are traditionally attracted to women with long hair because of the sweet and feminine appearance it gives women.
But in this day and age, we are even more enchanted by women who can express their personal style in their choice of hairstyle, no matter the length, texture, or color. It makes them look put-together, determined, and downright beautiful.
In short, you make a strong first impression on a date if your hair is tidy and stylish. So, you should put as much thought into it as you would your outfit, shoes, and fragrance for the night.
And let's face it — making sure your hair looks good isn't just for the enjoyment of your date. It's also to give you a boost of confidence, too!
The hairstyle you go for will reflect who you are as a person, so make sure to choose something cute but speaks volumes about your sense of style. So, if you really want to knock your date's socks off, express your true self with one of our fave romantic hairstyles. He won't be able to take his eyes off you!
A Soft Glam Look with Loose, Tousled Waves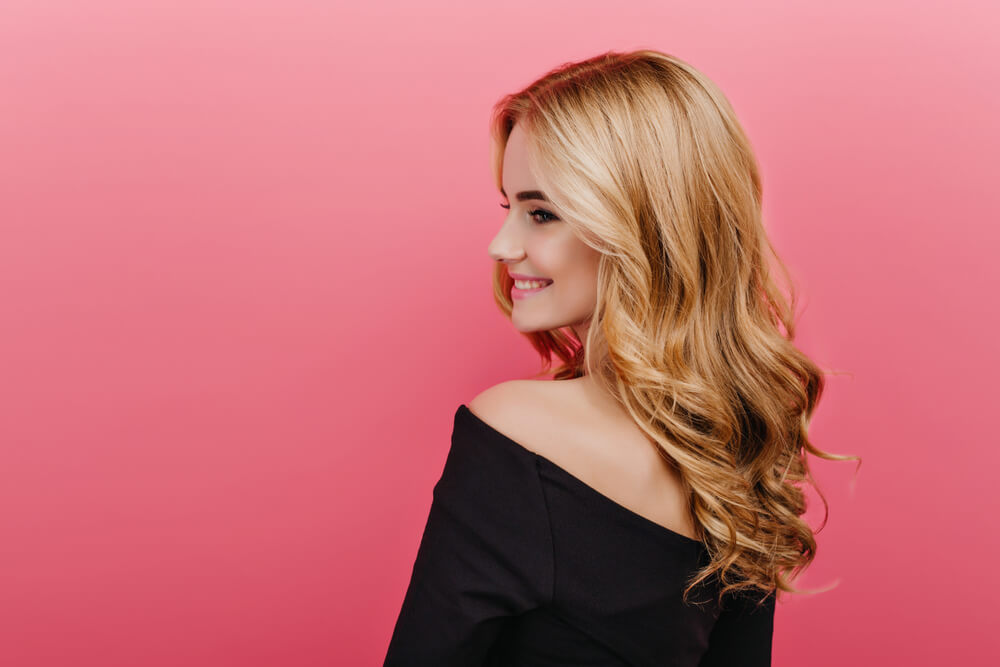 You can't talk about romantic hairstyles without mentioning the classic: loose, beachy waves that scream sultriness.
Date night is the perfect time to go for soft, touchable waves and curls that are glamorous yet relaxed. They're also effortless and look good on all hair types and face shapes. The best part is that you can achieve these voluminous curls with a variety of tools.
The easiest way to get these waves is with a curling wand with a bigger barrel than usual. For this, you can try the Herstyler Extenso Hair Curler. It has a clipless, tapered 25-32mm barrel to help you create loose, effortless curls and waves for a soft yet bodied texture in your tresses.
All you have to do is take one- to two-inch locks of hair and wrap them around the curling wand. The thicker the lock of hair, the more loose the wave will be. Hold it for about 10 seconds and release. Repeat all over your head until you have a luscious mane of sultry, sexy waves.
You can also use a flat iron to achieve these loose waves. For that, try using the Herstyler LED Pro Luxe 1.25" Black Straightener. It's made with 1.25-inch ceramic plates for less heat damage.
Ceramic plates also keep your hair more hydrated vs other types of irons, so your hair looks shiny and healthy. 
To get beachy, romantic waves with this straightener, simply clamp a lock of hair in the iron and twist facing outwards from your face. Point the straightener down to the floor and slide all the way down. When you let go, your hair should have a bouncy, lively curl to it.
A Bouncy High Ponytail for a Balance of Trendiness and Sophistication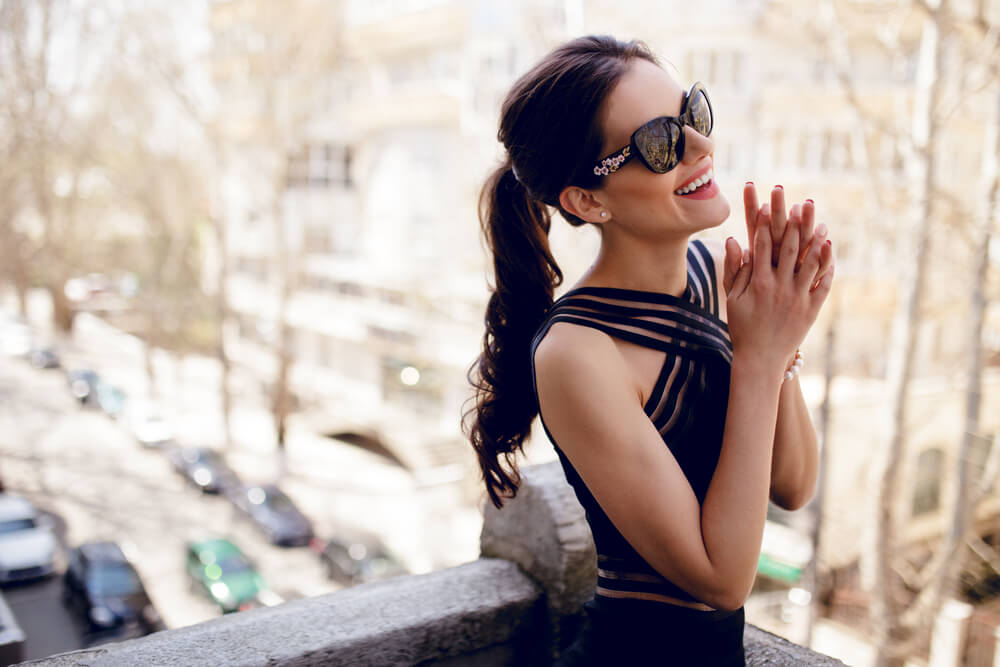 The sleek, high ponytail has become a modern classic for any special occasion. It has also been a favorite among models and celebs, which is a testament to how popular it has become.
It's perfect for adventurous date nights that don't just constitute a casual dinner, but also dancing the night away at a club with your special someone. A high pony gives you a youthful and approachable vibe, leaving an impression of you being fun-loving.
Getting this look is super easy. Just brush your hair upwards towards the direction of where your ponytail will sit. Use a leave-in or cream to smooth down the hair on the crown of your head for a sleek and snatched finish.
Then, secure your hair with a tight ponytail. If you put on the hair tie too loose, your ponytail might not stay high and sleek all night. If you have frizz and flyaways near your hairline, use gel or petroleum jelly to hold them down.
Lastly, take your curling iron and create cute spirals at the ends of your hair for bounce and body.
A Half-Updo with Captivating Curls
A half-updo is a wonderful look that's suitable for day to night. It's among the romantic hairstyles that let you show off soft curls and volume while still looking tidy, since your hair will be out of your face.
First, create soft and touchable curls in your locks. Use a wand with a medium-sized barrel for this, like the 25mm one in the Herstyler Signature Soft Touch Curler. They'll create curls that are springy and have more structure than loose waves, but still have a soft and natural appearance.
Once you're happy with your curls, you're ready to put your mane in a half-updo. Take a small section of hair from each side of your face, right by your temple. Pull them backward and gather them together on the back of your head.
Twist the two locks together and use a hairpin or clamp to hold them together. Now, you'll have full, lush, bodied curls that don't get in your face.
A Wispy, Almost Messy Chignon for Softness and Elegance
The classic chignon is one of the most romantic hairstyles out there, which is why you'll often see it on brides on their wedding day. It's clean, elegant, and exposes the neck and face. But it's even more attractive when it has a bit of messiness and effortlessness to it.
To achieve a messy chignon for date night, gather your hair by your nape and tie it together in a ponytail. Then, wind the ponytail around itself, forming a low bun. Pin the hair in place (you'll want to use at least one at the top and another at the bottom), and voila! A messy yet pretty chignon.
You can also add a few braids to your hair before putting it into a bun for extra attitude. It also pairs well with flowers, beads, pearls, and other cute and girly accessories for a romantic touch that's sure to get your man's attention. 
French Braids for That Laidback, Girl-Next-Door Vibe
Some might think French braids are just for little girls, but when done properly and paired with a matching outfit, they can bring out the sweetness and femininity for a fun and casual evening. They're perfect for date night at the carnival or by the beach or pier.
If you can, make these braids on dirty, second-day hair. Freshly washed hair can be too shiny and squeaky clean. These braids need extra grit and texture for the thickness. If you have no choice but to style it on clean hair, add some dry shampoo for volume.
The trick to making braids look mature and sexy is by tying them up loose instead of tight, like a child would. Start off by parting your hair down the middle. It doesn't have to be perfect — a little messiness makes it look effortless and sexy. Do this with your fingers instead of a comb to make it more natural.
Part your hair into two, and pick a section to start with. Take a thick lock of hair — about three inches wide — by your temple and divide it into three smaller locks. Then, weave them together in a plait.
As you go down your head, grab more of the locks from the rest of your hair to incorporate them into the braid. When you get to your neck area, there won't be new hair to grab and pull into the braid anymore. Just continue to braid the three sections loosely until you get to the ends. Tie it with an elastic band and do the next side.
Wet-Looking Hair for a Daring Impression, Day or Night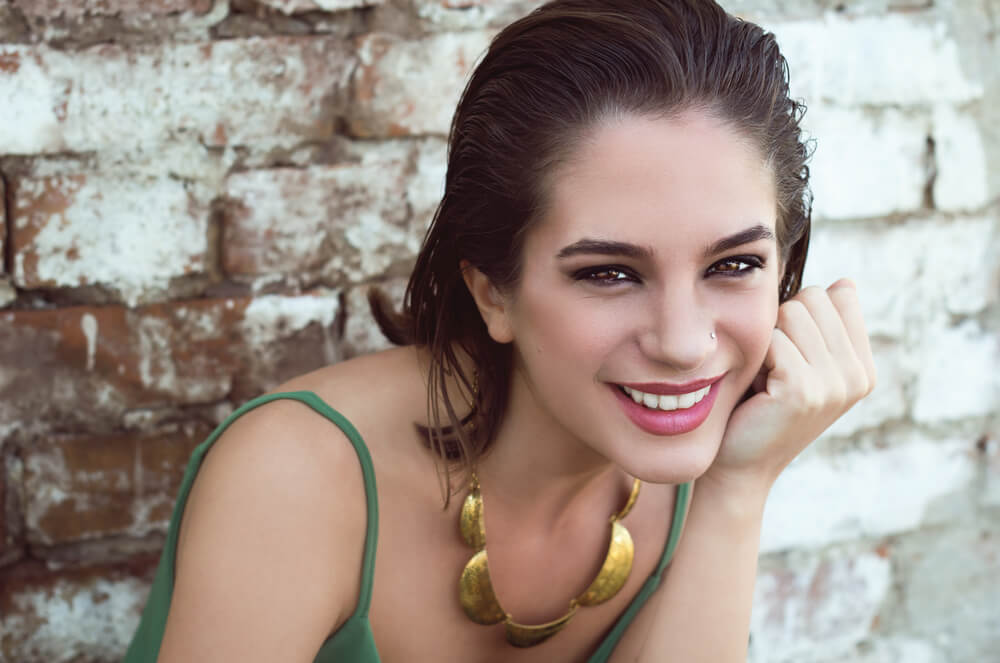 If you want to go the edgier route, you can go for wet-looking, slicked-back hair. This may not be as sweet and cute as the other romantic hairstyles on this list, but it's definitely for the bold, daring woman with a sexy side.
This hairstyle is fabulous for a night by the beach or at a fancy restaurant. If you want to tell your date, "Hey, I'm not your everyday woman," this hairstyle is perfect for you.
After getting out of the shower, scrunch your wet hair with a towel. You want your hair to be damp, not sopping wet. Then, detangle with a wide-toothed comb.
Now comes the secret to the wet look. Mix together your favorite hair gel and cream and run it through your hair with your fingers. Gel by itself will make your hair crispy, while cream alone might make it greasy. Make sure all your hair is coated but not so much that all your locks are sticking together.
Slicking the hair back is important too. This keeps your damp hair away from your face so it doesn't look messy. It also prevents the hair products from transferring to your skin and causing breakouts.
Other Things You Can Do to Make Your Hair Even More Romantic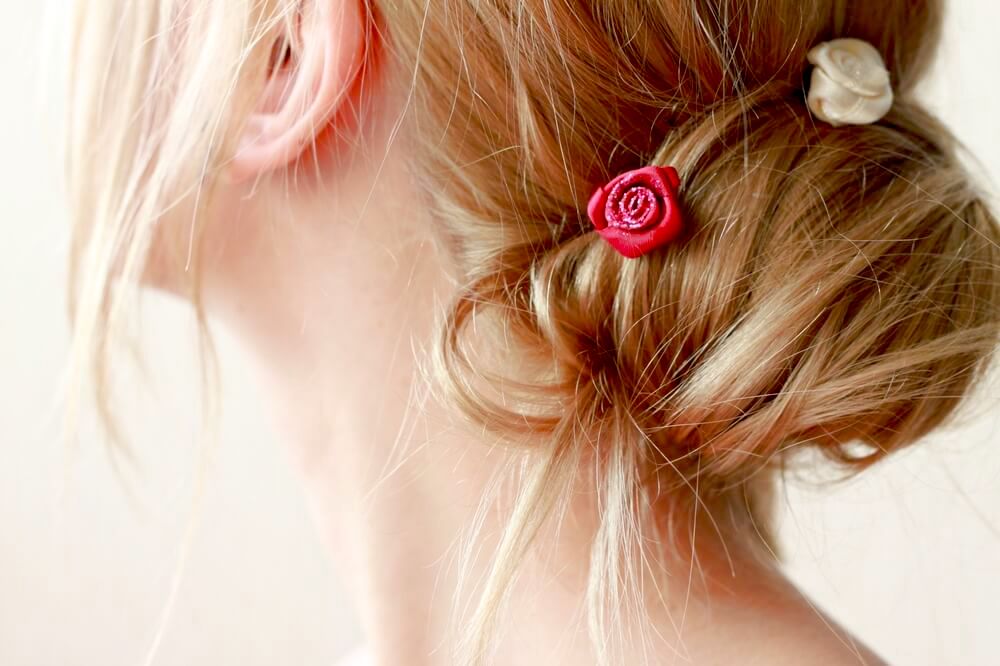 If you're done doing your date night hairstyle but feel like something is missing, try adding feminine hair accessories as a finishing touch. There are plenty of accessories you can add to your look depending on your personal style and what you're doing for the night.
For example, small dried flowers can be a sweet and easy addition to your chignon for that fun and youthful vibe. It goes especially well if you and your date are dining al fresco for the night. For an opulent dinner out at a fancy restaurant, try a golden barrette or headband for a touch of lavishness.
Another way to make your romantic hairstyles jump out even more is by pairing them well with your makeup choices. This ensures that your entire look is cohesive and aligned to your personal style.
Going for a cute girl-next-door vibe? Go for pinky or peachy blushes for a soft flush. Opting for a diva-like, wet, slicked-back hairdo? Add extra highlighter so your cheekbones glow to the high heavens to match the attitude. Match your hair, makeup, and outfit, and your date will be absolutely smitten.
Summary
These romantic hairstyles don't just set the mood or make you look gorgeous on date night (although they do both of those very well too). More than that, they also boost your confidence so that you can be the best version of yourself when spending quality time with someone you like.
A few high-quality heat stylers from HerStyler are all you need to go from flat and boring to bouncy, feminine, and voluminous with these romantic hairstyles. Play around and experiment with accessories and floral arrangements for that extra oomph. Your lucky date will be putty in your hands.
Use any of these romantic hairstyles to paint the town red with your special someone. Sweep them off their feet and don't forget to take a few cute selfies to make the most of your sweet, flirty hairstyle too!
---