What is the Easiest Hair Curler to Use?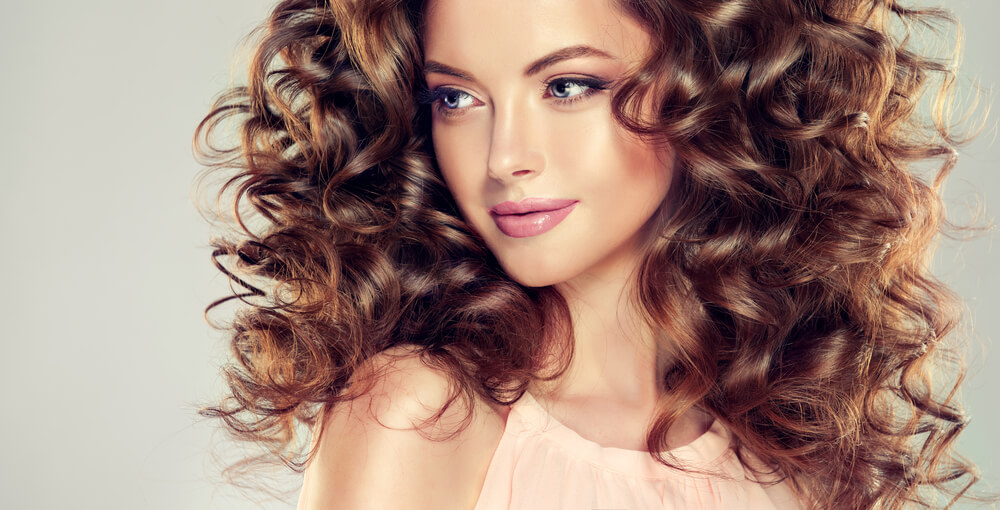 If curling your hair isn't something that you regularly do, then shopping for a hair curler can seem like an intimidating task, simply due to the sheer number of different styling tools out there. Between wands and irons and brushes, where do you even begin?
Well, that's where HerStyler can help. We stock a wide range of different hair curlers, but rather than inundating you with long lists of product recommendations, we're going to tell you all about one particular hair curler that's absolutely perfect for beginners. We'll also share a few tips on what to look for when shopping for an easy-to-use hair curler, so that you can make the very best choice for all of your styling needs.
The HerStyler Beach Curler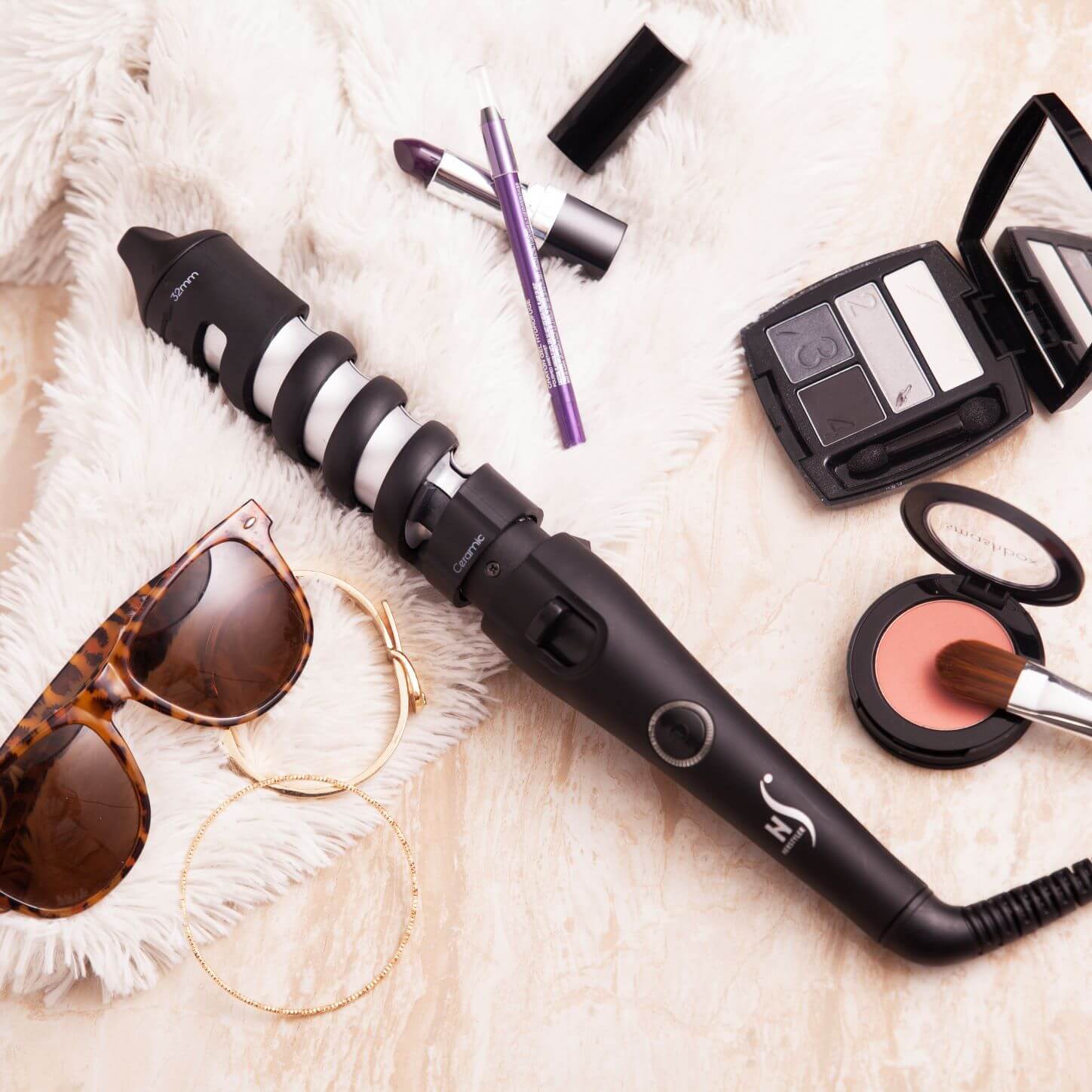 If you're looking for a hair curler that's easy to master yet still capable of creating professional-quality curls, then HerStyler's Beach Curler won't let you down. Let's take a look at some of the key features that make this hair curler well suited for beginners:
It's Designed With a Spring Clip to Hold Your Hair in Place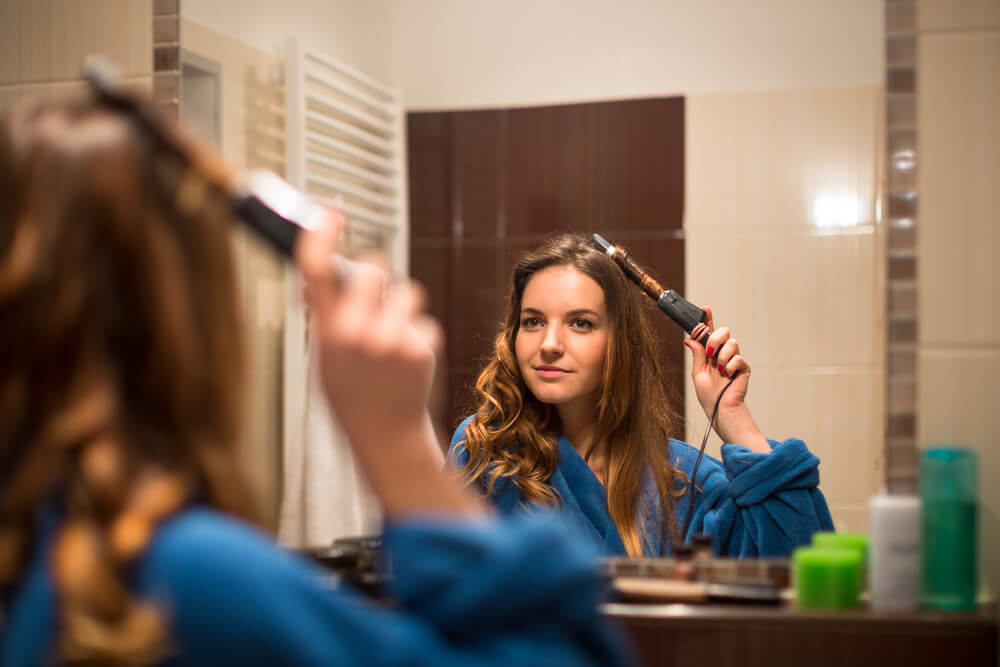 Traditionally, curling irons used to always come with a clamp to hold your hair in place. However, curling wands have recently become popular. These don't have a clamp, meaning that they require some extra technique when it comes to winding your hair around the barrel yourself.
So, if you want a hair curler that's as easy to use as possible, then curling irons that have clips, just like our Beach Curler, are the way to go. 
Just to make things a little more confusing, there are different types of clamps that are used on curling irons. Ideally, you want one with a spring clip. This makes use of a spring mechanism that keeps the hair held tightly against the barrel, as opposed to a clip that you would need to manually hold on to.
Wondering what the difference is when it comes to the type of curls created by curling wands vs curling irons?
Usually, curling irons deliver a much tighter and more defined curl. This is due to how each section of hair is held firmly in place while it is being curled. On the other hand, curling wands provide a more relaxed, beachy-style wave.
With that said, we've designed our Beach Curler in a way that enables it to do both…
It Features Two Barrels in One
The barrel size of a hair curler will determine the size of the curl that you can create. The smaller the barrel, the tighter the curl. 
However, what makes the HerStyler Beach Curler unique is that it features two barrels in one. And no, we don't mean that the barrels are interchangeable – there really is only one barrel. Instead, to alternate between the 19mm and 32mm barrels, you simply twist the top of the curling iron to adjust the barrel size.
This makes it so easy to create a variety of different curl sizes with just one hair curler. Whether you use one barrel size for the entirety of your hair or you switch between both to add extra texture to your mane, this hair curler will quickly have you styling your locks like a pro.
It Has a Ceramic Coated Barrel
Hair curler barrels are made from a variety of different materials, with ceramic and titanium being the most popular. If you're new to curling your hair, then a ceramic-coated barrel would be the better option for you.
Why? Because ceramic barrels are known for maintaining an even and consistent heat throughout the barrel. This is much safer for the hair than the intense heat that titanium barrels can produce, which is why they're ideal for beginners.
The main downside to ceramic hair curlers is that they often don't heat up quite as quickly as a titanium curler, and many don't provide the same level of heat. 
However, that's what makes our Beach Curler different. It's able to heat up to 356°F in just 90 seconds. After this short wait, you'll be able to style your hair to perfection.
It Comes With a 360° Swivel Cord
While it may not seem like a very important feature at first, a 360° swivel cord can make life so much more convenient when curling your hair. 
It basically enables you to twist and turn your curling iron as much as you need to, without having to worry about getting your hand and arm tangled up in the cord. When you initially start to learn how to use a hair curler, chances are that you'll unintentionally end up holding your curling iron in several strange angles, so you'll really be thankful for the extra flexibility that a 360° swivel cord will provide.
It Boasts Negative Ion Technology
If you're hoping for curls that look smooth and defined rather than frizzy and rough, then a hair curler with negative ion technology, like our Beach Curler, is what you need.
Negative ions help to restore how balanced the hair feels. They cancel out the positive ions that encourage frizz and static. This leaves the curls that you create looking soft yet perfectly structured.
Negative ion technology can also help to prevent the appearance of hair damage. When you first start to experiment with curling your hair, chances are that you'll make a few mistakes. Having negative ion technology in place will help to ensure that any mistakes you make won't leave your hair looking seriously damaged.
How to Use HerStyler's Beach Curler
Now that you're familiar with the various features that make HerStyler's Beach Curler a great match for newbies, you're probably wondering how to go about actually using it. Since it has a twisted, spiral-like barrel, it doesn't initially look as straightforward as a standard barrel.
However, this unique barrel design makes this hair curler even easier to use!
To start with, you'll need to turn the hair curler on by pressing its power button, after which a blue light will flick on. Give your curler 90 seconds or so to heat up.
Then, take a one-inch section of your hair into your hand. Hold your beach curler horizontally and place the ends of that one-inch section at the base of the barrel, so that it aligns with the lever clip. Close the lever to lock your hair in place and then slowly rotate the iron toward your roots. As you do so, your hair will neatly fall into the spiral, rather than sliding around the barrel.
Once your hair has been wrapped around the barrel, hold your hair curler in place for 3-5 seconds. If your hair is thin and fine, go with three seconds, whereas those with thick hair will need the full five.
Finally, release your hair from the lever clip and admire the beautiful curl that bounces down!
Looking for an Easy to Use Clipless Hair Curler?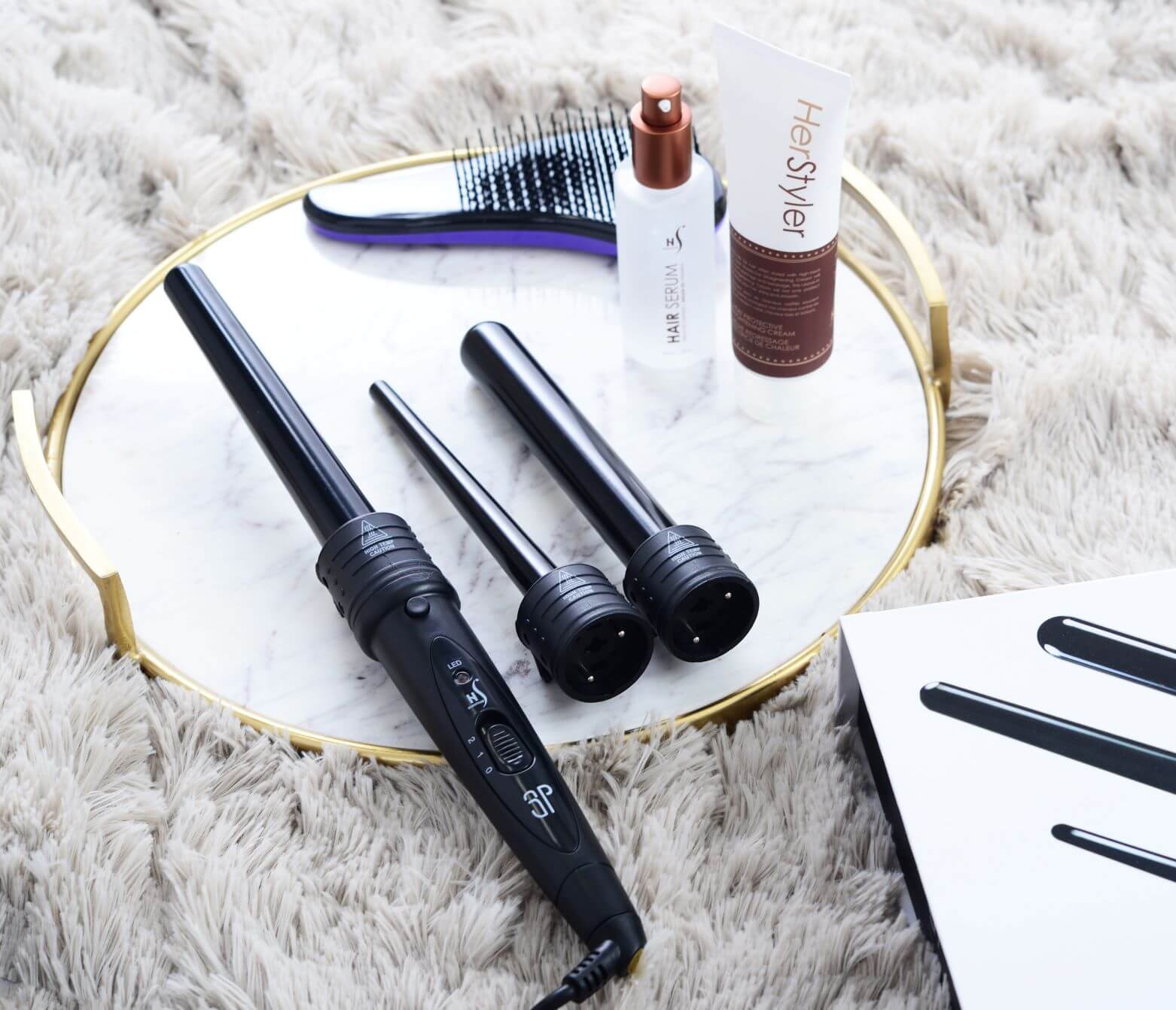 Most people would agree that curling irons that come with clamps are much easier to use than clipless wands. However, if you're ready to put the time into learning some new techniques, then you may want to opt for a clipless hair curler instead.
We would recommend trying the HerStyler 3P Curler. This hair curler comes with three clipless barrels, enabling you to mix and match depending on the type of curl that you want to create. It's ideal for those who want to get more creative with their hair curling technique.
This hair curler also offers two different temperature settings. The maximum reaches up to 400°F, making it perfect for those with thick or coarse hair. 
It comes with negative ion technology too, which will help to reduce the look of frizz and static to give you a smooth and glossy finish.
The one issue that newbies often have with clipless curlers is burnt fingers. Due to the fact that your hair needs to be manually wound around the wand, it's easy to get your fingers in the wrong places. The best way to avoid this is with lots of practice. Do this while your curling wand is turned off, so that you don't risk burning your fingers. With that said, our 3P Curler comes with a heat-resistant glove. So, once you do turn on the heat, your hand will be protected from the high temperatures.
Make Sure That You Have the Right Hair Care Products and Accessories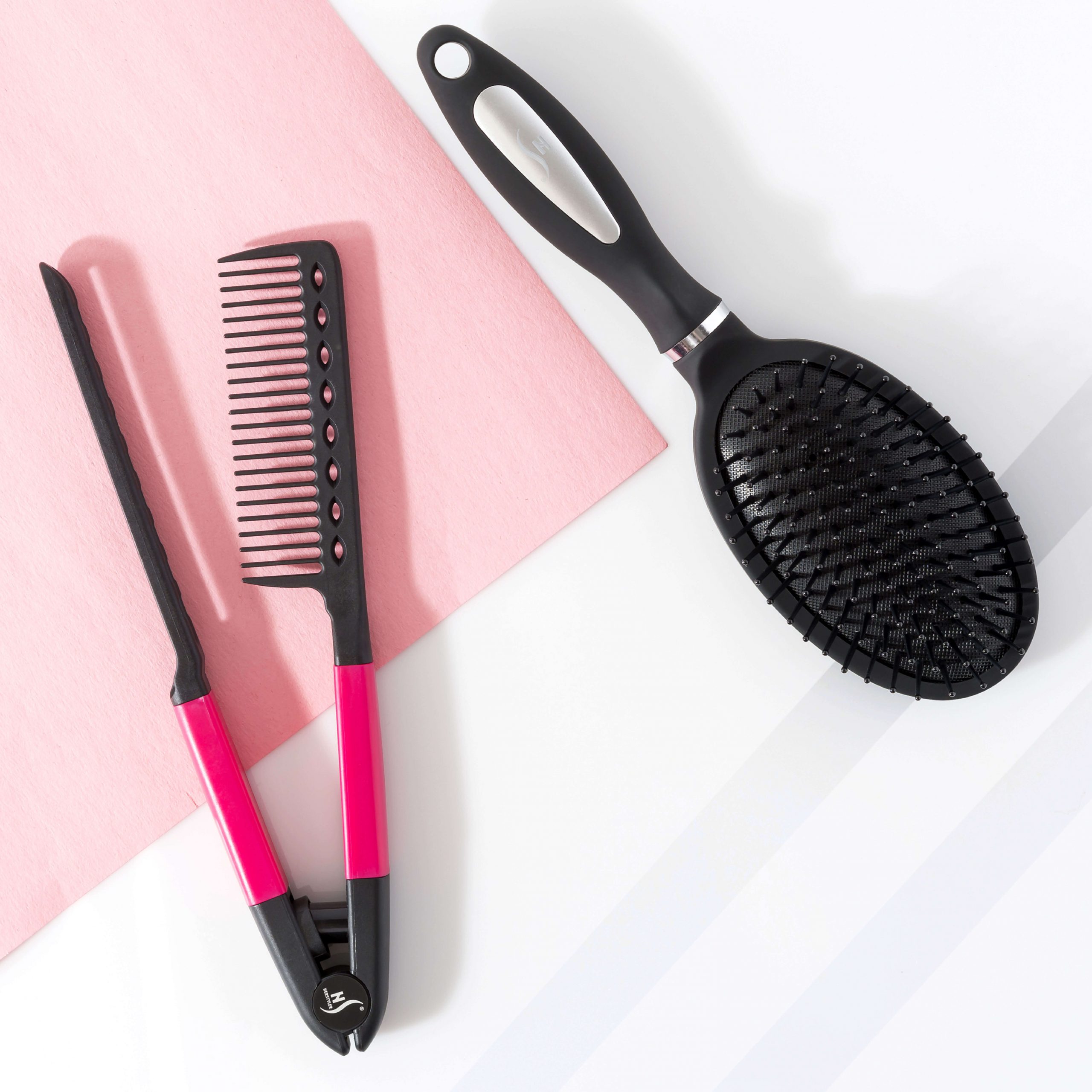 Technically, a hair curler is all you need to create beautiful curls in your hair. However, if you want your curls to look as healthy as possible while also lasting the entire day (and night!), then there are a few extra products and accessories that you should have in your styling arsenal.
To start with, a good hairbrush is a must. If your hair is tangled or knotted, you won't be able to curl it properly. Not only will your curls end up uneven and matted, but there's also a much higher chance of damaging your precious locks.
So, make sure that you have a reliable de-tangling brush to turn to before you begin curling. HerStyler's Pro Detangler Brush is perfect for this. Its extended bristles will make detangling your hair feel effortless, while also giving your scalp an invigorating massage.
Applying a hair serum to your hair before you curl it would also be advisable. Ideally, do this while your hair is still damp. The hair serum will form an additional barrier between your hair and the heat emitted from the barrel. This will go a long way in preventing the appearance of damage. 
If you don't already have a hair serum that you can turn to for this, check out the HerStyler Biotin Hair Serum. As you can tell from its name, it is enriched with biotin. This B vitamin has been proven to help improve how thick and strong the hair feels.
Summary
There's no denying that some hair curlers can be much trickier to use than others. If you're relatively new to curling your hair, then it definitely makes sense to find a curler that's as easy to master as possible, and HerStyler's Beach Curler won't let you down. Not only will it help you to perfect your basic hair curling skills, but, once you do, you'll still be able to depend on this curler when trying to create more advanced hairstyles.
Click here to explore more bestselling hair styling tools from HerStyler.
---