Use Your Hair Dryer to Create These 5 Easy Styles
There's no denying that your hairstyle is one of the first few things people notice about you. It's safe to say that a good hairstyle can make or break your look. This is why it's always a good idea to invest in a quality hair tool that'll help you achieve the perfect finish.
With a hairdryer, there are numerous ways to style your hair, many of which you may have never even considered. That means that you can use it to create stunning hairstyles that you'll love and that won't require a lot of effort. Every day can be a "good hair day" if you use your blow dryer, which is a must-have in your beauty arsenal. Make the most of your blow dryer with these hair dryer styles, and you'll see your mane in a whole new light.
HerStyler has two different types of hair dryers that you can treat yourself to – keep reading to learn about some of the fabulous styles you can create with them.
Bring Those Beach Vibes With Some Beachy Waves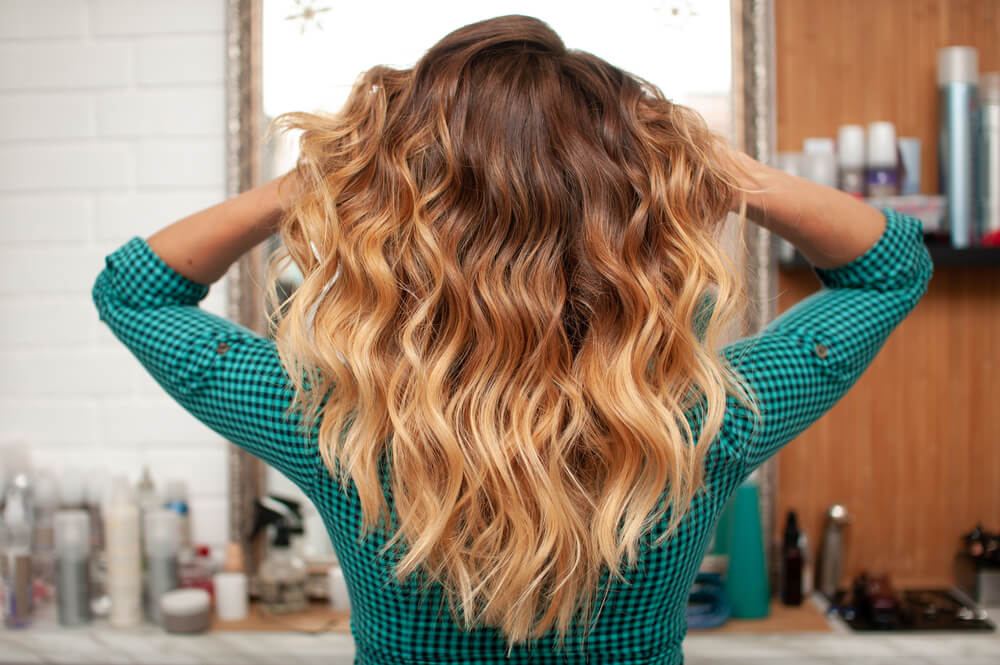 For a good reason, beachy waves are a go-to celebrity hairstyle. Its effortless appearance is flattering to many facial shapes, hair types, and age groups. But if you're worried about how to achieve those wonderfully loose curls without a trip to the beach or a bottle of saltwater, be assured that the tips below will show you exactly how.
How to Get the Look:
Is there no flat iron or curling iron in your arsenal? You can also get beachy waves with a blow dryer. Spritz your locks with a heat protectant when your hair is dry, and apply a mousse to the roots. If you like, you can divide your hair into two halves by using an elastic band or clip. When you've got a portion of hair, grab it and put a half-inch circular brush in the middle of it. Then, use a blow dryer to straighten the brush's ends. Spin the brush away from your face, and pull it down.
It would be best to brush through the same part of hair several times. Once you've mastered this method, you'll have the perfect summer look in no time, making the beachy waves 'do a quick fix for your hair, especially if you're looking for hair dryer styles.
Looking for a more straightforward way to achieve this look? We've got your back! First, wash and split your hair into two parts. Each part should be braided loosely and then secured at the bottom. Finally, you're ready to go after blow-drying your braids and combing them with your fingers.
Add Some Volume to Your 'Do With a Volumizing Bob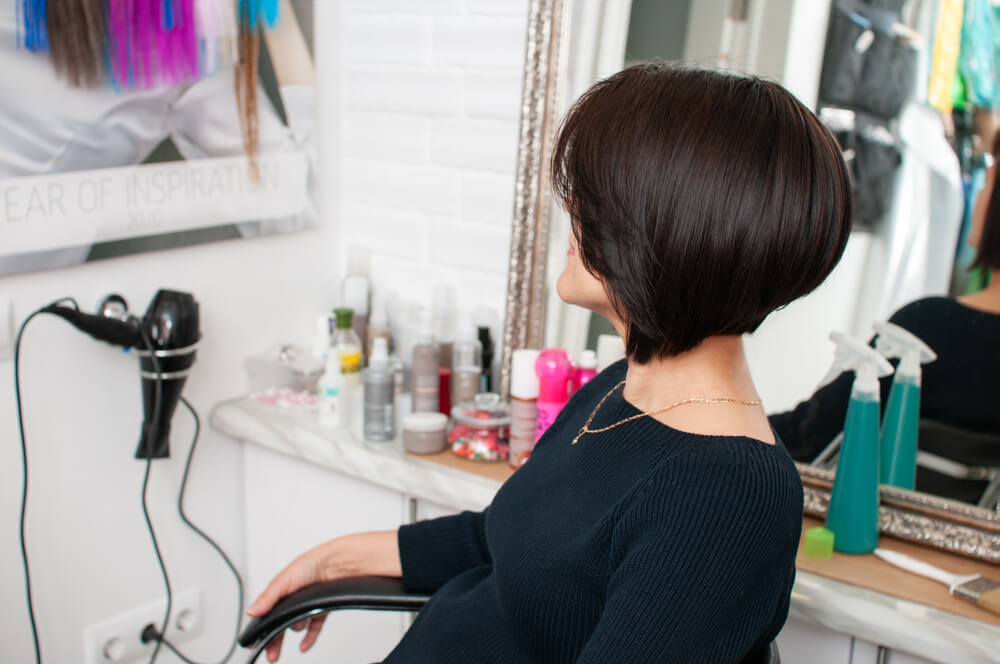 In addition to being the hottest hairstyle for 2021, the bob is also one that will last through the ages. Unless you've been living under a rock since the 80s, this is not the "coiffed" bob you've been picturing. You can dress a bob up or down, depending on the occasion and your style.
A blow-dried bob that doesn't have the appropriate shape will end in disaster. This is why you should opt for layers when you have this haircut. A styling spray will help protect your hair from heat damage, but it can also add "more memory" to the waves you create with a brush and blow-dryer afterward.
How to Get the Look:
Let your hair air-dry about half of the way through, especially if you have wavy or curly hair. Doing so will allow your hair to retain some of its natural movement, especially if you've got wavy hair. Blow-drying curly hair after giving it a good towel dry is also a great idea.
Then, use a flat brush to extend the root of your hair in any and every direction. This will provide your mane with a lift. You could also turn your head upside down for a few seconds as you blow-dry your roots, concentrating the heat on the roots for extra volume.
The bob is one of the simpler hair dryer styles to emulate, so try it now if you're ready to sport a bob!
Extra Volume, Extra Shine With Big, Bouncy Curls
If you have curly hair, you will always be noticed. This is one of those hair dryer styles that can be achieved even if you have thin hair, thanks to the depth and volume provided by curls. Your hair will be even more distinctive because of how unique curly hair looks. This is an excellent option if changing up your look is your goal.
First of all, this isn't a hairstyle for those who are pressed for time! Leave your hair slightly damp after shampooing and conditioning to get the best curls out of your hair. Before blow-drying your hair, spray some heat-protecting spray on your hair. If you use heat on your hair every day, this is essential to ensuring that it doesn't become damaged.
How to Get the Look:
It doesn't matter if you're a curly-haired lad or lass, or if you have poker-straight hair; adding body and hold to your style is impossible without using a curl-enhancing product. Warm-up a pea-sized amount of enhancer in your hands before using a rough comb to distribute the product evenly throughout your hair.
Section your hair and use a barrel brush to curl it away from your face, aiming the heat upwards. Once you've completed a full rotation and have reached the end of your hair, roll up your hair and rest it on your shoulders while you finish a complete cycle. The final step is to brush your hair with several barrel brushes. Removing the curls should be done in stages, so let them cool completely before beginning. Then, holding the comb in your hand and releasing the rings, you'll be left with gorgeous, bouncy waves. So easy, right?
Add Some Edge To Your Pixie Cut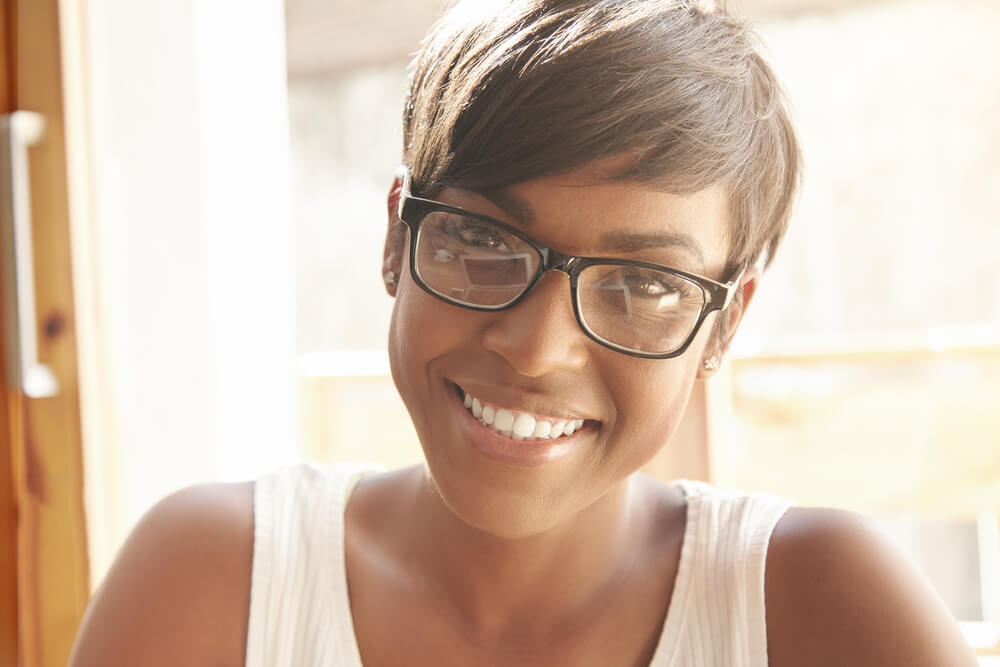 Ever debated whether you should get a pixie cut? Well, the answer is YES! A pixie cut is suitable for women who don't have a lot of time but still want a hairstyle that stands out. Also, pixie cuts are versatile; they can be cute, sophisticated, feminine, or androgynous. Even better, they can be adapted to fit any face shape.
Pixies require less time to style than longer hairstyles because of their shorter length, making them one of the more effortless hair dryer styles to choose. With a bit of dry shampoo, a little texture change, or a different parting of your strands, you can transform your pixie cut into a completely different style to match any mood or outfit. Of course, to maintain the shape, you'll need to visit a salon frequently. However, the pixie grows out beautifully and can be styled in various ways for those who prefer to buy time between trips to the salon.
How to Get the Look:
This is one of the best hair dryer styles to go for because a textured pixie cut adds volume and a fresh new look that is sure to garner you plenty of admiring glances. To style, blow-dry your hair until it is only slightly damp. Using your fingers, finger-comb your hair as you blow-dry with a small amount of product.
Finish with a little bit of hairspray and a spritz of shine spray to keep your hair bouncy all day. If you comb through it with your fingers, your hair will look more natural after the hairspray has dried and the curls have cooled down.
A Sleek, Straight Look is Just What You Need for a Polished Finish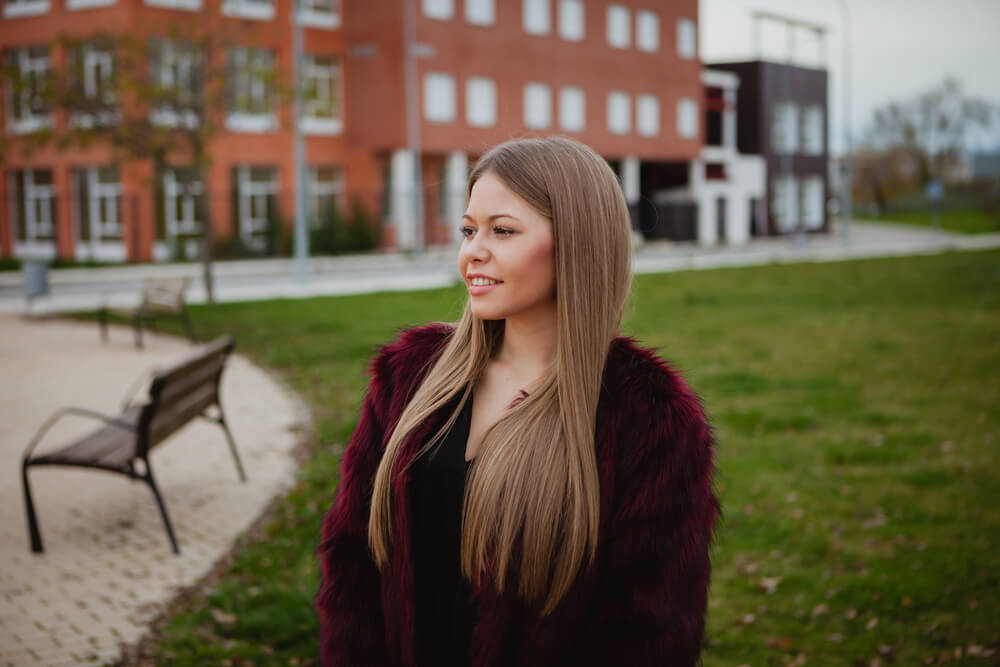 Having naturally straight hair is a stunning look. It is attractive and doesn't need a lot of effort to look good in its own right. Its sleek nature makes it easy to shape into an array of diverse styles. In addition, the hair's flat surface allows light to bounce off straight hairstyles, resulting in an abundance of natural shine.
The oils from your scalp can easily travel down the hair shaft, making it naturally healthy. This is one of the reasons why straight hair is a significant plus. It's time to rediscover your natural beauty and reconnect with your beautiful texture!
What's incredible about this look is that you only need a blow dryer to create it. However, it's one of the more straightforward hair dryer styles out there.
How to Get the Look:
To begin, prep your hair by towel drying and dampening it. Apply a heat-protectant serum and some straightening styling balm or cream to your hair to avoid damaging the strands. Then, make three equal sections of hair with a comb. Make a center parting, then pin up the two side segments of your hair.
After that, divide the back section of hair in half horizontally. It would help if you only clipped the very top of the hair; the rest should be left in place. Keeping your hair damp is the key to straightening it with a blow dryer.
Spray your hair with a water-filled spray bottle before styling. Start at the roots of your hair and work your way to the ends with a round ceramic brush. Directly heat the hair by following the path of the brush with the dryer. The heat will be evenly distributed if you keep the tension consistent (and preferably tight). Using a round brush, blow-dry the hair in a circular motion, creating a uniform texture.
You can achieve the sexy, straight style you've been looking for once you've completed the back bottom section of your hair. A pretty simple hair dryer style when you get the technique right!
Need a bit of that firm hold action? A bit of hairspray can help keep the style in place if you'd like a little extra security.
Serious in the Front and a Party at the Back With This Straight-Fringe, Wavy Back 'Do
If you've got a head of curly or wavy textured hair and you're wondering if bangs can really suit you, your answer is yes. However, if you have bangs, you'll need to pay even more attention to your blow-dry style than the other hairstyles.
Wondering how to deal with an unwanted fringe? Don't worry if you decided to go with bangs but later realized they weren't for you. When your bangs are growing out, styling them can be difficult, but all it takes is time and persistence. You may be able to grow out your curly bangs in just a few months, depending on how quickly your hair grows and how short you cut them.
But, don't give up hope just because it takes six months to a year for some people. Ask your hairdresser if you're unsure how to style your hair while it's growing out. In the unlikely event that something goes wrong with your curly shag, don't get too stressed out about it! Here are some pointers on how you can get this edgy style with a hairdryer.
How to Get the Look:
Straight, wavy or curly hair – it doesn't matter what type of hair you have because this style will suit you.
It's critical to use a heat protection spray, serum, and smoothing cream or fluid when smoothing out a curly fringe. Then, to ensure that your bangs are perfectly straight, blow dry them with a straight brush, either straight across the forehead or off to the side!
Summary
Maintaining your gorgeous locks can be an ordeal on its own, but it doesn't have to be. With HerStyler's top-notch hairdryers, it's the only tool you need to attain the perfect hairdo. You can create all of the hair dryer styles that we've mentioned above, all with one hairstyling tool.
Learning and perfecting a hairstyle takes a lot of effort, which is why practice always makes perfect. Have you been inspired to try out some of the hair dryer styles we listed out above? In any case, we're sure that you'll rock whichever style you decide to pick
For more hairstyling tips and tricks, head over to the HerStyler homepage for all the deets.
---