9 New Year Hair Trends Perfect for Long Hair
Whether you've finally managed to grow out your hair or you've opted for extensions to achieve those gloriously lengthy locks, we bet you're eagerly awaiting the next twelve months and all of the new year hair trends that come with it!
With only a few weeks left in the year, we at HerStyler couldn't resist rounding up all of the new and exciting styles and trends we plan on trying in 2022. From the sleekest long ponytails and laid-back braids to long loose styles and trending new year hair colors, we won't blame you if you start rocking these looks a little early, especially if it's for NYE!
Multiple Decorative Clips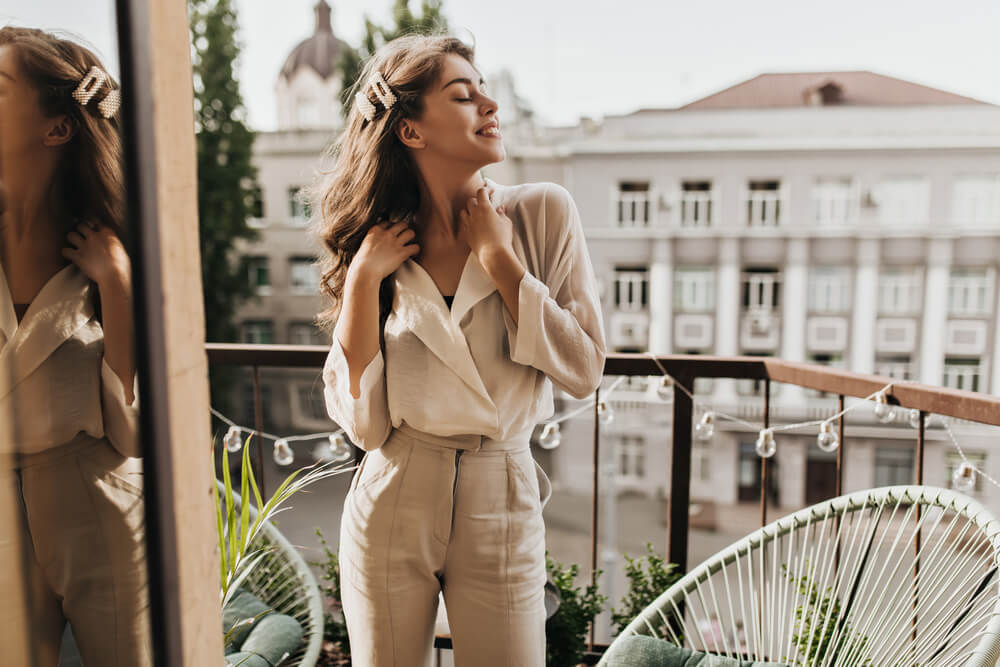 If you thought hair accessories were big in 2021, just wait for next year! We're fully expecting our love of hair embellishments to flourish over the next twelve months with OTT styles becoming even more of a feature in our daily outfits than before. Expect to see plenty of oversized pastel scrunchies, headbands, bows, and, of course, decorative clips!
HerStyler has always been a fan of barrettes and slide-in clips, so the fact that there are so many incredible styles to choose from these days makes us very happy! They're perfect for adding a finishing touch to any outfit day or night. Not to mention, they're ideal for keeping long looks looking styled and out of our eyes!
Opt for clashing colors and fabrics, or choose clips in complementing shades (or both!). Whichever clips you decide to add to your accessory collection, just take this one small piece of advice; more is more! 
Sliding three or even four clips into your hair just above your ear, whether they match or not, will look totally intentional, not to mention incredibly chic! We especially love this look on long hair that's been freshly washed, blow-dried, then styled into loose curls with our favorite 5P curler. It comes with five barrels so you can choose the one that best suits your hair length and texture now, and if/when you decide to cut your hair in the future!
High Wrapped Ponytail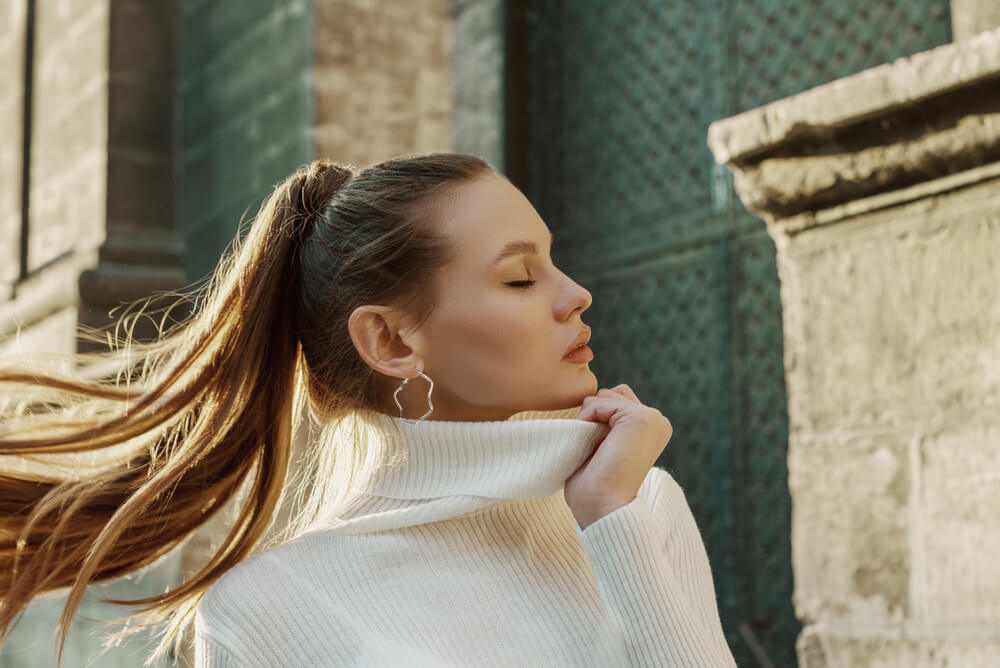 As proud owners of super-long tresses, we'll never underestimate the power of a good high ponytail.
Nodding along?
This next style is all you!
Throwing our hair into this quick and simple up-do is a common occurrence for most of us, but is our go-to style lacking? Well, now that we've seen this incredibly chic, red-carpet-worthy wrapped ponytail, we think it might just be. Cue the next of our fave new year hair trends.
Unlike our regular thirty-second style that involves either flicking our hair over or pulling it back with our fingertips and securing it in place, this look takes just a little extra prep. But trust us, it's totally worth it!
The style is all about clean lines and a sleek finish so you'll want to get a good de-tangle brush or comb involved to make it look nice and neat. Brush all of your hair upwards towards the top of your head and secure it in place with a clear elastic. Once that's done, take a small section of the ponytail and wrap it around the band to conceal it. Then, simply secure it in place with a bobby pin at the end.
You can leave it there but we have a suggestion…
Since long high ponytails like this look so sleek, we say go the extra mile and straighten out the length of your hair with our Forever Black ceramic flat iron once your style is in place. This will give your pony extra swish and will even make the look of your locks shine more brightly than usual!
Sleek Large Barrel Curls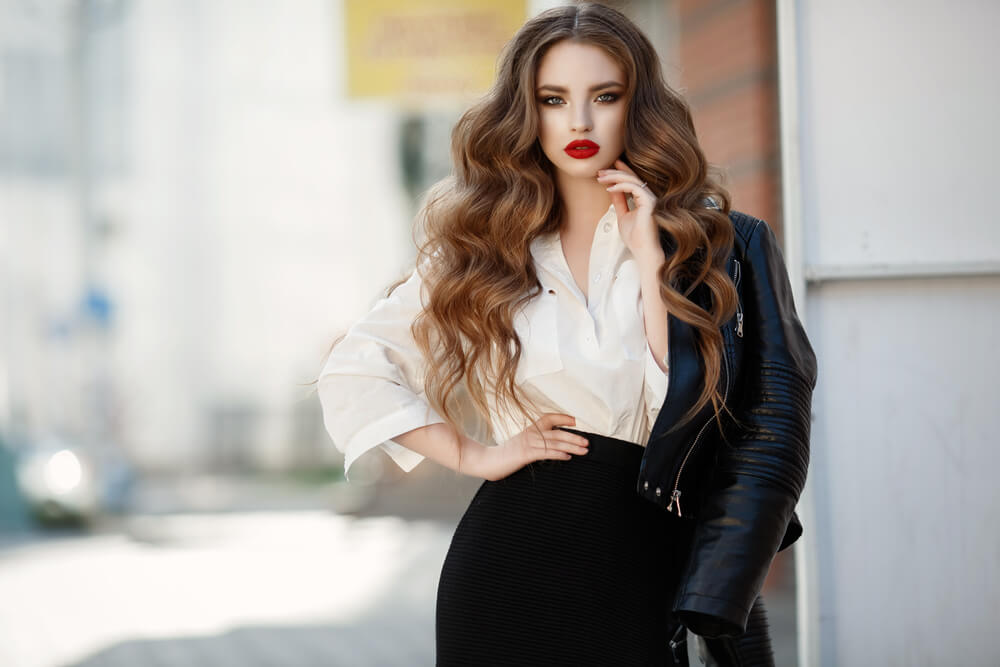 If you're on the hunt for new year hair trends you can wear before the clock even strikes midnight on the 31st, we have you covered. This show-stopping trend is a winner for New Year's Eve and we fully intend to style our long hair just like this for the big night!
Though we definitely support washing and conditioning your hair with our irresistible Rosehip and Sage duo (to make sure it feels luxurious and looks extra shiny before styling), we do recommend going lightly with the conditioner before you attempt this one. After all, if your hair feels too silky soft, you'll have a hard time keeping the curls in!
Before drying your hair, make sure it's prepped with our Heat Protective Straightening Cream first. Once it's dry, go ahead and reach for your Grande Curls wand. Wrap your hair from your eye line to the ends and hold each section in place for no more than 8-10 seconds. 
Once it's all curled, use your fingers tips to volumize the roots and add a generous spritzing of the Herstyler Perfect Hold Hair Spray to keep it in place all evening long.
Buttery Blonde Hair Color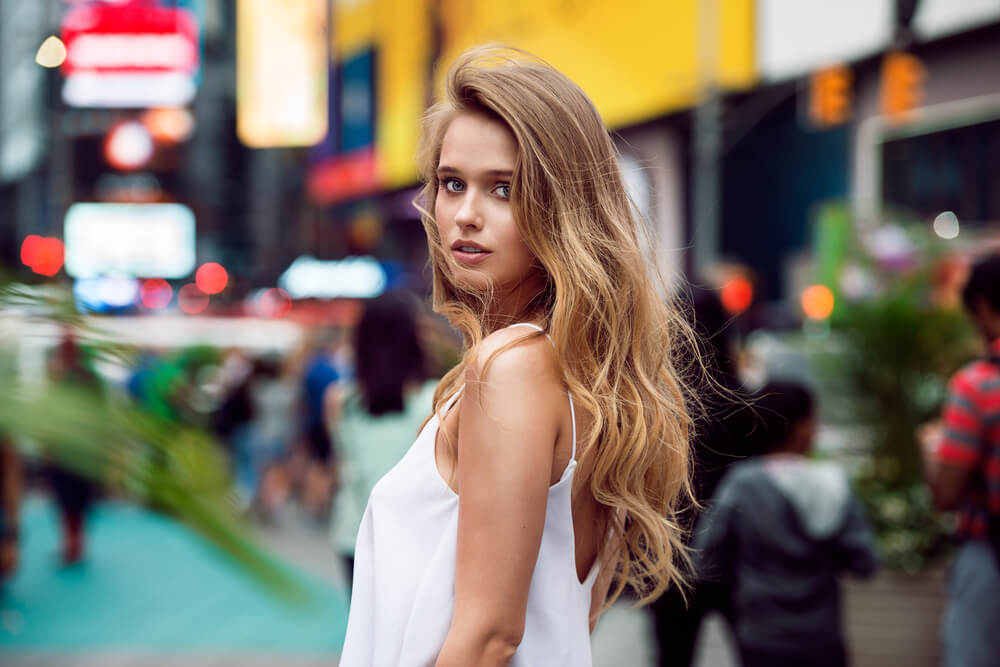 When it comes to colorful new year hair trends, we're always excited to see all the newest and most beautiful shades that arise! For 2022, buttery blonde hair is an undeniable favorite.
Why?
It's so pretty and totally versatile!
This stunning shade is the perfect blend of light blonde and soft caramel. It's soft and warm and therefore works no matter the season. Not to mention, it suits pretty much every complexion thanks to its blended, multi-tonal finish.
If you feel confident enough to try this one for yourself at home, we won't stop you. That said, we do recommend you bear in mind that this particular shade isn't one flat color and really benefits from a professional eye when it comes to getting the right blend. If that concerns you, we recommend booking in at your preferred salon instead.
Should your hair be on the lighter side, you could also think about whether you want to go for all-over color, or you simply want to blend this new shade with the one you already have. It'll look incredibly beautiful and natural, plus, the grow-out is never as noticeable.
Don't mind us, we're just off to start pinning images of this perfect hair color for the rest of the year!
Statement Headbands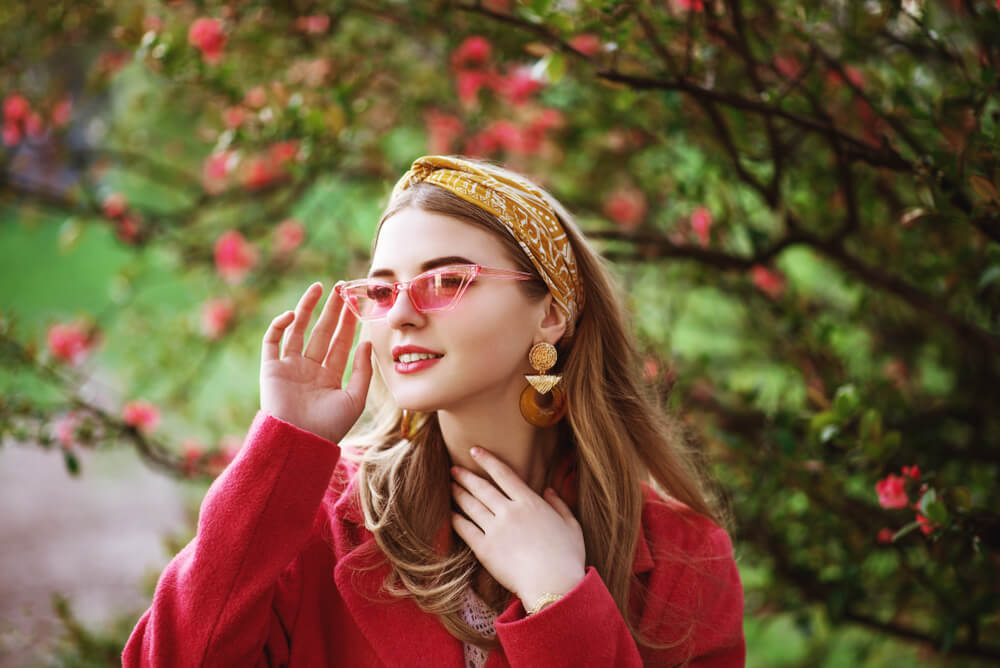 So we already mentioned hair clips, now it's time for head bands to shine! One of the many reasons we're so into these simple yet super effective accessories is they're so easy to wear and they look incredible with long hair.
Why else?
The reasons are truly endless!
Headbands, much like clips, are the quintessential finishing touch for any and every outfit in your wardrobe. They work day or night depending on the style, plus, they keep your hair away from your face in the prettiest way possible!
Our advice? Opt for a couple of statement, printed headbands you know will work with the other more neutral items in your closet. Then, choose a few plainer bands you can throw on no matter what you're wearing. In particular, we say go for silky bands that will be kind to your hair. 
Also, braided headbands will continue to be huge in 2022 so feel free to stock up on these beautiful, inexpensive accessories for one of 2022's hottest new years hair trends.
Natural Red Hair Color
No new year hair trends list could be complete without at least one striking hair color to fall head over heels for. Luckily, 2022 has plenty, though we do have a few clear faves. One of those is of course this stunning natural red shade.
Over the next twelve months, HerStyler fully expects to see hair colors move towards the more natural-looking end of the spectrum whilst the more obviously dyed, more shocking shades will be less popular.
We're totally fine with that if it means stunning shades like this one are on our radar! If you fancy a switch up from blonde or light brown or you're already a redhead but would like to enhance the deeper red tones in your long locks, ask your stylist to re-create this mesmerizing copper shade. It'll work year-round and will make you feel brand new for the year ahead.
Half Up Half Down Hair
We're all for simple new year hair trends that take just a couple of minutes to complete, especially when they're as pretty as this half up half down do, complete with a silk hair scarf!
This style will look particularly perfect in the summer, thanks to its laid-back beachy vibes and floaty hair accessory. That said, by switching out the color and print of the hair scarf you tie into your long locks, you can give this look a seasonal update no matter the time of year.
If you fancy rocking the look in spring, opt for a cute yellow or light green scarf to represent the changing season. If it's summertime, pinks and yellows are always a good choice. By the time we roll back around to the winter months and the festivities kick in, opt for deep reds or maybe even something with a touch of sparkle. Of course, if you wanted to try this look now, you could always opt for the last suggestion over the coming weeks!
Finally, when it comes to styling your hair for new year hair trends like this one, we recommend keeping your long locks looking natural. Freshly washed and air-dried lengths are great for this particular style. That said, if you're wearing it for your evening plans and want a more polished look, go ahead and use our Signature Soft Touch Curler to add a few loose curls into freshly washed tresses for an extra touch of glam!
Natural Looking Lengths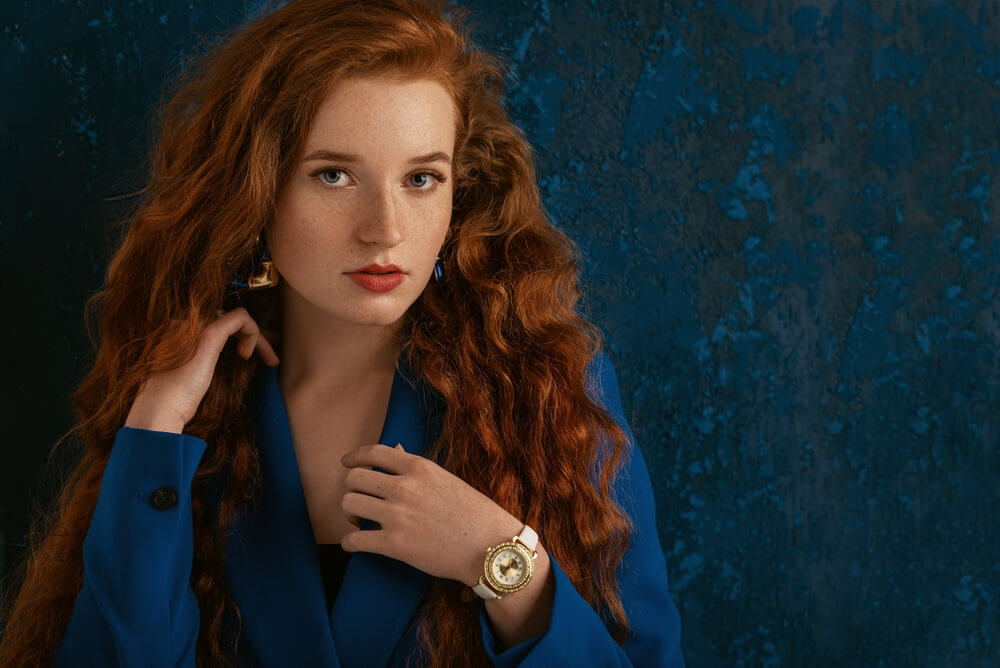 Just as we expect hair colors to lean more toward natural-looking shades, 2022's new year hair trends for daytime looks will be all about your hair's natural texture.
If your hair is naturally very curly but you usually straighten it out, consider letting it bounce up and be free for a simpler, more relaxed appearance. Perfect for summer and winter alike, wearing your hair how it naturally wants to fall is always guaranteed to suit you, no matter how much you think it won't!
Similarly, if you're always battling to keep those curls in place when it wants to fall long and straight, that'll look stunning too. Less hair spray and fewer wraps around your heated curling wand will put your hair in great condition as well.
The key to natural lengths that don't frizz out and look unkempt?
A great shampoo, conditioner, and hair care set. So treat yourself!
Choose formulas with ultra-moisturizing ingredients so your hair has all it needs to thrive. If you get it off to a good start, it'll especially appreciate fewer sessions with your heated tools too!
Three Strand Braids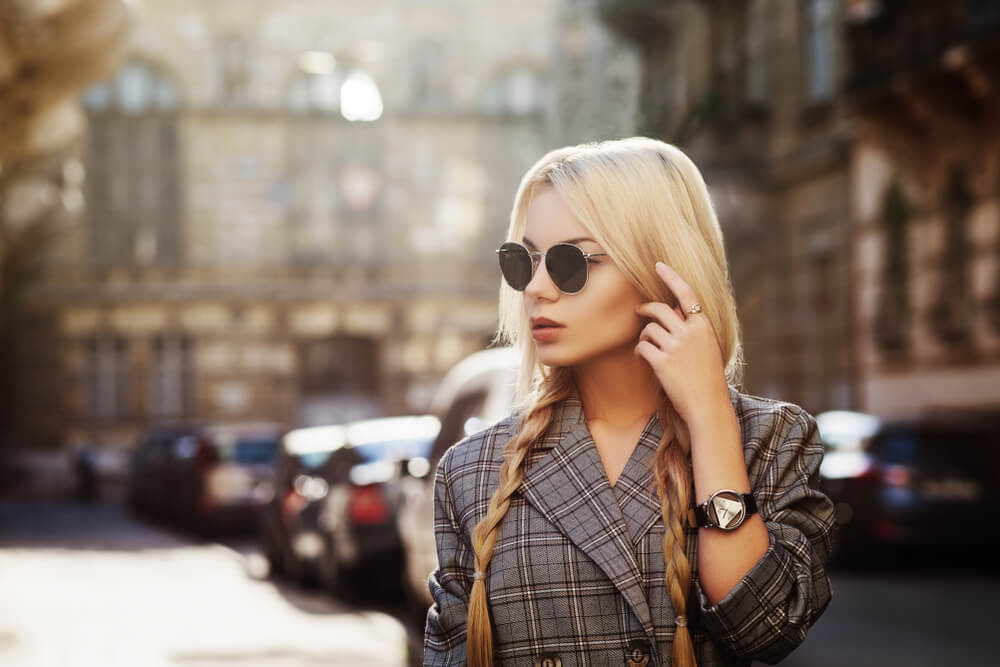 Haven't worn two braids since kindergarten?
Trust us, now's the time to start again!
This surprisingly stylish look is honestly one of our top new year hair trends. It's easy to create, stays in all day and, though we were surprised ourselves, works for both off-duty days and more formal events!
Our top tip for this one is simply making sure your hair is thoroughly brushed through. Then, no matter whether it's curly, wavy, or straight, it'll look neat and tidy and stay in place all day long. 
Also, we do recommend opting for a center parting with this style as it gives the overall look a more stylish and modern edge! Finish off your braids with clear elastics in place of colored bands for a grown-up twist and you're good to go!
Have you been inspired to step into the new year wearing one or two of our top new year hair trends? Or are you planning on rocking every single one of them over the next twelve months?! Either way, we guarantee it'll be the prettiest and most on-trend your long locks have ever looked. We doubt you'll ever want to cut your hair again!
---