10 Fun Ways to Style Short Hair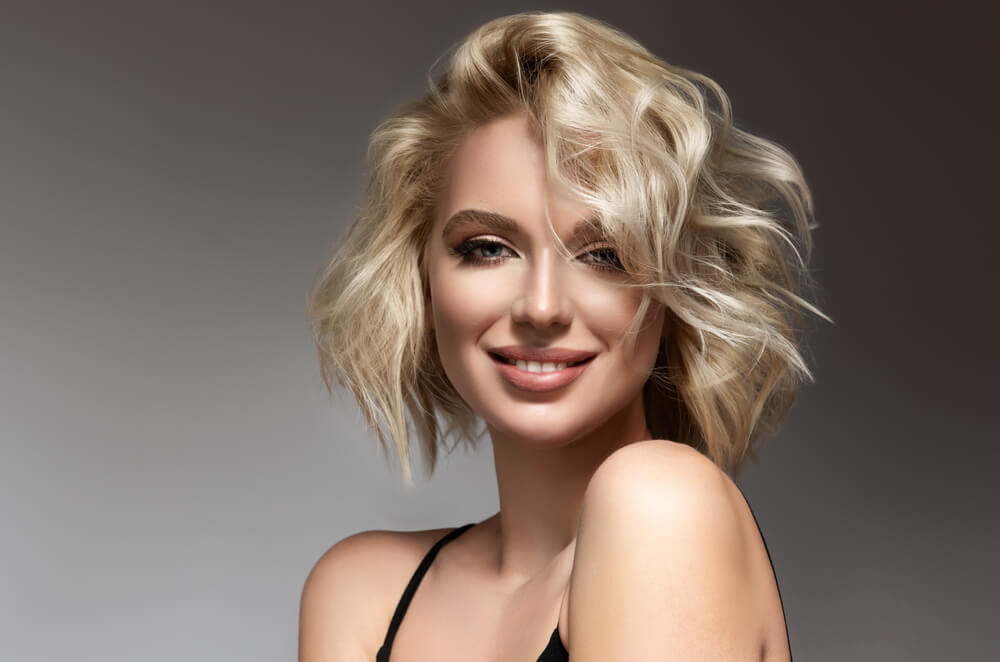 Hair styling for short hair can sometimes leave people feeling a little stumped, especially if they've only recently made the transition from long to short. The fact that there's so much less hair to play around with can seem a little restrictive, but this really shouldn't be the case.
Instead, hair styling for short hair can be just as fun and creative as styling long hair. There are so many different styles out there that you can experiment with, each one capable of transforming your look.
Stuck for ideas? Here are HerStyler's 10 favorite ways to style short hair:
1. Loose Waves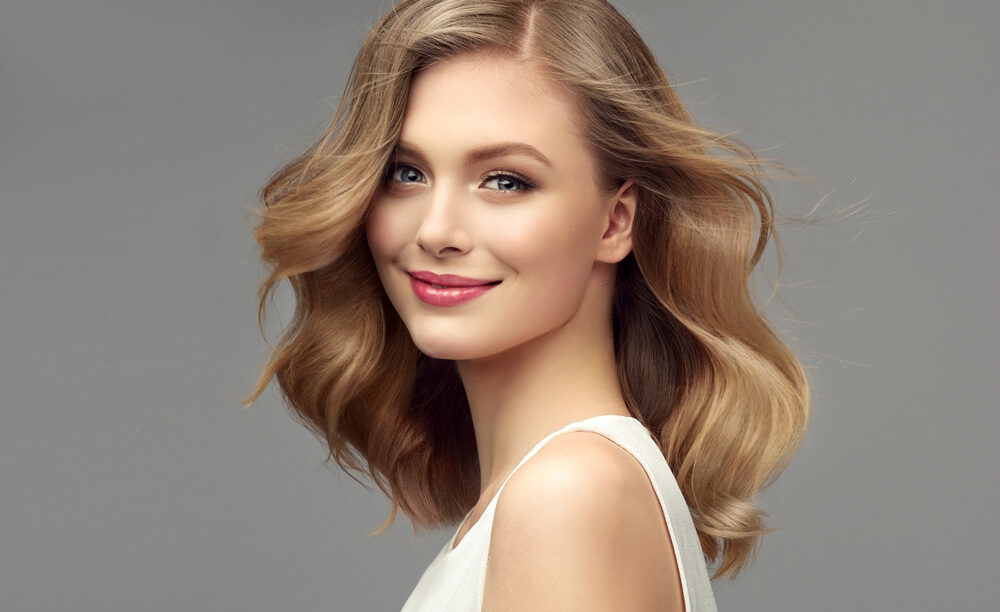 Short hair can look beautiful when styled into loose waves. Often, the messier the waves, the more textured and alive the hairstyle looks.
Many people automatically reach for a curling wand when they want to create waves. However, we'd recommend going with a hair straightener instead. This makes it much easier to form waves that look more casual and natural. 
Our SuperStyler Black is perfect for this. Its rounded edges allow you to create soft and gentle waves, while its floating plate technology and 360-degree swivel cord make hair styling for short hair a breeze.
Simply pick and choose different sections of hair (leave some of your hair natural for a more textured finish) and clamp your straightener up near your roots. Rotate your straightener 45-90 degrees (depending on how much of a wave you want) and then glide it down to the end of that section before releasing.
2. Pinned Back With Barrettes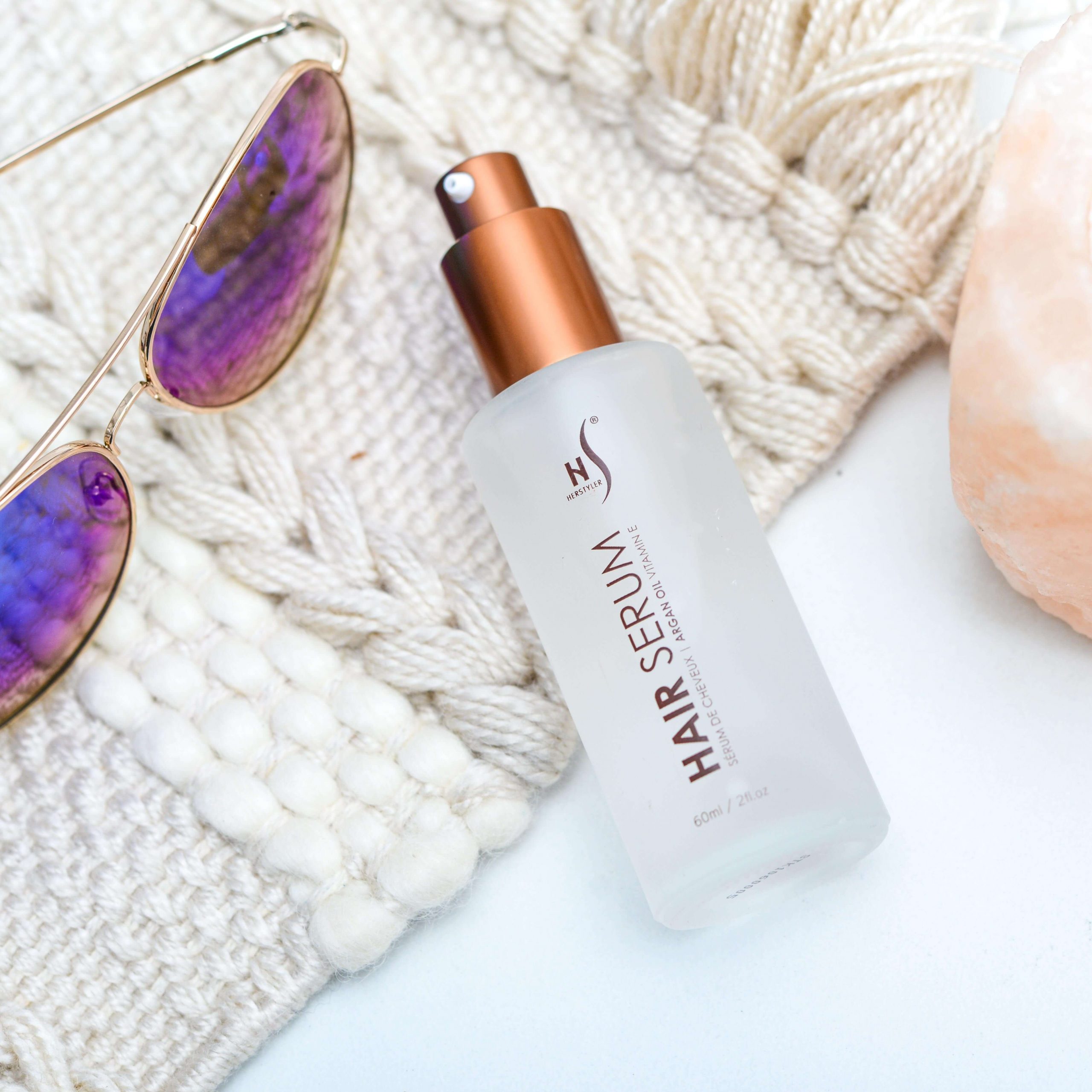 Referred to as the must-have accessory of the season, barrettes have made a huge comeback recently. From opulent jewels to graphic abstract shapes, barrettes come in all shapes, sizes, and forms, making it so easy to find some that encompass your personality and style.
Even better, with very little effort, barrettes can quickly jazz up a hairstyle. Try sliding them in at one side of your head to hold your hair back, or pulling the entirety of your hair to the back of your head and securing it with a few barrettes.
Of course, if you're going to keep things simple, then you need to make sure that your hair is in tip-top condition first. We'd recommend smoothing a hair serum over your locks before sliding your barrettes in. Our top choice would be the HerStyler Argan Oil Hair Serum. Formulated with vitamin E, aloe vera extract, and, of course, argan oil, this serum will leave your hair feeling soft and super manageable.
3. Curled, Tousled Ends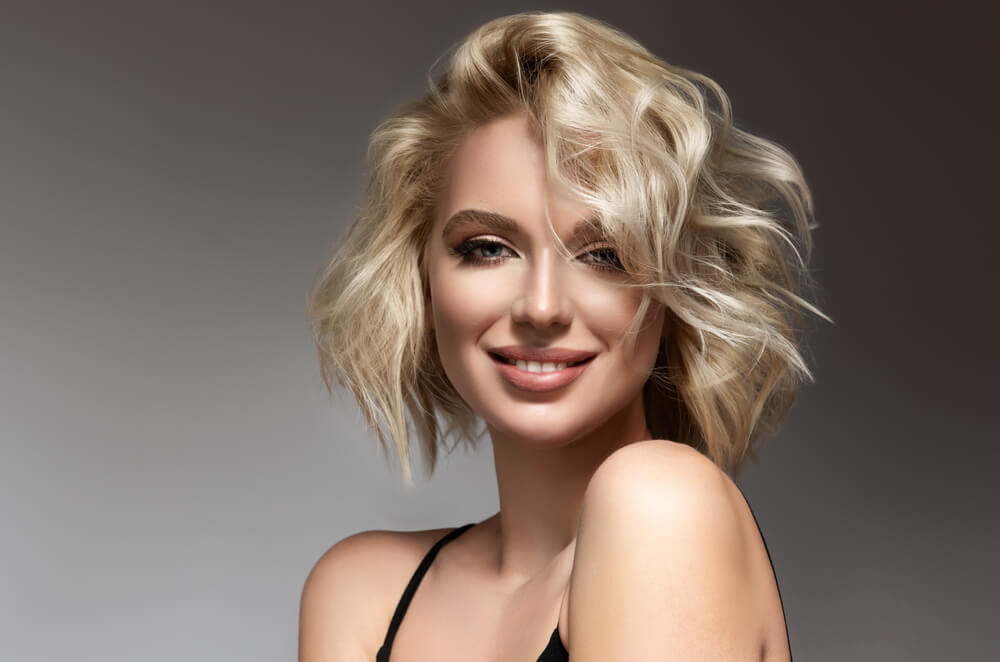 When hair styling for short hair, many tend to avoid a full head of curls. However, curling just the ends of your hair can give you a cute, tousled look that works well for both day and night.
Start by clipping up the top section of your hair. Then, reach for your curling wand, ideally one that has a small barrel, such as the HerStyler Baby Curls. With a 9/18mm clip-less tapered barrel, this curling wand will create a bouncy and shiny curl each and every time.
Use your curling wand to curl the bottom half of your hair, doing so in sections. Once your hair has cooled down, unclip the top half. Then, using your curling wand once again, curl just the ends of that top section. 
Once you're done, give your hair a spritz with some hairspray to help hold those tousled ends in place.
4. A Waterfall Braid
One of the best braids to try when hair styling for short hair is a waterfall braid. Although it's not one that you'll pull off easily if you have a cropped pixie, it's ideal for those who are rocking a bob.
The waterfall braid may look like a complex hairstyle but it's actually pretty simple, especially if you're already familiar with braids.
Start by sectioning off three strands of hair near your hairline. Then, take the section that's closest to your hairline and cross it over the middle strand, allowing it to hang down. The bottom strand then needs to be crossed over the new middle piece that you've created – ie. the strand that you just left to hang down.
Leave the hanging strand alone and cross the two remaining strands over each other just once. Then, take another strand of hair from near your hairline, above the braid that you're creating, and repeat the process again. 
Once your waterfall braid is as long as you want it to be, tie it off with an elastic band. Then, tuck this into the rest of your hair and pin it away to keep it hidden.
5. Straight Hair Topped Off With a Headband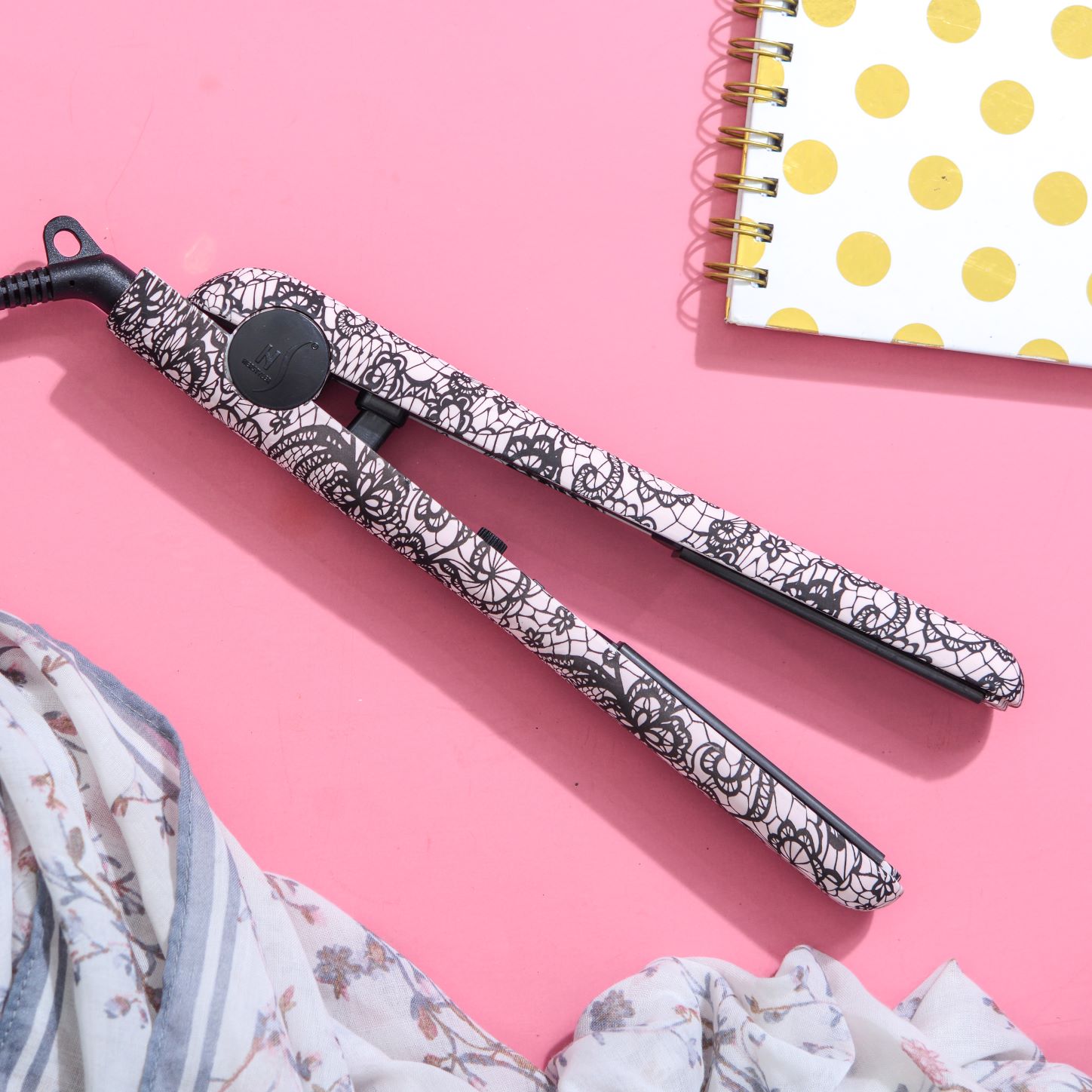 If you'd like to try a more preppy vibe, consider going with straight locks topped off with a headband. Neat, chic, and sleek, this style is another one that will work for every occasion.
To pull this look off, you'll need a good hair straightener. One popular model at HerStyler is our Pink Lace Fusion flat iron. Not only does it look absolutely exquisite with its intricate lace pattern, but it also comes with a temperature control setting that's perfect when hair styling for short hair. The ceramic plates with negative ion technology also ensure a smooth and frizz-free finish each time.
Before you start straightening your mane, don't forget to apply a heat protectant. If you don't have one, a hair serum will do instead. In fact, the HerStyler Castor Oil Hair Serum is ideal for this. It will leave your hair feeling shielded from heat damage while also giving it a beautiful gloss.
6. Tied With a Scarf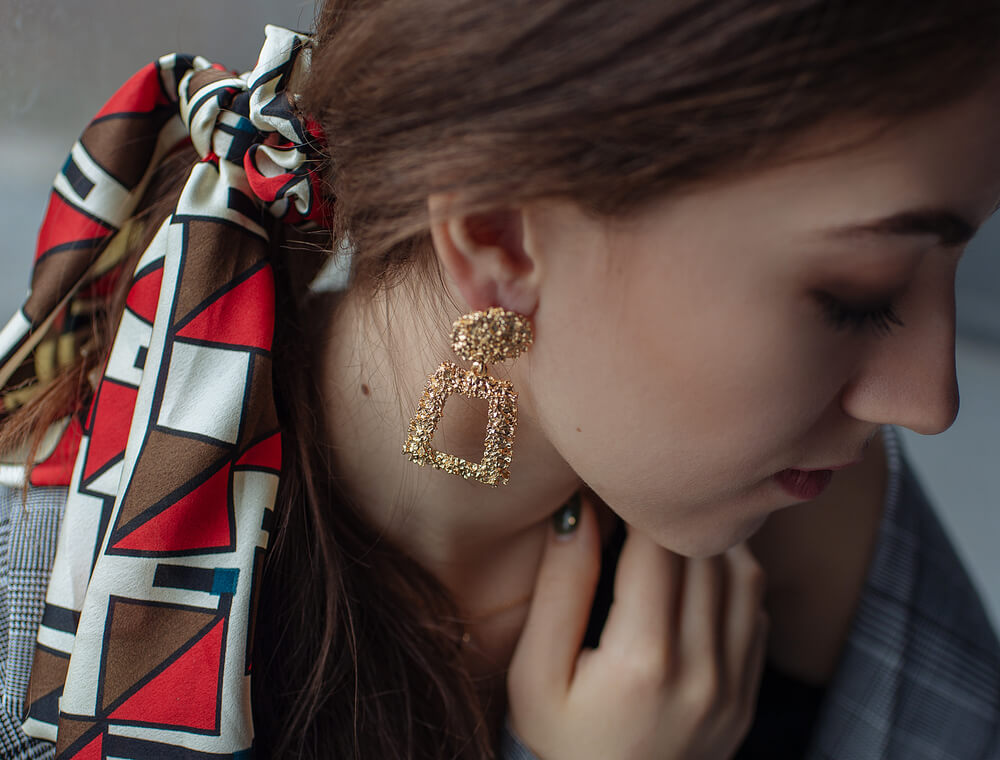 Just like barrettes, scarves have been trending in the hairstyling world. They're another accessory that can really show off someone's personality, no matter how long their hair is!
So, how do you use a scarf when hairstyling for short hair?
There are countless ways! To keep things simple, tie your hair into a ponytail and then tie your scarf around the base of your ponytail. This works so well with short hair as it provides the illusion of extra length and volume.
Another option would be to use your scarf as a headband. Whether you go bandana-style or twist it up so that it's thinner, this one is ideal for bad hair days.
If you'd like to add some structure and volume to the front of your hair, try a reverse bandana. This is where the knot of the bandana is tied at the center of the forehead, rather than underneath the hair. It looks especially striking with a printed scarf!
7. A Half Updo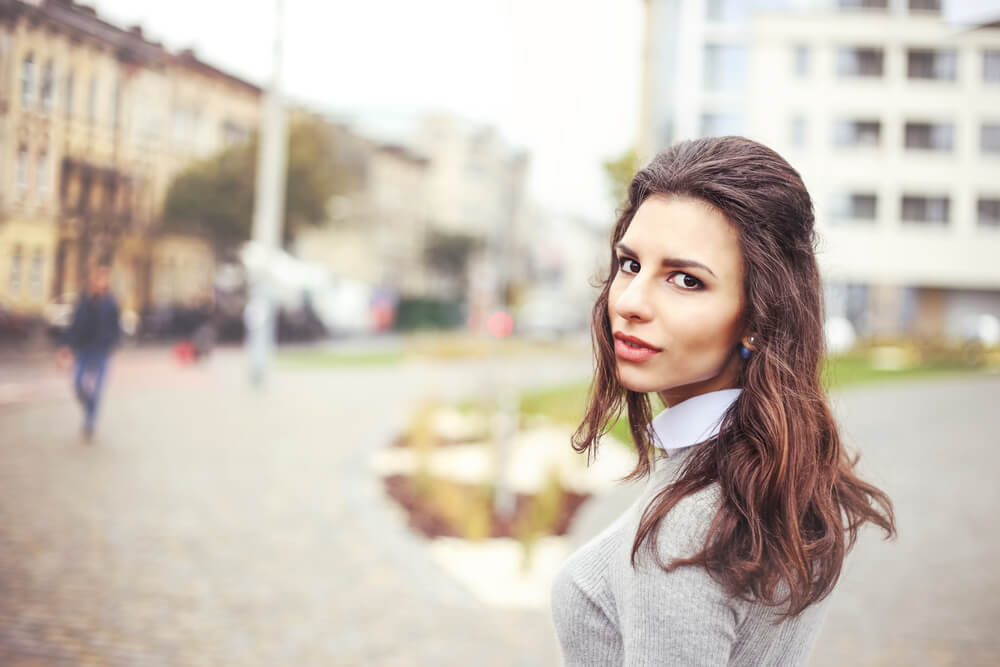 Another fun look to try when hair styling for short hair is the half updo. Full updos can be difficult to pull off when you don't have much hair to work with, but a half updo? Easy!
The simplest way to do this would be with a half ponytail. Even people with hair too short for a full ponytail can still often manage a half. It's a great way to keep the hair off your face while rocking a fun style.
To elevate a regular half ponytail, try going with a twisted version instead. Take a section of hair from the front of your head, split this into two, and then twist the two pieces together, taking in more hair as you work your way around your head. Secure it in place with a pin and then repeat the process on the other side of your head. Once the two twists meet at the back of your head, secure them together.
For an even more show-stopping look, try combining this style with one of the accessories mentioned above, such as barrettes or a scarf.
8. Bubble Braids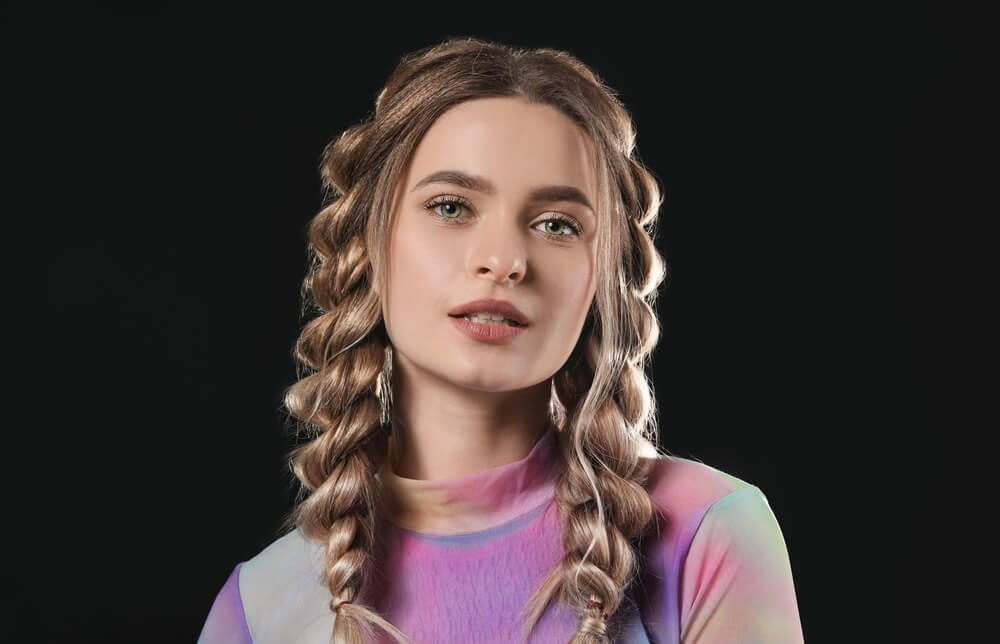 While bubble braids won't be an option if you have very short hair, they're a fun style for those with chin-length or longer locks. Instead of creating a bubble ponytail at the back of your head, which you would struggle to do with your length, this style sees the bubble braids at the front of the head, framing the face.
Start by sectioning off a piece of your hair at the front of your head. Tie this off as you would a ponytail. Then, use another elastic band to tie your ponytail off again, about an inch below where the previous elastic band is sitting. 
Use your fingers to tease the hair that lies in between the two elastic bands. You want to slightly loosen the hair so that it creates a rounder, bubble shape.
Once you have your first bubble, repeat the process with more elastic bands, creating more bubbles as you go. Once you get to the end, tie your hair off one final time and then leave the end loose.
9. Mini Buns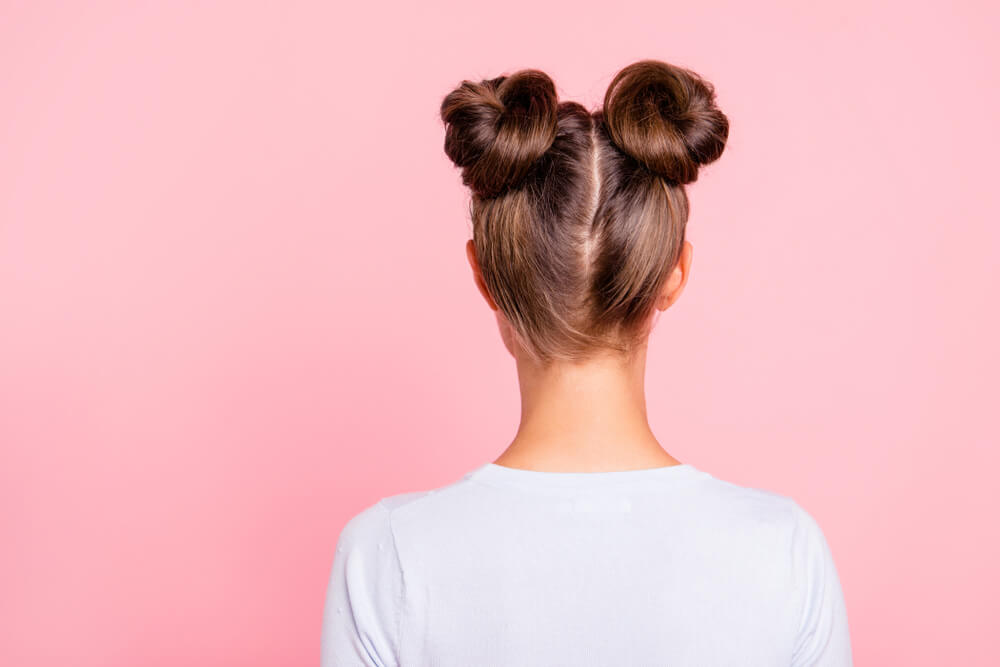 Space buns have been making waves lately. From Olivia Rodrigo to Molly Mae to Kourtney Kardashian, it's a style that has been seen on so many celebrities.
How can you pull off space buns when hair styling for short hair? It's easy – go with mini buns instead! You may not have the length and volume needed for large space buns, but there's nothing stopping you from creating a smaller version, which will look equally fabulous.
All you need to do is create two pigtails at the top of your head, which you then twist into buns. That's the simplest version of the style, but 2023 sees so many variations coming onto the scene. From half-up, half-down mini buns to curled or braided buns, there are so many ways in which you can experiment with this look to make it your own.
10. A French Braid With a Top Knot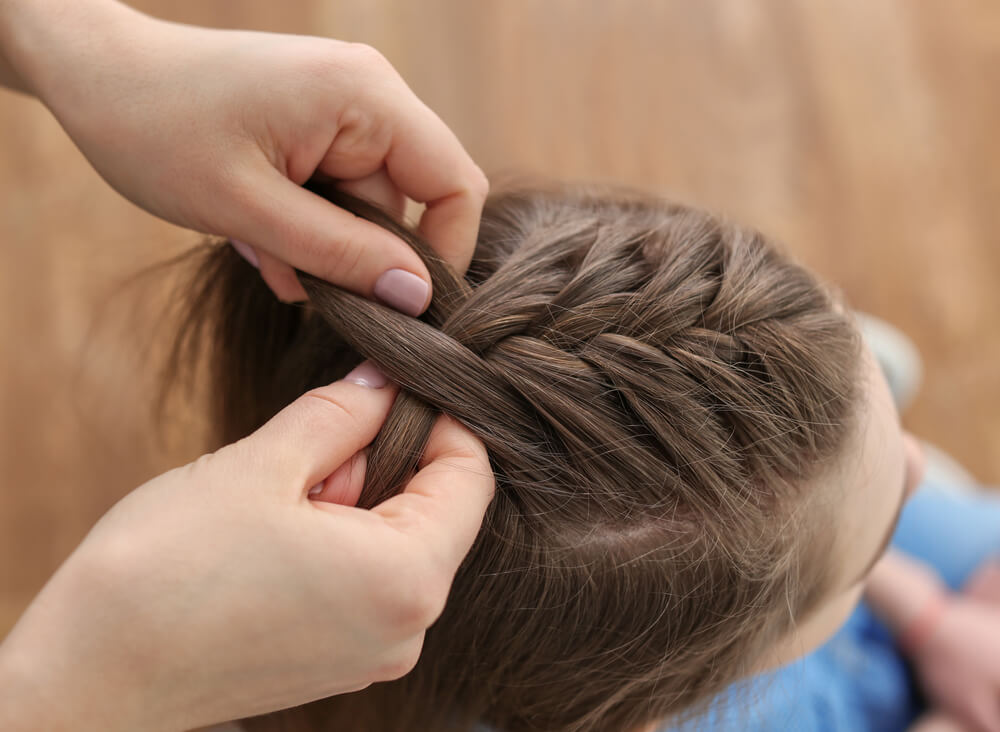 While you may not have enough length to create a French braid down the back of your head, this style sees the braid developing from the front of the head, just above the forehead.
Section off the hair at the front of your head, taking some from both sides of your middle part. Then, weave it back into a French braid, gathering in more hair as you go. 
Once you reach the crown of your head, it's time to tie the braid off. However, once you're about to loop your elastic band over for the final time, don't pull your hair through fully. Instead, allow it to fold into the elastic band so that it forms a bun.
You can then use bobby pins to hold back any flyaway strands to make your style look even more elegant.
Getting Creative When Hair Styling for Short Hair
If you've been stuck in a rut when hair styling for short hair, our list of 10 fun hairstyles has hopefully inspired you. As you can see, there are plenty of ways to get creative and experiment with different hairstyles, no matter how long or short your hair may be.
Elevate your hairstyling routine even further by shopping HerStyler's bestselling products here.
---