5 Holiday Hair Trends We Can't Wait to Copy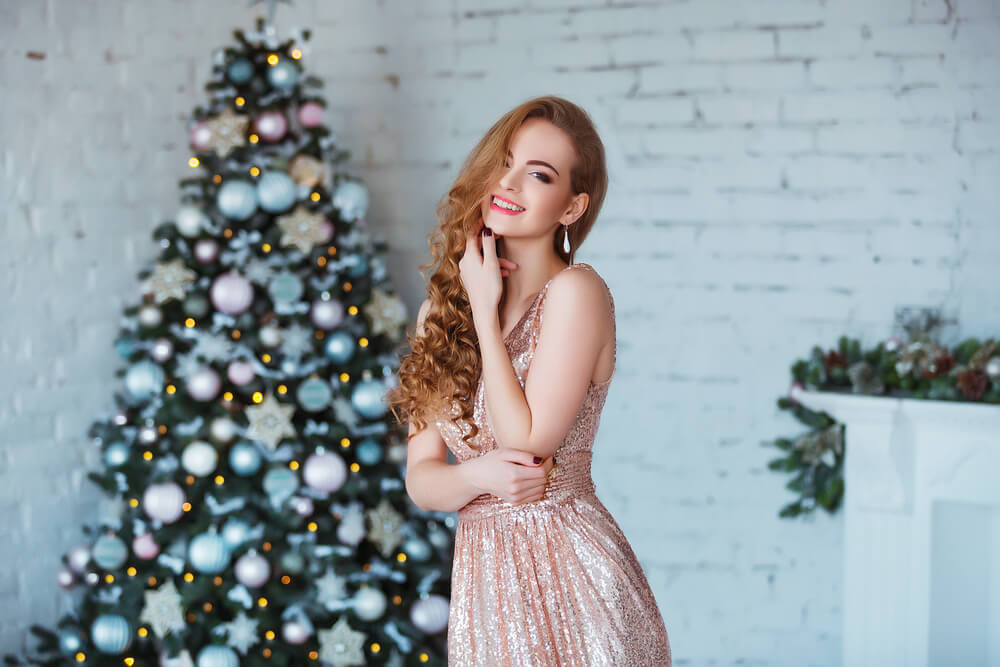 The holidays are fast approaching, which means that celebrations, reunions, and long-awaited parties are right around the corner. With all our loved ones gathering and making merry, there's no better reason to dress up and bring back the glamour that lockdowns and quarantines made us forget. 
If you're already starting to pencil book parties in your calendar, we say it's time for you to start putting some thought into the looks you'll be sporting. And what better way to get inspired than looking up the season's hottest trends?
Look your best and feel your best by taking a page out of HerStyler's favorite hair trends for holidays:
But First, Get Prepped!
Before jumping into hairstyling of any sort, it's important to have a solid hair care routine. Ensuring that your hair gets the care it needs is the first step to achieving any hairstyle.
Let's start with the basics:
Use the Right Shampoo and Conditioner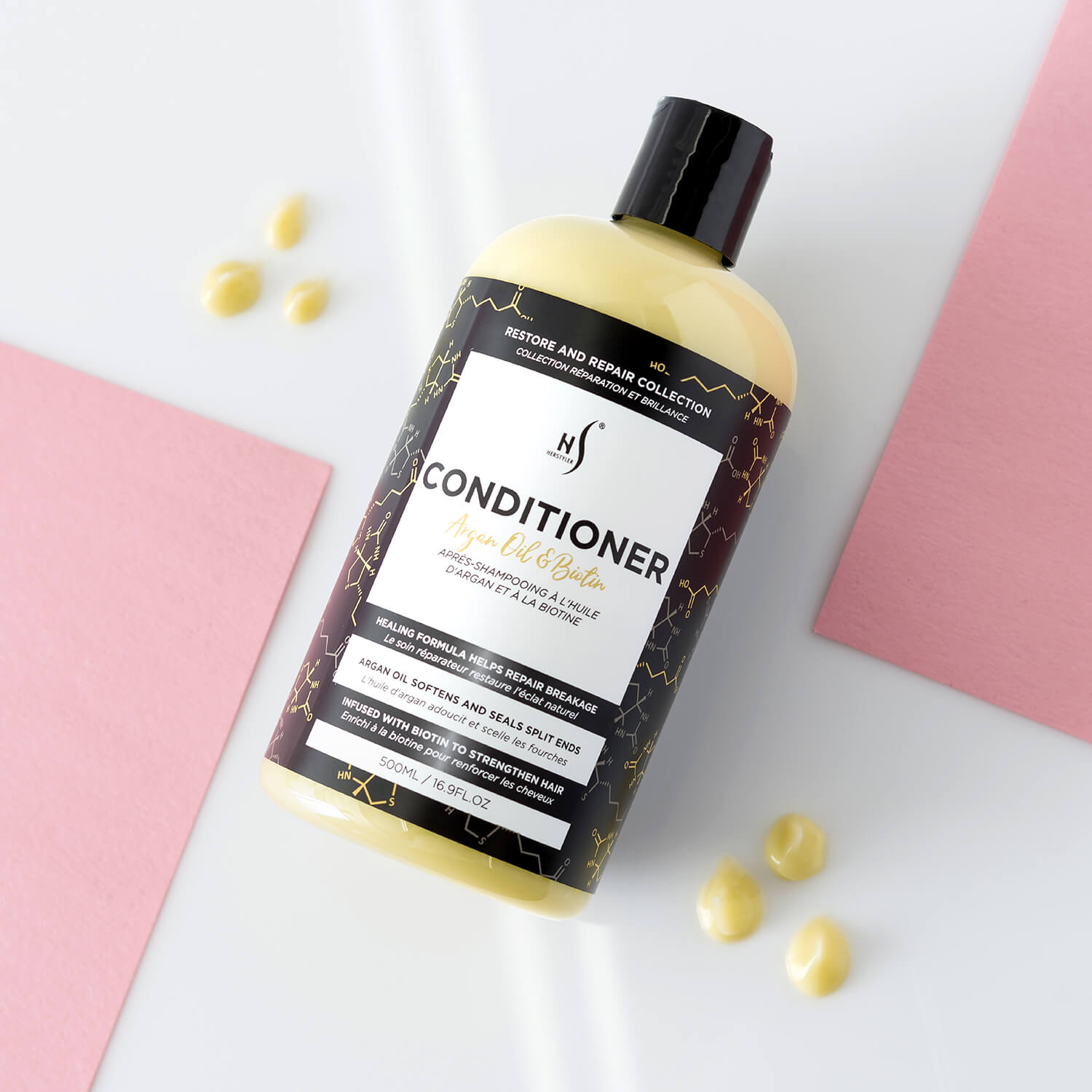 Your shampoo and conditioner are the foundations of your hair care regimen. Unless your hair is bleached, colored, or permed, these two products likely come in contact with your locks at least a few times a week. That said, it's important to select the right product to suit your hair needs.
For hair that is regularly styled with heat tools, consider the Argan Oil & Biotin Shampoo and Conditioner. A best-selling duo here at HerStyler, both of these products are formulated with Argan Oil, a popular plant oil used in hair care and skin care products. The benefits of Argan Oil include:
Moisturizing the hair
Soothing the feel of the scalp
Fighting off the look of sun damage
Treat Your Locks to Masks, Serums, and Creams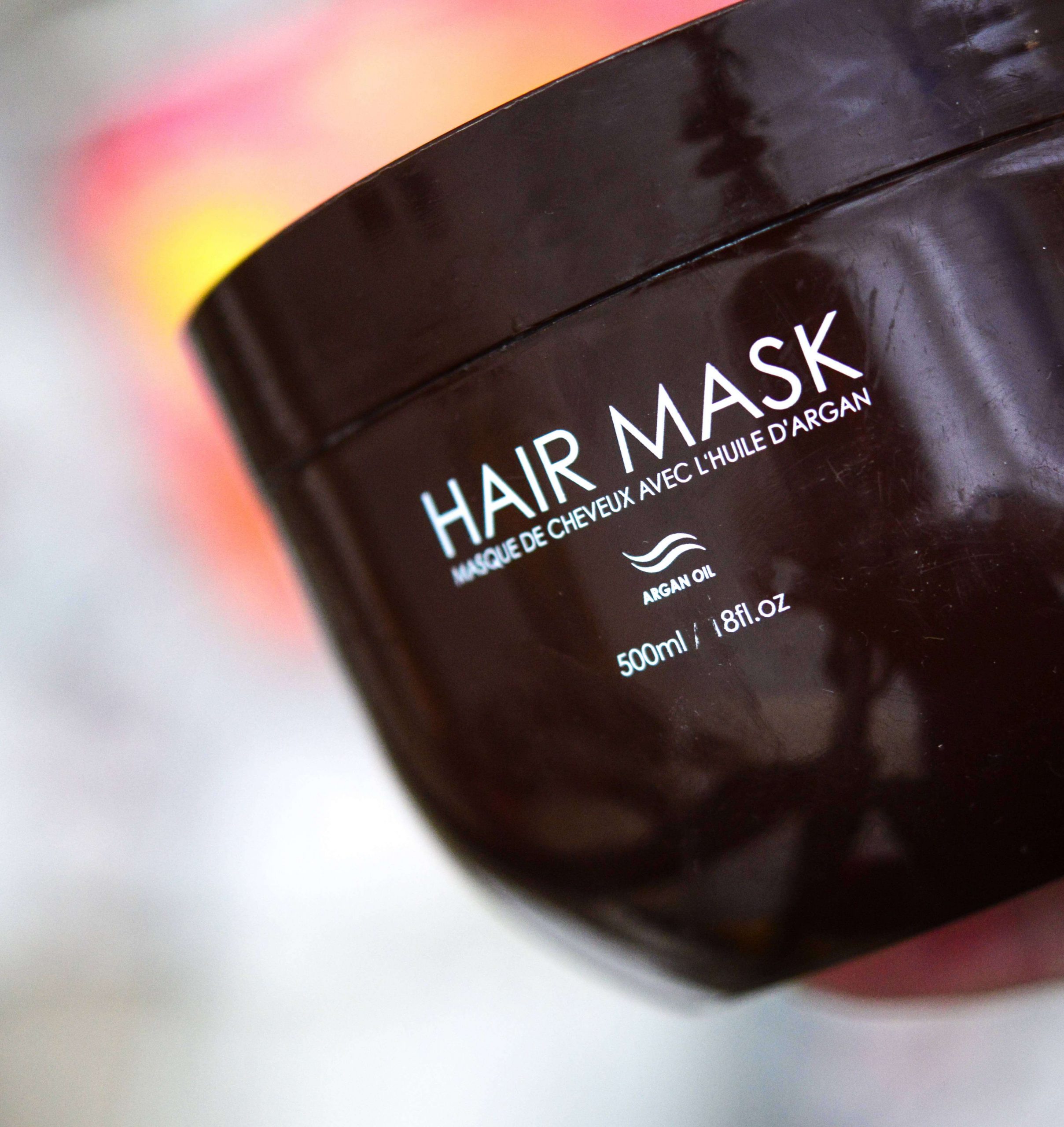 Another step to add to your regular hair care routine: a hair mask. Our Argan Oil Hair Mask includes the same powerhouse plant oil as the shampoo and conditioner duo but adds Panthenol to the mix. While Panthenol provides great benefits when used in skincare, it helps soften the feel of the locks when used in hair products.
Hair masks such as this one work by giving the hair a moisture surge, one stronger and more intense than a regular conditioner would offer. The formula is thick and rich — perfect for a mid-week pampering session. The result? Hair that looks thicker, smoother, and healthier.
Since attempting these hair trends for holidays involves heat styling, it would also be a good idea to introduce hair serums and creams into your routine. Serums are typically applied while the hair is damp to help it hold on to moisture. Meanwhile, styling creams are applied right before going in with hot tools, to coat the hair with an extra layer. Below, we discuss which hair serums and creams are best suited to specific hair trends for holidays.
Now that you're all caught up on how to keep your mane feeling safe and healthy, let's get right into the list. Discover the top hair trends for holidays and how to copy them below!
Soft Bob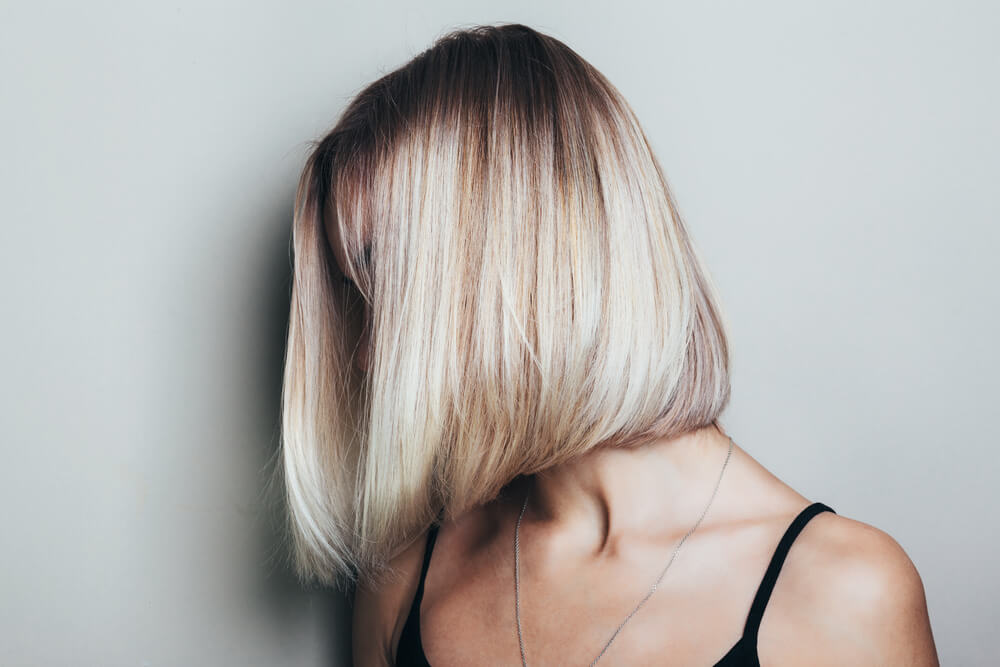 A classic through and through, the short, one-length bob is one of those hairstyles that never leave the spotlight for too long. It resurfaces as a trend at least once a year, most especially in the summertime to coincide with the warmer season. But we say that despite its reputation as a summer hairstyle, this city-chic, jaw-grazing bob is one of the best hair trends for holidays.
If you have mid-length or long hair, cropping it close to the jaw is a perfect way to shake off all the negative energy from the past year or more. If you've been itching for change, this is it! Meanwhile, if you already have a short haircut, why not update it for the holidays by softening the edges? 
How to Style a Soft Bob
After showering, towel dries your hair until it's damp. If you prefer, you can speed up the process with a little help from our

LED Pro Luxe Dryer. Equipped with

Negative Ion Technology

, this tool adds moisture and reduces the look of frizz as it dries the hair.

While the hair is damp, take a couple of pumps of HerStyler's

VitaOil Biotin Hair Serum.

When attempting a straight hairstyle with soft, rounded edges, you'll want to erase all visible signs of brittleness. The Biotin and

Vitamin E

in this hair serum help achieve this look by smoothing and conditioning the feel of the hair.

Dispense a small amount of our

Heat Protective Straightening Cream

onto your palm and comb the formula through the roots and ends of your hair. A multitasking product, this cream functions as both a leave-in conditioner and a heat protectant.

Finish blow-drying and then run through your hair with our

 

Pro Detangler Brush

. Working on one section at a time, dry the hair from root to tip, making sure to add volume to the roots. 

Once your hair has been blow-dried, pick up your

Fusion Hair Straightener

. Starting mid-way through the hair shaft, clamp down on each section of hair. Gradually pull the iron away from your face. Then, as the iron reaches a few inches from the ends of your hair, begin to curve it in towards the jawline as if drawing a loose C-shape. Repeat this step until all of your hair has been curled inwards.

To give your hair a more natural, lived-in look, finger-comb your locks once you're done.
Textured Lob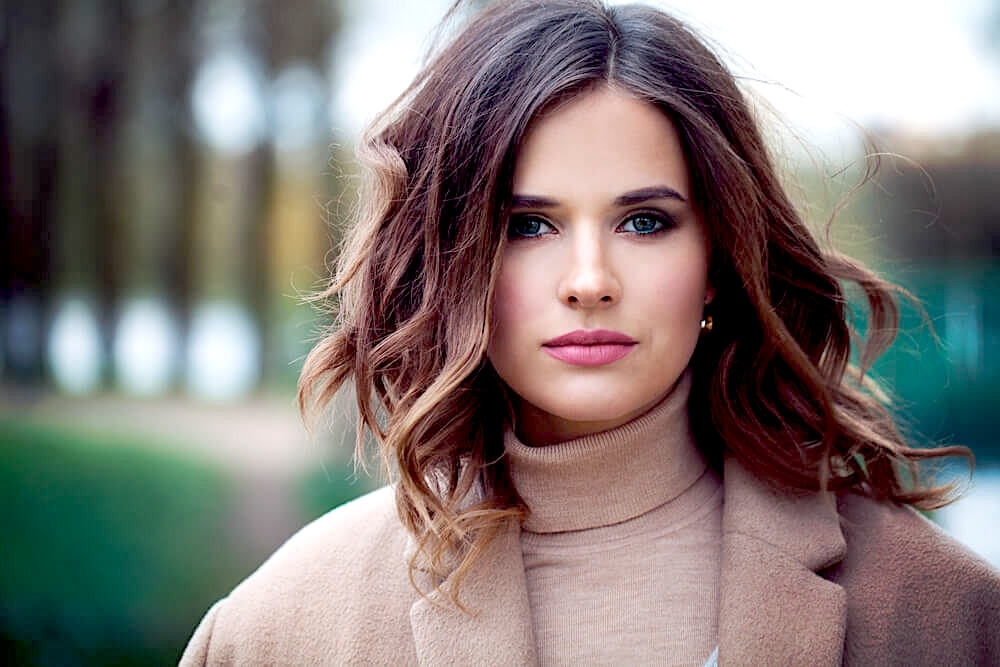 If you haven't heard of the lob, let us break it down for you. Representing any variation of collarbone-length hair, the lob essentially stands for "long bob." Like the classic bob, this hairstyle resurfaces time and again due to its timeless appeal.
The lob is versatile, too. You can simply wash and wear for something quick and natural. Otherwise, amping it up with a little extra texture will upgrade it to one of the best hair trends for holidays.
How to Add Texture to a Lob
After washing and drying your hair, work a few pumps of our

Marula Hair Nourishing Serum

into your locks. Run your fingers through your hair to make sure that the product is well-absorbed.

Working in sections of varying sizes, use our

Rose Gold Titanium 3P Curler

to curl your hair. With barrels of different sizes, this set allows you to create curls of different sizes, which can contribute to a more dynamic look. We suggest using the 18/25mm barrel for locks that frame the face, and the largest 25/25mm barrel for the rest of your mane.

The charm of this look comes from its edgy, city-chic vibe. Achieve just that by scrunching and loosening the curls with your fingers. 

Once you're satisfied with the look, spray your hair in place. A few spritzes of the

Perfect Hold Hair Spray

will do just the trick. Simply hold the bottle roughly eight inches away from your face for a firm, residue-free hold.
Super Sleek
A fashion week favorite, a sleek, slicked-back hairdo is a foolproof way to channel sophistication. Add a deep side-part to the mix and it'll become one of the most stylish hair trends for holidays!
How to Get a Super Sleek Look
Blow-dry your hair with a trusty hairdryer. We recommend the lightweight Turbo Style & Dry,

which comes with two concentrator nozzles for precise air control.

Take the double-pronged

Easy Comb.

Using the thinner end of the comb, define your hair part. To get the most out of this look, go deep and part your hair close to the temple. Comb through the rest of your hair to

eliminate any tangles.

Straighten your hair with the

Sleek Styler Straightener. As its name suggests, this device uses flexible plates and heat levels of up to 450°F to create a smooth, frizz-free finish. Make sure to work in small sections of roughly one inch at a time so that all strands are well-straightened.

An optional step for those with short or shoulder-grazing hair lengths: consider adding a flip to the ends of your hair for a vintage touch!

Apply hair pomade or hair gel to your crown to keep the hair in place all day. Finish it off with a few spritzes of HerStyler's

Perfect Hold Hair Spray!
Sleek to Wavy
If you liked the two previous hair trends for holidays on this list but can't seem to settle on just one, try this look instead. The sleek to wavy gives you the best of both worlds: slicked back and neat on the top, undone and effortless at the bottom.
This hairstyle works especially well on those with sharper or more angular jawlines. Because volume is added right around the chin, the shift makes the jaw look softer and less chiseled. 
How to Get the Sleek to Wavy Look
The first step is detangling. Comb through dry hair with the HerStyler

De-Tangler Brush.

Thanks to this brush's flexible bristles, hair is instantly tamed, smoothed, and ready for styling.

Now that your hair is detangled, you're ready to apply a layer of heat protectant. Dispense a small amount of HerStyler's

Heat Protective Straightening Cream

onto your palm. Comb the product through your hair with your fingers, focusing on the lower half of the strands. 

Part your hair down the center. Using the fine-toothed

Easy Comb

and your preferred hair gel, smooth down your hair to create a sleek, slicked-back effect. For extra security, use bobby pins to hold down the crown, hiding the clips behind your ears.

Curl the bottom half of your locks in one-inch sections using the

Beach Curler's 32mm barrel. Large barrels like this one are ideal for creating loose, lived-in waves. The iron also has an advanced ceramic coating, which prevents tugging and breaking.

Break the curls apart by shaking out your hair or combing through it with your fingers. 
Full-Bodied Waves
If you're looking for a hairstyle that can encapsulate all the cheer and happiness of the holidays, it might just be this one. While the other hair trends for holidays on this list are either pared-down, effortless, or sleek, this hairstyle takes volume and drama full-on. After all, it's the holidays — why not wear hair that looks as spirited and beautiful as the occasion makes you feel?
How to Get Full-Bodied Waves
Apply a few pumps of the

Argan Oil Hair Serum

onto damp hair to preserve the feeling of moisture and increase the appearance of shine.

Blow-dry your hair with the

LED Pro Luxe Dryer

and a round brush. Make sure to pull your hair upwards away from your head to generate volume.

Take a wide-barrelled curling iron. We recommend the

5P Curler

or the

Beach Curler

, both of which have interchangeable 32mm barrels. To curl each section of hair, wrap it around the iron, starting a few inches away from the crown. Hold each section against the iron for a few seconds, then release.

Repeat all around your head.

Once all your hair has been styled, spray a generous amount of HerStyler's

Perfect Hold Hair Spray

to keep the waves locked in all day!
Which hair trend for holidays are you most excited to try out this year? Regardless of which style you're attempting or how often you're styling your hair, it's important to keep your hair's overall look and feel in check. Discover more hair care products along with safe and professional styling tools from HerStyler.
---