How to Achieve the Perfect Curly Blow Dry
Hailed as the holy grail of hairstyling, the perfect curly blow is something we've all strived to achieve at some point or another. Perhaps your hair is naturally curly and you're trying to make the most of it. Maybe you're working with straight or wavy hair and want to mix things up with some soft, bouncy, perfectly formed curls for an upcoming event.
Either way, we here at Herstyler are here to help you finally achieve the curly blow-dry of your wildest dreams. Read on and learn step by step all you need to do to get curls so stunning you'll be making plans just to show them off!
Before You Begin…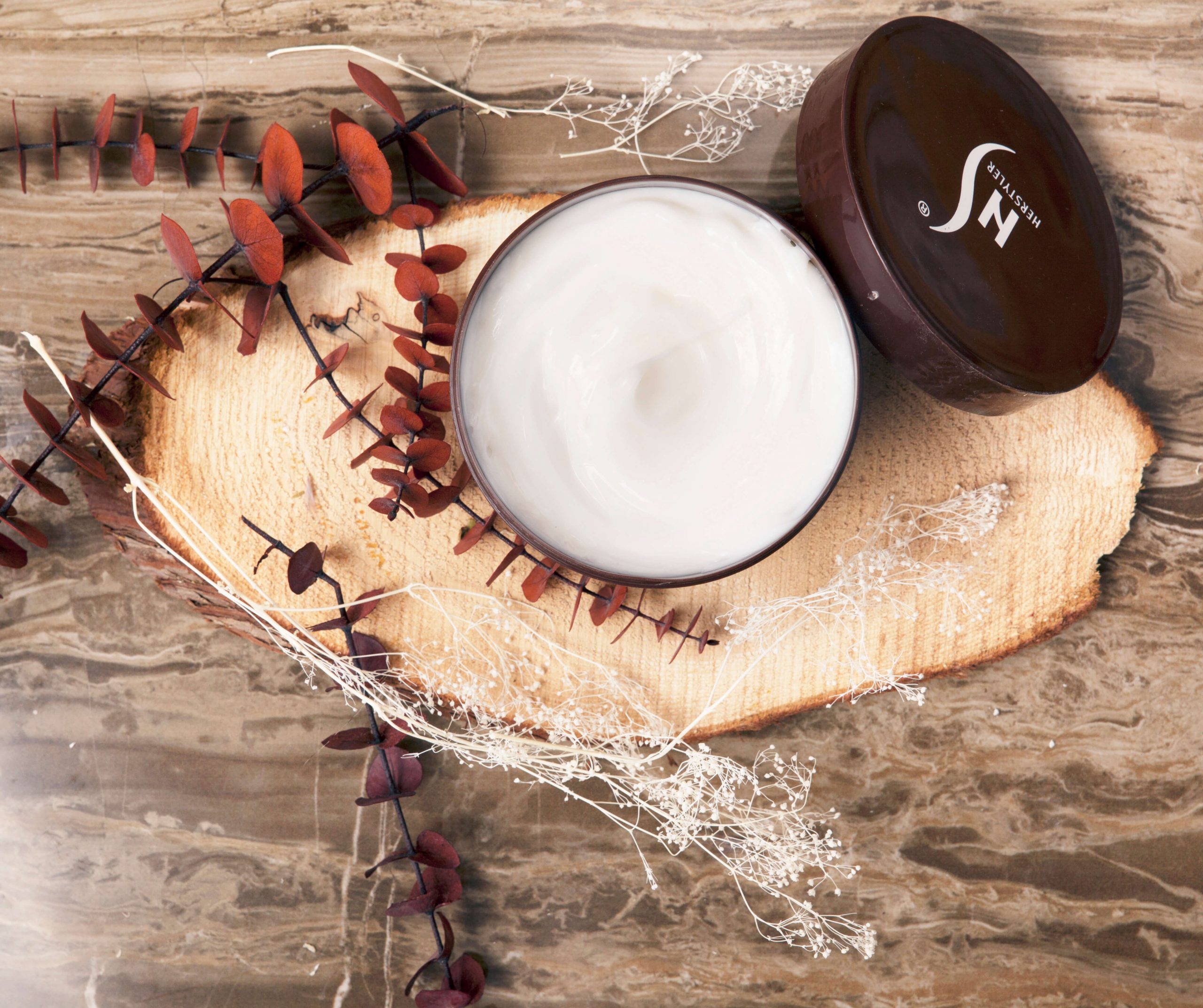 As with any hairstyle, it's always a good idea to make sure your tresses are in tip-top condition before you get started. One, it'll make your style easier to achieve, it'll look and feel better, and it'll stay in longer. Two, keeping your hair feeling healthy and strong is super important to make sure it can deal with whatever you throw at it. That's especially important with styles like a curly blow dry where you'll be applying a fair amount of heat to wet locks!
Our go-to routine for healthy-looking hair at all times?
Wash your hair only when it really needs it – this will help your hair and scalp maintain their natural oils long enough to revive and moisturize dry locks and prevent flaking on your scalp
Make sure your locks stay hydrated no matter the season! – just because it's summer doesn't mean you can neglect your hair! In fact, though winter weather can be very drying to your locks, things like chlorine, seawater, and hot summer sun can be just as damaging – especially to the ends of your hair. So, do your hair a favor and don't skip the conditioning treatments!
Make the most of weekly hair masks for an extra boost – There's nothing like an extra dose of moisture when your hair is feeling a little 'less than'. For us, it's always been about the Herstyler Argan Oil Hair Mask. Massage a generous amount into your locks once a week after washing. Leave in for 5-8 minutes before rinsing with lukewarm water!
Avoid brushing your hair when it's wet – We all know by now that brushing wet hair is a no-go. It stretches your strands irreversibly and leaves them unruly too! 
If you need to brush it when it's wet… always work from the tips to the roots and use a wide-tooth comb to gently detangle the lengths
Use serum on the ends and mid-lengths – doing this will tame frizz and hydrate any dry areas so you get a smooth and bouncy blow-dry every time! Also, if you pick one you can use in wet hair, it'll work as an extra layer of protection for your locks when you apply the heat from your blow dryer. Our go-to? The Herstyler VitaOil Biotin Hair Serum. Pro tip: it's also suitable for use on dry hair if you need an extra dose of moisture throughout the day.
Finally, if your hair's still feeling out of sorts and you want to give it an all-round lift before beginning your curly blow dry, treat your tresses to the Hair Strength Set. It includes our Sleek Hair Shampoo, Argan Oil Hair Mask, and Castor Oil Hair Serum for a triple boost of TLC.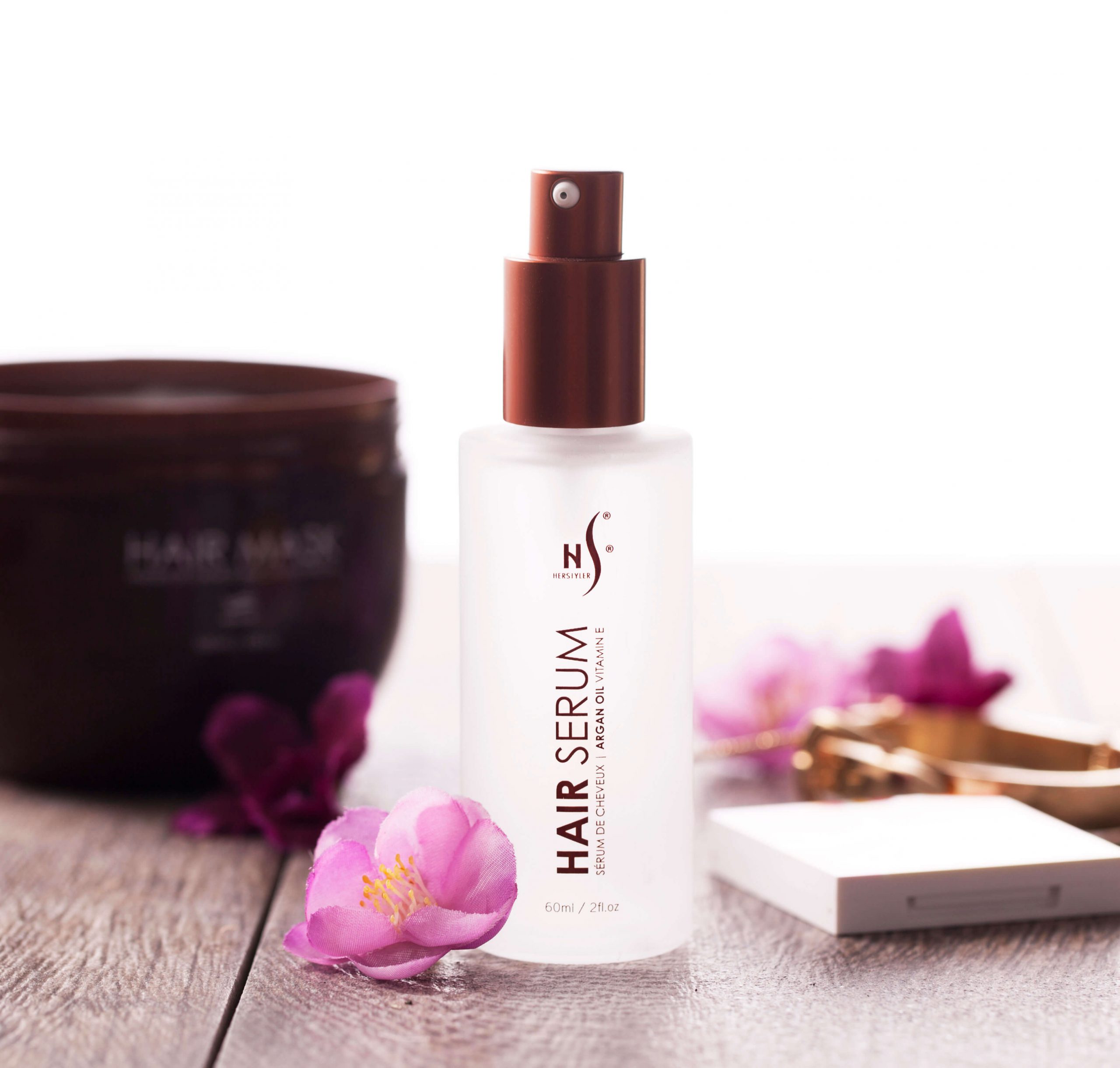 Protecting Your Hair From the Heat
Here are a few of HerStyler's top tips when it comes to protecting your hair from the heat involved in creating a curly blow dry:
Always use heat protectant – before blow-drying or styling with heat tools, treat your tresses to a spritz of heat protectant spray to prevent hot air from drying out your ends and resulting in a frizzy, curly blow dry!
Pick out heat tools with adjustable controls – so that you can always adjust (lower) the temperature to what your hair actually needs, ensure your hairdryer (and your straightener/curler if you use those too) has an adjustable dial. This way, you're never applying more heat than you need!
With that in mind, we recommend the Herstyler LED Pro Luxe 1.25" Black Straightener with adjustable temperature control settings for super-silky poker-straight locks. If you'd rather curl your hair (when you're not creating a curly blow-dry like a pro!), choose the Herstyler Rose Gold Titanium 3p Curler with two adjustable temperature settings. As for your hairdryer, keep scrolling to find out which one we recommend…
Decide on Your Curl Style
Have you always thought there was only one style of curly blow-dry?
Think again! 
Considering the length, texture, and cut you're working with is key in deciding which curly blow dry style will suit your hair best. For example, those with naturally curly hair can work on simply tightening and defining the curls they already have. Meanwhile, anyone with long hair, especially if it's naturally straight, will be trying to achieve curls from scratch. 
Also, if your hair is super cute and on the shorter side, your technique for getting bouncy curls that stay in all day will be much different than if you had long-flowing locks.
So, what's the answer?
Decide on the look you want to achieve before you start! 
To help you choose, let's take a look at the best curly blow dry styles out there…
Voluminous Curls (For Shorter Hair)
As long as you have at least a few inches of length, a curly blow dry is definitely possible! So, whether you're rocking a short and summery bob or a never-out-of-style lob for the season ahead, we recommend opting for a bouncy and voluminous look that works for workdays and weekends alike!
Laid-Back Beach Curls
Perfect for any length or texture, laid-back beach curls are one of our favorite curly blow drys for warm weather. You'll look as though you've dipped into the ocean and let your hair air dry in the sunshine – just with a little more polish and a lot more staying power!
Bouncy Red Carpet Curls
If you dream of rocking glamorous red carpet curls, you're not alone! Luckily, this style can work for you whether your hair is super-thick or on the finer side. That said, it'll usually work best for those with a little more length to play with. This way, you get plenty of curls in, and the hair can swish and bounce around as you strut into your next event!
Defined Curls For Naturally Curly Hair
Are you lucky enough to be blessed with naturally curly hair?
Make the most of it with a diffusing curly blow dry!
You'll look and feel as though you've just stepped out of a salon appointment. Plus, it'll look naturally pretty. It'll elevate your usual look with a lot more definition!
Now, whilst these are four of the main curly blow dry styles you'll see everywhere from your social feeds to the red carpet, choosing how you want to style your curls is a personal choice. So, if you like these styles but would prefer something in-between them, don't be afraid to slightly adjust your technique to discover something different and unique to you and your lovely locks!
Check Your Tools
Before you set about creating the perfect curly blow dry there are two tools you'll need for certain. 
A good quality round brush

A great hairdryer
Perhaps you already have one you know is up to the task. However, if you don't, we here at Herstyler can help!
The LED Pro Luxe Dryer is designed with Red LED light and negative ion technology to give salon professional results. It's lightweight yet super-powerful, has a long cord and a comfortable grip for easy use. It comes with two concentrator nozzles for precise styling. Additionally, it has adjustable speed settings (essential for blow-drying different parts of your hair effectively) and a cool shot button to set your style in place. 
When it comes to the brush, there's one main thing to bear in mind. The smaller the brush is, the tighter your curls are going to be. 
So, if you're looking to achieve voluminous red-carpet-worthy curls, a thin round brush won't help you. Opt for something larger for more volume and a softer finish. If your hair is shorter, say from a bob length to just past the shoulders, a smaller brush should do the trick. It'll also be perfect for creating beachy waves in the summertime!
Finally, if you're opting for a curly blow dry with tons of bounce and volume, we recommend having some simple Velcro rollers and clips to hand. That way you can set your hair while it cools for a longer-lasting style.
The Blow Dry
To get the curly blow dry you've been dreaming of, scroll on and pick out the section that contains our simple steps on how to achieve it!
The Different Types Of Curly Blow Dry
Is your hair super thick and seriously long? Or are you working with shorter lengths in an adorable lob style? Either way, there's a curly blow dry style that's right for you, your event, and your skill level!
How To Get Voluminous Curls for Shorter Hair
Starting with your bangs (or where your bangs would be), take this section of hair and roll it up and back using your round brush

Dry this section using your concentrator nozzle. Once it's dry, you can use a roller to hold it in place whilst it cools

Work your way back along the central section of your hair. Curl and dry small sections at a time, then set them in rollers until you reach the back

Now, working on the sides, take similarly sized sections of hair. Curl them on a diagonal tilt away from your face

Set these in rollers too. If you'd rather keep only the top section super volumized, let them cool before separating them or running a brush through

Let the top sections down once cool and you're all set!
How to Get Bouncy Red Carpet Curls 
Begin by de-tangling your freshly washed locks. Then, spritz them all over with a heat protectant formula

Next, use your blow dryer on medium heat to roughly dry the hair. Aim for about 60% dryness

Now, it's time to create your parting! How you choose to part your hair is of course totally up to you. However, we highly recommend a glamorous, deep side part for this particular curly blow dry

Next, section your hair into layers. Starting at the bottom, separate it into two-inch wide sections at a time

Use your concentrator nozzle to smoothly dry each section. Keep it straight and smooth at the top, then use your medium-large size round brush to curl the ends

Concentrate most of the heat here (on the ends) and continue to spin the brush to create a long-lasting curl

To prevent the curl from dropping out, we recommend using your fingertips to wind the curl around into a flat circle. Then, pin each one to your head as you go

Once you've curled every piece and all your pins are in place, use your hairdryer with a diffuser nozzle on a cool setting to cool the hair

Once it's cooled completely, remove all of the pins 

Use your fingers and your round brush to gently define the curls and smooth them out

Finish off with a spritz of shine spray and a misting of hair spray to hold it in place!
How to Get Defined Curls for Naturally Curly Hair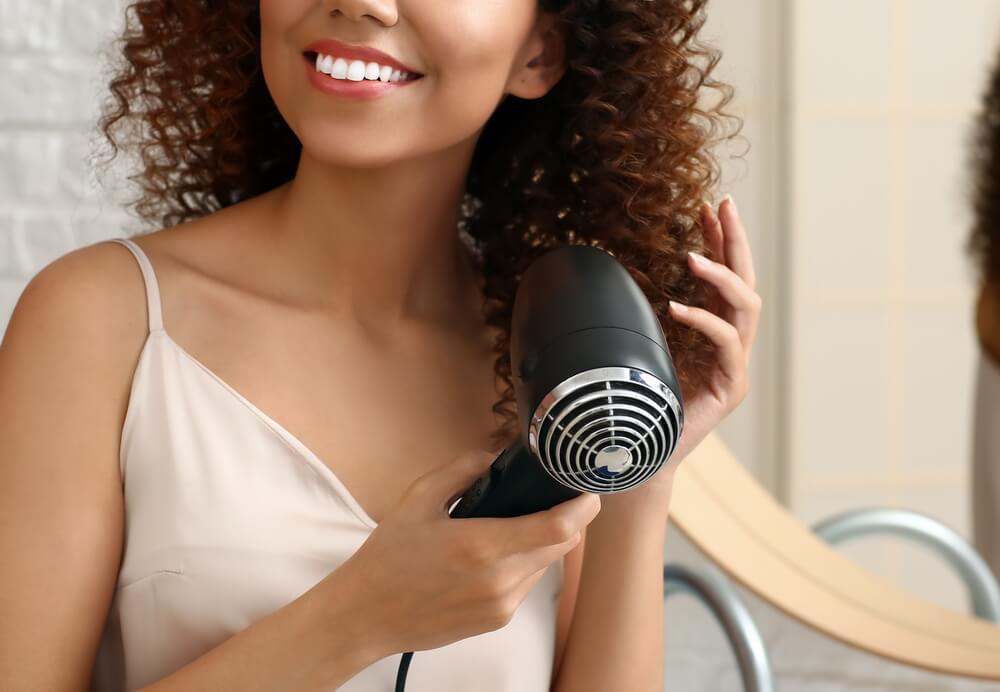 Once you've washed and conditioned your hair, make sure it's tangle-free. Let it air dry for around 20 minutes. This way your natural curls can begin to develop. You can also apply a little hair mousse at this point if you like to do so

Add your heat protection spray. Then, attach your diffuser to your hairdryer

With the dryer switched off, flip your hair upside down. Place a small section into the diffuser. Move it up towards your scalp before switching it, on so you have maximum control

Now, make sure your dryer is on the lowest heat setting so you don't damage your curls. Then, dry your hair. Slowly move the diffuser a couple of inches away from and back towards your scalp as you do

Keep drying like this and make sure to flip your hair from side to side as you go. This will prevent your roots from settling into one position and becoming flat

Finish off with a little serum for some added shine and definition
Summary
Which curly blow dry will be your go-to drying style for the summer ahead?
Can't choose? Go ahead and try them all out for different events on your calendar!
To treat yourself to a few more styling tools to create the styles of your dreams, check out HerStyler's bestsellers here.
---