The Secret to Hair That Appears Longer and Thicker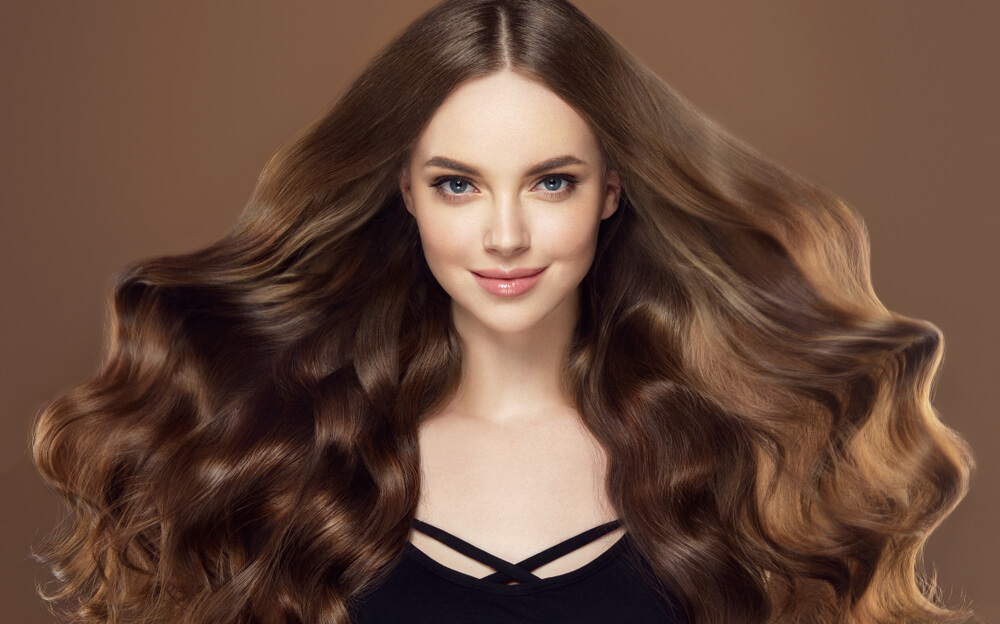 Did you know that, on average, human hair grows at a rate of 0.5-1.7cm per month? If you're desperately waiting for thicker or longer hair, then this can seem like a lifetime. What makes things even worse is that we shed between 50-100 hairs each day. While this won't affect the length of the hair that remains on your head, it can make it far more difficult to achieve a truly thick head of hair.
So, what's the secret? What do you need to do to make your hair appear longer and thicker? HerStyler has all of the answers! Here are some expert tips from those who have managed to achieve the longer hair that you're seeking:
Use the Right Shampoo
Although a shampoo's primary purpose is to cleanse the hair, many shampoos are also infused with additional ingredients that help to thicken and strengthen the feel of the hair. 
Take HerStyler's Hemp Shampoo, for example. It's packed with fatty acids, which you need plenty of if you want thicker and longer hair. It also contains sage oil and vitamin E, both of which help to lengthen and volumize the appearance of the hair. Add this to your hair care routine and it won't be long before your hair starts to look and feel thicker and more luscious.
Don't Overwash Your Hair
It's important to regularly wash your hair. This prevents dirt, excess oil, and other impurities from building up on your hair. These would weigh your hair down, making it look flat and lifeless. 
However, you don't want to wash your hair too much either…
Overwashing your hair will dry out your scalp, as well as your hair itself. This leaves the hair brittle, meaning that it's more likely to break than grow.
How often should you be washing your hair?
Two to three times a week is usually sufficient. This gives your scalp enough time to produce its natural oils in between washes, allowing these to hydrate and moisturize your hair too. 
Find a Conditioner That Can Thicken the Look of Your Hair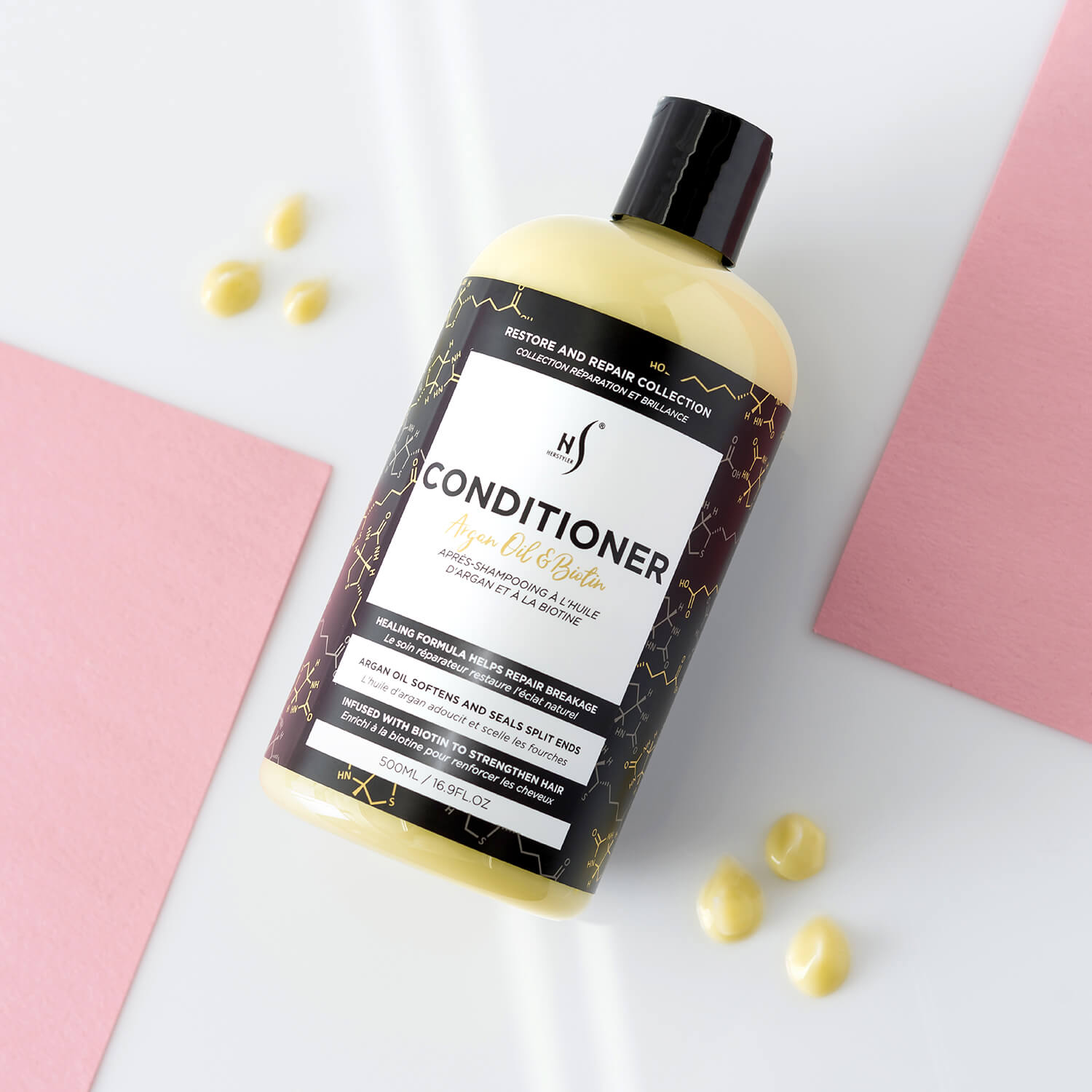 A good conditioner will help to block the appearance of hair damage. This is exactly what you need if you're hoping for thicker and longer hair.
Our top choice would be the HerStyler Argan Oil & Biotin Conditioner. Argan oil has been proven to be highly effective at keeping the hair feeling protected against oxidative damage. Meanwhile, biotin helps to reduce the appearance of hair loss.
Pamper Your Hair With a Weekly Mask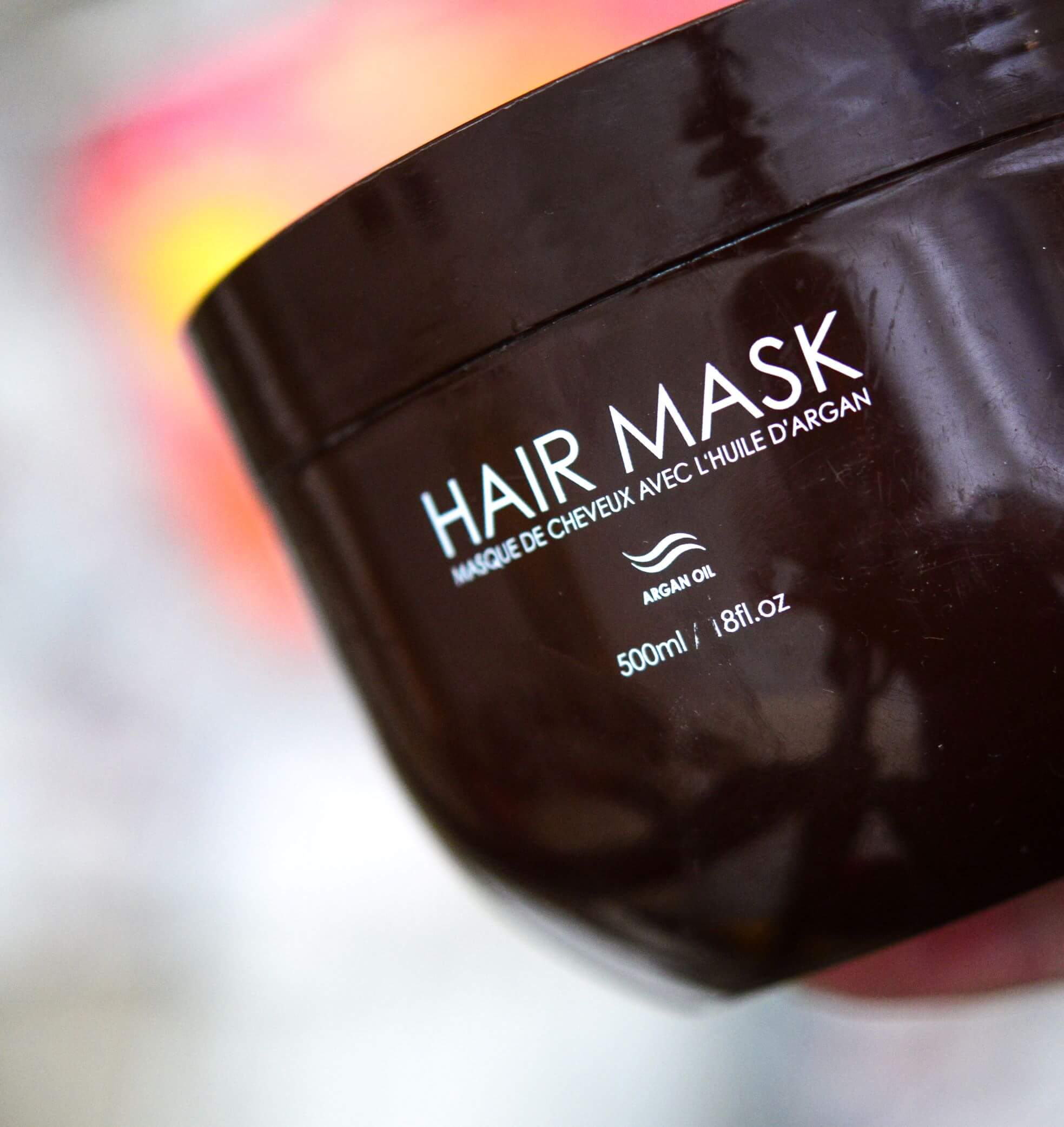 While regularly conditioning your hair will definitely help your hair to appear thicker, you'll need to give it some extra TLC if you want it to look longer too. 
This is why hair masks have recently become so popular. Those who are seeking thicker and longer hair recognize how important it is to give their locks a deep pampering session once a week, and the results of regular hair mask usage really do speak for themselves.
As always, make sure that the ingredients in the hair mask you choose will help to encourage the look of thicker and longer hair. One formula to consider is the HerStyler Argan Oil Hair Mask. As mentioned above, argan oil will keep your hair feeling protected against environmental damage, while also repairing the look of any damage that your hair has been dealt with over the past week. The panthenol in this formula helps too by keeping the hair hydrated. 
Brush Your Hair Regularly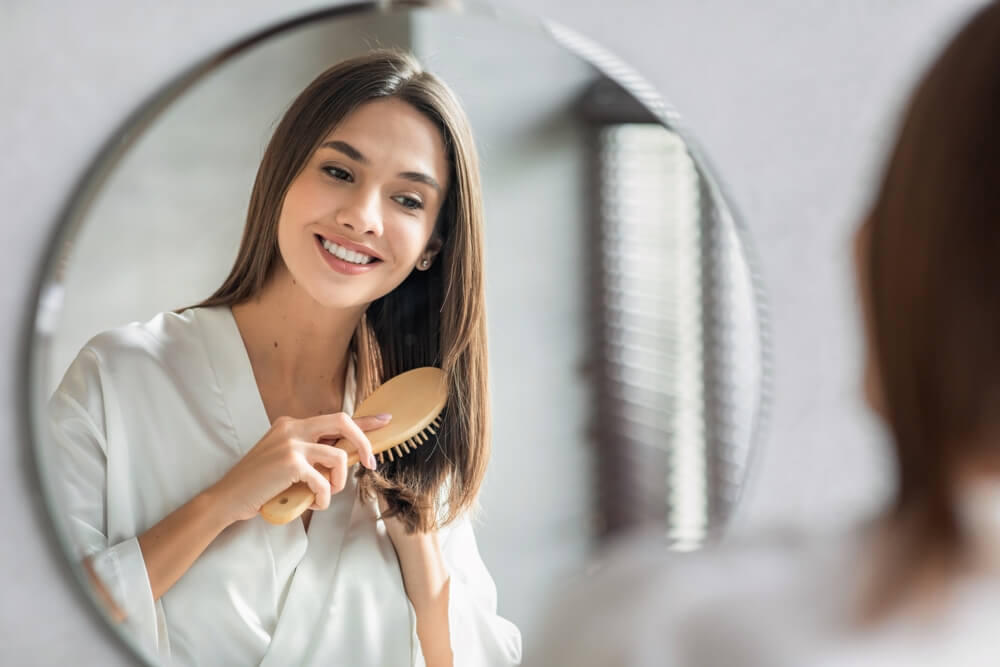 After a long and tiring day, it can be tempting to fall into bed without brushing your hair. However, this is something to definitely avoid doing if you're hoping for longer hair as quickly as possible.
While occasionally sleeping with unbrushed hair isn't going to cause a huge amount of damage (other than a few tangles, which can leave the hair more fragile and prone to breakage), you don't want to miss out on the benefits of brushing your hair. Just a few strokes with your hairbrush will help to distribute your scalp's natural oils throughout your hair. This will keep your strands feeling softer and better moisturized, giving you hair that looks thicker and healthier.
Use a Hair Serum That Promotes the Look of Thicker and Longer Hair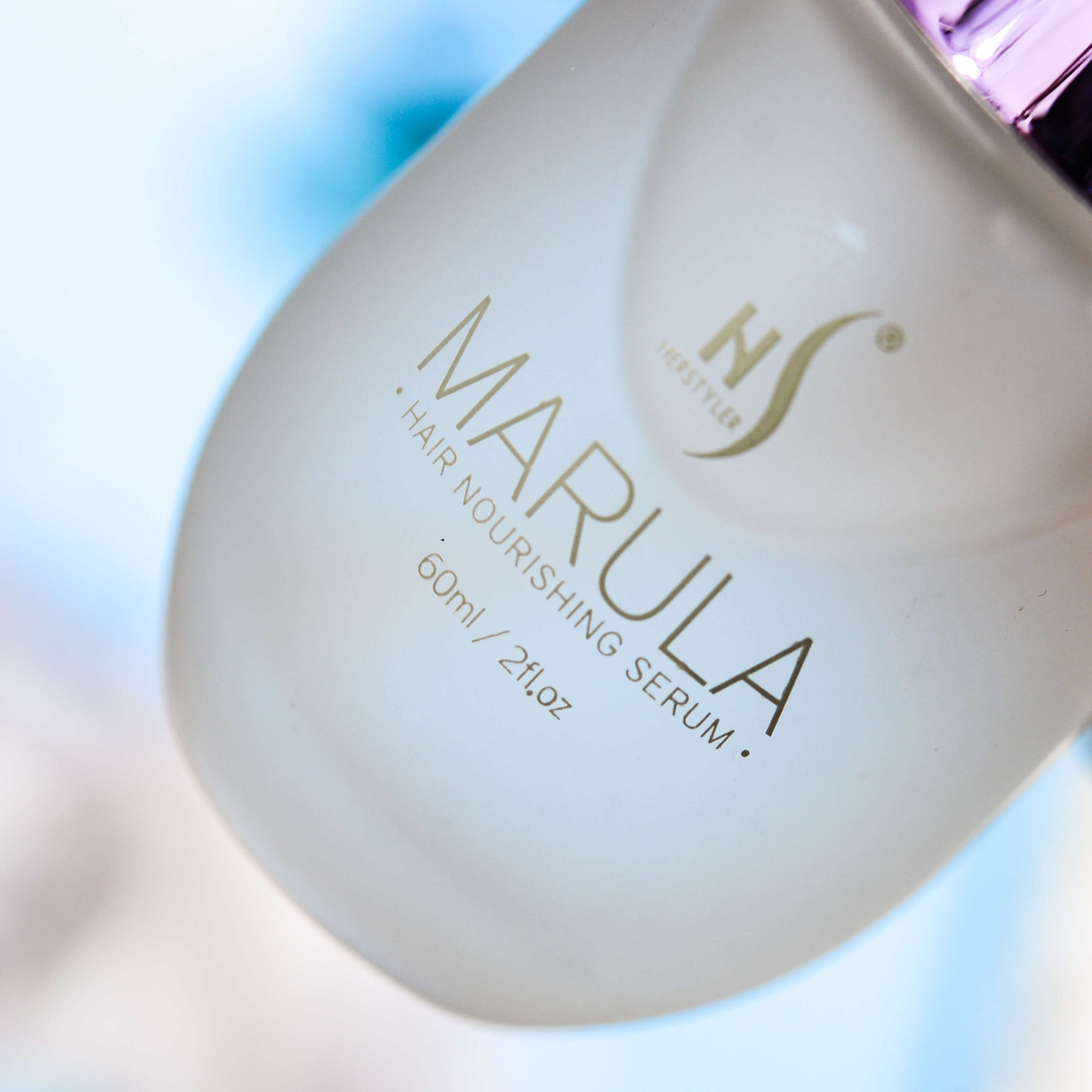 If you're hoping for longer hair and aren't using a hair serum, then you're really missing out. While many people rely on them as a styling product, some serum formulas are also great for encouraging the look of thicker and longer hair.
HerStyler's Castor Oil Hair Serum is a good example. This formula is all about strengthening and renewing the feel of the hair, which will help it to appear longer and fuller in the long run. 
Another option would be our Marula Hair Nourishing Serum. This formula's star ingredient is marula oil. Loved for its lightweight and non-greasy texture, this serum will leave your hair feeling repaired and strengthened.
Turn Down the Temperature When Heat Styling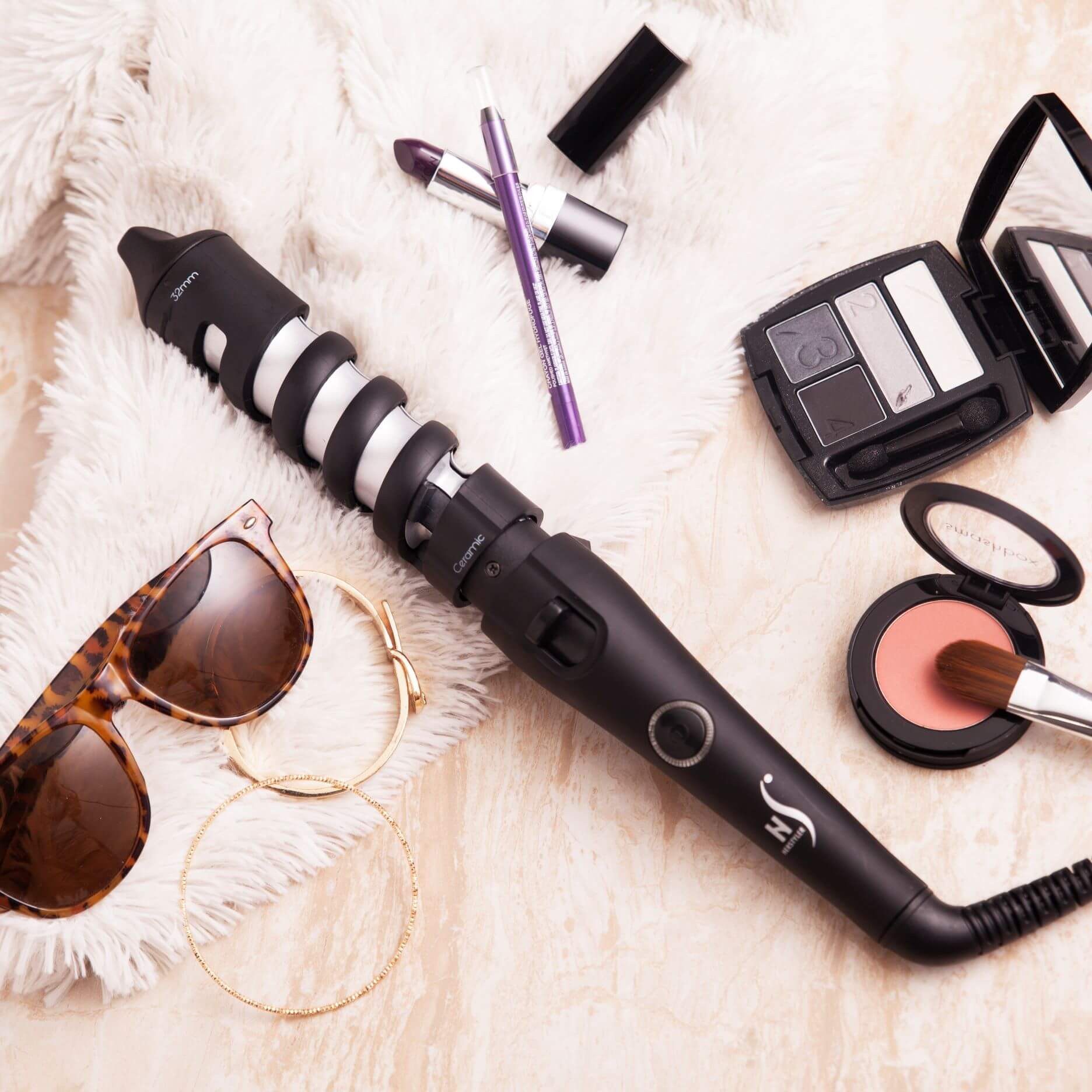 If you want thicker and longer hair ASAP, then heat styling in general should be avoided as much as possible. Any form of excess heat has the potential to harm your strands, which you don't want to do if you're trying to encourage their growth.
However, heat styling can sometimes be unavoidable. Whether you have a special event to attend or an important meeting at work, there will always be times when your hair needs to be styled to perfection.
Fortunately, so long as you choose the right styling tools, heat styling doesn't always mean that you have to compromise on healthy-looking hair. Look for styling tools that offer an adjustable temperature feature, rather than heating up to a single maximum temperature. This way, you won't need to subject your hair to quite so high a heat. Instead, you'll be able to dial down the temperature to find a happy medium that's capable of quickly styling your hair without leaving it feeling damaged.
If your heated styling tools don't come with an adjustable temperature dial, then it may be time for an upgrade. Consider HerStyler's 3P Curler if you need a clipless curling wand, or our Beach Curler if a curling iron is more your style. Alternatively, for straight locks, give the HerStyler LED Pro Luxe 1.25" Black Straightener a try.
Invest in Oils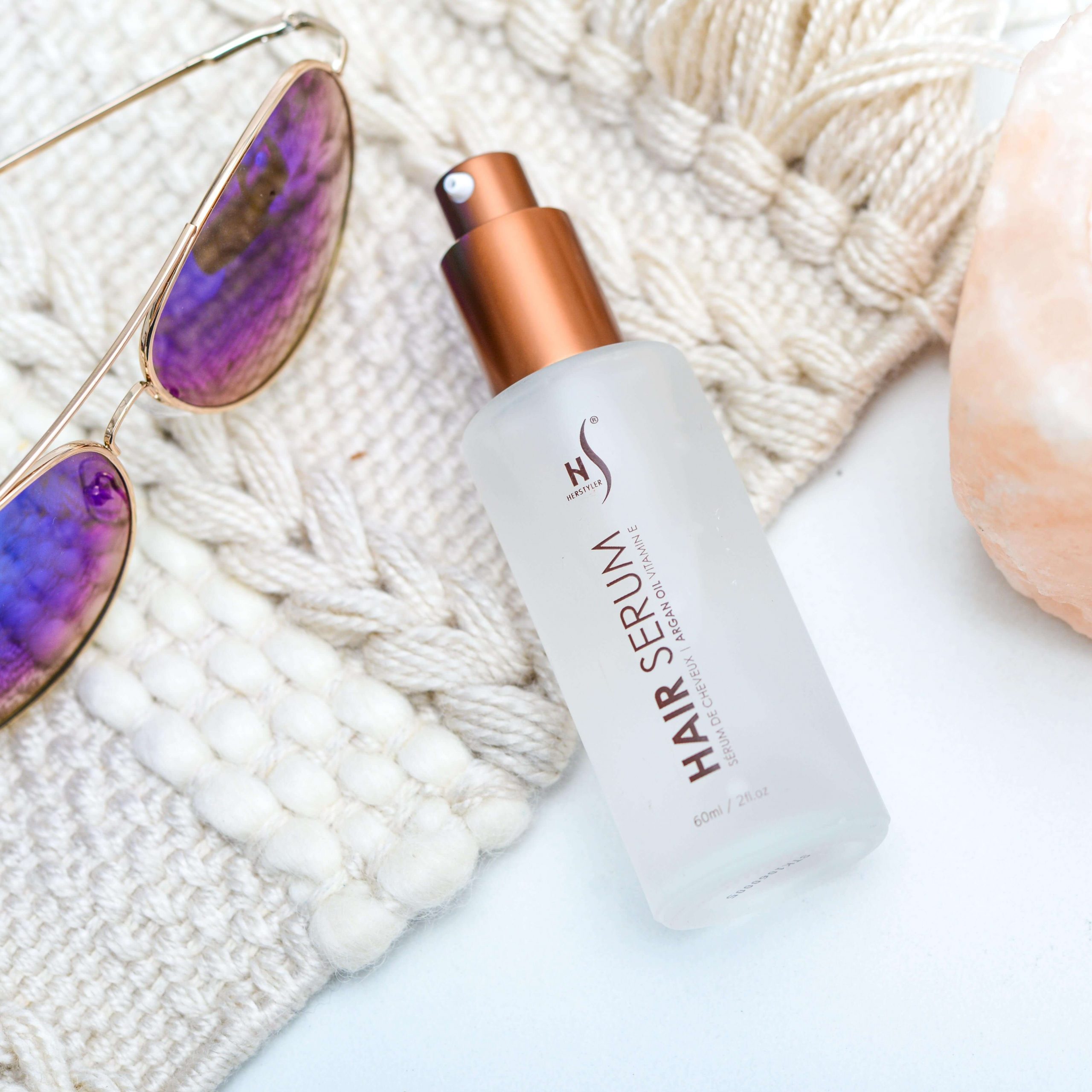 If you're trying to achieve thicker and longer hair, then oils should be your best friend. They'll give your hair a much deeper level of care, helping to nurture the look of length and volume. 
One oil in particular that's often recommended for people who want longer hair is argan oil. We already spoke about its virtues above when talking about conditioners and hair masks, but you can incorporate this ingredient into yet another stage of your hair care routine with our Argan Oil Hair Serum.
Other beneficial oils for your hair include castor, coconut, olive, and rosemary.
Go For Regular Trims
While regularly trimming your hair can seem counterintuitive if you're trying to achieve longer hair, it's absolutely essential. 
Sure, a trim indeed shortens, rather than lengthens, the hair. However, it only removes frayed and split ends, leaving healthy-looking hair intact. This means that although a small amount of length will have been removed during your trim, your hair will ultimately look longer and thicker immediately afterward.
Be Gentle With Your Hair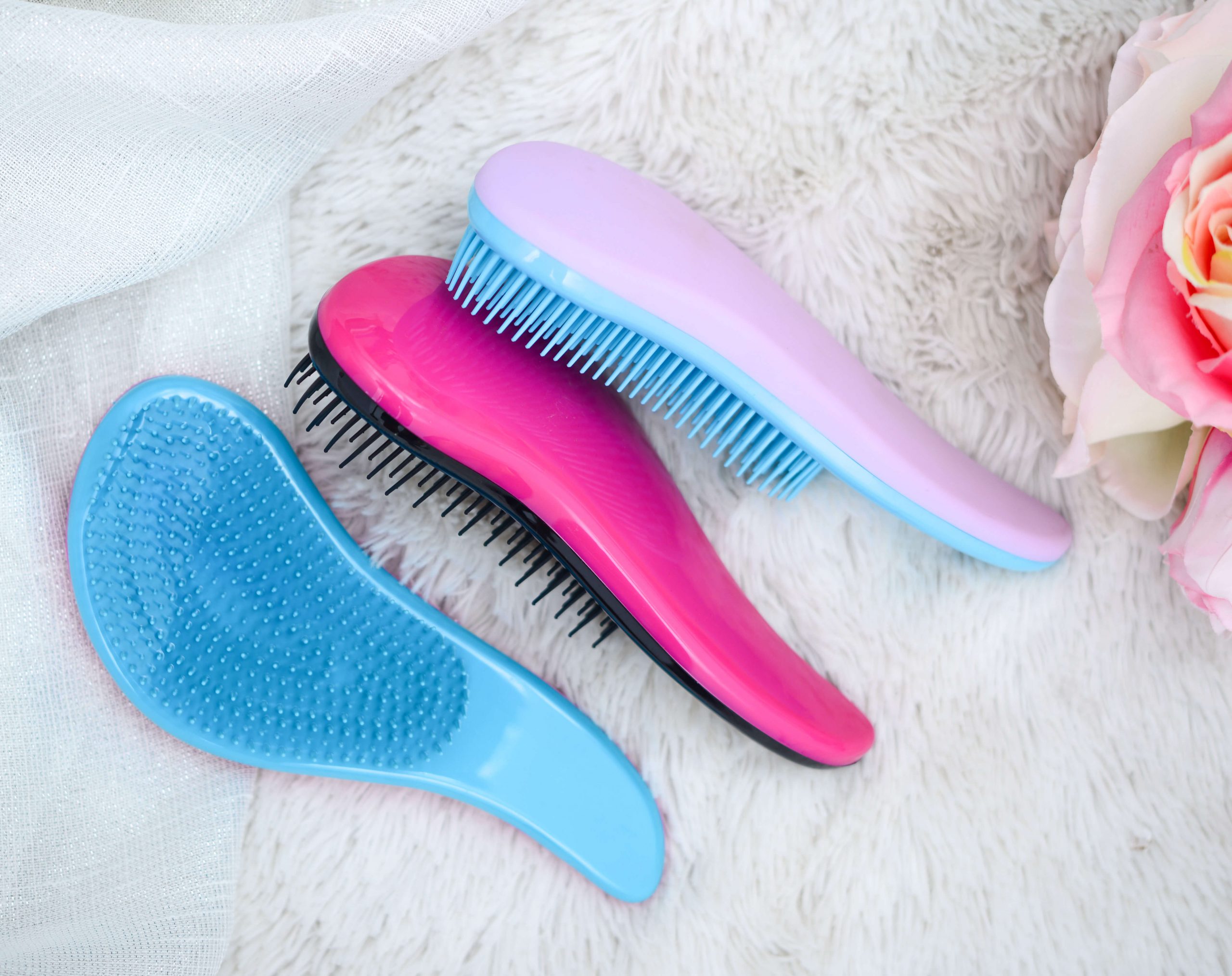 Being rough with your hair and causing it stress can lead to breakages. It goes without saying that breakages are something to avoid if you want thicker and longer hair! 
So, it's important to be as gentle with your hair as possible. This applies to so many different situations. For example, when you're towel drying your hair after washing it, use a soft towel and gently pat at your hair, rather than vigorously rubbing it. 
If you're dealing with tangles, use a dedicated de-tangling brush rather than yanking at your knots with your regular hairbrush. Start from the bottom and work your way up to the roots to prevent breakages.
Eat the Right Foods
Your diet affects every part of your body, so it should come as no surprise that the look and feel of your hair can largely be attributed to what you eat.
While a healthy and balanced diet is ideal, it's also worth being aware of how certain foods are known for being particularly beneficial when it comes to encouraging longer-looking hair. For example, those that are brimming with healthy fats, such as salmon, nuts, and avocados, are great for thickening the look of thin hair.
Beans, eggs, and lean meats are important too. These are all full of protein, something that plays a vital part in the hair growth process.
Use a Silk or Bamboo Pillowcase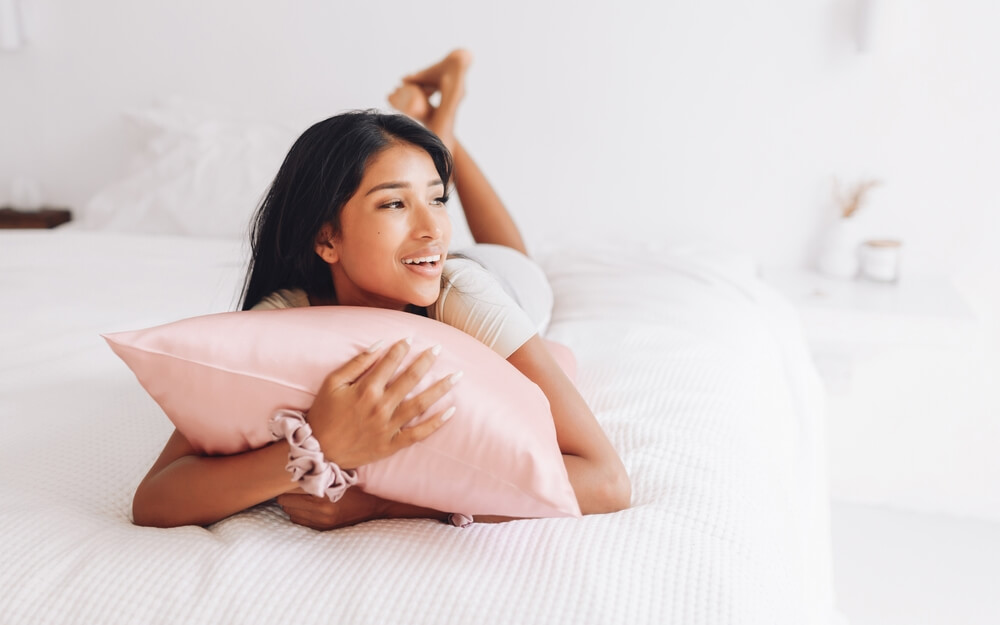 If you've been experiencing hair loss or have noticed thinning hair, then it could be worth treating yourself to a new pillowcase. 
Why? Because most pillowcases are made from cotton. They may provide a soft surface for you to lay your head on each night, but cotton actually contains fibers that are pretty rough. When your hair is constantly rubbing against these each night, it can leave your strands feeling damaged and fragile.
What's the alternative? A pillowcase made from a material that causes minimal friction when it comes into contact with the hair, such as silk or bamboo. With these fabrics, your hair will simply slide around on the surface, rather than being tugged at by harsh fibers, which will keep your hair looking its best come morning.
Regularly Massage Your Scalp
A scalp massage may seem like a luxury, but it can actually help to promote the look of thicker and longer hair.
It all comes down to how a scalp massage boosts circulation in the scalp. This then speeds up blood flow to the hair follicles, leaving them feeling stronger and more energized. The result? Hair that also looks stronger, as well as much healthier.
While you can simply use your fingers to give your scalp a quick massage every once in a while, there are also various scalp massage tools out there that make the experience feel even more relaxing.
Summary
There's no denying that longer hair takes a while to achieve. However, there's plenty that you can do to speed up the process, so keep the above tips in mind!
Click here to shop for more bestselling hair care and styling products from HerStyler.
---