The Best Hair Care Products For Your Hair Type and Texture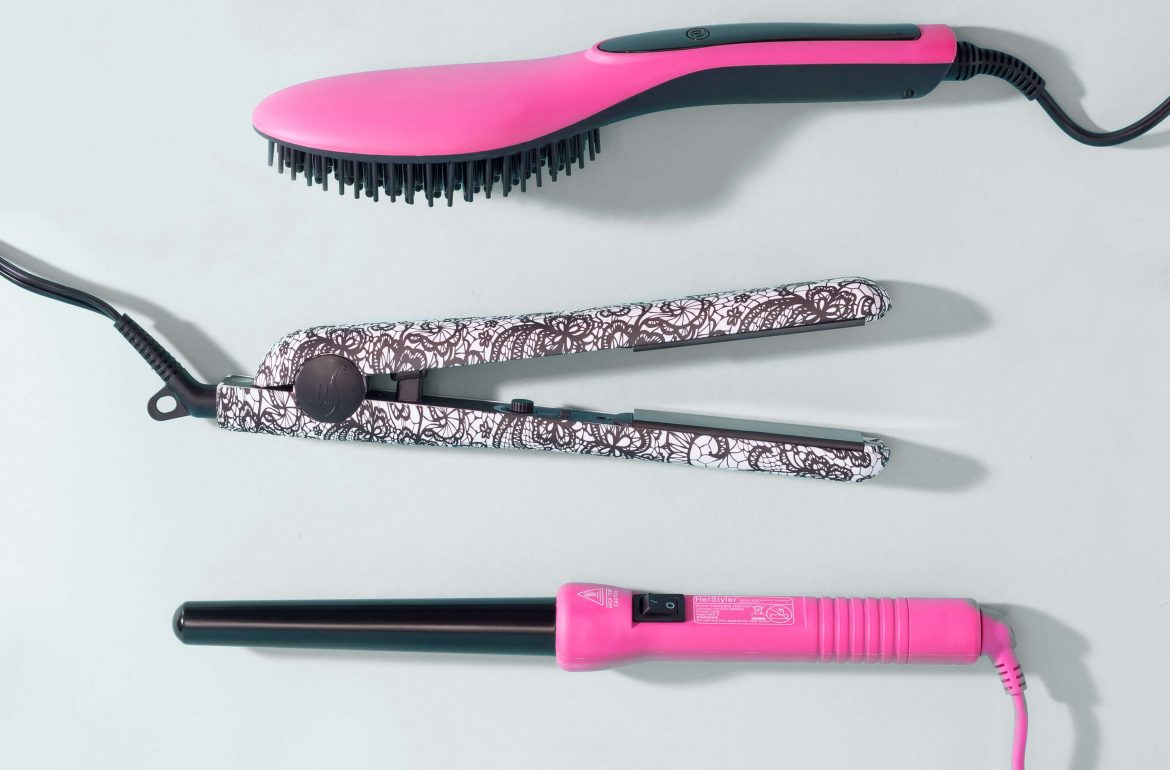 If your hair hasn't been looking its best lately, then this is a sign that your hair care routine could do with an upgrade. Chances are that you already know this, but where do you even begin when trying to find the best hair care products for your hair type and texture? With so much choice out there, the options can be mind-boggling.
That's where HerStyler can help. Whether your hair is dry, oily, brittle, or damaged, we have the very best hair care products for you. Read on to match your hair type/texture/concerns with the perfect formulas for your locks:
The Best Hair Care Products For Dry and Frizzy Hair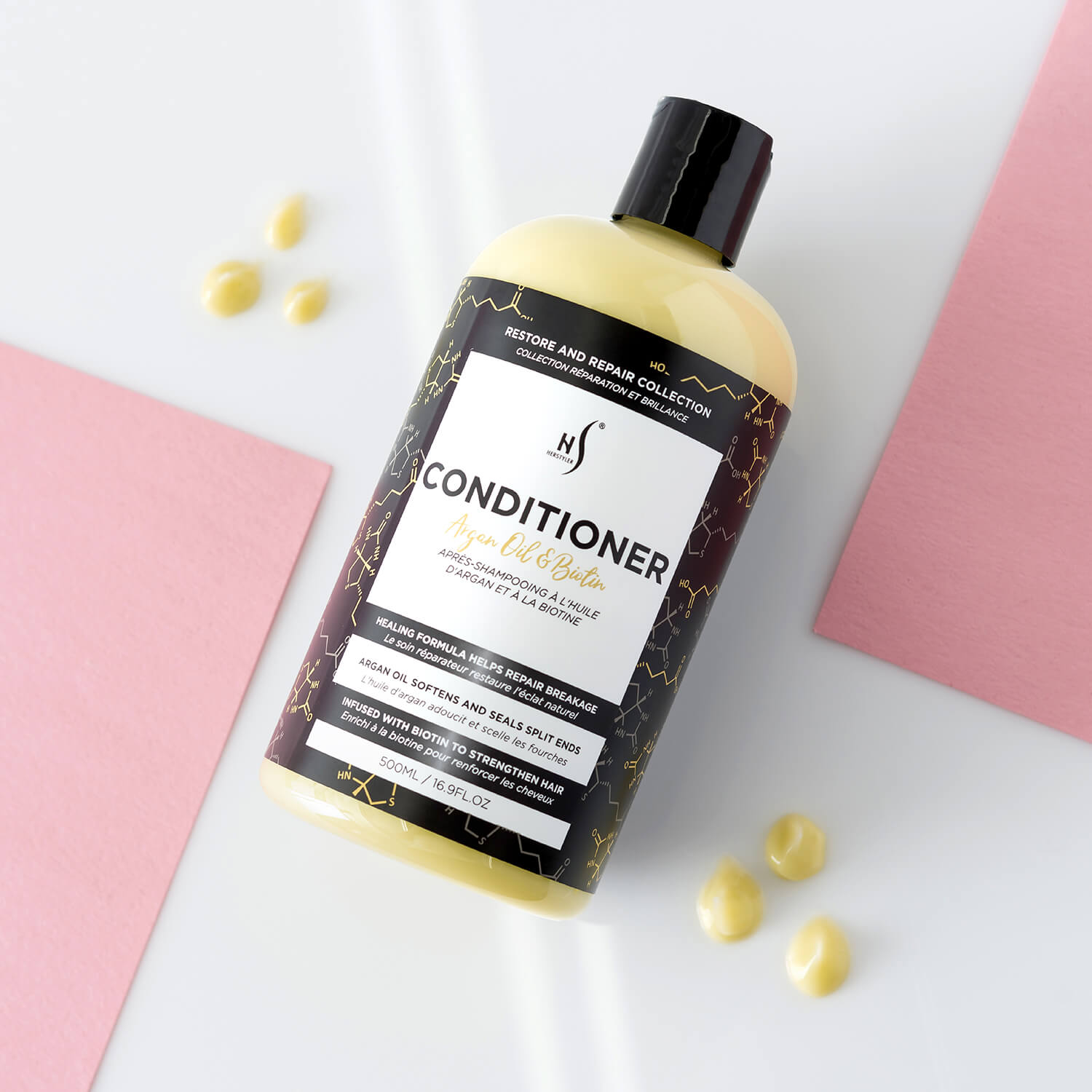 Dryness and frizziness usually go hand-in-hand together. Dry hair attempts to absorb moisture from the environment around it, which leads to frizz. 
What causes dry hair in the first place? A number of factors, from harsh hair care products and excessively washing your hair to the climate and your genetics. Thick, coarse, and curly hair types also commonly experience dryness, as opposed to those with straight hair. This is due to how the natural oils produced by the scalp take longer to travel down curls and coils.
Certain vitamin deficiencies can also lead to dry hair. If your body is lacking in biotin, which is also known as vitamin B7, then dry hair is a common symptom. Since biotin is an essential vitamin, you'll need to start consuming more of it. However, it can also help to use biotin-enriched hair products, such as the HerStyler Argan Oil & Biotin Conditioner. Infused with both biotin and argan oil, this is one of the best hair care products for dry hair because of how it will quickly leave your locks looking hydrated and smoother. It contains vitamin E as well, which will ensure that your strands remain moisturized.
Another one of the best hair care products for dry hair is the HerStyler Castor Oil Hair Serum. Hair serums in general can be a gamechanger when dealing with dry and frizzy locks, but this one is particularly so. The castor oil in this formula is highly moisturizing. It will relieve the feeling of dry strands after just one use.
The serum also contains vitamin E and aloe vera extract. Aloe is known for its deeply hydrating properties, while, as mentioned above, vitamin E moisturizes the hair while keeping it feeling protected. 
Extra Tips For Dry and Frizzy Hair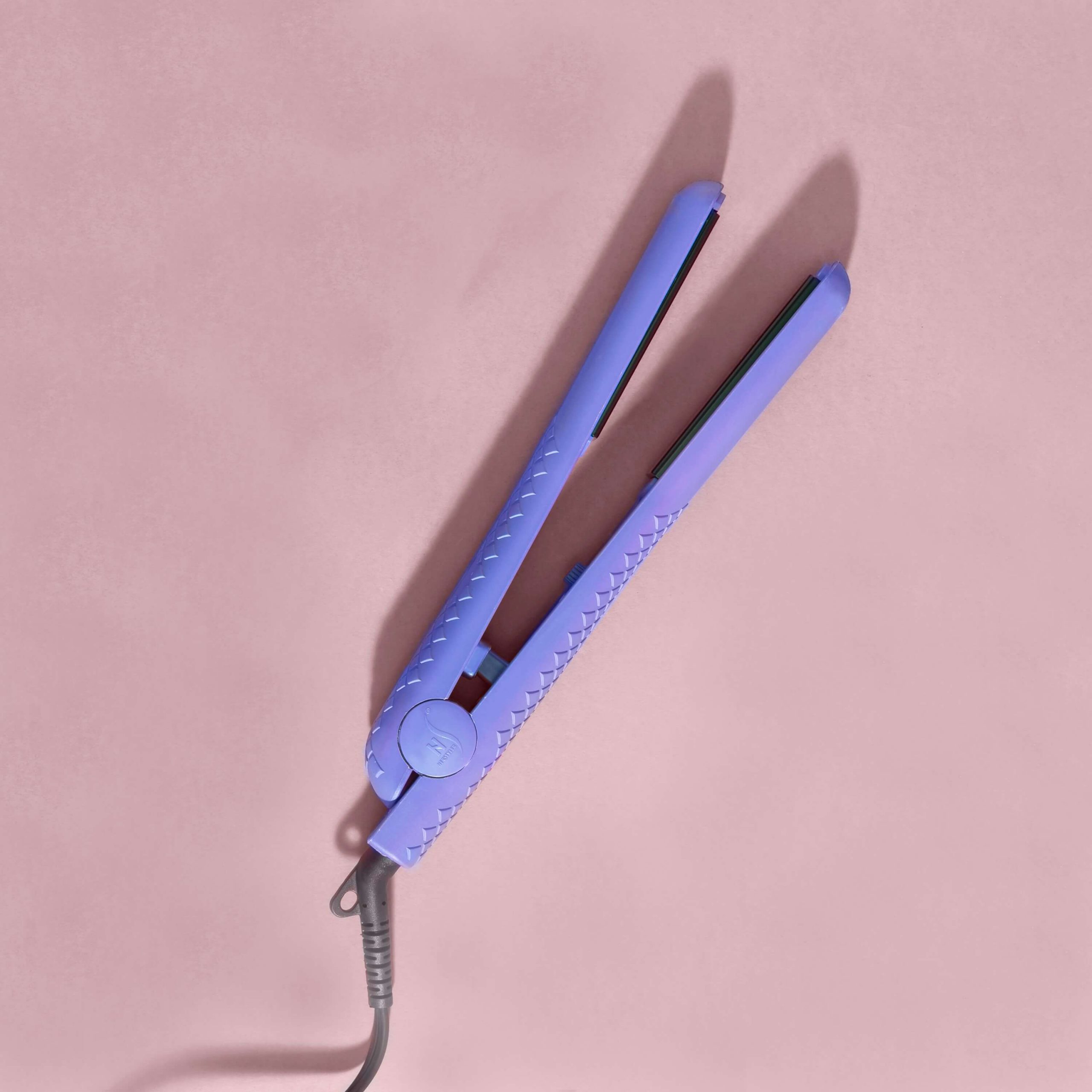 In addition to adding the right hair care products to your routine, make sure that you're also getting your hair regularly trimmed. This will help to freshen up your style, leaving your hair looking lusher and fuller.
What can you do about frizz? As you can imagine, many people with dry hair turn to heated styling tools as a way to control the frizz. However, using the wrong tools can make the dryness even worse. So, pick a straightener that is suitable for dry hair, such as HerStyler's Colorful Seasons 8 Purple. It features ceramic plates, with are gentle enough to not burn already-dry strands. It also generates six times more negative ions than a regular hair straightener, making it ideal for smoothing the look of frizz.
Adjusting your diet can also help to combat the look of dryness. Try consuming more omega fatty acids. These can be found in certain seafoods, as well as nuts, seeds, and plant oils. Vitamins and antioxidants are vital too, so add plenty of colorful fruits and vegetables to your plate at each mealtime! Round things off by drinking the recommended eight glasses of water per day and your hair should start to look healthier in no time.
The Best Hair Care Products For Oily Hair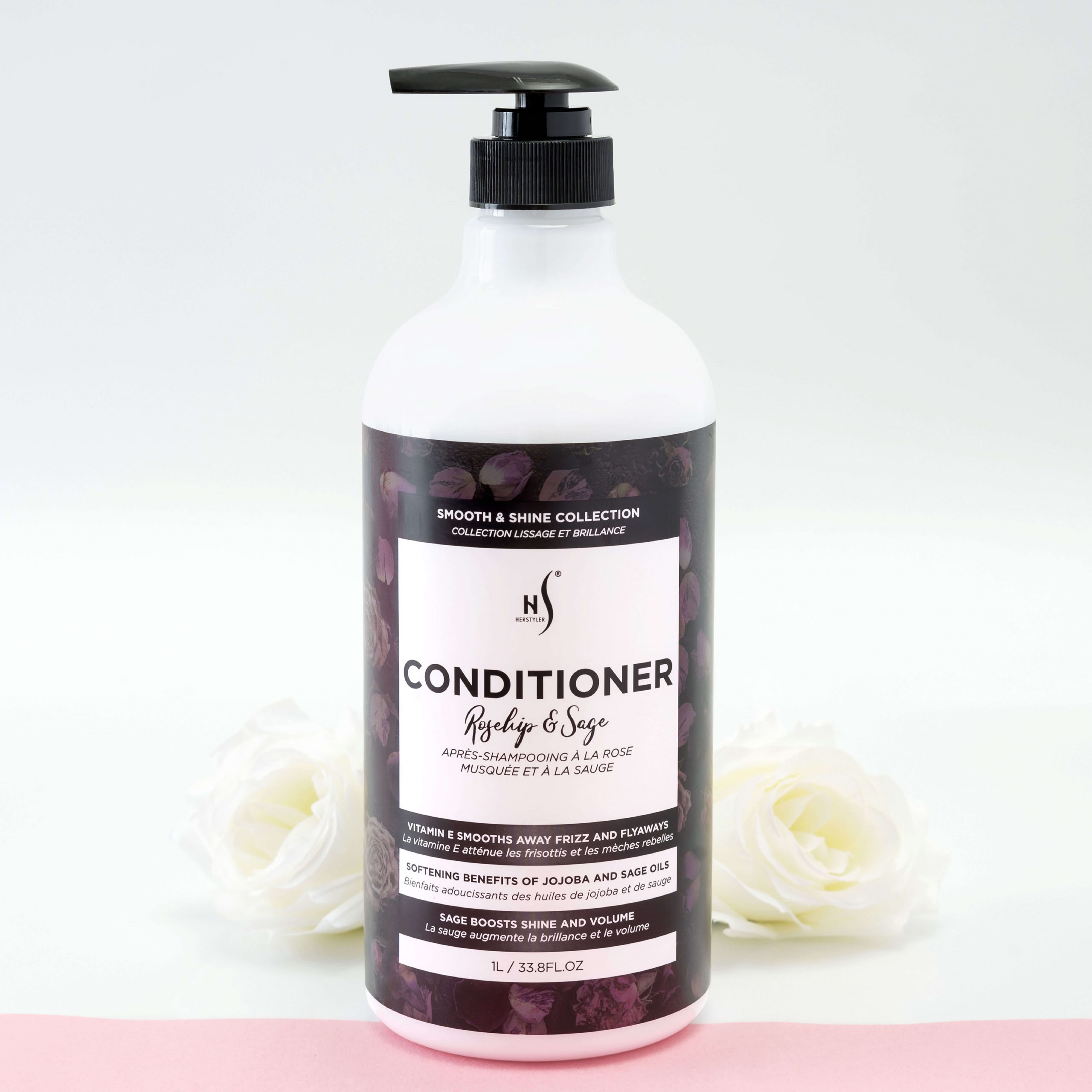 Oily hair may be on the opposite end of the spectrum from dry hair but, again, there are several factors that contribute to it. Over-washing your hair with the wrong shampoo is one, as are heavy hair care products. Heat and humidity can also cause greasy strands.
If you have oily hair, then it's best to keep your hair care routine to a minimum. You don't want to weigh down your strands even further – they already get heavy enough with the excess oil that your scalp produces. Instead, keep things basic with a good shampoo and conditioner.
Our top choice would be the HerStyler Hemp Shampoo. Although it contains hemp seed oil, you needn't worry about this making your locks feel oily. Hemp seed oil is packed with fatty acids. When used regularly, these can help to rebalance how oily your hair feels. This exquisite shampoo also contains vitamin E to moisturize your strands while they're being cleansed, as well as sage oil, which will help to cleanse and clarify the feel of your hair.
In fact, sage oil is so beneficial that we would recommend looking for the ingredient in your conditioner too. Take the HerStyler Rosehip and Sage Conditioner, for example. The sage helps to remove the feeling of greasiness and irritation, while the rosehip revives the look of limp and tired strands. They're the ideal duo, making this one of the best hair care products for people with oily hair.
Extra Tips For Oily Hair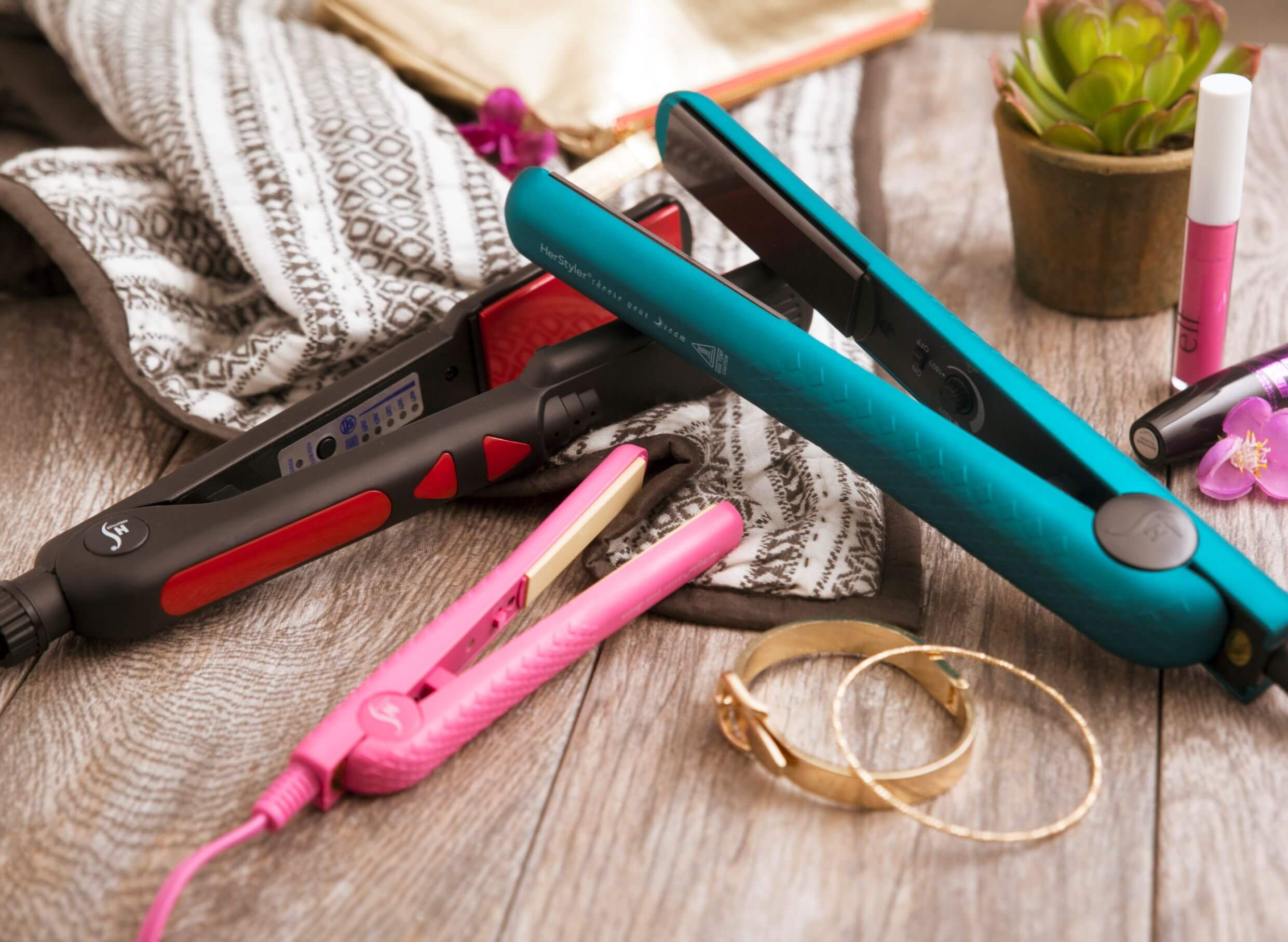 One thing to keep in mind when using a conditioner on oily hair is that the product should never be applied to your roots. Conditioners are designed for the hair, not for the skin. If they come into contact with the skin on your scalp, they'll end up clogging your hair follicles. This will lead to itching and can also make your oiliness even worse.
It's also vital to ensure that you clean your heated styling tools regularly. The same applies to your hairbrush or anything else that comes into contact with your hair on a daily basis. Dirty tools will transfer bacteria, oil, and product buildup to your hair. All of this will weigh your hair down and leave it looking even oilier.
One thing that often leaves those with oily hair confused is how often they should wash their strands. The answer to this varies – it all depends on how oily your hair is. Since over-washing can increase oil production, you don't want to go overboard. However, you don't want your hair looking greasy either! So, start by washing your locks every two to three days. If your hair feels oily in between, then increase frequency. You may end up needing to shampoo your hair every day, but make sure that you're using a conditioner to compensate for all of the extra cleansing.
The Best Hair Care Products For Thin or Damaged Hair
There is so much out there that can cause damage to your strands. From the sun's UV rays to pollution to the other chemicals that you come into contact with each day, your hair really takes a beating. 
As a result, people have been noticing signs of damage so much earlier in life. From dullness and brittleness to thinning and hair loss, once your hair is damaged, it can be a long road to recovery.
What helps is using the right hair care products, one of which is a hair mask. Our Argan Oil Hair Mask is perfect for repairing the look of damage, even in highly processed hair. Argan oil can work wonders on the strands, leaving them feeling strengthened and more resilient. It works even better when combined with panthenol, which you'll also find in this formula. 
Hair masks are great for providing your locks with a deep dose of moisture each week. However, your hair still needs to be washed and conditioned in between masking sessions, and this is where the trouble can begin. So many shampoos and conditioners contain ingredients that worsen the appearance of damage, making it important to pick the right formulas.
Our recommendation would be the Sleek Hair Shampoo from HerStyler. Just like our hair mask, this shampoo boasts an infusion of argan oil. As a result, in addition to cleaning your hair, it will also hydrate and moisturize your mane.
Follow this up with the matching Sleek Hair Conditioner. Although it's not essential to use matching shampoos and conditioners, this can really help when dealing with the look of damaged hair. They'll contain ingredients that will complement each other, meaning better and faster results.
Extra Tips For Thin or Damaged Hair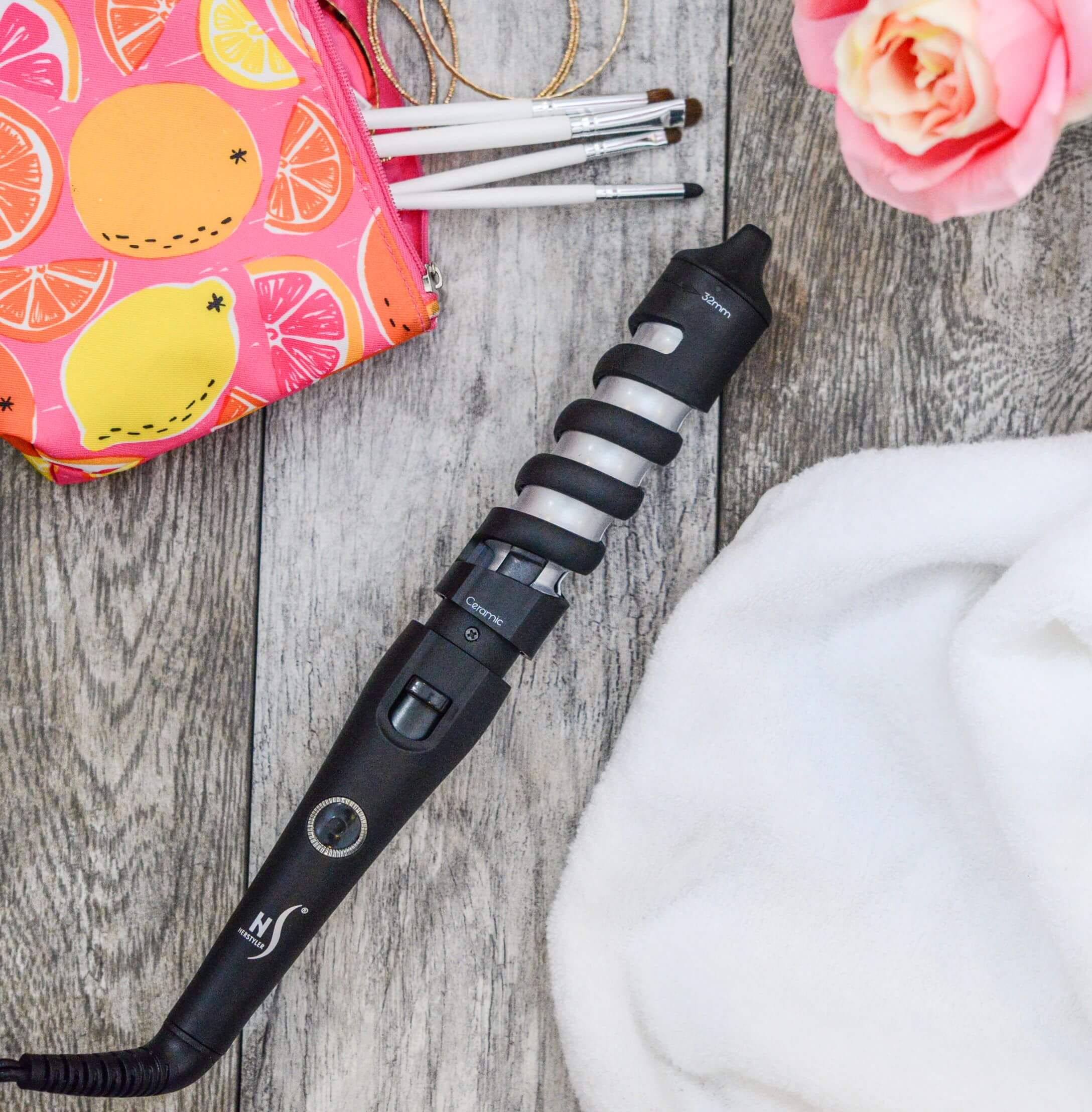 It goes without saying that if your hair is already looking damaged, then you'll want to keep the appearance of further damage at bay. To do this, keep your hair physically protected from the environment as much as possible. Whether you don a wide-brimmed hat or wrap your hair up in a scarf on hot or smoggy days, this will all help to shield your precious locks from oxidative environmental harm.
If you're still regularly heat styling your hair, then be cautious about the heat tools that you use. As you probably know, too much heat will only cause more damage to your locks. So, pick heated styling tools that offer variable temperatures, such as HerStyler's Beach Curler. It offers a variety of temperature settings so that you can dial things down when dealing with your damaged locks, saving them from experiencing even more problems. It also comes with a ceramic coated barrel. This means that you won't have to worry about uneven heat distribution harming your hair even further.
Of course, it's also vital to use a heat protectant product before using a heated styling tool. This is something that everyone should be doing, but it's even more important if your hair is already damaged. It'll save the heat from scorching your hair even more. There are plenty of dedicated heat protectants out there, but you could also simply use a hair serum. Our Argan Oil Hair Serum does the job well, while also infusing your strands with antioxidants and vitamins.
Treat Yourself to the Best Hair Care Products From HerStyler
Hopefully, you now know exactly what you need to look for if you're in search of the best hair care products for your locks. Whether your hair is dry and frizzy or brittle and damaged, you'll find nothing but high-quality formulas when you do your hair care shopping at HerStyler!
Click here to browse more bestselling hair styling and hair care products from HerStyler.
---