7 Pro-Level Hairstyling Tips for Fall
Fall is finally upon us! And with the arrival of the new season comes the super fun events, festivals, and celebratory moments spent out in the cooler, crisper weather among friends and family. And as you make new memories with family and friends this season, you'll definitely want to make sure that your hair feels healthy and looks gorgeous!
Enter HerStyler and our must-have heated styling tools and products. 
Our carefully researched and innovatively designed styling tools and products hold the key to opening the door on all of your new favorite hairstyles this fall. Whether you're at a Halloween party among friends or the scent of pumpkin spice in the air has you hankering to try something new and different with your hair at the office, at HerStyler, we've got the hairstyling tips for fall that you need!
Best of all, if you have a HerStyler straightener or curling iron, you can rock an assortment of different looks for every occasion on your calendar this time of year, and still manage to keep your hair visibly damage-free.
Are you ready for some fantastic hairstyling tips for fall? Great! 
Plugin your favorite HerStyler heated styling tool and get ready because we've got seven pro-level hairstyling tips for fall that will totally transform your look this season. We've also got the inside scoop on how to keep your hair feeling strong and healthy for the cooler months ahead.
Embrace New Looks This Fall With HerStyler Styling Tools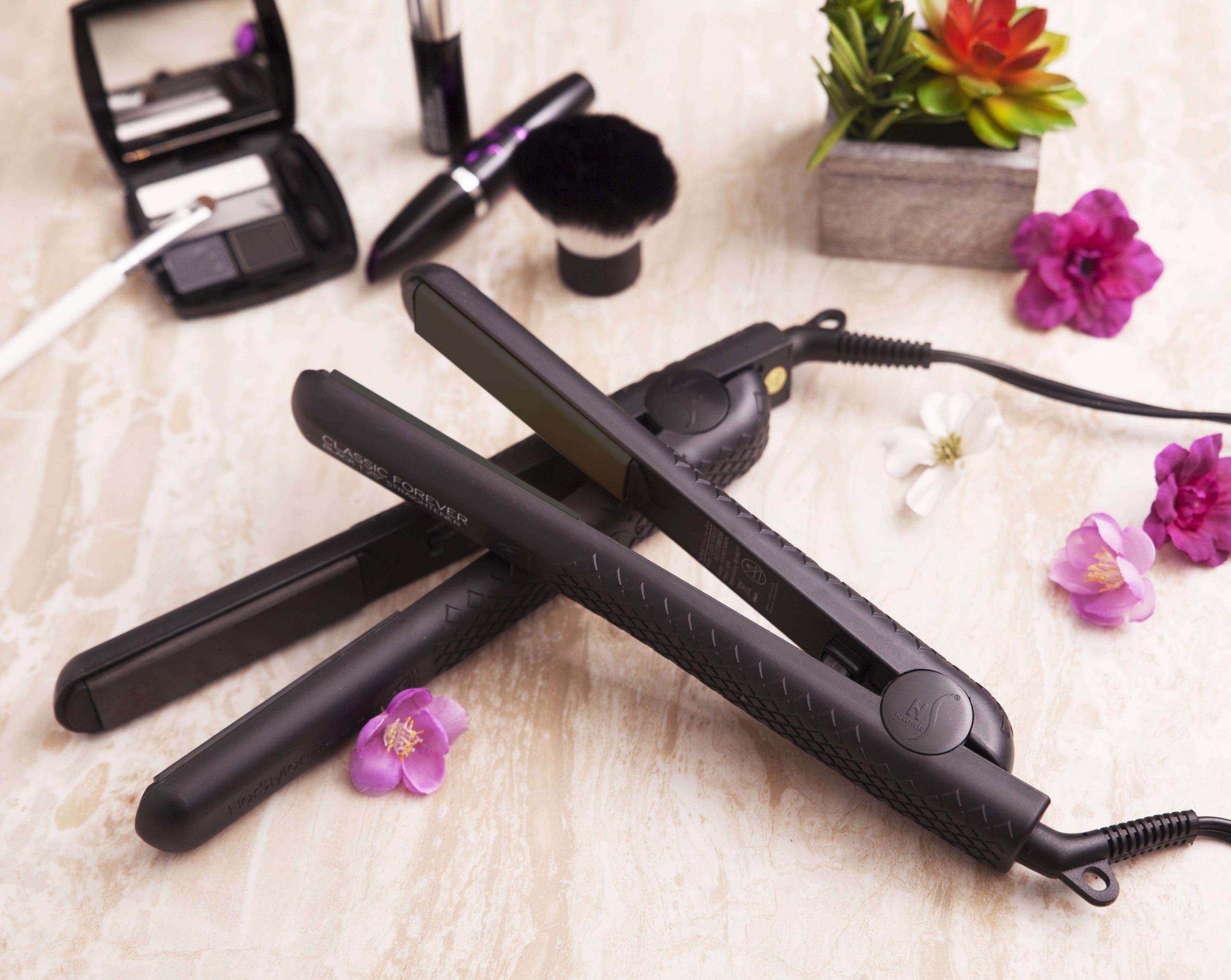 As you buy yourself some new cozy sweaters, that great pair of flattering jeans, or those trendy new heels, why not think about changing up your hairstyle this autumn as well? The fall season is the perfect time to refresh your look and experiment with new hairstyles using your favorite HerStyler straightener, of course!
There are many popular hairstyles that you can try this fall. Whether you are looking to achieve those trendy, perfectly pin-straight luminous locks, rock fresh out-of-bed easy waves, or flaunt those big, soft curls you see celebrities donning on the red carpet, you can achieve styles galore with your HerStyler straightener or curling iron.
But, there is something very important to remember while you are preparing to experiment with our hairstyling tips for fall…
The fall season brings with it drier air than other seasons. In order to avoid drying, frying, and damaging your strands, many hair care professionals recommend that you stick to using high-quality styling tools like ours here at HerStyler. 
We have an assortment of uniquely designed styling tools that are equipped with a variety of features and options designed to meet your styling needs. HerStyler straighteners and curling irons work on all hair types! Even better, your HerStyler styling tools have been carefully designed to give you head-turning results while keeping your strands feeling healthy and strong. 
Intrigued? Read on for the pro-level hairstyling tips for fall that you'll want to follow to flaunt gorgeous locks all season long!
Keep Your Hair Feeling Healthy By Preventing Damage Before You Style Your Hair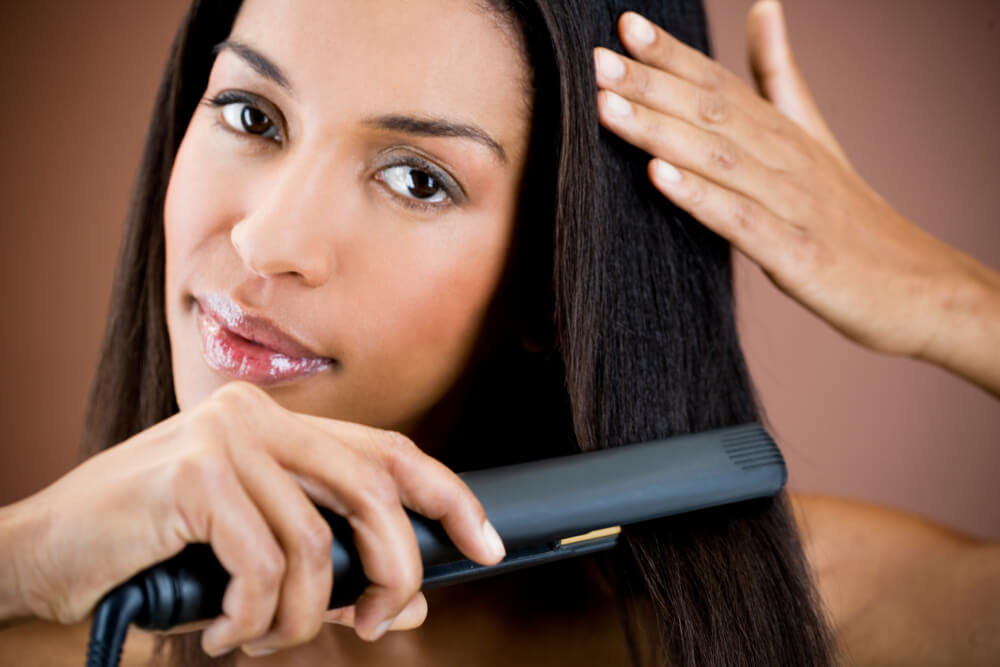 While accomplishing your autumn dream styles with your HerStyler styling tools can lay the groundwork for a fantastic fall season with gorgeous pictures, you'll want to first make sure that you know how to keep your hair feeling damage-free while using them.
According to hair care experts and their pro-level hairstyling tips for fall, the best way to prevent unsightly heat damage from heated styling tools – while achieving enviable hairstyles – is to make sure that you are only straightening the same section of hair two to three times. If you are straightening the same section of hair with numerous passes again and again, the high temperature of your flat iron will damage your strands.
Another pro suggestion for keeping your follicles feeling damage-free and healthy before using any styling tool, such as your Beach Curler or your Forever Black straightener, is to make sure that your hair is completely dry first.
Prepare Your Hair for Styling Heat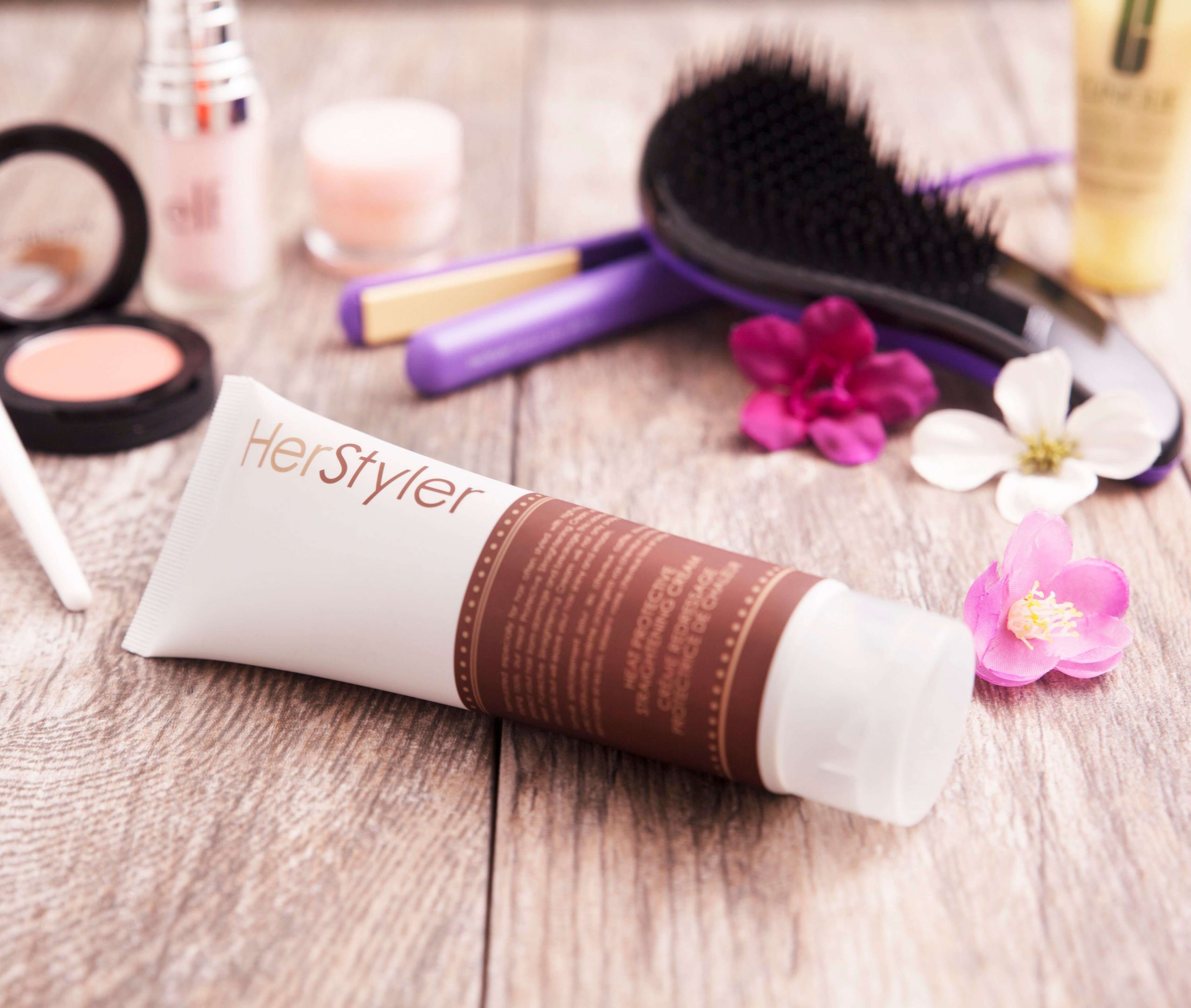 When it comes to using heated styling tools capable of high temperatures, you always want to use them on healthy, un-damaged hair to prevent further damage. But, you wonder, how can you keep your hair feeling healthy during the fall when the air is so dry?
The thing is, before trying any new looks with your HerStyler styling tools this fall season, you'll want to first take steps to prepare your tresses.  
When preparing your hair for styling, use a great heat protectant product such as our Heat Protective Straightening Cream. The hair equivalent to sunscreen for your skin, our heat protectant products work using carefully selected ingredients that coat your follicles, leaving them feeling fortified.
Hair Serum Holds the Key to Head-Turning Hair This Fall Season
Your hair survived the summer months, and now is a great time to assess the state of your locks so that you can be sure to head into the fall season with healthy-looking hair.  
Do you have flyaways? Does your hair look dry from those dives into chlorine-filled pools? How about shine? Is your hair dull-looking?  
Fortunately for your post-summer strands, you can take steps today to undo any summer damage to your follicles and strut into fall with soft, shiny tresses!
Our Argan Oil Hair Serum is a powerful multi-tasking formula that will pamper your hair with all the moisturizing goodness of Vitamin E. Perfect for use on all hair types, our hair serum is carefully formulated to give our customers healthier-looking hair and instant shine. Instantly eliminating those stubborn flyaways and the look of that unruly frizz, the ingredients in this serum tame the appearance of unruly hair.  
With just one use of this hair serum, your hair looks instantly controlled. You can be sure that heads will turn when you showcase your dramatically smooth, shiny tresses at your next fall event.  
How to Apply the HerStyler Hair Serum
Pump a small amount of the

Argan Oil Hair Serum

into your hands.

On slightly damp hair, apply serum evenly at the root to tip. (Hint: Pay some special attention to the ends of your hair which are more prone to dryness!)

Let this amazing serum soak into your strands and work its magic.

Style as normal
And that's all there is to it! 
Looking to achieve these sleek results with extra thick or super textured hair? Don't forget to add a great HerStyler hair straightener to the mix, such as our Sleek Styler Black 1" Titanium Straightener. 
Use Your HerStyler Curling Iron to Achieve Classic Loose Curls 
Look chic this fall by showcasing one of the prettiest styles of the season – loose curls!  Embraced by Kate Middleton as a go-to classic style, it's a look that's super easy to achieve with a high-quality curling iron, such as our HerStyler 5P Curler, which is equipped with our signature Teflon design.  
Easy Tips For Touchable Long and Loose Curls This Fall:
Use a quality curling iron, such as our

5P Curler,

to curl each section of hair. For these magazine-worthy loose curls, be sure to only keep your hair on the curler for three to five seconds!

Let the curls fall, uncontrolled, after five seconds around the rod. Don't pin or hold them into place as they cool.

For defined, sleek curls, steer clear of using your hairbrush on your curls. 

Use a spritz of hair spray to finish off.
Create Full, Sexy Curls for Fall Evenings Ahead 
Straighteners aren't just for straightening hair…
The unique design of our high-quality straighteners, such as our Colorful Seasons 8 Green, allows you to rock curls that look silky smooth, and bouncy using the power of negative ions!
Creating curls using a hair straightener is fast and easy.  
Simply take one-inch sections of your hair and clamp your flat iron down on the section closest to your roots. Pull the straightener down slowly, turning your wrist away from your face. Keep your strands twisted around the straightener at this angle until the straightener passes the ends of your hair. Repeat this step with every remaining section of hair. Do not brush, simply shake out your roots using your fingertips to break up any tight curls.
Happy with our hair styling tips for fall so far? Read on for the inside scoop on how to achieve one of the most popular hairstyles of the season!
Flaunt Smooth, Pin-Straight Tresses
Are you inspired by pictures of celebrities flaunting pin-straight, luminous locks on the red carpet? 
It's easy to rock your own perfectly straight, smooth tresses this fall with a HerStyler straightener, such as the HerStyler SuperStyler.
Simply follow these simple steps and you'll be sure to turn heads this fall: 
Plug in your straightener and let it heat up. 

Select a temperature setting. 

Spray your hair with a great heat protection spray.

Separate your hair into sections and secure the sections loosely.

Take a small section of hair and pull it taut with your fingers or your comb.  

Clamp the plates of your straightener around the section close to your roots.

Using even pressure, glide the straightener down over the length of the section. Repeat once.

Set the straightened section of hair aside and repeat this process with each section until your hair is pin-straight, smooth, and gorgeous!
There you have it! It's easy to achieve the shiny, super straight hair trend of the season with these easy steps and your trusty HerStyler straightener!   
In Conclusion
At HerStyler, our heated styling tools and styling products are designed using innovative technology and careful research. The unique design of our heated styling tools gives our loyal customers the gorgeous, transformational results that they love. Our straighteners and curling irons are ready, willing, and able to create head-turning styles for all of your seasonal gatherings this fall!  
With the hairstyling tips for fall that we've discussed, and the use of high-quality products infused with proven, researched ingredients, you can be sure to have a fantastic fall season ahead. 
Feeling inspired? We hope so! You can check out the range of HerStyler heated styling tools and products right here. 
---