How To Style Heavy Hair
Though we're sure you've been told this countless times before, being blessed with super thick tresses that rival the luscious locks of a Disney princess is truly something to treasure. Sure, you may go through (snap) more hair bands than the average person, your drain may fill up with hair more often than you'd like, and washing/drying your locks means setting aside about half the day. But still! When it comes to the styles you can pull off, it's honestly all worth it. 
Don't believe us?
We have proof!
Keep scrolling and prepare to discover how to style heavy hair in ways you never thought of before. HerStyler will provide handy tips for washing and conditioning, styling with heat, and even our top recommendations for how to style heavy hair for work and weekend days!
How to Wash & Condition Heavy Hair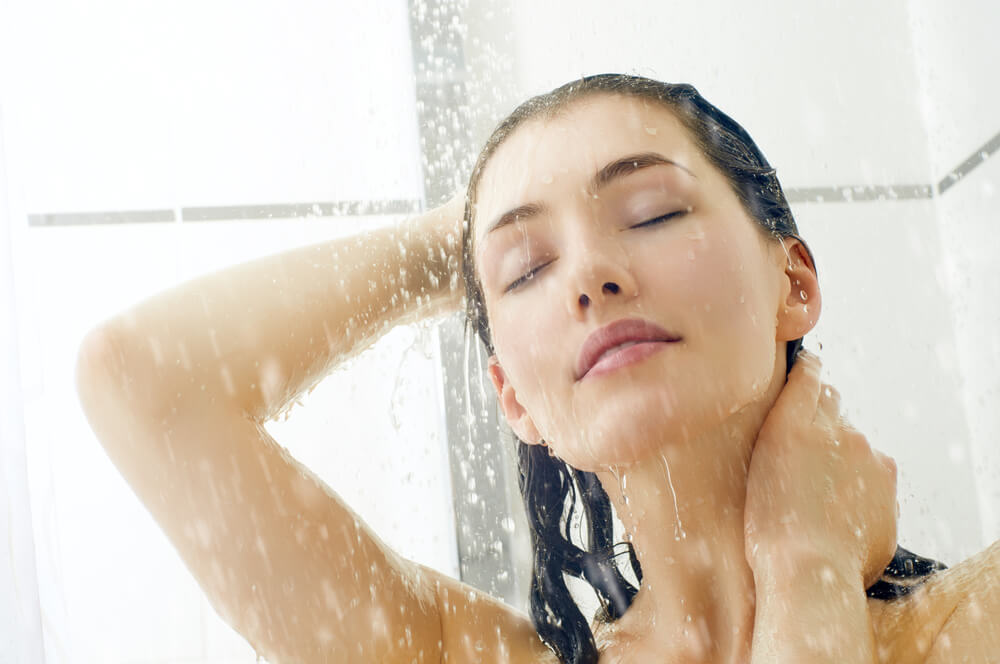 Before we get to the styling part, we'll need to think about how we get those heavy locks of yours in tip-top condition. After all, if you start off with frizzy, greasy, or just generally unruly hair, chances are any style you produce won't be a winner. 
First off, let's begin with the washing. We have plenty of tips and tricks to make sure your heavy hair is fully cleansed, free of impurities, and in the best condition you've ever known it!
Saturate Your Strands
Begin by making sure your hair is wet. We know that sounds super obvious, and it is, but when you're working with especially thick locks, they can take a little longer to get properly saturated in the shower. So, to make sure your hair is soaked through before applying your shampoo, don't be afraid to run the water over for a good few minutes.
Also, always make sure it's lukewarm instead of hot. This way, you don't damage your hair at all. Detach the shower if you can so you can move it around and get to all of your hair. Use your fingertips to work the water through your lengths.
Apply Your Shampoo
Once your hair is completely soaked through, you can go ahead and apply the shampoo of your choice. But, instead of putting it in your hand and then directly onto your hair, go ahead and emulsify the shampoo between your palms first. This will begin the lathering process and makes the formula much easier to spread evenly throughout your hair. You'll get an even coating instead of one concentrated area of shampoo, which can be difficult to evenly distribute throughout the hair. 
Speaking of shampoo, it's always worth re-evaluating the one you're using. This is especially true if you're on autopilot and have been reaching for the same one for years. Make sure you have a shampoo that's specifically designed for your hair type. Pick one that has the power to leave your heavy locks looking and feeling super shiny.
For this, we highly recommend the Herstyler Sleek Hair Shampoo infused with Argan oil. It'll leave your hair looking and feeling super clean, free from impurities, and sleeker than ever!
Massage & Lather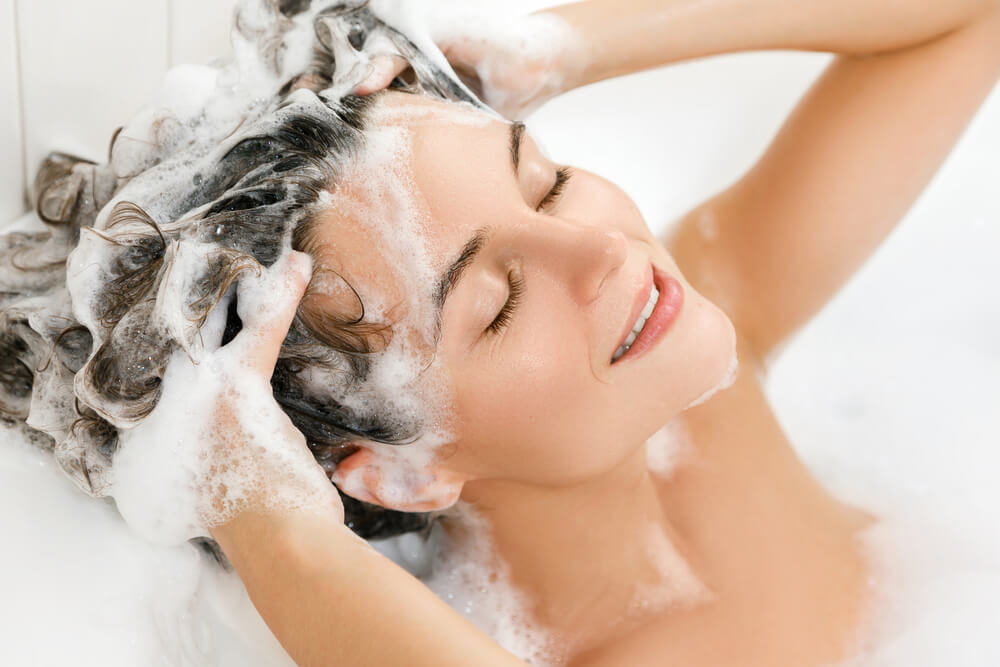 Now, once the shampoo's in, take your time.
Spend a good few minutes gently lathering and massaging the product into your hair, not only at the scalp but through the lengths too. This will ensure that all of the hair is properly cleansed.
Rinse
Finally, go ahead and rinse your hair with lukewarm water. Use your fingertips once again to remove the suds from your lengths until the water runs clear. If your hair is particularly heavy and it's been a while since the last wash, you can choose to repeat this process for an even deeper cleanse. Just be sure not to dry out the hair.
If and when it does become a little unruly, you can balance that out with an extra conditioning treatment or soothing treatment like the Herstyler Argan Oil Hair Mask. 
What's next you ask?
Time to reach for your conditioner!
Apply Your Conditioner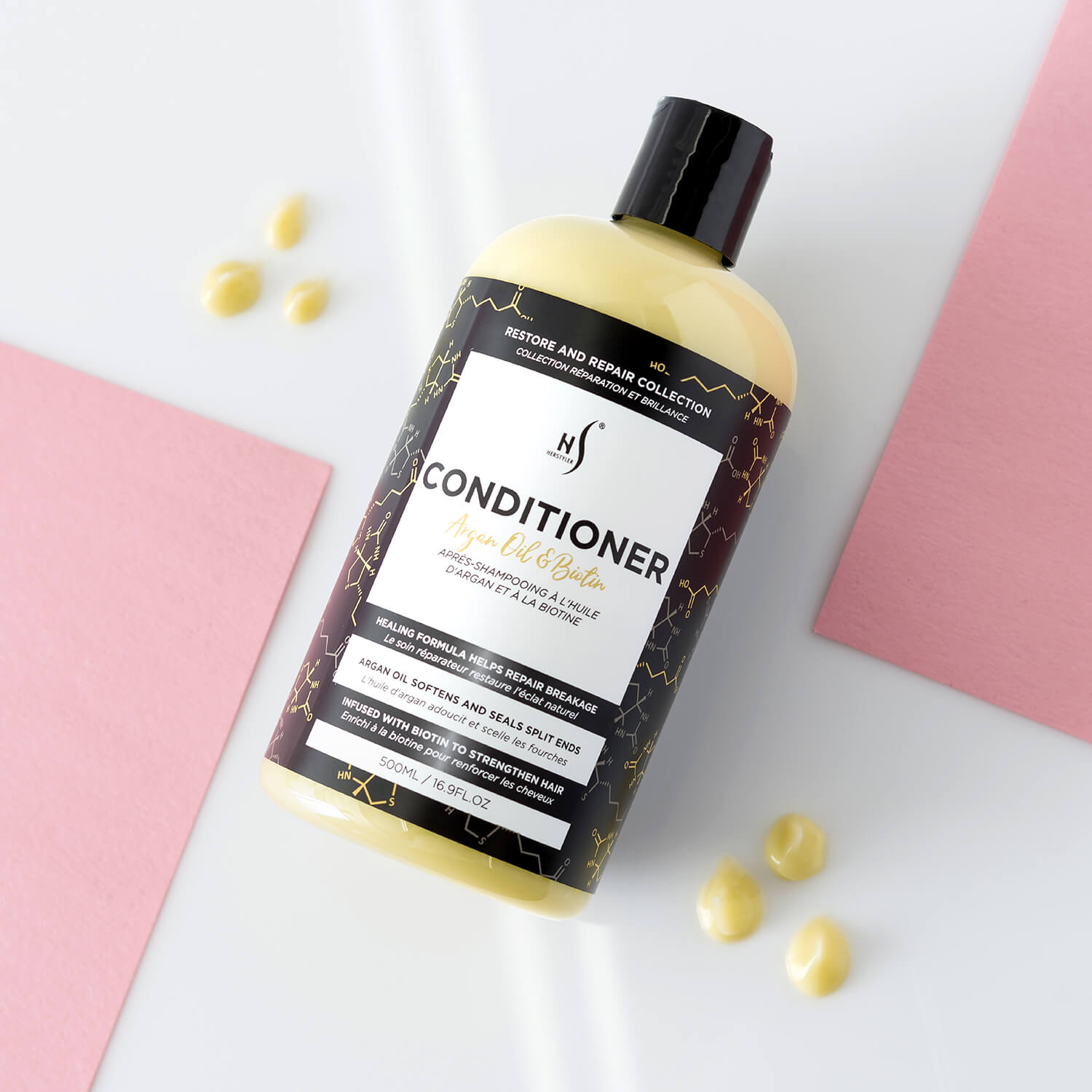 With your hair thoroughly rinsed and still soaking wet, smooth your favorite, super rich hair conditioner through the mid-lengths and ends of your locks. Pro tip: pay special attention to the tips! Often, those of us with very heavy or thick hair tend to experience more split ends and dryness but it's nothing to fret about. You can always combat this with an extra moisturizing boost as you massage the product right into the hair!
Our favorite is the Herstyler Argan Oil & Biotin Conditioner, designed to make your hair feel softer and smoother. It should also help it look and feel healthier, less frizzy, and therefore much easier to tame and style!
Wait…and Then Rinse Again
Let that sit for a couple of minutes, then rinse once again with lukewarm water until the water runs clear. Even when that happens, we recommend doing a final check to make sure all of the conditioner is gone. Use your fingertips to feel through your hair, paying special attention when close to the scalp. This is where conditioner can go unnoticed!
If you accidentally do leave some in, it's really not the end of the world. However, it does mean that you're more likely to experience a build-up of product that can make your hair feel unclean (even though it isn't!). This may mean it gets greasy faster than usual. 
Best Haircuts For Heavy Hair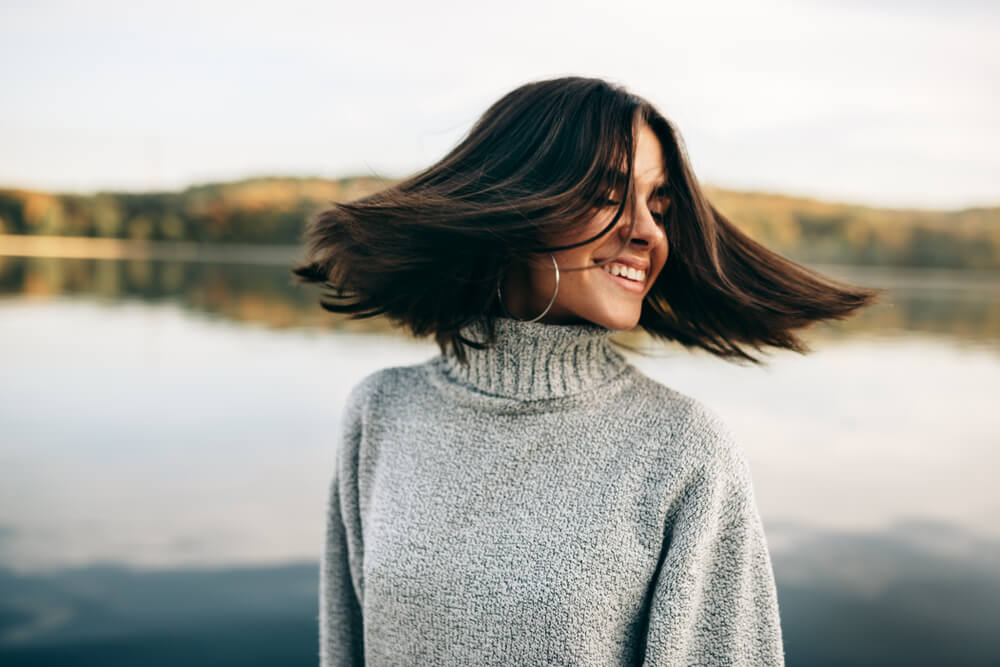 When your hair is super thick and heavy, you might struggle to find a haircut that A. suits you, and B. makes styling and maintaining your hair less of a chore. 
Luckily for you, there are so many different styles out there that will benefit from extra heavy locks like yours. 
Want to know our faves?
Long layered hair – if you're just too attached to your length to say goodbye, this gorgeous haircut keeps your hair super-long but will take some of the weight out.
Choppy bob with bangs – the beauty of bobs? They work for pretty much every hair type! Although we recommend them to those with finer locks to make them look thicker, if you opt for a choppy cut with bangs, your heavy hair will work to your advantage. It'll create tons of beautiful volume and a style that stays put all day!
Face Framing layers – the perfect chop at any length, this cut will highlight your features whilst taking away the thickness of your heavy hair from the front of your face. 
Side parted lob – this chic mid-length chop will never go out of style. Plus, a side parting in your heavy hair means extra volume at the roots!
The Pixie Cut – when you just can't deal with having long and heavy hair, go for the pixie cut! It'll look stunning with your super thick tresses and means you'll never need to contend with the sheer weight of your heavy locks 
Mid-length locks with curtain bangs – curtain bangs are well and truly back and we couldn't be happier about it. If you have heavy hair, you should be too, as it means you can finally rock a chic Parisian-style fringe without it looking or feeling super heavy against your forehead!
How to Style Heavy Hair With Heat Tools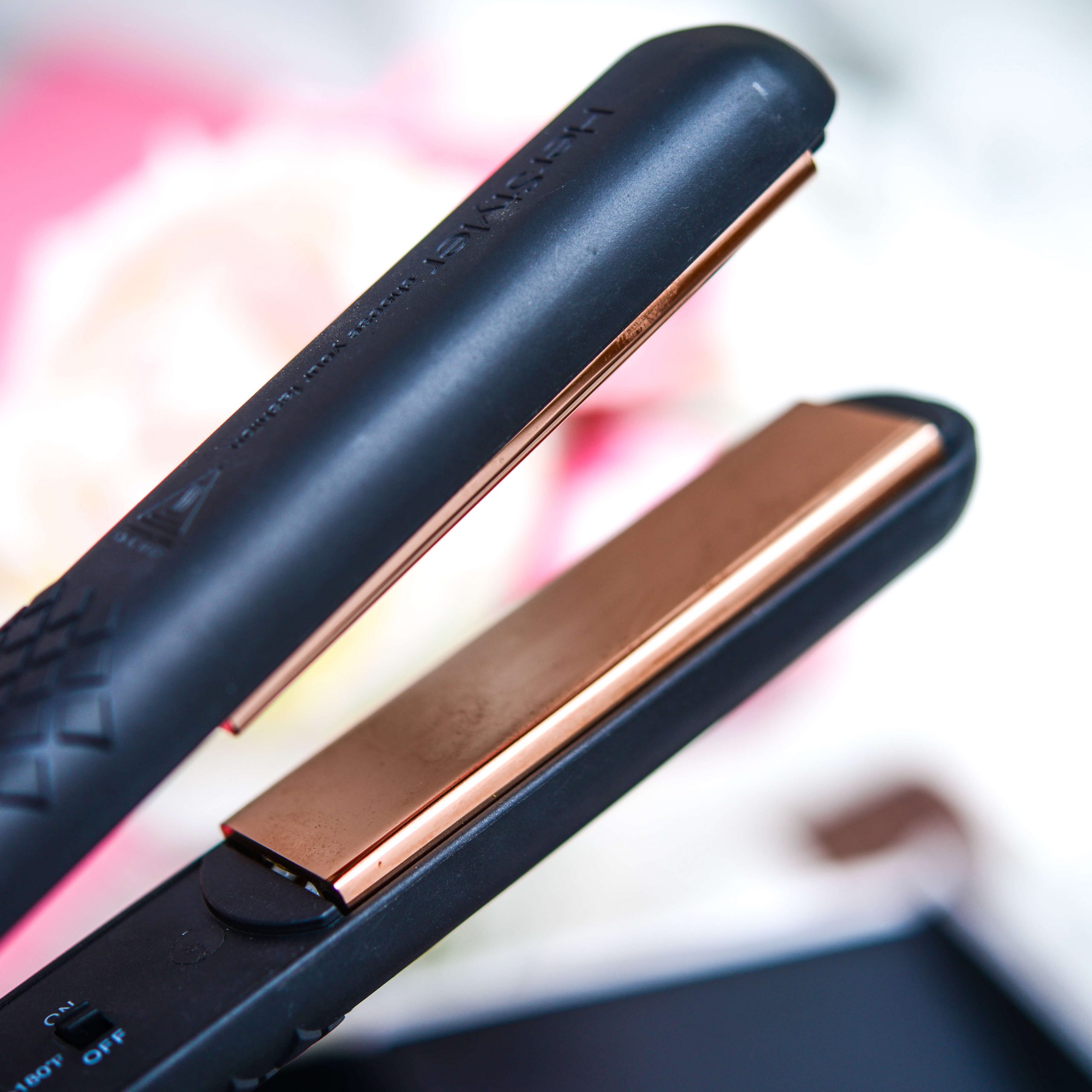 Whether you're all about super straight lengths or you can't live without your curls, knowing how to style heavy hair with heat tools is all about trial and error. What works for some might not for others. It all depends on the length and the cut of your locks too. Luckily for you, we know more than a thing or two about heat styling. HerStyler is ready to share our top tips that seem to work on all types of heavy hair!
First, you'll want to make sure the heat tools in your kit are actually capable of styling your heavy hair. If, for example, they only have a very low-temperature setting, it's unlikely your style will last more than ten minutes! 
Therefore, before purchasing your next curler or straightener, check they have a high-temperature setting that will (gently) work its way through the heaviness of your hair to style it properly.
Need some suggestions?
We can help!
The Best Heated Styling Tools for Thick & Heavy Hair
First, for curling, we recommend the Hersyler Rose Gold Titanium 3P Curler. It comes with three different barrels than can accommodate every hair type – including those of us with super heavy hair. Also, whether your hair is long or short, layered or all one length, the different-sized barrels are just what you need to tame those heavier, lengthier sections of your locks, as well as layered face-framing pieces. 
As well as how hot your heat tools get, we recommend looking at what they're made from. We've found that, overall, titanium plates are best when it comes to straightening in particular. Why? Because they heat up fast, can maintain those high temperatures you need, and won't damage your hair in the process. The Rose Gold Titanium Turbo Styler by Herstyler, for example, is a favorite of ours, reaching up to 450°F.
How to Style Heavy Hair for Work Days
When deciding how to style heavy hair for work days, it's no secret we run into some challenges – especially when it's hot out! In our experience, we love to go for an updo to keep heavy hair looking chic, tidy, and away from our faces! 
Our go-to look? 
A gorgeous high bun!
To secure yours in place, we recommend twisting the hair as your raise it up. This will create a double twist of sorts so it's much harder for heavy hair to fall out. Next, use a thick hair band (or velvet scrunchie as the texture won't slip through your locks!) and plenty of bobby pins to secure any flyaways! 
Other favorites of ours for work days include…
A chic three-strand braid

A super-high ponytail

A low ponytail or chignon

A half-up half-down bun
How to Style Heavy Hair on the Weekends
Want to know how to style heavy hair on the weekends? We say let it loose! The beauty of off-duty days is that you don't need to worry about how perfect or sleekly styled your hair looks. So, whether you're rocking ultra-long heavy locks or your tresses are on the shorter side, now is the time to let them shine by leaving your hair down for the day. 
If you like the way it drys naturally (and you have the time/patience to let it air dry!) go ahead and do that! It's always good to take breaks with heat styling after all. This allows your hair to get its natural oils back. 
Alternatively, if you just can't live without your heat tools, we say a few beachy curls are always a winner for the weekends. The best part is, where it might usually take you a good hour (or more!) to curl all of your hair precisely for an event, when you're opting for a more casual look, you can be more sporadic with your curls for an effortless, natural look!
We recommend reaching once again for your trusty 3P Herstyler curler and using the two largest barrels to create irregular curls throughout your locks. Use the highest heat setting but make sure not to hold the hair on the barrel for too long. If you do, you risk damaging it. 8-10 seconds should do the trick as, sadly, even your beautifully heavy hair isn't exempt from heat damage!
Once you're done, go ahead and use your fingertips to gently tease the curls apart. Then, revel in the glory that is your casual yet still red-carpet-worthy hairstyle!
Summary
So, there you have it! All of our top tips and styles on how to style heavy hair. We hope you have a newfound appreciation for your gloriously thick and heavy locks and feel ready to take on styling them with a fresh new outlook! One thing's for sure, no matter how you choose to style yours, you'll be the envy of everyone you meet!
Looking for more styling tools suited to thick and heavy hair? Check out HerStyler's bestsellers here!
---