10 Gorgeous Haircuts for Thick Straight Hair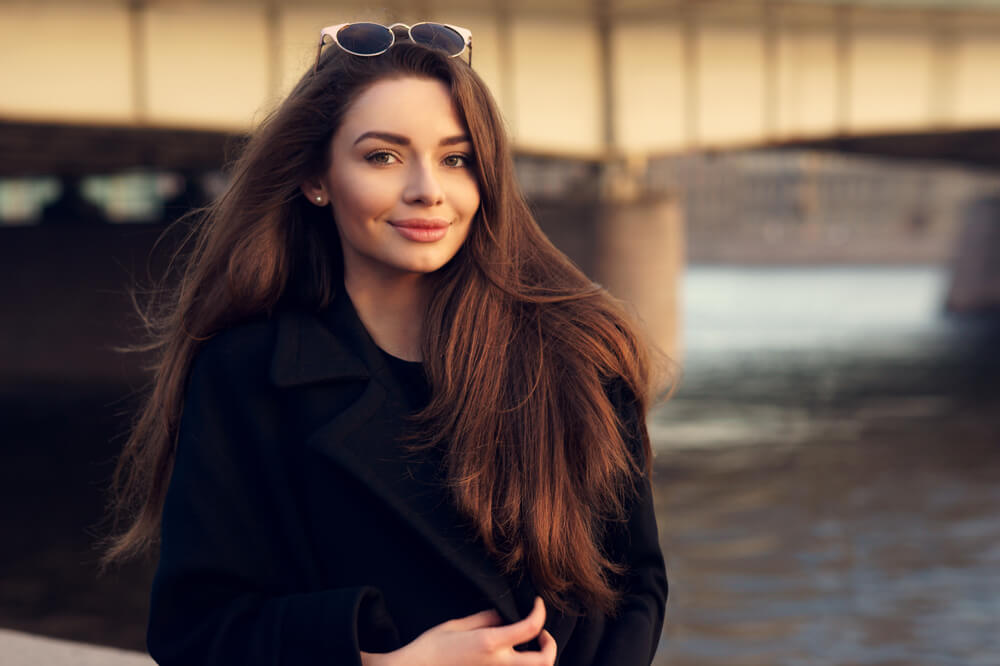 If you're lucky enough to be blessed not only with lovely straight hair but also beautifully thick hair, your options for haircuts are pretty much endless. However, that often means that picking just one can feel like an impossible task.
Well, whilst we can't pick out your exact haircut for you, we can narrow down the options to the most gorgeous and sought-after haircuts for thick straight hair out there. So, if you're about to book your salon appointment but still need a look to share with your stylist, you've come to the right place. Keep scrolling to discover HerStyler's top picks and prepare to swoon – you have been warned!
Center Parted Face Framing Layers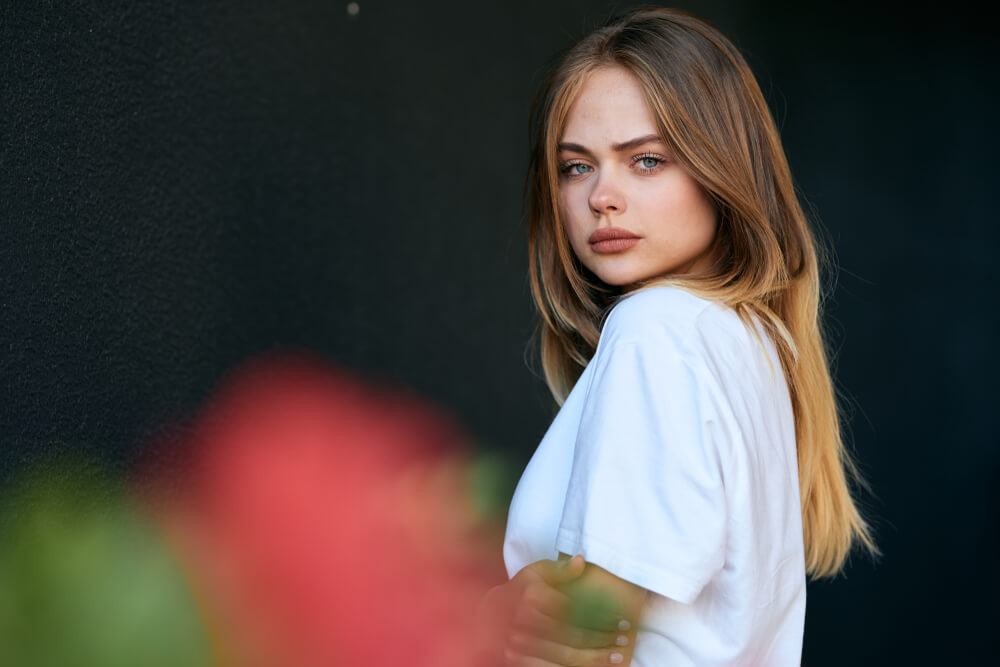 Since face-framing layers work on pretty much every single haircut and length under the sun, it's no surprise that we're recommending it as one of the best haircuts for thick straight hair too!
Now, whilst you might think these short pieces and layers will take away from your gorgeous lengths, that actually couldn't be further from the truth. These layers will work to frame your face and highlight those beautiful features of yours. However, they'll also make the most of your lengthy tresses – they can even make them appear longer!
How?
We're so glad you asked!
When you create layers throughout your hair, whether it's very long or very short, you create dimension through subtle 'steps'. These steps work to gently section out the different parts of your hair. So, you have those that frame your face, those that graze your shoulders, those that brush onto your back and swish as you walk. All of these separate sections draw attention to different parts of your face and upper body. This makes your hair appear fuller, more detailed, and therefore longer.
So, if you're up for a cut that compliments your face shape and celebrates your glorious length, this is the one to go for!
A Classic Lob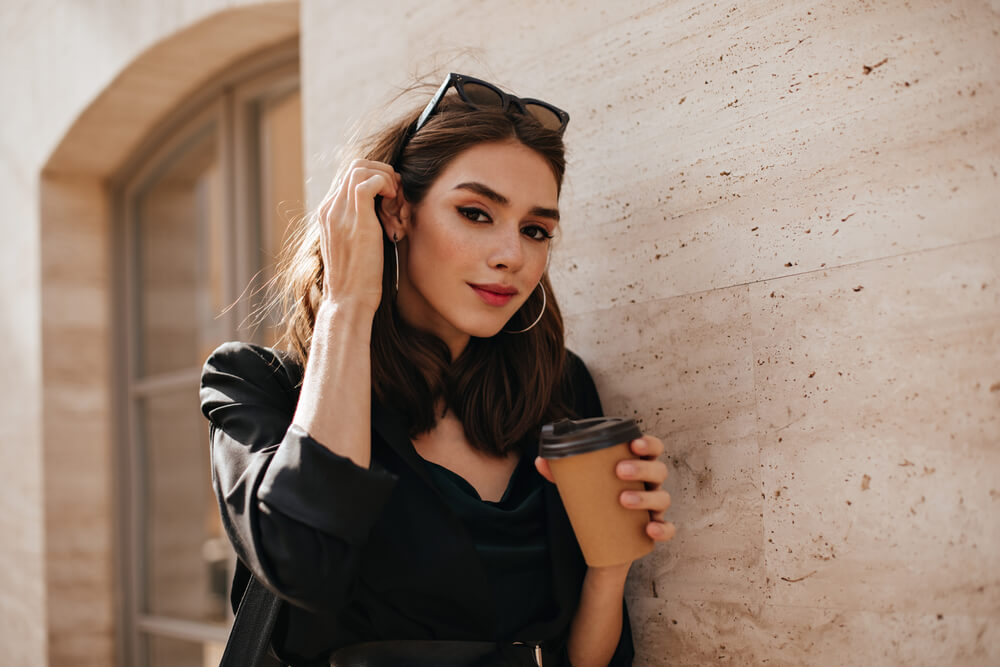 Is there anything more stylish than a lob haircut? We don't think so! This is one of our absolute favourite haircuts for thick straight hair.
Perfect for growing out a former bob, this style will look elegant and polished if and when you're done with a shorter look. It's also the ideal transitional style to try if you currently have long, straight and thick hair but aren't sold on a super short bob just yet!
Side Parted Barely There Layers
When you want to keep your length and create a little shape without your layers being all that obvious, ask your stylist to create a long cut with long layers that blend seamlessly into your hair. Nothing choppy, no straight or blunt cuts, just some effortlessly chic, extra-long layers that sit in the lower third of your hair. 
This way, your hair will still have tons of movement and enough shape to keep things interesting. Without any, your hair can look a little drab and weigh you down. With this cut, however, you avoid all that! Additionally, as your layers will be longer, you can still create all your go-to hairstyles (including those romantic, intricate braided looks). So, if you regularly style your hair into different up or half-up do's, or you simply just love having it all mostly one length, this is one of the best haircuts for thick straight hair you'll ever come across!
Beautiful Bangs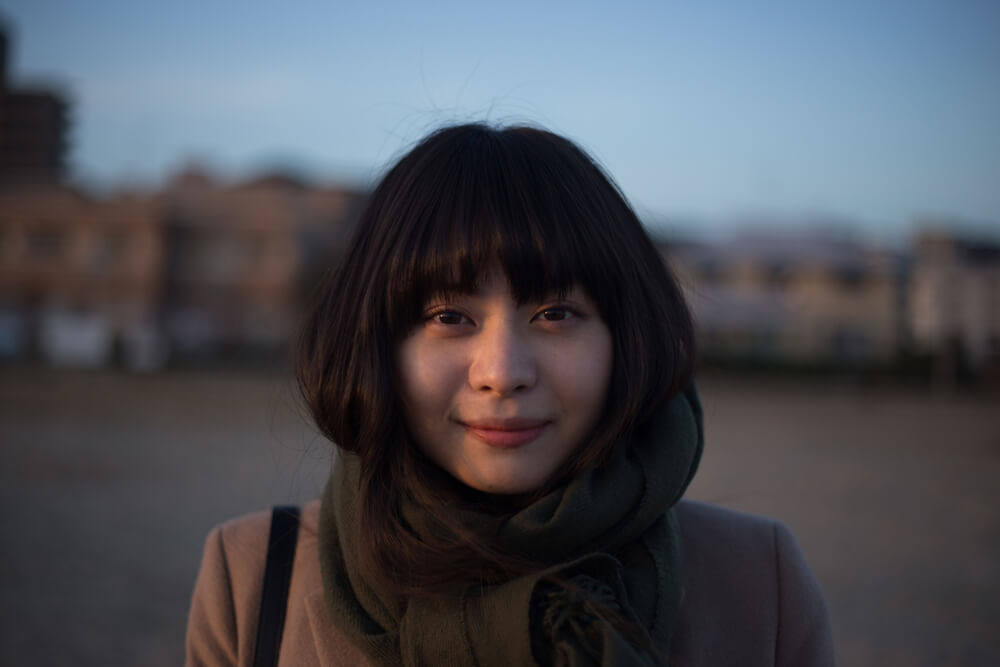 When you're all about that length and can't possibly imagine your hair any other way, it's hard to think up of styles that truly make your hair feel refreshed and new again. Though you might adore having super thick, straight, princess-like tresses, it's common to feel like your hair has barely changed even after a trip to the salon. 
So, to make your hair feel seriously different, without compromising on an inch of length, ask your hair stylist to mix things up for you by adding in full bangs next time you stop by for a trim!
Yes, it'll be a huge change. And absolutely, you'll have to learn how to style and maintain your new bangs for maximum style points. That said, bangs will make your hair feel brand new. Even better, you can still create all the long hairstyles you know and love.
Also, if you feel these thicker bangs just aren't right for you or you aren't ready to fully commit just yet, you can always ask your stylist for lighter, wispier bangs. Alternatively, opt for the very much on-trend curtain bangs. Right now, you're likely to see them everywhere from social media to the front row at fashion week. If that sounds like the right style for you, keep scrolling…
Curtain Bangs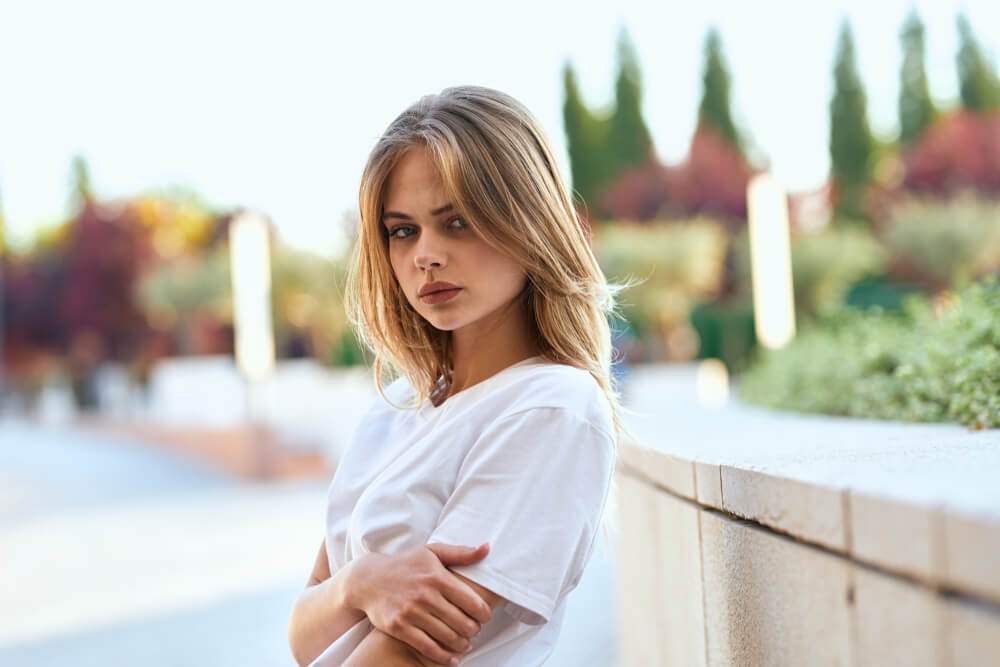 If you've always wanted bangs but worry they won't suit your thick straight lengths (or you're just not ready for the upkeep!) we totally understand. Luckily, curtain bangs are 100% in style for 2022 and look absolutely incredible with haircuts for thick straight hair. 
Ask your stylist to incorporate these lengthier bangs into your next haircut. Combine them with a blend of face-framing layers and they'll look even more seamless.
What's more, unlike regular bangs, curtain bangs tend to stay put once styled. This is because they're not resting right on your forehead. We also love the fact that, if you ever change your mind (doubtful – have you seen those bangs?!), you can grow them out relatively easily without that awkward in-between stage. You know, the one a full fringe usually gets to!
Left loose, they'll make most of your regular hairstyles look even chicer. However, because they're quite long, you can usually incorporate the bangs into your hair, up and away from your face if and when you need to.
We can practically hear you dialing your stylist's number right now!
Soft & Wispy Layers
As haircuts for thick straight hair go, this one might not be the most adventurous on our list. That said, it is probably one of the most popular, and for good reason! 
Wondering what all the fuss is about?
Let us explain.
As many of us know, growing and maintaining straight thick hair is no mean feat! Especially if you have a style that's on the longer side. Therefore, once we finally do reach our goal hair length, chopping off any at all feels like an absolute no-go. That often means we forgo keeping up with regular trims and can sometimes end up with a style that looks a little flat and mundane.
That's where these soft, and wispy layers come in! One of our fave haircuts for thick straight hair, this style will add bounce, texture, and movement to your locks without compromising on the length at all. You'll also find that with regular upkeep, your thick straight hair will look lighter and healthier than ever before. 
Super Chic Bob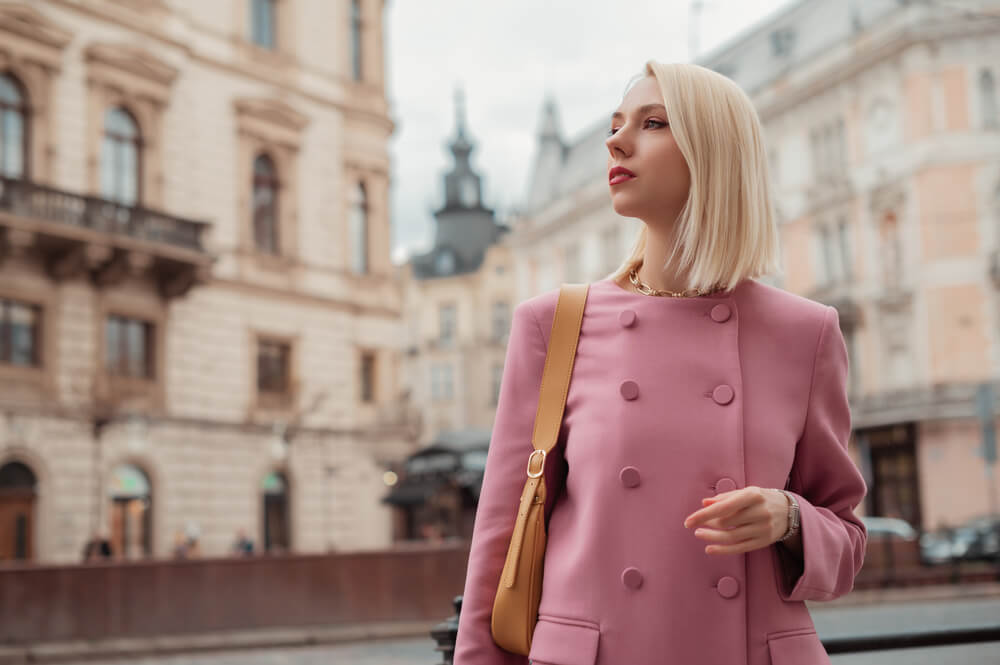 Whilst longer styles certainly suit, you definitely don't need to rule out short haircuts for thick straight hair. In fact, a blunt-cut bob is one we highly recommend! 
Now, if your hair is both straight and thick and you also have a lot of it, this cut can look a little bouffant. In this case, we recommend a bob with a little more layering to it to take out some of the weight. That way, your haircut won't look too heavy. However, if your strands are thick but your hair is still relatively thin as a whole, this cut is absolutely perfect for you! 
The ideal way to showcase your thick straight locks, this haircut will look elegant and chic on whoever wears it. What's more, you'll feel totally refreshed taking the plunge and wearing your hair so much shorter. It's a win-win!
Want to get that poker straight finish for your new bob? We feel you! Even if your hair is naturally straight it's always great to tame any flyaways and get your tresses looking uniform with a precision haircut like this one. Our advice? Make sure you have the Herstyler LED Pro Luxe 1.25″ Straightener on your dresser to get the job done!
Blunt Cut Mid-Length Hair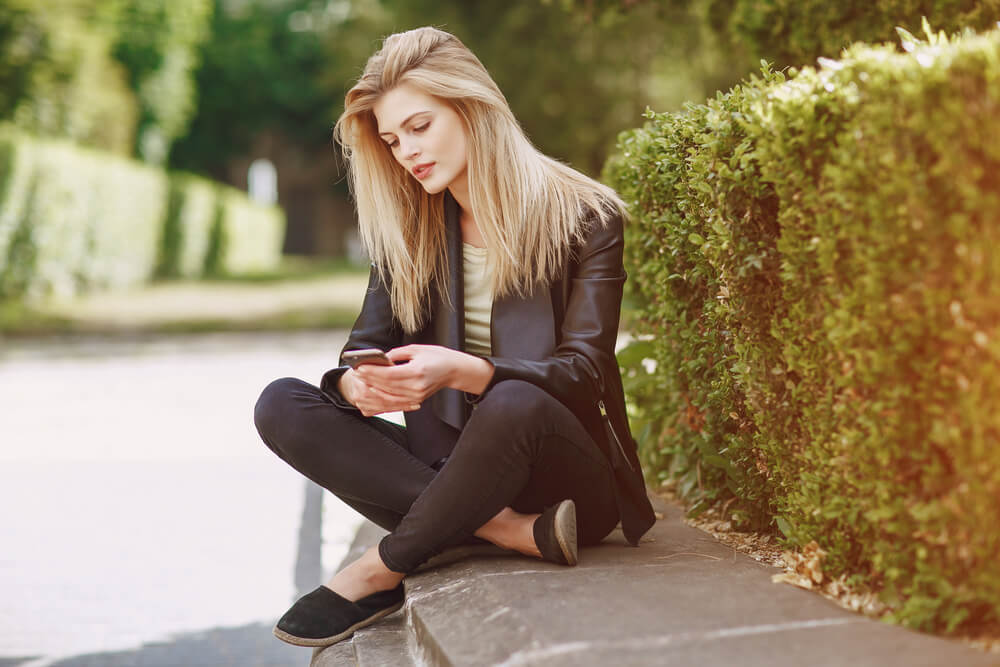 Talk about perfect haircuts for thick straight hair! This stunning mid-length style is utterly flawless and made to celebrate the texture and style of your voluminous tresses. 
What's more, this cut will work perfectly year-round. It's short enough to keep you cool in summer but long enough that you have the extra warmth from your locks during the colder months. We also love the length of this haircut when it comes to styling our hair up. It ties up easily but still leaves a good amount of hair free-flowing for ponytails, half-up styles, and even braids!
Top Tips For Keeping Your Long, Straight, Thick Hair Protected in Winter Weather
Since harsh winter winds, snow, sleet, rain, and indoor heating can wreak absolute havoc on your hair, it's worth arming yourself with the tools and the knowledge of how to counteract those visible signs of distress.
First on our list is a great shampoo and conditioning treatment to treat your tresses on the regular! For example, our trusty Herstyler Sleek Hair Shampoo and Conditioner have never let us down. 
Finally, general care tips for your longer lengths are always worth refreshing in your mind. So…
No brushing your hair when it's sopping wet from the shower – your hair is in its most fragile state when wet. Therefore, you can easily stretch the delicate keratin structure, which leads to snapping and splitting ends!
No skipping the conditioning treatment – Yes, it might be dull adding another step to your routine, conditioning your hair and waiting for it to do its thing but, trust us, it's worth those few extra minutes and an extra rinse. Our advice? Add the Herstyler Argan Oil Hair Mask to your hair care lineup. It'll leave your hair looking and feeling thicker, shiner, and healthier. Plus, if you happen to dye or bleach your long locks, it's perfect for over-processed hair!
Keep products for an extra boost of moisture in your bag at all times – With unpredictable fall/winter weather to contend with, our hair can dry out super fast. With this in mind, keep your go-to moisturizing product in your bag. That way you can add a little to the ends and mid-lengths of your hair whenever those thick, straight locks need a little pick-me-up. Our fave is the Herstyler Marula Hair Nourishing Serum. It keeps our tresses from looking or feeling dull or frizzy and leaves them looking smooth and ultra-shiny!
Avoid wearing woolly hats every single day – we know, we know, it's freezing out. However, if you can skip a day or two here and there your hair will love you for it. Woolly hats rub on your hair, making it weaker and dryer. They also suck out/absorb moisture.
Conclusion
So, which one of our haircuts for thick straight hair is top of your list? Will it be a daring blunt-cut bob? Or will you simply revive your long tired locks with some gentle yet shapely layers or face-framing curtain bangs? The options are endless but whichever you choose, we guarantee your thick straight hair will have never looked so good!
Need some inspiration when it comes to styling your thick locks? Check out HerStyler's bestselling heated styling tools by clicking here.
---