Hair Care Tips for Summer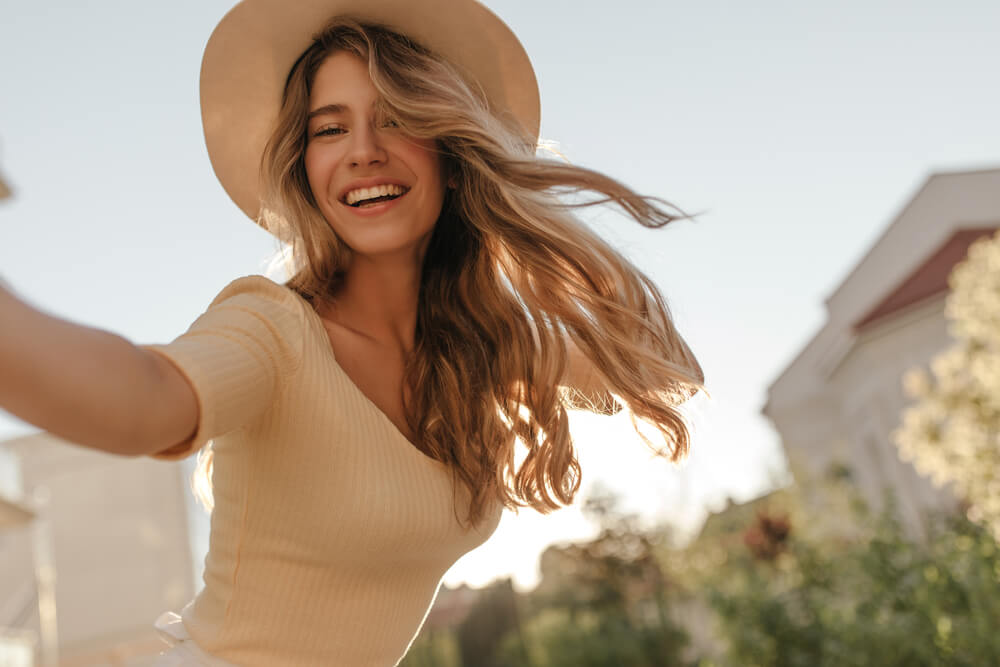 The summer months can really mess with your mane. From the prevalence of frizz caused by the rising humidity to UV-induced dryness, keeping your hair looking and feeling its best during the warmer season requires some extra effort.
However, that's something that HerStyler can help you with. Keep reading as we share all of the summer hair care tips you need to know so that you can flaunt hair that looks beautifully thick, glossy, and healthy.
Use a Moisturizing Shampoo and Conditioner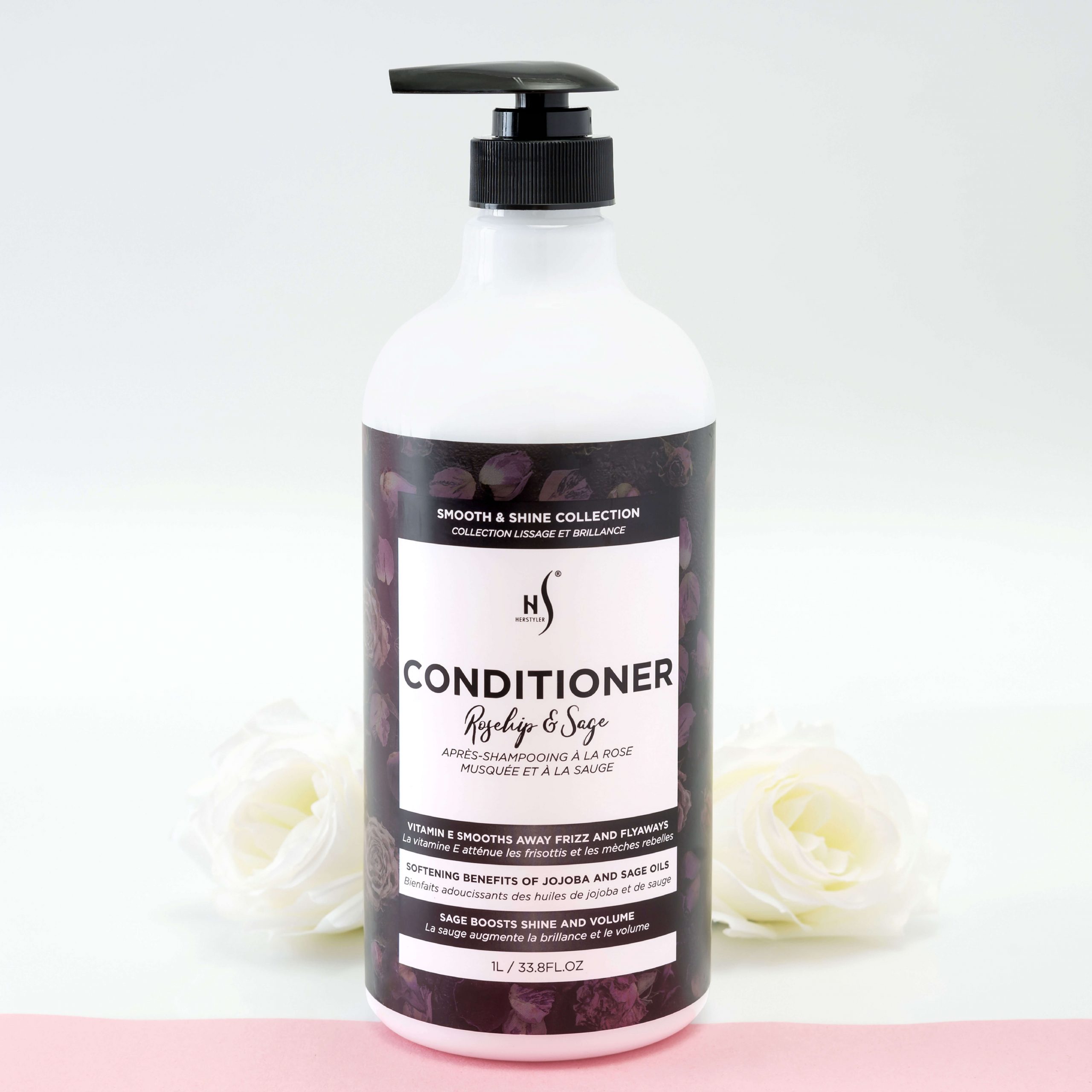 The heat and intensity of the summer sun can quickly dry out and dehydrate the hair. This then leaves the hair susceptible to even more problems, including breakages. 
So, ideally, your summer hair care routine should be focused on restoring all of that lost moisture to your locks. How? The easiest way to do this is with a moisturizing shampoo and conditioner.
Start by washing your hair two to three times a week with the HerStyler Hemp Shampoo. It's infused with hemp seed oil, which contains a high concentration of fatty acids. These are vital when it comes to keeping your strands moisturized. The hemp seed oil in this shampoo is combined with jojoba oil, sage oil, and vitamin E. They all come together to leave the hair feeling softer and smoother than ever.
Once your hair is clean, follow up with the HerStyler Rosehip & Sage Conditioner. It has been formulated specifically to combat the look of dry and frizzy locks, making it perfect for a summer hair care routine. It blends rosehip, sage, and jojoba oils with vitamin E to give your mane a glossy and deeply conditioned finish.
Pro tip: remember to avoid applying your conditioner to the roots of your hair. This is important year-round but becomes even more so during the summer months. The warmer weather stimulates sebum production, meaning that the scalp and roots can often feel extra greasy during the summer. Piling conditioner onto your roots as well will only weigh your hair down. As a result, you'll find that you need to wash it more often, which will ultimately leave it feeling even drier.
Start the Season With a Trim
Did you know that your hair grows faster in the summer than it does in the winter? There are a few reasons for this, with the main one being that blood flow speeds up in warmer weather. This allows more nutrients and oxygen to be delivered to the scalp, boosting hair growth. The extra vitamin D that our bodies absorb during the summer months also contributes to speeding up hair growth.
In some ways, this is great. However, it can also mean that split ends and other summer hair problems become even more of a concern, simply because there's now more hair to deal with.
So, to keep your mane looking fresh and summer-ready, start the season off with a trim. This will remove any split, frizzy, or raggedy ends, leaving your hair looking much healthier. At this time of year, you could even take off a little more length than you usually do when having a trim since it won't take quite as long for your hair to grow back.
Invest in a Gentle Detangling Tool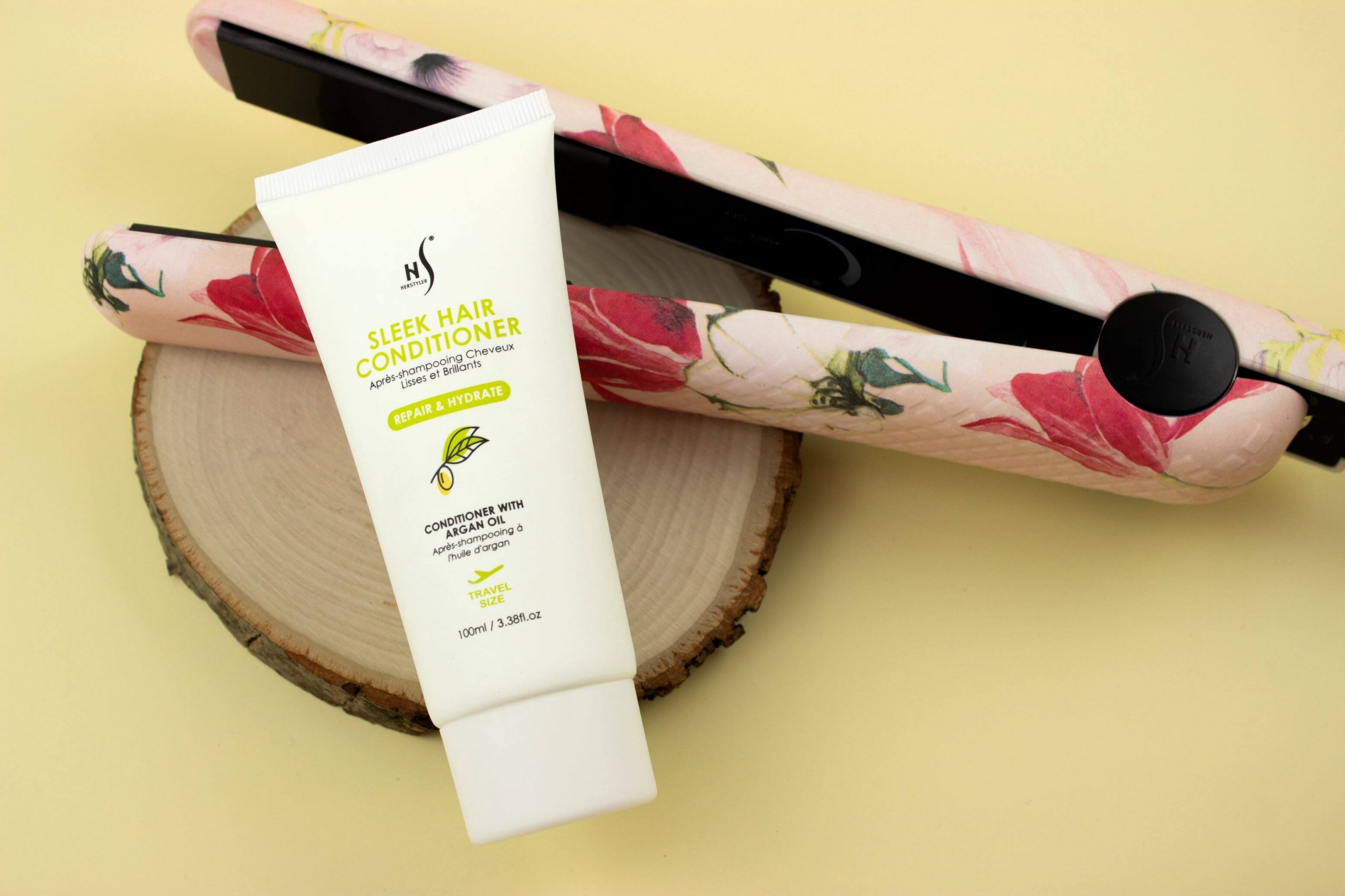 Remember how we mentioned that the summer sun is often responsible for drying the hair out? Well, one side effect of this is an increase in tangles. When hair lacks moisture, it tangles extremely easily. You'll notice this even more if you spend the summer by the beach. Each time the ocean breeze whips your hair around, it will strip it of even more moisture while leaving it tangled and knotted.
Tugging at your strands each day to try to work those tangles out can cause a fair bit of damage in the long run. The more you pull at your hair, the higher your chances of experiencing breakages and thinning.
So, what should you do instead? 
Ideally, prevent those tangles from forming in the first place by using a moisturizing conditioner. Regular trims can also help to cut back on tangles.
However, when you do notice knots in your hair, the best way to remove these is with a dedicated de-tangling tool, such as the Pro Detangler Brush from HerStyler. This brush features extended bristles that make detangling an effortless task. Its unique design minimizes stress when you're working with your hair, making it so much easier to achieve a smooth and tangle-free finish.
Protect Your Hair From the Sun
The sun is responsible for many of the summer hair problems that people experience. So, to keep this unnecessary damage to a minimum, make an effort to protect your locks from the sun's UV rays this season.
How?
It's simple – all you need to do is create a physical barrier between your hair and the sun. Wearing a sun hat is one way to do this. The longer your hair, the wider the brim should be, as it will cast its shade lower down. Hair scarves work well too, especially if you're able to loosely wrap one around the entirety of your hair.
Tying your hair back can also help to minimize how much contact the sun has with your strands. However, go for loose and low styles, rather than anything tight. Although a tight ponytail may help to cut back on sun damage, any hairstyle that pulls at your scalp could contribute to thinning and hair loss. 
What should you do if your hair is already showing visible signs of sun damage?
Try pampering it with ingredients capable of strengthening and fortifying the feel of your strands. Vitamin E is one ingredient that does this particularly well, as do argan oil and aloe vera. Biotin is also worth looking out for. Also known as vitamin B7, it has been proven to give the hair a thicker and lusher look. You'll find all four of those ingredients in the HerStyler VitaOil Biotin Hair Serum, which is a formula that's perfect for repairing the look of visible sun damage.
Cut Back on Excessive Heat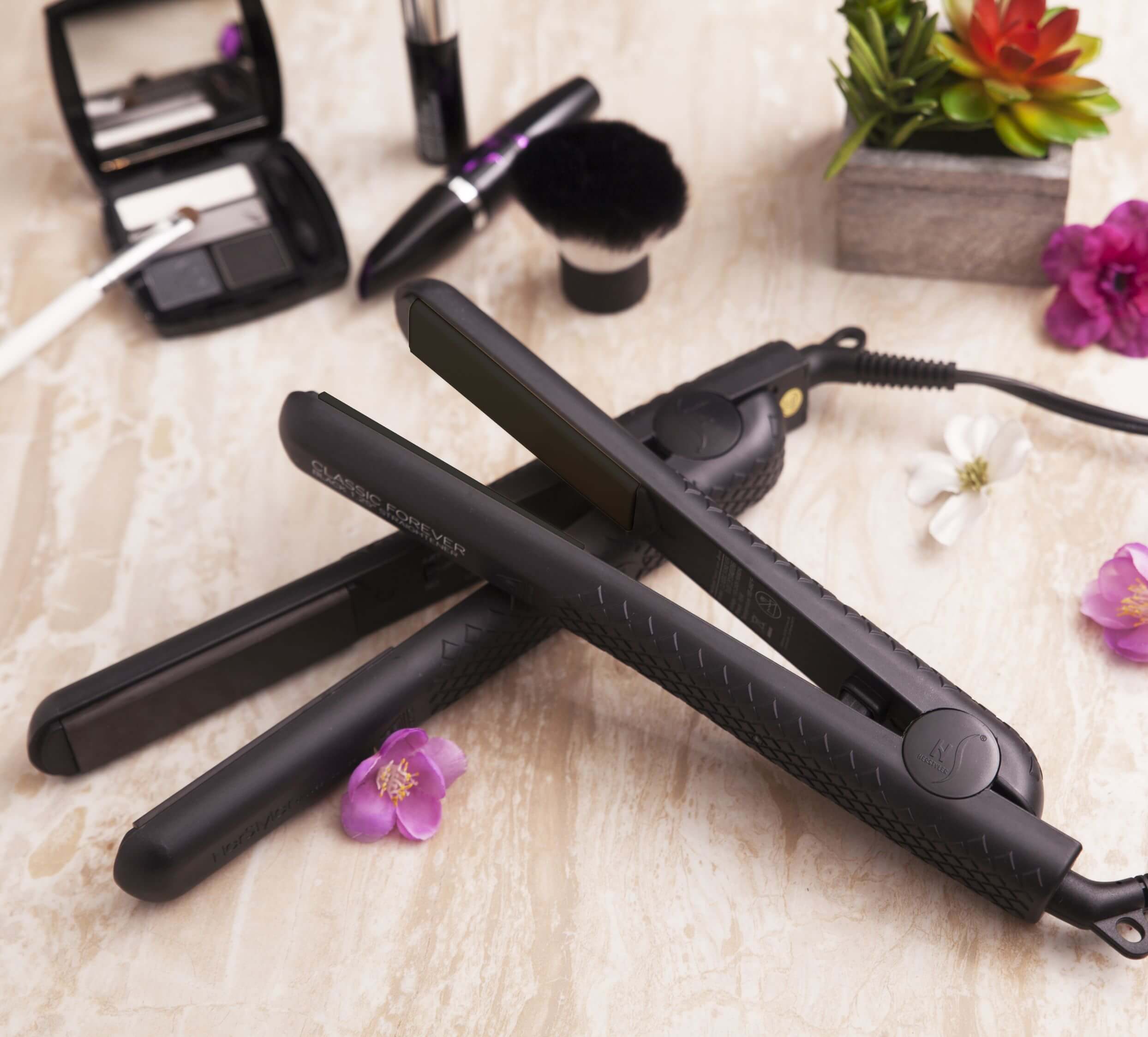 You probably already know that excessive heat of any sort can potentially spell bad news for your hair. Since your hair already has extra heat to deal with during the summer, now would be a good time to cut back on how often you use heated styling tools.
This doesn't mean that you need to completely forgo them until the fall. Instead, just avoid heat styling every single day. Give your hair regular breaks so that it's able to recover from the stress caused by the heat.
Using heated styling tools with an adjustable temperature control can also help. This way, you can choose how much heat you subject your hair to when styling. Go for the minimum temperature required to style your locks and your hair will look much happier.
If your heated styling tools only offer a single temperature, then do your summer hair a favor and invest in some new products. HerStyler's Colorful Seasons straightener offers a variable temperature control, as does our LED Pro Luxe 1.25" Black Straightener. If a curler is what you're after, check out the HerStyler 3P Curler. It's also available in a stunning rose gold color!
Deeply Hydrate Your Locks With a Weekly Hair Mask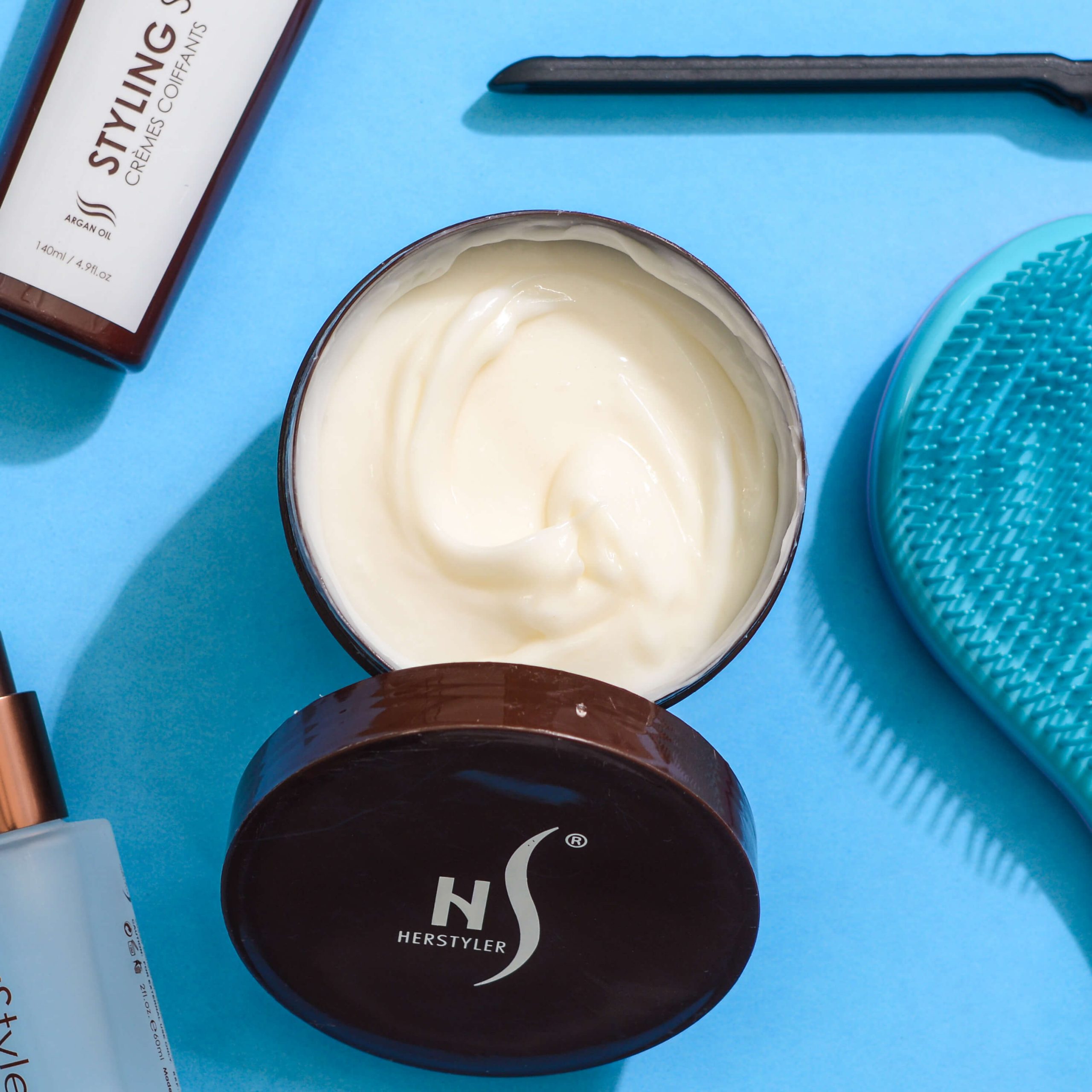 Even if you're already using a conditioner on a regular basis, it's still worth adding a hair mask to your summer hair care routine. Conditioners are essential, but they're not quite as intense as a hair mask, which can really help to give your locks a boost when they're struggling in the heat.
To combat the look of summer hair problems, search for a hair mask that focuses on hydrating and moisturizing your strands, like HerStyler's Argan Oil Hair Mask. Not only will argan oil help to add moisture back into your locks, but it has also been proven to protect the hair from the appearance of oxidative damage.
In addition to argan oil, our hair mask formula has also been infused with panthenol. Otherwise known as vitamin B5, panthenol acts as a humectant and an emollient. This means that it binds moisture to the hair while also smoothing and softening away the feeling of roughness and dryness.
Take Extra Care of Your Hair When Swimming
Swimming is a go-to activity for many during the summer months. However, if your pool of choice is chlorinated, then you'll need to take some extra measures to keep your hair looking flawless.
Why? Because, just like the sun, chlorine is something else that strips moisture from the hair. This chemical weakens each strand, resulting in split ends. It is also highly detrimental to colored or processed hair, and can cause changes to your natural hair color too.
Seawater isn't blame-free either. While it may contain several hair-loving minerals, it also causes hair cuticles to swell, leaving them more prone to damage.
So, before jumping in for a dip, spend a few minutes soaking your hair in clean water. This way, your strands will absorb all of that safe, non-chlorinated water, which will help to prevent them from soaking up quite as much chlorine. Do the same once you've exited the pool too. The longer you leave chlorine in your hair, the more damage it will cause.
Swimming caps can also be useful in protecting your hair from the water around you. If you don't have one or don't enjoy wearing one, simply tying your hair back into a ponytail will help to minimize how much contact it has with the water.
If you have light-colored hair that's prone to turning green after chlorine exposure, you may need to invest in specialized shampoos. These contain ingredients that help to remedy that swimmer's hair tint, quickly restoring your natural color.
Rock Gorgeous Summer Hair With HerStyler
If you often struggle to maintain your hair during the warmer months, then these summer hair tips are definitely worth keeping in mind. From understanding how to moisturize dry strands to protecting your hair from sun damage, following the steps above will help to ensure that your hair looks smooth, glossy, and frizz-free throughout the summer season.
Click here to browse more bestselling summer hair care and styling products from HerStyler.
---