Hair Care for Curly Hair: Embracing and Enhancing Your Natural Texture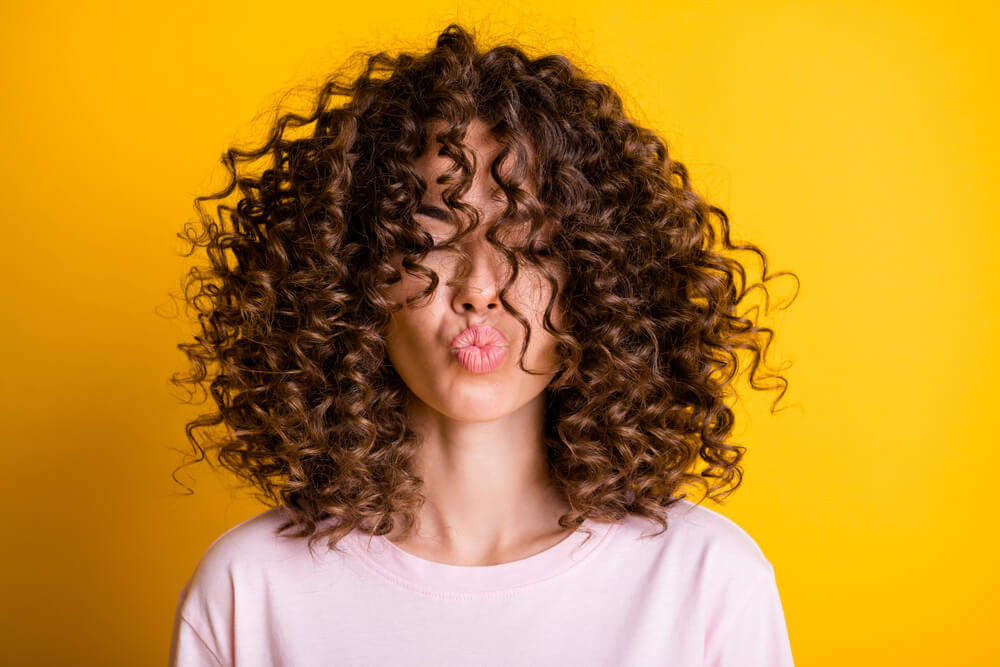 Although the "curly hair, don't care" motto may be taking social media by storm, it can take a while to learn how to really embrace your natural texture. Many of those who are blessed with gorgeous curls spend years trying to tame, straighten, and hide those natural waves, yearning for locks that are easier to maintain.
However, with curly hair now experiencing a much-needed resurgence, it's time to turn that around. Read on as HerStyler shares some top tips for enhancing your natural curls so that you can rock a mane that makes you feel confident and unstoppable.
Use a Shampoo That's Suitable for Curly Hair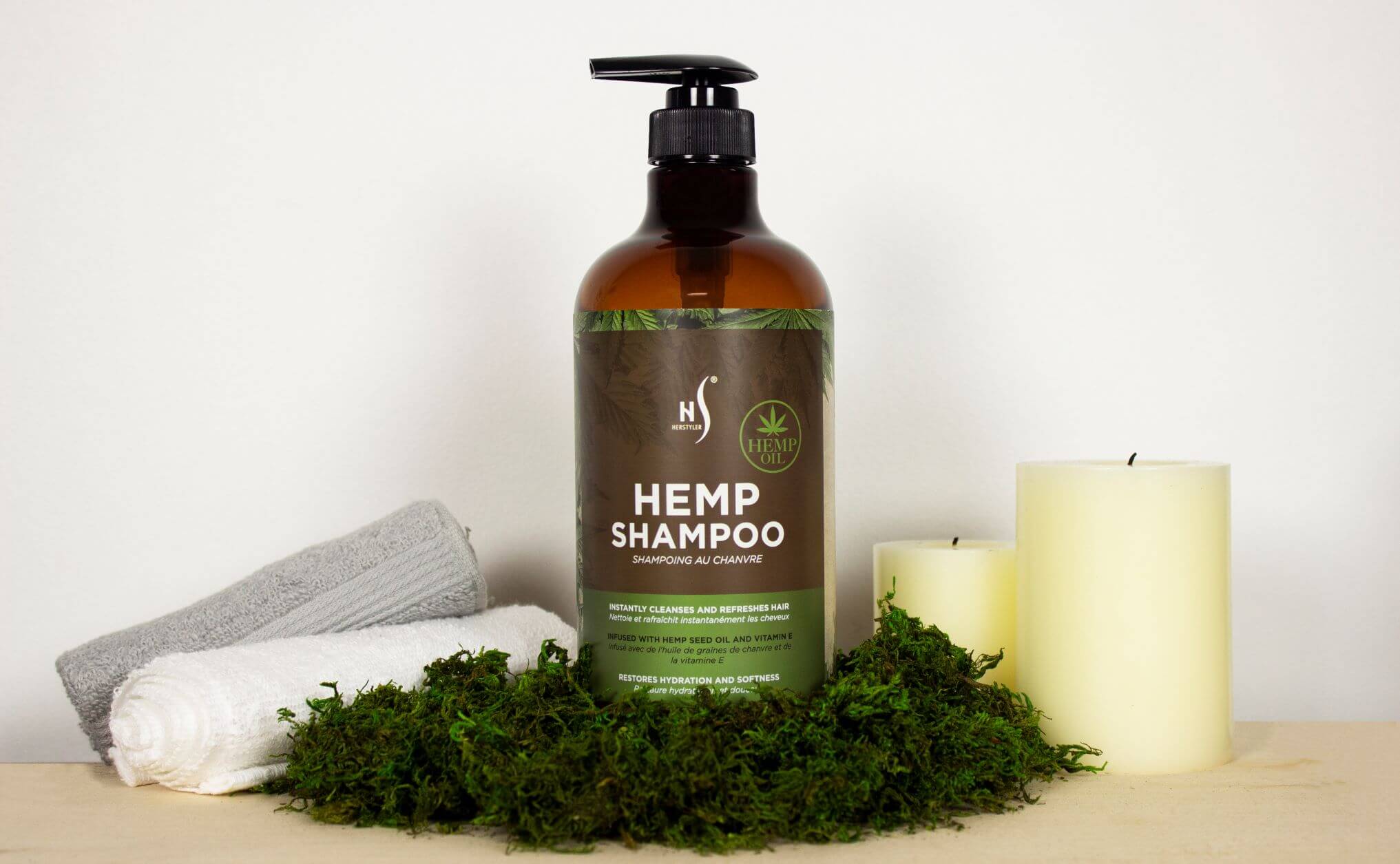 Curly hair tends to be drier than straight hair. This is down to how it takes longer for the sebum produced by the scalp to travel to the ends of curly hair shafts. The result of this dryness tends to be frizz, along with curls that look rough and messy.
To counter this, use a gentle and moisturizing shampoo on curls and waves. Ideally, your shampoo should only remove excess oil, instead of removing all oil. You need this sebum to keep your curls looking defined and structured.
The HerStyler Hemp Shampoo does this beautifully. It's brimming with a bounty of moisturizing ingredients, with hemp seed oil being the star of the show. Hemp seed oil is loaded with fatty acids, which keep the hair looking glossy and smooth. In this shampoo, it's combined with sage oil, which is loved for how it rejuvenates the look of dry hair, as well as vitamin E and jojoba oil, both of which are incredibly moisturizing.
With that said, no matter how gentle and well-formulated your shampoo may be, don't overdo it when washing your curly hair. As mentioned, you should be trying to preserve your hair's natural sebum as much as possible. Depending on how curly (and dry) your hair is, you may only need to wash it once or twice a week. 
Moisturize Your Curls With a Rich Conditioner
It's not just your shampoo that needs to be moisturizing – your conditioner should follow these rules too. After all, using a conditioner after shampooing your hair gives you the chance to infuse your strands with even more moisture. This is exactly what you need if you're looking to enhance your curls while minimizing frizz.
The best moisturizing conditioners will be packed with hydrating plant oils. Each oil will be beneficial in its own way but, like all other ingredients, some are better for curly hair than others. Argan oil is one – it's known for being extremely hydrating while also packed with antioxidants. That's why it's one of the main ingredients in our Argan Oil & Biotin Conditioner. 
As we mentioned earlier, sage is another fantastic ingredient to look for in hair care products. In addition to the Hemp Shampoo that we featured above, you'll also find it in our Rosehip & Sage Conditioner. The inclusion of rosehip seed oil makes this blend even more moisturizing while leaving the hair feeling stronger and less likely to break.
De-Tangle While Conditioning
If you have curly hair, then you're probably familiar with the painful efforts involved in detangling those knots that seem to appear overnight. Unfortunately, curly hair is highly prone to knots and tangles. Whether due to strands looping around and knotting themselves as they grow or dryness causing your curls to mat, learning how to properly detangle your locks is a must if you want your curls to look their best.
If you find that detangling dry hair leaves you with lots of snapped strands, try detangling your hair in the shower, just after you've applied your conditioner. The conditioner will act as a lubricating agent. It will give your hair a little more flexibility so that you can separate those knots without causing any breakages.
Your detangling tool of choice should be based on how curly your hair actually is. If your hair is on the wavy side, then a detangling brush, such as the HerStyler Pro Detangler Brush, is always easy to use. On the other hand, if your hair is super coily, then you'll be better off with a wide-toothed comb.
Apply a Hair Serum While Your Hair is Wet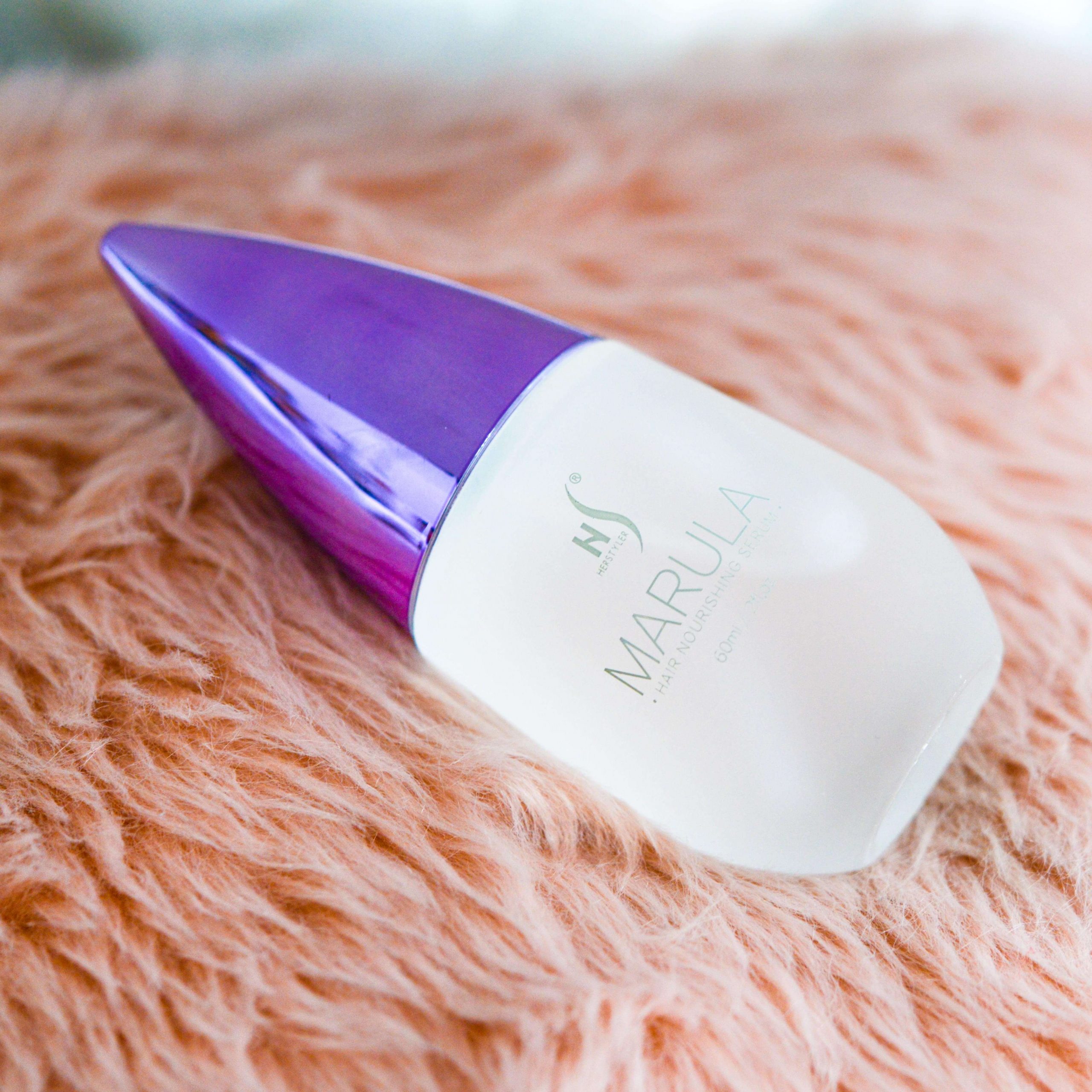 Another way to enhance your curly hair is to apply a hair serum to your locks while they're wet. Why? Because as soon as your hair begins to dry, it will start to frizz. Applying a moisturizing, frizz-reducing hair serum to your strands while they're still wet will help to stop this from happening.
Our favorite hair serum for curly hair is the HerStyler Marula Hair Nourishing Serum. It's infused with Marula oil, vitamin E, and aloe vera extract to give your strands a silky and supple finish.
Of course, how you apply your hair serum matters too. You want to make sure that you work the product evenly throughout your strands in a way that enhances each curl rather than flattens them down. Additionally, as you apply your serum, use your hands to scrunch your curls to give them some extra shape. Alternatively, wrapping your curls around your fingers will give them a more elongated structure.
Always Use a Diffuser When Blow Drying
Curly hair can take absolutely ages to air dry. Not to mention, air drying has actually been found to be more harmful to the hair. When done correctly, blow drying is the safest way to go, while also being the fastest.
So, how do you go about blow drying your curls correctly? 
It starts by picking the right hairdryer. There are a few key features to keep an eye out for, with the first being the inclusion of diffusers. These are attachments that fit onto the end of your hairdryer's nozzle. Rather than allowing the hot air to emerge and scatter in every direction, they focus the heat. This will enable you to save your strands from being thrown about too much while you're blow drying. Instead, you'll be able to focus on specific curls at a time, giving you the opportunity to really enhance them.
In addition to a diffuser, a hairdryer with negative ion technology would also be a bonus. This will help to reduce frizz while giving your curls some extra volume.
You'll find all of these features, plus plenty more, in the HerStyler LED Pro Luxe Dryer. This cutting-edge model utilizes red LED light too, which will help your curly hair to look stronger and longer when used over time. 
One final tip before we move on; avoid blow drying soaking wet hair. This will only increase the amount of heat that you'll need to subject your locks to, leaving them dry and damaged. Instead, spend some time squeezing out excess water from your strands with a microfiber towel before reaching for your blow dryer.
Nurture Your Locks With a Weekly Hair Mask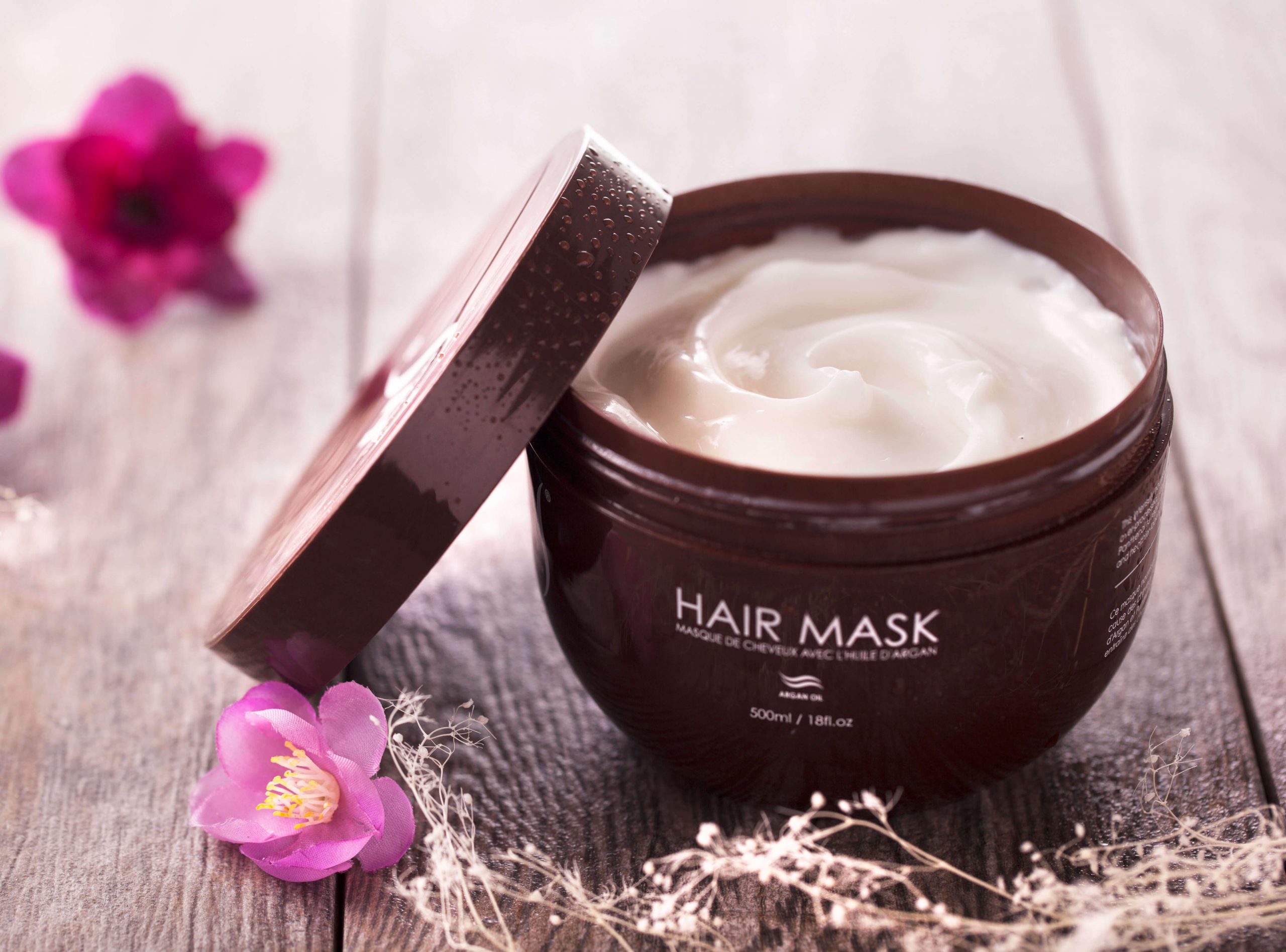 With curly hair being so prone to dryness and damage, it can really benefit from some extra TLC once in a while. This is where a hair mask comes in.
Hair masks are fantastic for leaving locks feeling restored and revived. They'll help to repair the look of any damage that has occurred since the last time you used a mask while also giving your hair a deep conditioning. Hair masks are far more intense than a regular conditioner, which is something that curly hair really appreciates.
How do you choose a good hair mask for curly hair?
Look for a formula designed specifically to deal with the appearance of dryness and damage, such as the HerStyler Argan Oil Hair Mask. Argan oil has been proven to help protect the hair from visible oxidative damage, and you'll find plenty of the botanical in this rich and creamy mask. The formula also contains panthenol. Otherwise known as vitamin B5, this ingredient is revered for how it strengthens and supports the feel of the hair. It's highly moisturizing too, making it great for giving curly hair a bouncy finish.
Protect Your Hair While You Sleep
Do you ever find yourself waking up with a frizzy mess around your head, even if your curls happened to look absolutely stunning the day before? Since you don't want to over-style and potentially damage your delicate curls, try giving your hair some protection while you sleep. This way, you'll be able to wake up to curls that are easy to manage and quick to style, rather than a knot of tangles that needs to be patiently worked through.
How can you protect your hair while you sleep?
Start by swapping your cotton or polyester pillowcase for a silk or satin one. This may seem extravagant but the smoothness of silk and satin enable your hair to easily glide over these materials as you toss and turn at night. Rougher materials produce friction when hair rubs against them, which causes dryness, frizz, and breakages.
Once you have the right pillowcase, you can then turn your attention to hair wraps. Wrapping your hair in a scarf (a silk one, of course!) before you go to bed will help your curly locks to maintain their volume. Instead of waking up to flat curls, your hair will look just as bouncy and springy as it did the previous day.
Wrapping your hair may take some practice at first, but it's easy to master. Go with a simple technique, such as the pineapple method. Flip your hair over and use a scrunchie to tie it at the top of your head. Keep it loose – anything tight will damage your locks. Then, wrap a silk scarf around your hair to keep any root and hair movement to a minimum. This will keep your curls looking perfectly formed in the morning.
Summary
Now that you understand the basics when it comes to enhancing your curls, it's time to embrace that gorgeous natural texture. Your curly hair is the envy of many, so don't be afraid to show it off. Have fun experimenting with different hairstyles and haircuts so that you can learn what works well for you. Give your curls a fair chance and it won't be long before you start to appreciate how beautiful they really are.
Click here to explore more bestselling hair care and styling products from HerStyler. 
---