Choosing the Right Hair Products: Finding Your Holy Grail Essentials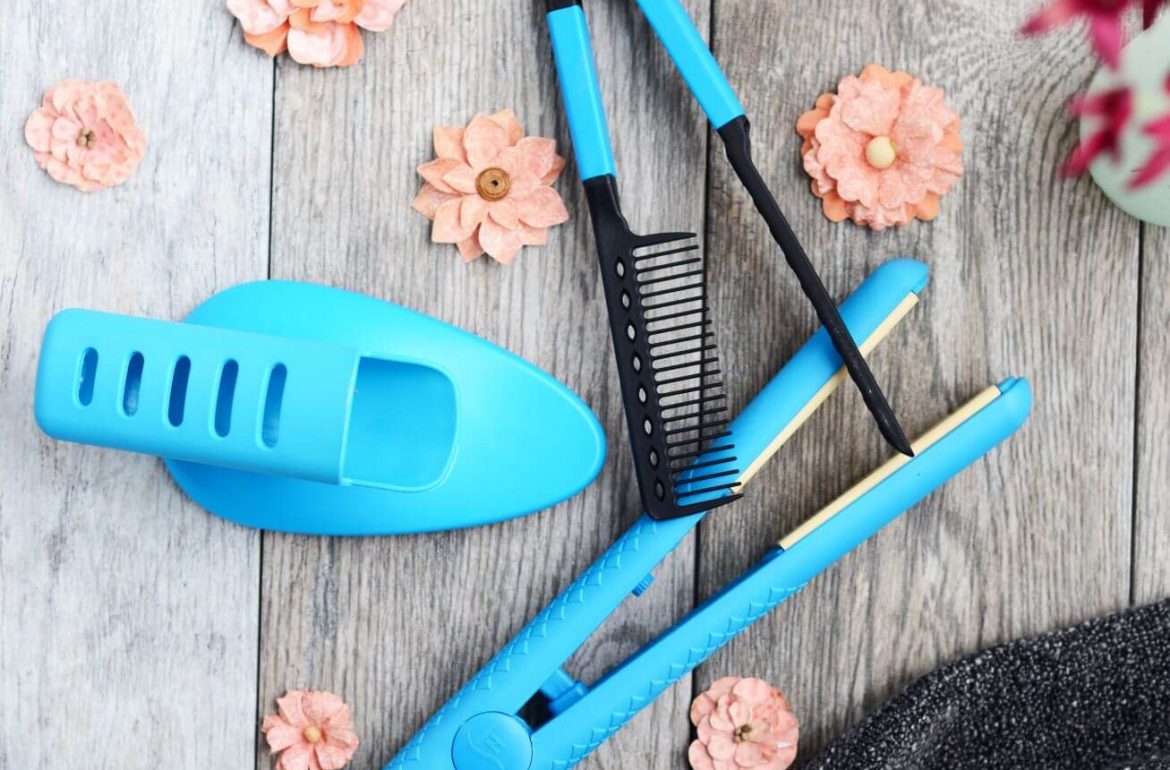 You're probably familiar with the feeling of excitement that comes from finding a promising new hair product, with this being followed by disappointment when said product doesn't perform in the way that it claimed it would.
With hundreds, if not thousands, of different hair products out there, finding those holy grail essentials that you can turn to no matter the occasion can be quite the challenge. However, that's where HerStyler can help. Keep reading as we explain how to go about picking the perfect products for your locks. 
Choosing a Shampoo
Let's begin with shampoo, an essential hair care product that just about everyone uses on a regular basis.
Moisturizing Shampoos
Shampoos are designed to remove dirt and oil from the surface of each strand, which can potentially leave the hair feeling dry. This is why moisturizing shampoos are always recommended, no matter your hair type. A moisturizing shampoo will add moisture back into your strands while it cleanses. This is something that everybody would benefit from.
One such product is the HerStyler Hemp Shampoo. It's enriched with hemp seed oil, vitamin E, jojoba seed oil, and sage oil. All of these ingredients are revered for their moisturizing properties. Suitable for all hair types, this exquisite shampoo will quickly become your go-to.
Clarifying Shampoos
But wait, where do clarifying shampoos come in?
While a moisturizing shampoo will remove most of the oil from your hair, a clarifying shampoo will remove all of it. By all means, turn to a clarifying shampoo if you haven't washed your hair for a couple of weeks. However, for regular use, a moisturizing shampoo will be so much kinder to your locks.
Choosing a Conditioner
After shampoo comes conditioner, a product created to counter the moisture-stripping effects that some shampoos can have by replenishing strands with even more moisturizing and conditioning ingredients.
Rinse-Out Conditioners
There are different types of conditioners out there, with rinse-out conditioners being the most popular. These hair products are applied to the hair immediately after shampooing and left to soak in for a few minutes, before being rinsed away. 
If you have dry and frizzy hair, check out the HerStyler Argan Oil & Biotin Conditioner. Not only is it incredibly moisturizing but it will also help your strands to feel stronger and thicker. This is crucial if your hair is highly damaged or prone to breakages.
If your hair has been feeling rough, try the HerStyler Rosehip & Sage Conditioner. It'll leave your locks feeling so soft and silky!
Leave-in Conditioners
Designed to be left in the hair rather than rinsed out, leave-in conditioners don't suit everyone. If you have thin or fine hair, you'll likely find that they weigh your strands down and leave your locks looking greasy. 
On the other hand, if you have thick or coily hair, then leave-in conditioners are a great option. They'll leave your locks feeling much softer while also making them so much easier to style.
Choosing a Hair Mask
Although hair masks aren't as essential as shampoos and conditioners, they're still well worth adding into your weekly hair care routine. These hair products provide an intense dose of ingredients, enabling them to target the specific hair concerns that you're dealing with.
Thick Hair Masks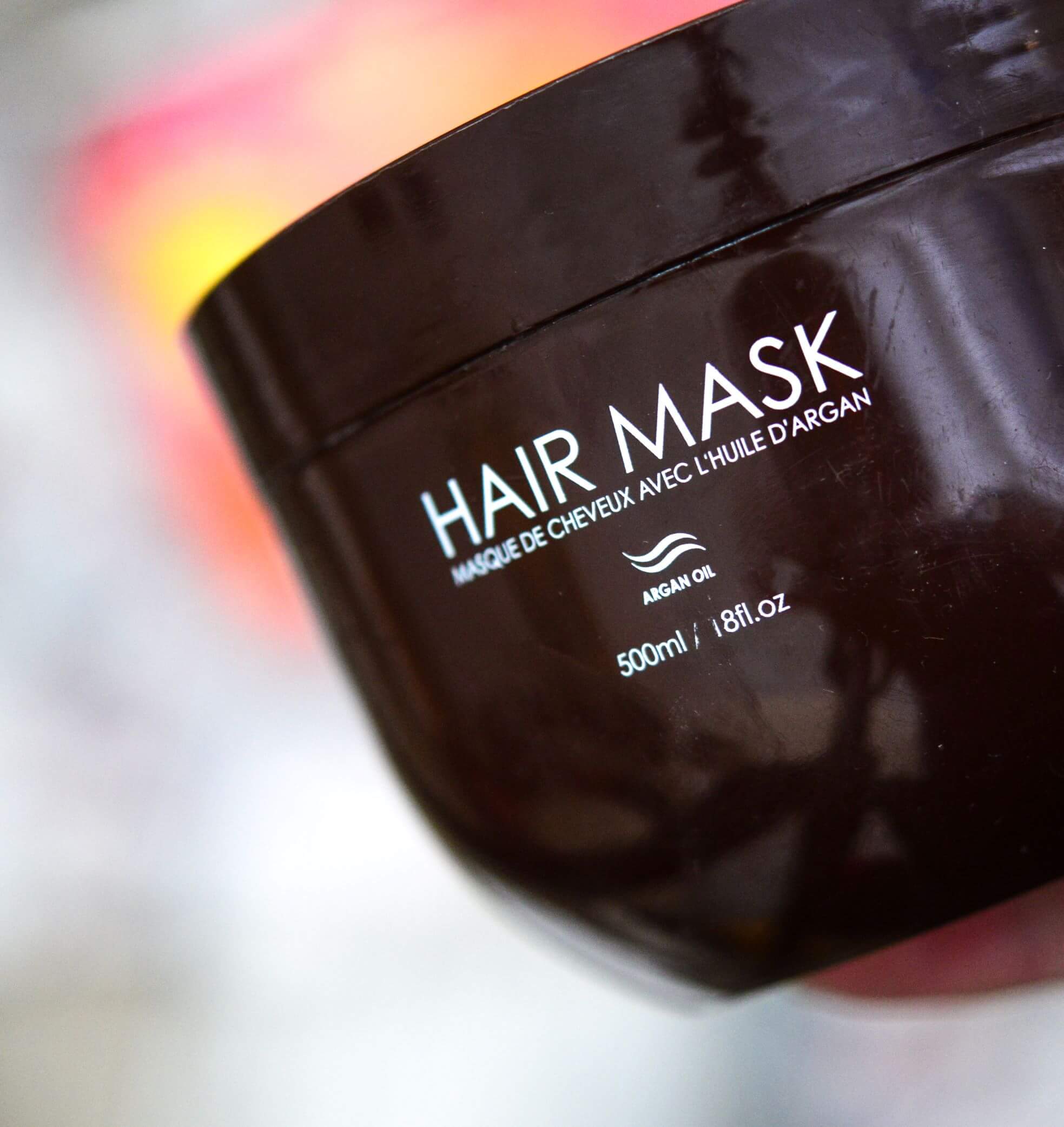 If you have thick hair, then you'll need a rich hair mask, such as the HerStyler Argan Oil Hair Mask. This intense formula features argan oil and panthenol.
Argan oil has been proven to help keep the hair feeling protected against environmental damage. Therefore, if your strands have been looking or feeling damaged or weak, then this is a great ingredient to use.
Meanwhile, panthenol, also known as vitamin B5, will leave your locks feeling stronger. It's a highly moisturizing ingredient too, meaning that it will make your hair look so much smoother and silkier.
Lightweight Hair Masks
If your hair is thin, then a lightweight hair mask is what you need. These feel almost weightless in texture, meaning that they won't leave your locks looking greasy.
Instead, lightweight hair masks tend to be packed with numerous hydrating ingredients. They'll help to replenish moisture in your strands but without providing the same level of conditioning as a thicker hair mask.
Choosing a Hair Serum
When it comes to multi-tasking hair products, hair serums come out on top. These superstars can be used for a wide variety of purposes. Whether you're looking for a heat protectant to use before heat styling, need a way to de-frizz your strands, or want to give your locks some extra gloss, the right hair serum can help.
Hair Serums That Protect Against the Appearance of Environmental Damage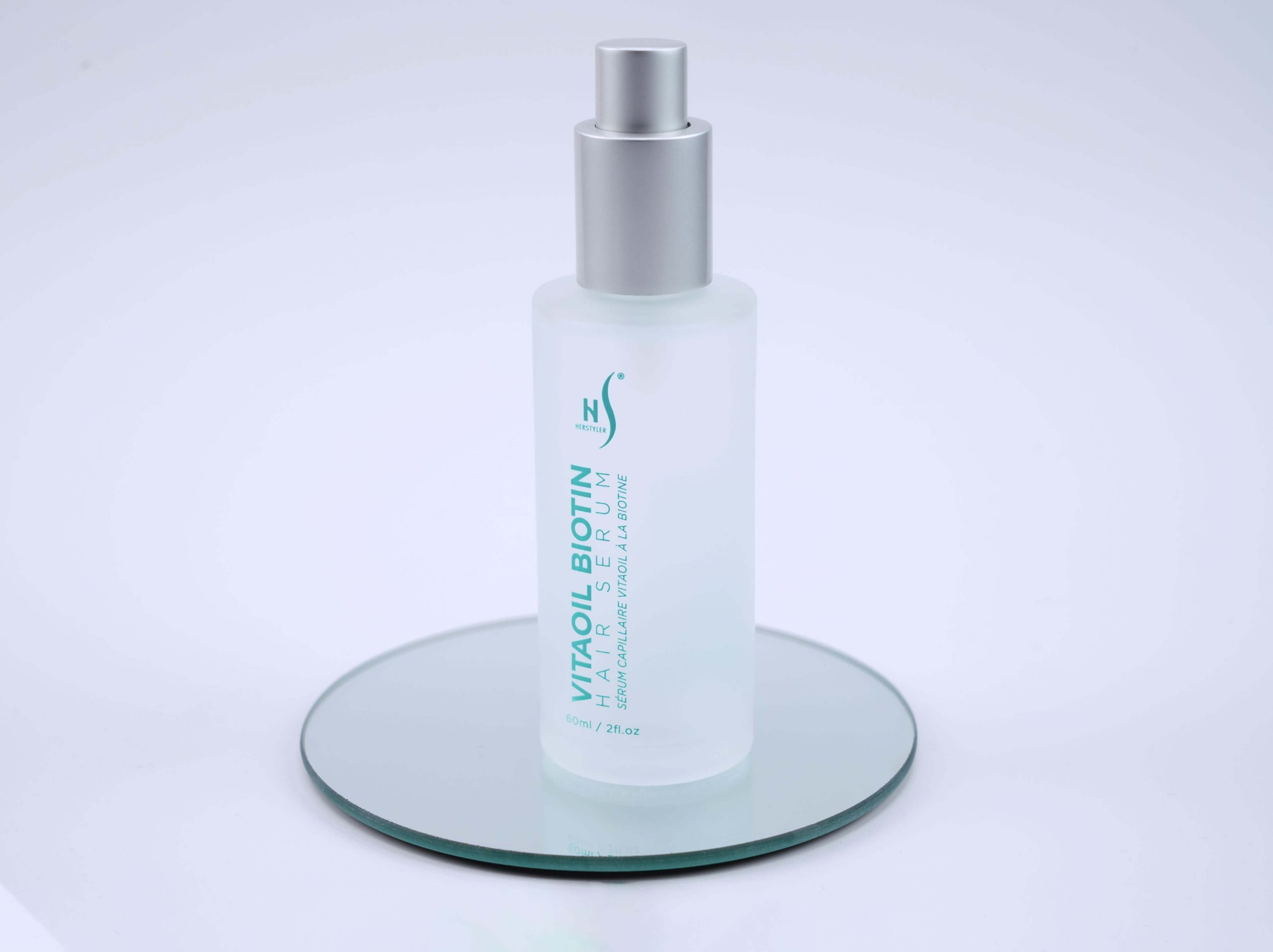 There is so much out there that can damage your hair, but a good hair serum, such as the HerStyler VitaOil Biotin Hair Serum, can keep your strands feeling protected. 
With both biotin and vitamin E, this hair serum will protect the look of your locks from UV rays, pollution, and all of the other environmental aggressors out there. Use this serum regularly and your hair will soon start to feel stronger and more resilient. This will give it a much healthier-looking finish.
Hair Serums to Tackle Frizz
Frizzy hair can be extremely frustrating to deal with, but this is something that the HerStyler Marula Hair Nourishing Serum can help with.
This hair serum highlights the incredible properties of marula oil. It's an extremely hydrating and moisturizing oil that also brings with it occlusive properties. This means that it helps to trap water inside each strand, which will help to counter the look of dryness and frizz from the outside.
Hair Serums That Make the Hair Feel Softer and Easier to Style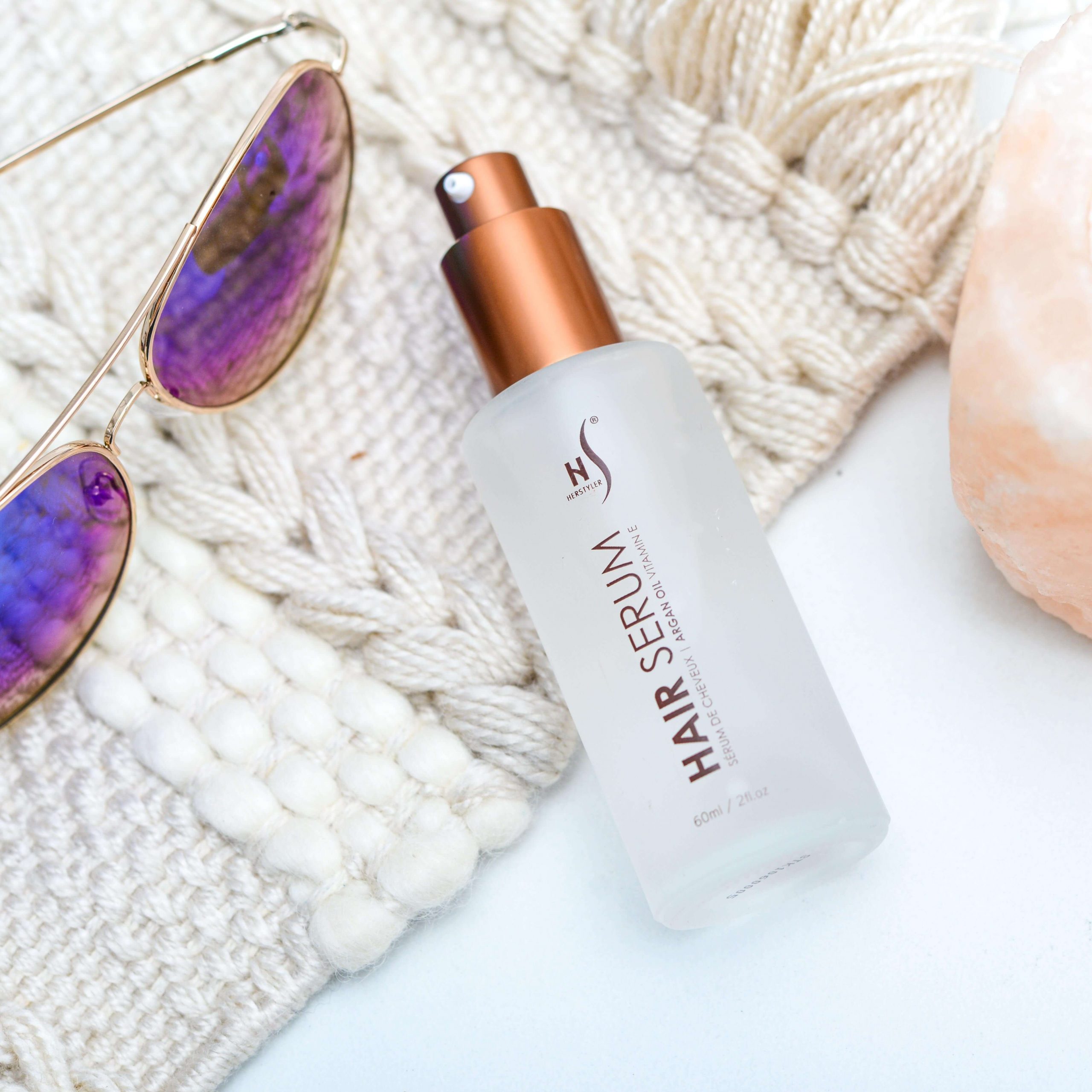 Hair serums are fantastic hair products to have to hand when you need to style your hair. Apply one to your locks while they're still damp and then continue styling as normal. Not only will your hair feel better protected against any heated tools that you may use, but it will also feel so much more manageable.
One hair serum that does this well is the HerStyler Argan Oil Hair Serum. This formula will leave your locks feeling ultra soft yet super malleable. Even if you're creating the most intricate hairstyle, this serum will make things so much easier.
Choosing a Hairbrush
Unlike the other hair products on this list, a hairbrush is one that's used daily. This makes it so important to pick the right type for your locks.
Detangling Brushes
Some hairbrushes are only suited to particular hair types, but detangling brushes work for everyone. They consist of thin and flexible bristles that enable the brush to be worked through knotted strands without causing them to break. These brushes can be used on both wet and dry hair too, with damp hair usually much easier to detangle.
At HerStyler, we have a couple of different detangling brushes for you to choose from. Our De-Tangle Brush boasts a palm-friendly design, making it so easy to maneuver through even the thickest of strands.
Meanwhile, our Pro Detangler Brush is modeled after a paddle brush. It's designed with a longer handle and extended bristles. These make the hairbrush not only ideal for detangling but also for styling. Since the brush can be safely used with heated styling tools, it's one that's versatile enough to meet your daily needs.
Round Brushes
Round brushes boast a fully circular shape. They're a great option for those who frequently blow dry their locks as they make it so easy to create curves and waves in the hair.
Some round brushes also come with a heat-conducting barrel. The heat emitted from your blow dryer will heat the brush up too. This will make it so much faster and easier to finish drying your locks.
Boar Bristle Brushes
Boar bristle brushes are hairbrushes with bristles that have been made from boar hairs. These have a very similar structure to human hair, making them great for gently distributing oils from the scalp down to the ends of the hair.
While boar bristle brushes can be used on all hair types, they tend to be best suited to thin and fine hair.
Straightening Combs
While round brushes make blow-drying easier, straightening combs, like HerStyler's Easy Comb Crazy Pink, are all about assisting with the hair straightening process. 
This comb removes tangles from the hair before it's straightened. This provides a much smoother and sleeker finish. They're so easy to use and they also prevent your hands from potentially coming into contact with hot flat iron plates. They make the whole straightening process so much safer too.
Choosing Heated Styling Tools
We've covered the essential hair products that you need to care for your locks, but what about when it comes to styling? 
Well, whether you're shopping for a new flat iron, a curling wand, or anything else, there are a few must-have features to keep an eye out for.
To start with, if you have fine or thin hair, then look for heated tools that offer an adjustable temperature control. While those with thick locks can get away with using a high heat on their strands, this can cause considerable damage to hair that's more fragile. A temperature dial will enable you to adjust the heat settings to a lower temperature. You'll be able to give your hair enough heat to style it without damaging it.
Negative ion technology is also important. This counters the frizz-inducing positive ions on your hair, leaving the hair looking much smoother.
The Colorful Seasons straighteners from HerStyler offer all of this and more. The ceramic plates will provide an even and gentle heat, giving you super straight yet healthy-looking locks.
If a curling wand is what you're after, then the HerStyler Rose Gold Titanium 3P Curler more than meets the mark. It provides the features mentioned above while also giving you a choice of three barrel sizes. This makes the tool so much more versatile. Whether you want to create tight coils or loose beachy waves, this curling wand makes that easy.
Find Your Perfect Hair Products at HerStyler
Whether you're shopping for hair care formulas or heated styling tools, the hair products available from HerStyler won't disappoint. Our cutting-edge concepts and designs will undoubtedly elevate your hair care and styling routines, leaving you with locks that you can truly be proud of.
Click here to explore more bestselling hair products from HerStyler.
---