Beachy Waves and Summer Hair Care: Tips for Effortlessly Chic Tresses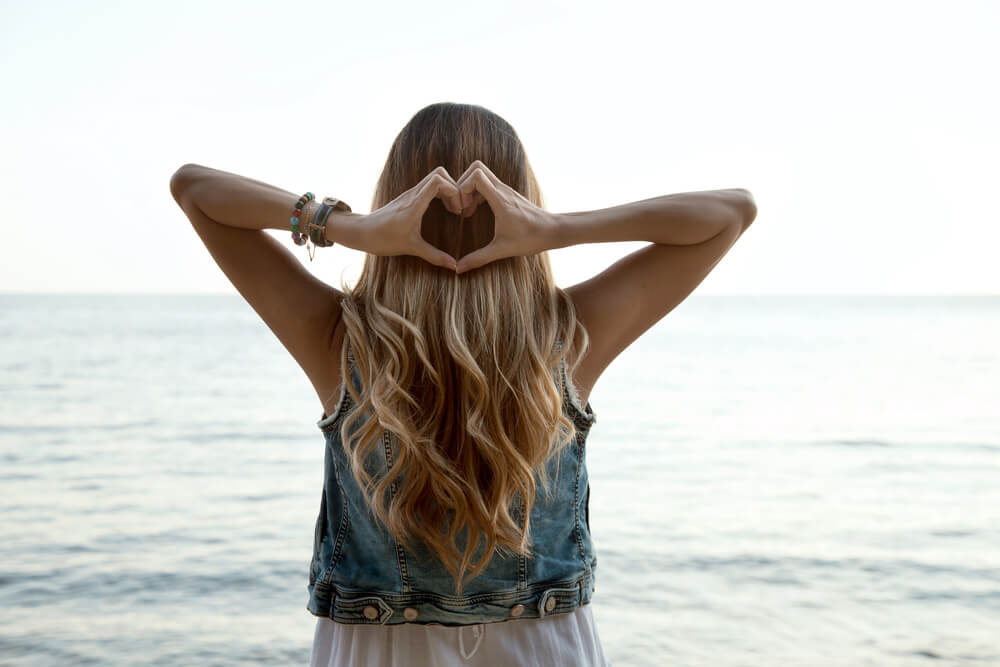 It's no secret that the sun can cause some serious damage to the skin. However, many don't realize that it has this effect on the hair too. Add to this the increase in heat and humidity, plus the potential damage that can be caused by chlorine and saltwater, and it's hardly surprising that summer hair can often look like a big frizzy mess.
Fortunately, it doesn't need to be this way. Follow these summer hair care and styling tips from HerStyler and you'll soon be rocking effortlessly chic tresses for the rest of the summer season!
Cover Up
Chances are that you'll be spending more time outdoors during the summer months. This makes it so important to keep your strands protected from UV rays. 
Research shows that UV radiation affects hair in a number of ways. It causes protein and tensile loss, weakens each strand to make them brittle and prone to breakage, reduces shine, and damages hair color, both natural as well as chemically-treated.
Does this mean that you need to now purchase SPF products for your hair? 
That's one option but simply keeping your locks covered and physically shielded from the sun works just as well. A wide-brimmed hat is effective at doing this. At the same time, it will also block UV rays from hitting certain parts of your face, keeping your skin safe too. 
Alternatively, wrap your hair up in a scarf to keep it covered from the sun. This will also have the effect of keeping moisture locked into your strands while protecting your hair from wind damage and tangles.
Use a Hydrating Shampoo and Conditioner
It doesn't take long for the sun to begin drying out the hair. This is why your summer hair care routine should contain a super hydrating shampoo and conditioner. By adding moisture back into your strands with each wash, you'll be able to keep your locks looking sleek and glossy while also preventing the appearance of humidity-induced frizz.
The HerStyler Hemp Shampoo would be a great place to start. This exquisite formula is loaded with hemp seed oil, jojoba oil, and vitamin E. All of these ingredients are revered for how hydrating they are, making them perfect for quenching thirsty strands. 
Once you're done shampooing your tresses, move on over to the HerStyler Argan Oil & Biotin Conditioner. This formula is ideal for a summer hair care routine because of how argan oil has been proven to keep the hair feeling protected against oxidative damage, which includes sun damage.
Cut Back on How Often You Wash Your Locks
People often find that they wash their hair more often during the summer months. Spending more time outdoors means that grime builds up in the hair much faster. The warmer temperatures also stimulate the scalp into producing more oil. This means that the hair can feel greasier than it does at other times of the year.
While increasing your summer hair-washing routine may seem like the solution, this is the opposite of what you should be doing. Each time you wash your locks, you strip your scalp and your strands of their natural oil. This oil serves to protect your hair from environmental damage. As a result, the more often you wash your hair, the more susceptible to damage your locks will be.
What should you do if your hair starts to feel greasy in between washes?
A dry shampoo can be a savior. It will buy you some extra time before you need to shampoo your hair once again.
Find a Frizz-Fighting Hair Serum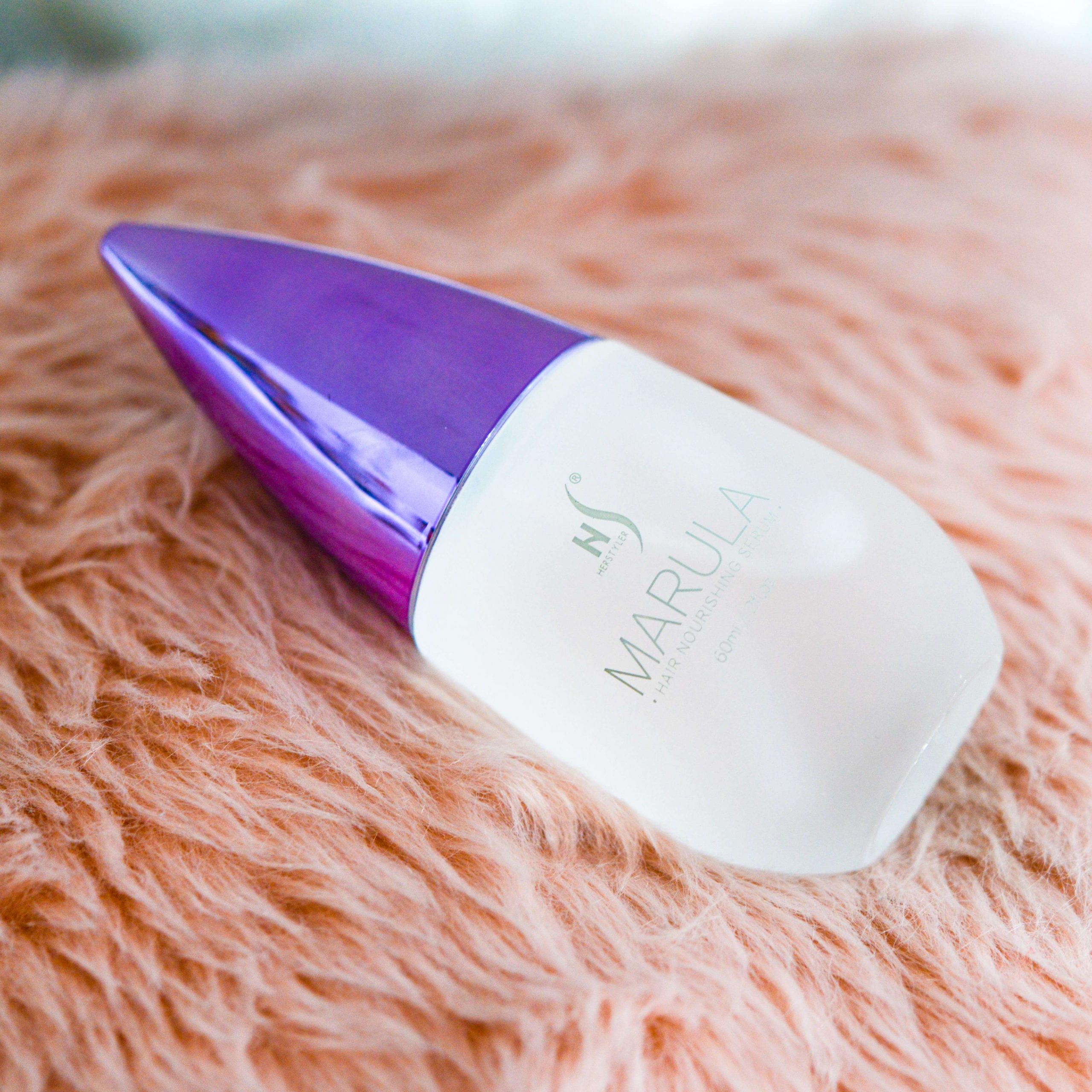 Summer hair tends to be frizzy. This is down to the extra humidity in the air. When dry strands enter a humid environment, they reach out to all of the moisture in the air. This causes them to stand up and stick out, resulting in frizz.
Switching to a hydrating shampoo and conditioner, as recommended above, is the first step in keeping the appearance of frizz at bay. The more moisture in your locks, the less they will feel the need to absorb moisture from the environment, enabling your strands to lie flat against your head instead of reaching out to the humidity.
Applying a hair serum to your tresses while they're wet is also a good way to keep frizz at bay. As soon as your hair starts to dry, frizz will begin to form. Sealing your locks with a serum before the drying process has started will go a long way in ensuring that your strands look sleek and smooth rather than fluffy and frizzy.
We have a few different hair serum formulas available at HerStyler, but the Marula Hair Nourishing Serum is a definite must-have for your summer hair care routine. As you can tell from its name, marula oil is the main active in this formula. This ingredient is packed with fatty acids, making it extremely hydrating and moisturizing, and, therefore, perfect for fighting frizz.
Dial Down the Heat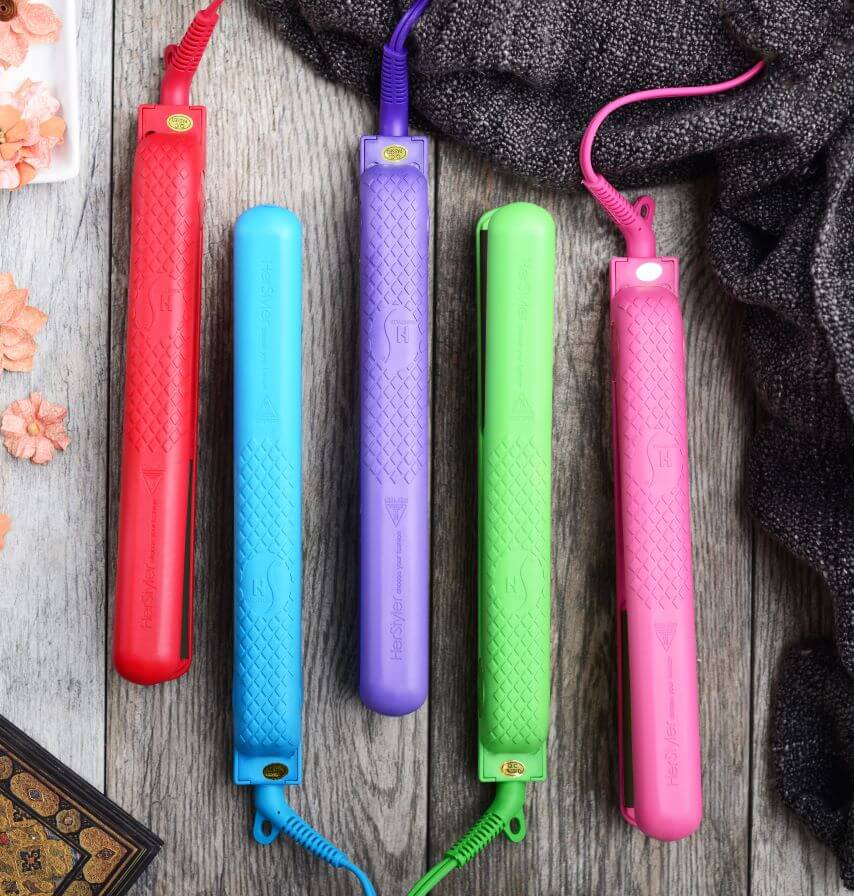 You're probably already aware of how using excessive heat on your locks can seriously damage them. This becomes even more of an issue during the summer months because of how the hair is already more vulnerable to damage from the sun.
Does this mean that you have to give up your heated styling tools for the season?
Definitely not, although cutting back on how often you use them would be beneficial. With that said, it would also be worth switching to styling tools that put you in full control of how much heat you're subjecting your hair to.
Take the Colorful Seasons straighteners from HerStyler as an example. Each of these flat irons comes with a temperature control setting. This will allow you to adjust the heat emitted by the flat iron based on your hair type.
Choose Loose and Relaxed Hairstyles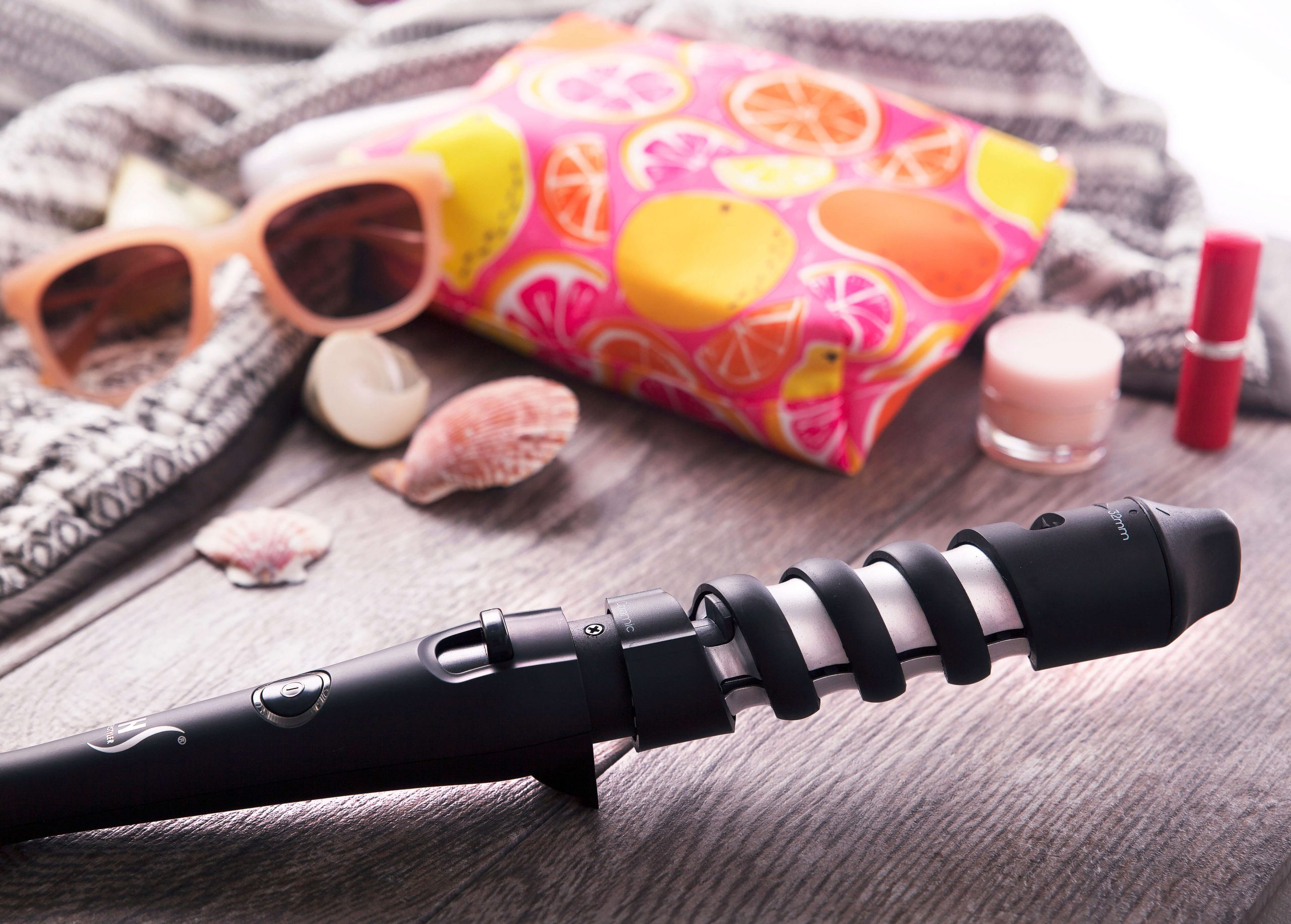 Nobody enjoys the feel of sticky strands of hair stuck against the back of their neck. As a result, many people, particularly those with long hair, rely on tight updos during the summer season. From high ponytails to twisted buns, all of these styles are undeniably effective at keeping the hair away from sweaty skin.
While these styles may make sense in theory, they can also cause a fair bit of damage to the scalp. Tight hairstyles place tension on the scalp, leaving strands weaker and even more vulnerable to damage. The more you utilize these tight styles, the more likely you are to experience breakages along your hair shaft, plus hair loss from your roots.
So, instead, find a few loose and relaxed summer hair looks that you can turn to. Beachy waves are always popular in the warmer months, with the texture and movement of this style preventing the hair from turning sticky and clumpy. It also happens to be an easy summer hair style to achieve, especially when you have the HerStyler Beach Curler to help you out!
Braids are another summer style worth practicing. From double French braids to a braid crown, these hairstyles will not only keep your hair held back but will also help to keep your strands protected from the sun.
Be Gentle When Detangling
While beachy waves are undeniably chic, they can sometimes also leave the hair more prone to tangles, especially after spending the day in breezy conditions.
However, as we've mentioned, the hair tends to be more vulnerable to damage and breakage during the summer months. This means that you need to be extremely careful when detangling your locks. Handling them roughly will only cause your strands to snap, which you definitely don't want!
So, how should you be dealing with any tangles or knots that arise?
Find yourself a good detangling brush, just like the HerStyler Pro Detangler Brush. Although it looks like a regular hairbrush, this brush features extended, flexible bristles that efficiently work their way through any tangles. This hairbrush is also safe to be used in conjunction with heat, meaning that it'll make life so much easier when you're blow drying or heat styling your locks.
Book Yourself in for a Trim
Did you know that hair grows faster during the summer months? 
Although the increase in humidity is partly responsible for this, the accelerated hair growth that you'll experience in the summer is largely down to how blood circulation speeds up. Thanks to how circulation is more efficient during the warmer months, the scalp receives a greater flow of blood. This means that it has access to more nutrients and oxygen, all of which encourage the hair to grow faster.
This makes it vital to book yourself in for regular trims during the summer. You'll be able to get rid of any split ends before they start to wreak their damage on the rest of your hair. This will leave your strands feeling stronger and more resilient when faced with all of the potential damage that the summer season can bring. It will also help to refresh your style, leaving you with summer hair that you can be proud of!
Soak Your Strands Before a Swim
Nothing feels quite as refreshing as a cooling swim in hot weather. However, whether you decide to dip in a pool or in the sea, it's important to be aware of how each swim can affect your strands.
Both seawater and chlorine can be problematic. Sea water is packed full of salt, which draws moisture out of the hair, leaving it feeling dry and brittle. Meanwhile, the chemical nature of chlorine can also dry out and damage strands.
The best way to keep your hair safe is to give it a quick dip in clean water before you dive into the pool or sea. This ensures that your hair is saturated with clean water, which will prevent it from soaking up the seawater or pool water that it's about to come into contact with.
Summer Hair Care From HerStyler
Between frizz, dryness, and UV damage, the warmer weather can really take a toll on your strands. However, follow HerStyler's summer hair care tips and you'll be able to keep your hair looking and feeling smooth, soft, and effortlessly glossy throughout the season.
Click here to browse more bestselling summer hair care and styling products from HerStyler.
---