Silky Strands: A Guide to Luxurious Haircare Rituals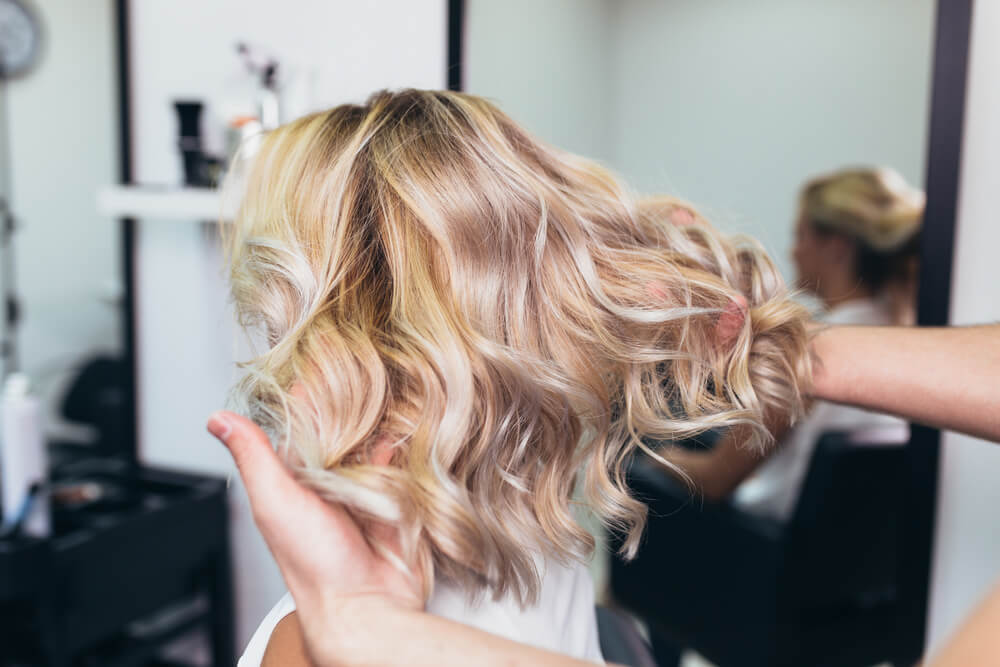 Want to give your hair some extra TLC? 
Here are some of HerStyler's favorite haircare rituals to add to your beauty routine. Not only will they give you strands that feel smoother, softer, and silkier, but they're also perfect for some indulgent me-time!
A Decadent Cleanse
For many people, washing their hair is a habit that they don't put too much conscious thought into. It's something that they've been doing for years, more as a necessity than a luxury.
However, turning what can sometimes feel like a chore into a luxurious haircare ritual can make your hair-washing sessions so much more enjoyable!
How can you do this?
It all starts with having the right haircare products to use. Switching your regular shampoo and conditioner for more sumptuous formulas will immediately make your hair-washing regimen feel more opulent.
Take the HerStyler Argan Oil & Biotin Conditioner as an example. As you can tell from the name, it's infused with argan oil and biotin, both of which work to strengthen and soften the feel of the hair. It also contains aloe vera leaf juice to provide a boost of hydration, plus vitamin E for its moisturizing qualities. It's a rich formula that feels gorgeous to apply and will leave your strands feeling ultra silky.
To really enhance your results, leave your conditioner in your hair for a few minutes before rinsing it out. Spend that time doing something else, such as washing your face or applying a face mask. This will turn what would have otherwise been a basic hair-washing routine into a relaxing self-care session.
Weekly Hair Masking Sessions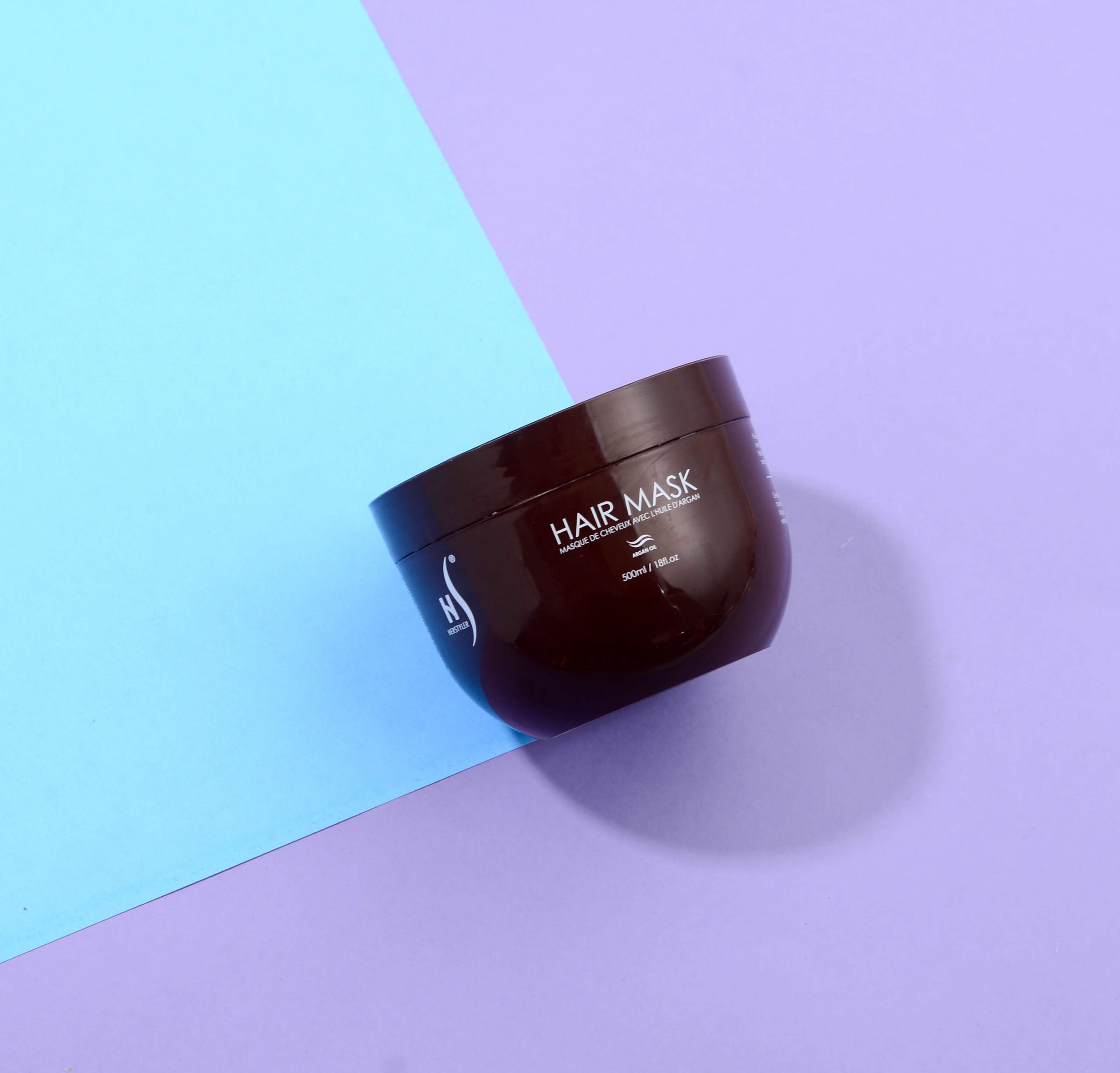 Hair masks have been used throughout history, with cultures all over the world setting aside some time to pamper their hair with exquisite ingredients. Back in the day, hair masks were created with ingredients that were available locally. For example, the Ancient Greeks would use masks made with olive oil while fermented rice water was, and still is, a popular hair mask ingredient in China.
Although a hair mask will add some extra time to your haircare routine, the benefits that a high-quality mask can offer make this a weekly ritual that's more than worth adopting. A good hair mask will repair the look of damage while giving your locks a hit of moisture and nutrients, resulting in hair that looks thicker and healthier. There's nothing wrong with whipping up a DIY hair mask once in a while but if you're hoping for tangible results as soon as possible, professional formulas are where it's at.
How can you find a good hair mask? By looking for a formula that contains the ingredients that your strands need. For example, if your hair looks damaged or dry, the HerStyler Argan Oil Hair Mask would be a great choice. Argan oil has been proven to help protect the hair from the visibility of oxidative damage while also offering powerful moisturizing properties. Make this hair mask a weekly ritual and your mane will look all the better for it!
Detangle With Ease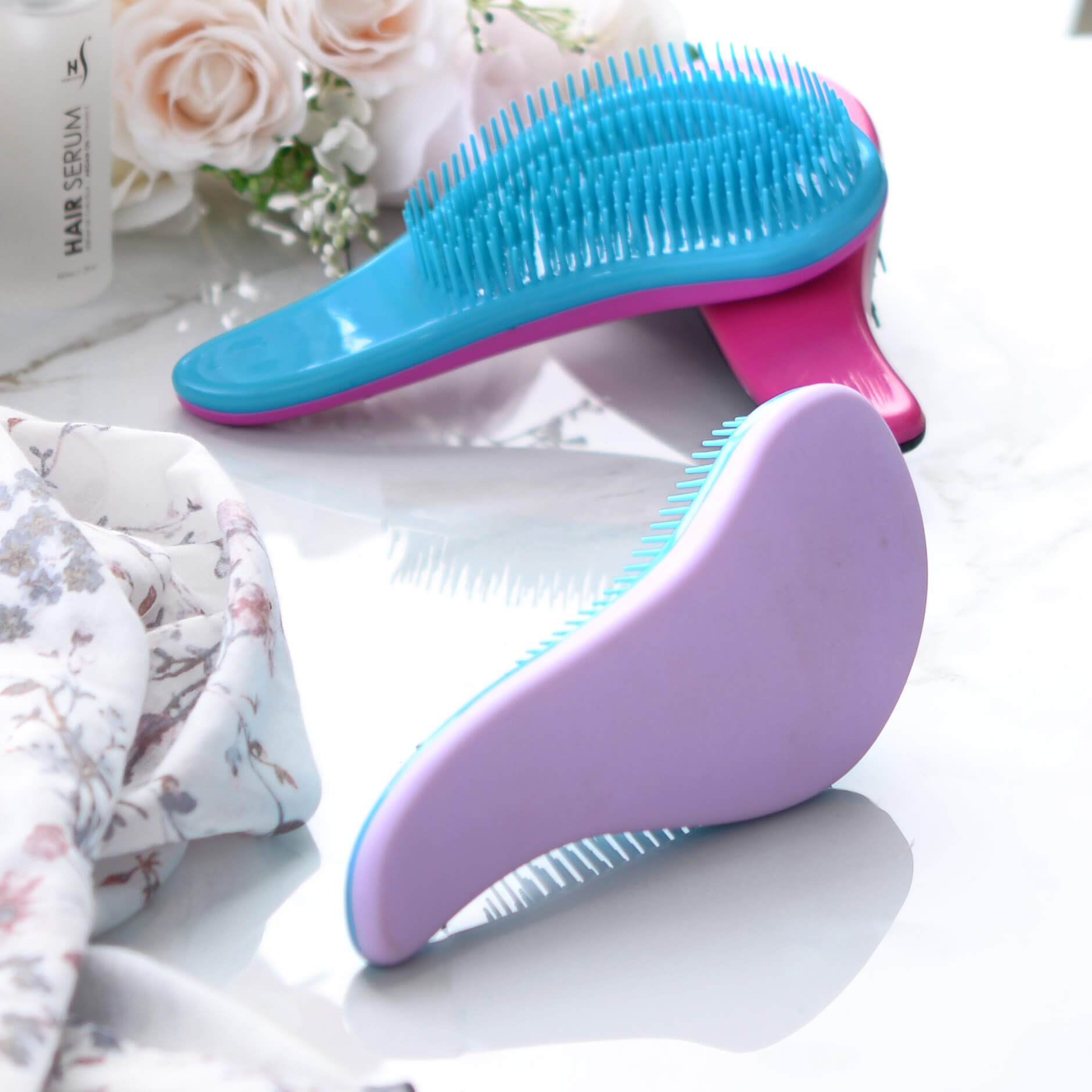 People often dread having to detangle their hair, especially if their strands are particularly curly. It's easy to understand why – detangling can often be painful, not to mention disheartening if the process often leaves your strands snapping. 
However, what if we told you that you could turn those frustrating detangling sessions into a luxurious haircare ritual?
This may seem hard to believe at first but there are a few ways in which you can do this. To start with, you'll need a good detangling product. Whether you go for a serum, a spray, an oil, or anything else, products designed specifically for detangling will give your strands the slip that they need to free themselves from knots with ease.
A detangling brush is also a must. There are plenty out there to choose from so pick one that's comfortable for you to use. Some prefer brushes that can be held in the palm of the hand, such as the De-Tangle Brush from HerStyler. Meanwhile, others find it easier to use brushes with a longer handle, just like the HerStyler Pro Detangler Brush. Whichever you pick, these brushes have flexible bristles that make it so much easier to remove tangles and knots without causing breakages.
When it comes to using these products, start at the bottom of your mane. Work on the ends and gradually move upward. This way, you won't end up yanking at your roots with each stroke. Not only will this save your strands from snapping but it'll also make the process less painful and more enjoyable.
A Bouncy, Professional-Quality Blowout
Ever booked yourself an appointment at your hair salon for a blowout? This is a haircare ritual that you can easily replicate at home. Many struggle to achieve the professional-looking finish that a salon blowout can provide but, with the right tools, this is more than attainable.
For the perfect bounce, a powerful blow dryer is a must. What sets professional-quality blow dryers apart is their motor. The stronger this is, the faster and more efficiently it will dry your hair. For a salon-quality finish, you need a blow dryer with a motor that's at least 1800 watts, like the HerStyler LED Pro Luxe Dryer. It makes use of red LED technology too, which gives the hair a sleeker-looking finish.
Once you have a good blow dryer, it's then time to learn some professional blow drying techniques. For example, applying a hair serum, such as the HerStyler Marula Hair Nourishing Serum, to your hair while it's damp, before you begin blow drying, will leave your hair looking glossier once you're done. Using a round brush on your locks while you're blow drying is also a great way to give your mane some extra volume.
Oil Massages
Also known as hair oiling, oil massages have played an important role in haircare throughout history. This is another traditional ritual that not only feels amazing but also provides so many benefits to the hair.
It's simple to carry out as well. All you need to do is pour an oil onto your hair and spend some time massaging it into your scalp. It goes without saying that this wouldn't be the best ritual to try if your scalp is already oily in nature but, if your hair is dry or dehydrated, hair oiling can be a game-changer.
How? Research shows that hair oiling can help to reduce hydral fatigue. This is when the hair ends up damaged due to how it swells when it's wet and then shrinks when it's dry. An oil massage will also leave your scalp feeling healthier, which, in turn, will give you healthier-looking strands.
There are a number of oils out there that you can choose from. Coconut, sesame, almond, argan, and moringa are some of the most popular. Each one contains an array of fatty acids that will leave your hair feeling stronger and less brittle. 
Ideally, leave your chosen oil on overnight, covering your locks with a shower cap so that you don't end up smearing oil all over your bed. Then, shampoo your hair like normal in the morning to remove the oil, following this up with a conditioner.
Experimenting With Your Strands
Do you often find yourself rushing through your haircare and styling routine in the mornings? This is common if you tend to be short on time, yet it can make caring for your hair feel like a chore. Trying to save time by tying your mane up into a tight ponytail or bun won't be doing your locks any favors either. These styles are infamous for how they place tension on the roots, which increases your chances of experiencing hair loss and premature balding.
So, another haircare ritual to try is to set aside some time each week for you to get to know your strands a little better. Experiment with different hairstyling techniques to decipher what works well for you, as well as what doesn't. 
You could try experimenting with different hair braids, which many find to be a soothing way to style their hair due to the meditative nature of the braiding process. Alternatively, try your hand at creating various updos that keep your locks away from your face without causing any damage.
Once you've mastered a few new techniques, you'll be able to whip your hair into a greater variety of styles in a short amount of time.
Feeding Your Hair From Within
Although not technically a haircare ritual, it's important to consider your lifestyle when putting a beauty routine together, and your diet plays a big role in this. After all, you are what you eat, and this applies to your hair too. The healthier your diet, the more nutrients your hair will be receiving from within, meaning the better it will look and feel.
So, consider putting together a few hair-centric meals each week. Take inspiration from countries that are known for their hair-boosting cuisines. The Mediterranean diet would be a good place to start. Between the fresh fish that provides lean protein to the olives and plant oils that are brimming with fatty acids, Mediterranean food will not only leave your hair looking lush but also happens to be incredibly tasty! 
If you aren't into Mediterranean food, Japanese cuisine would be another way to go. Again, this is another country that loves fresh fish, along with plenty of green vegetables and seaweeds that are packed full of vitamins and antioxidants that will leave your locks looking beautifully revitalized.
Luxury Haircare From HerStyler
It can be easy to start slacking when it comes to haircare. Whether this is because you've fallen into a rut with your haircare routine or you've simply been too busy to give your locks the extra attention that they need, all of this can leave your hair looking less than healthy.
Fortunately, with HerStyler, you can turn this around in no time. Not only will the tips above hopefully inspire you to add a little something extra to your haircare routine but our exquisite haircare and styling products will also give you everything that you need to give your mane a flawless and professional-looking finish.
Click here to check out more bestselling haircare and styling products from HerStyler.
---