8 Hair Looks That Will Never Go Out of Style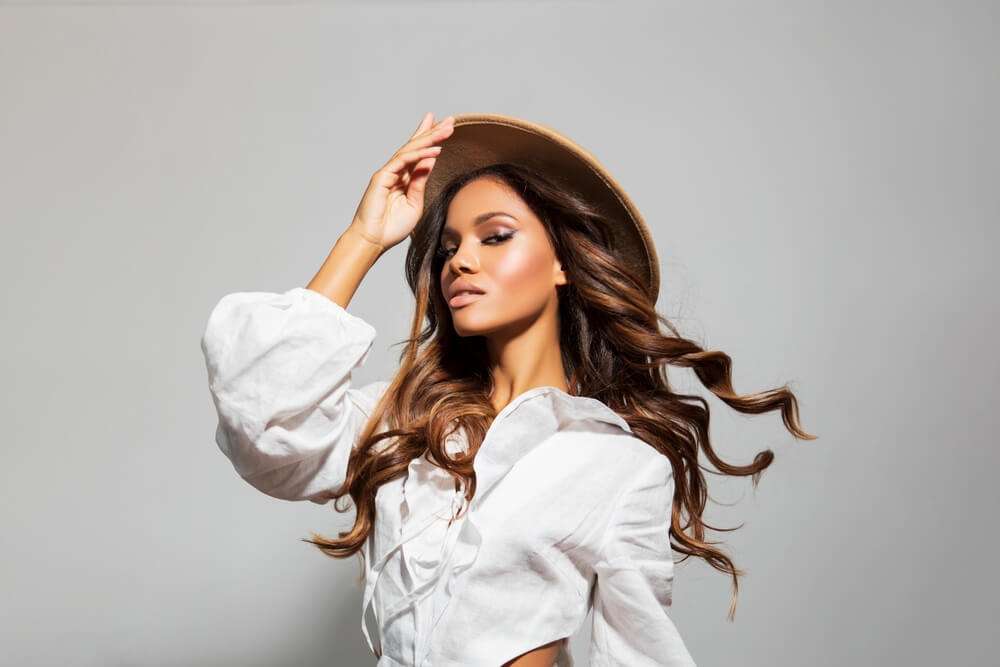 Hair transformations can be so much fun, and with all of the different hair trends that make an appearance each year, there's never a shortage of inspiration out there when you're searching for exciting new hair looks.
However, the problem with following trends is that they soon become irrelevant, with a fresh roster of new styles ready to take their place. This means that, in order to keep your hair looking fresh and modern, you'll be forced to change up your style yet again.
The best way to get around this is by opting for classic cuts and styles. We're talking about hair looks that have proven to withstand the test of time. Want some examples? Scroll on as HerStyler shares eight gorgeous hair looks that will never go out of style.
1. The Bob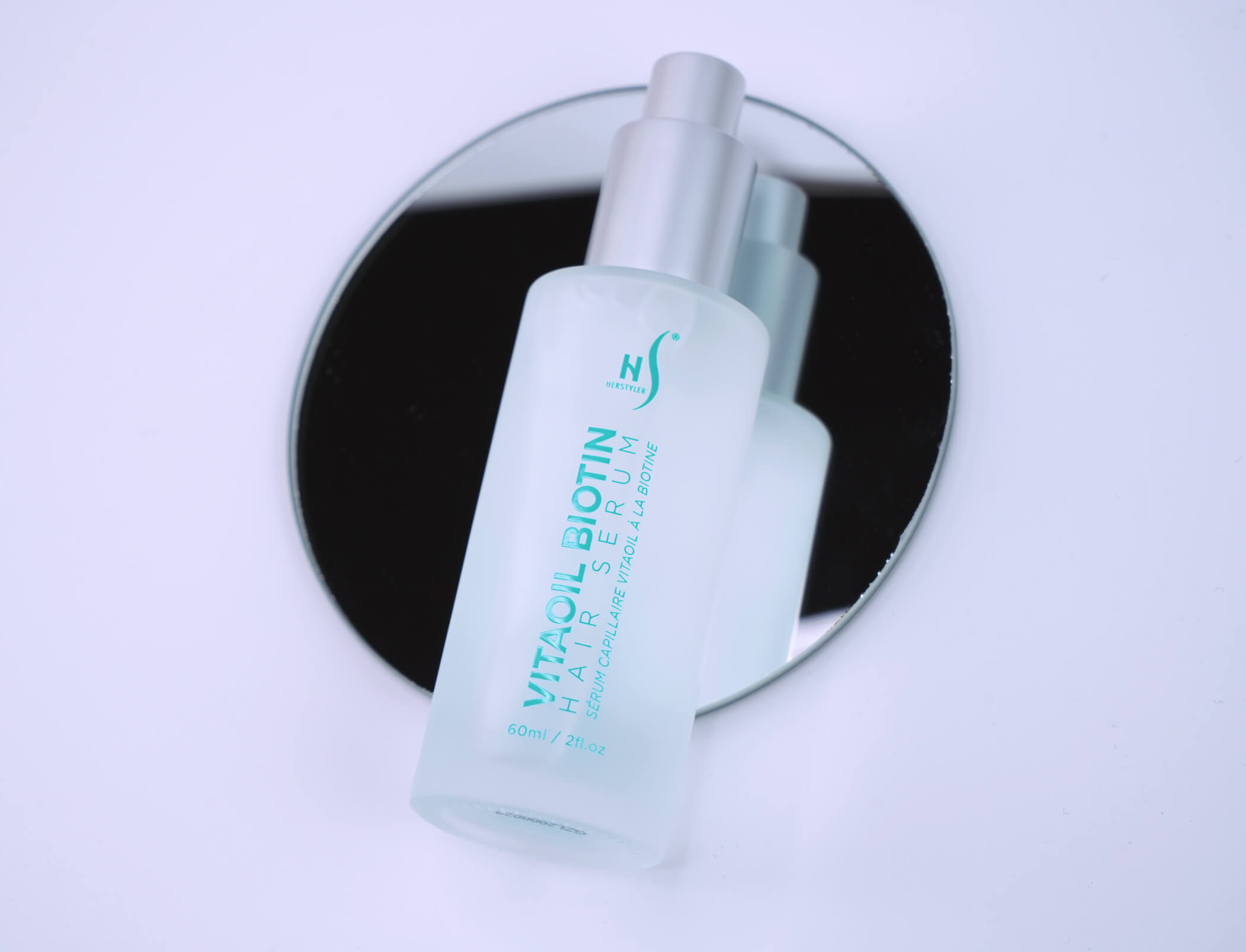 Loved for its universally flattering nature, the bob is a haircut that always rewards those who are brave enough to go short with their locks. This is one of the most timeless hair looks around, having been donned by everyone from Miley Cyrus to Jennifer Lopez to Diana Ross. 
Not only is the bob a true classic, but it's also a hairstyle that can make you look younger. Thanks to how it opens up the face and softens the facial features, it helps to make fine lines and wrinkles less noticeable. It also happens to be an extremely versatile haircut. Whether you want to go straight, tousled, or curly, a bob is fantastic for experimenting with different textures.
The downside to the bob is that it requires a fair bit of maintenance. Regular trims are a must to keep it looking neat. With that said, one way to cut down on the amount of upkeep involved in between trims is to find a hair serum that will keep the ends of your bob looking fresh and healthy. The VitaOil Biotin Hair Serum is perfect for this. Brimming with biotin, vitamin E, and aloe vera, it will give your bob a revived and glossy bounce!
2. A Feathery Fringe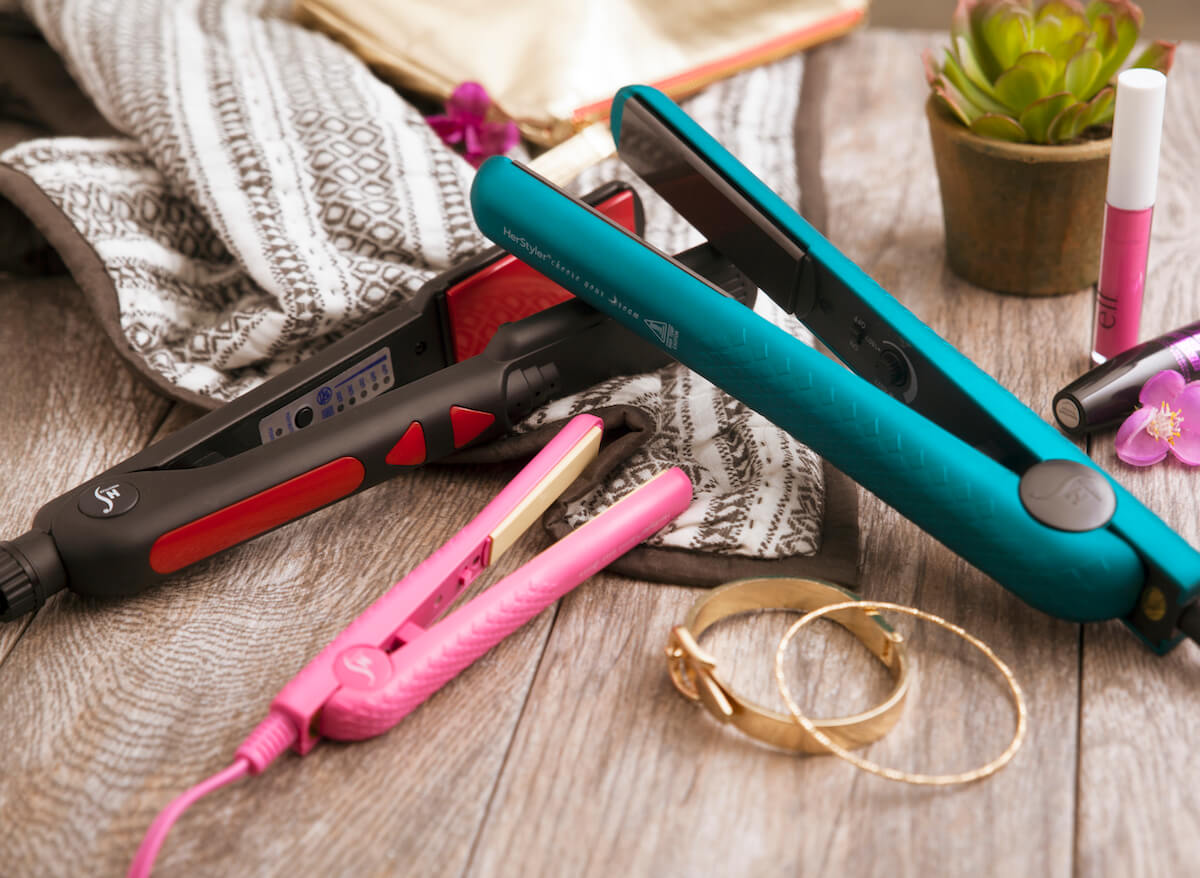 Also known as a wispy fringe, a feathery fringe consists of bangs that are textured and thin, rather than blunt and heavy. Compared to other types of bangs, a feathered fringe is very versatile. You can wear it straight across your forehead, just like a regular fringe, or you can style it to the side, which will immediately completely change up your look.
While some hair looks work well on all hair types, a feathery fringe tends to best suit those with straight or wavy hair. Cut correctly, they'll help to give your face more shape and definition, leaving you with a more youthful edge.
Again, the downside to a feathery fringe is that it requires a little daily shaping. Fortunately, there are plenty of ways in which you can do this. A good hairdryer and a round brush may be all that you need to give your fringe some shape. Alternatively, you could also style them with a small hair straightener or a mini curling wand.
3. The Pixie Cut
The pixie cut is one of those hair looks that exudes so much attitude. It's incredibly fashionable and always has been. Everyone from Twiggy to Princess Diana to Demi Moore has rocked the pixie, so you'll be in good company if you decide to give this style a try!
The best thing about the pixie cut is that there are so many different forms of it. From the choppy pixie to the curly pixie to the polished pixie, the fact that this haircut does away with your length doesn't mean that you need to feel limited when it comes to styling options.
4. Beachy Waves
Although many would consider beachy waves to be a trendy hairstyle rather than a timeless classic, they first became popular in the 1970s and, unlike many other hair trends, have managed to stick around since then.
Beachy waves tend to be synonymous with the summer months. However, in reality, they look fantastic year-round. They give the hair texture and movement but in a relaxed and casual way.
Even better, you won't need to visit your salon for a dramatic chop in order to give beachy waves a try. So long as your hair is chin-length or longer, you'll be able to create beachy waves on your own. 
There are several ways in which you can do so, but one of the easiest is with the HerStyler Beach Curler. This curling iron has been designed specifically for creating beachy waves. Its dual-sized barrel is fantastic at giving the hair some extra texture.
If you'd prefer to use a hair straightener, look for one that has curved ends, such as the HerStyler Rose Gold Titanium Turbo Styler. This way, you'll be able to give your hair smooth bends as you work through your strands, rather than sharp angles.
5. A Deep Side Part
Unlike a regular side part, which sits only slightly away from the center of your head, a deep side part lies much further out. It's usually positioned above the arch of the eyebrow. This then means that more than half of your hair ends up flipped across the top of your head. This gives the hair a dramatic boost in volume, making the deep side part one of the most impactful hair looks out there.
Deciding which side of your head to part your hair on is completely up to you. You may find it easier to choose the side where your hair naturally parts. Either way, if you're new to deep side parts, you'll need to first train your hair to remain in its new position. The best way to do this is by parting your hair while it's damp and then blowdrying it in a way that encourages it to lie in the direction you've chosen. 
To ensure that your blowdryer leaves your hair looking bouncy rather than flat, use a model that utilizes negative ion technology, like HerStyler's LED Pro Luxe Dryer. It'll help to eliminate the look of frizz while giving your hair a shinier and softer finish.
6. Naturally Coily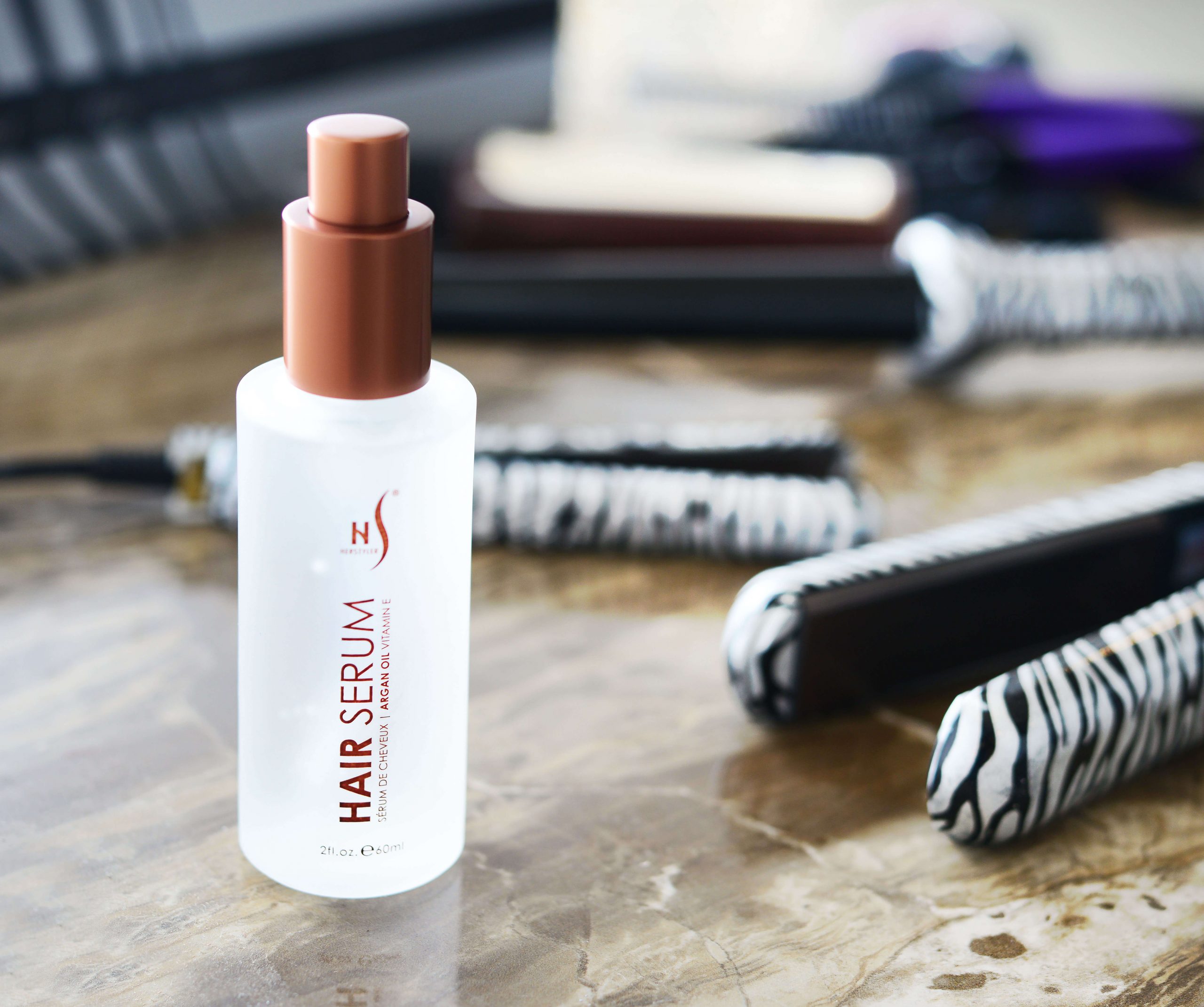 Many people with naturally coily hair have had a love/hate relationship with their locks over the years. However, thanks to the natural hair movement, more and more people are starting to embrace their gorgeous coils and proudly show them off to the world.
So, if you have naturally coily hair that you've always tried to tame, one of the hair looks that you could consider trying is to allow your mane to display its true vibrancy and pattern. So long as you keep your hair looking healthy, your natural coils will look amazing.
Of course, keeping coily hair looking healthy isn't an easy feat. Coily hair is naturally prone to dryness, so pamper it with hair care products that add moisture. Look for a hair mask or hair serum that contains hydrating oils, such as the HerStyler Argan Oil Hair Serum. In addition to argan oil, it has also been formulated with vitamin E and aloe vera. These ingredients will provide extra moisture to your thirsty strands.
7. Blunt Bangs
We've already talked about how a feathery fringe never goes out of style, but the same applies to blunt bangs too. These refer to bangs that are cut straight across the face. These can be cut high up on the forehead for a Parisian chic vibe or lower down over the eyebrows for a sultry and mysterious look. Either way, blunt bangs are an excellent way to add some drama to your look.
While blunt bangs can be paired with all hair types and textures, they tend to look best when the bangs themselves are straight. This really emphasizes the blunt line of the bangs. Straight hair will give your bangs the edge that they need for a polished finish.
To straighten your bangs in a way that leaves them looking natural rather than overly styled, find a hair straightener with smaller plates, such as the HerStyler Signature Soft Touch Styler. Its 1" plates are ideal for working with bangs. Even better, the adjustable temperature control means that you can turn down the heat when working with your bangs. This will help to prevent you from creating any awkward angles!
8. Voluminous Curls
Big and bouncy curls will always be one of the most timeless hair looks around. They give the hair so much texture and volume. This, in turn, leaves the hair looking healthier and fuller, while giving your face a more youthful appeal.
The downside to voluminous curls is that they usually require some work. If you already have curly hair, then you'll need to focus on defining your natural curls and minimizing the look of frizz. Applying a hair serum, like the HerStyler Marula Hair Nourishing Serum, to your locks while they're still damp will help with this in a big way.
If your hair is naturally straight or wavy, then the easiest way to achieve large curls is to turn to a curling wand. The HerStyler Rose Gold Titanium 3P Curler is always a good buy because of its three interchangeable barrels. It'll allow you to create curls of various sizes, giving you so much more versatility when you're styling! With that said, since you're trying to achieve large and voluminous curls, we would recommend starting with the largest barrel. Unlike the others, it's not tapered, which will give your curls more consistency.
Achieve Your Dream Hair Looks With HerStyler
Hopefully, you now have plenty of ideas when it comes to mixing up your hairstyle and trying something new. While it's always fun to experiment with trends, it's also worth returning to the classics every once in a while, and the eight hair looks featured above are perfect for when you're seeking a timeless vibe.
Click here to browse more bestselling hair care and styling products from HerStyler.
---